Polaris Bank promotes SMEs, sponsors The Fashion Souk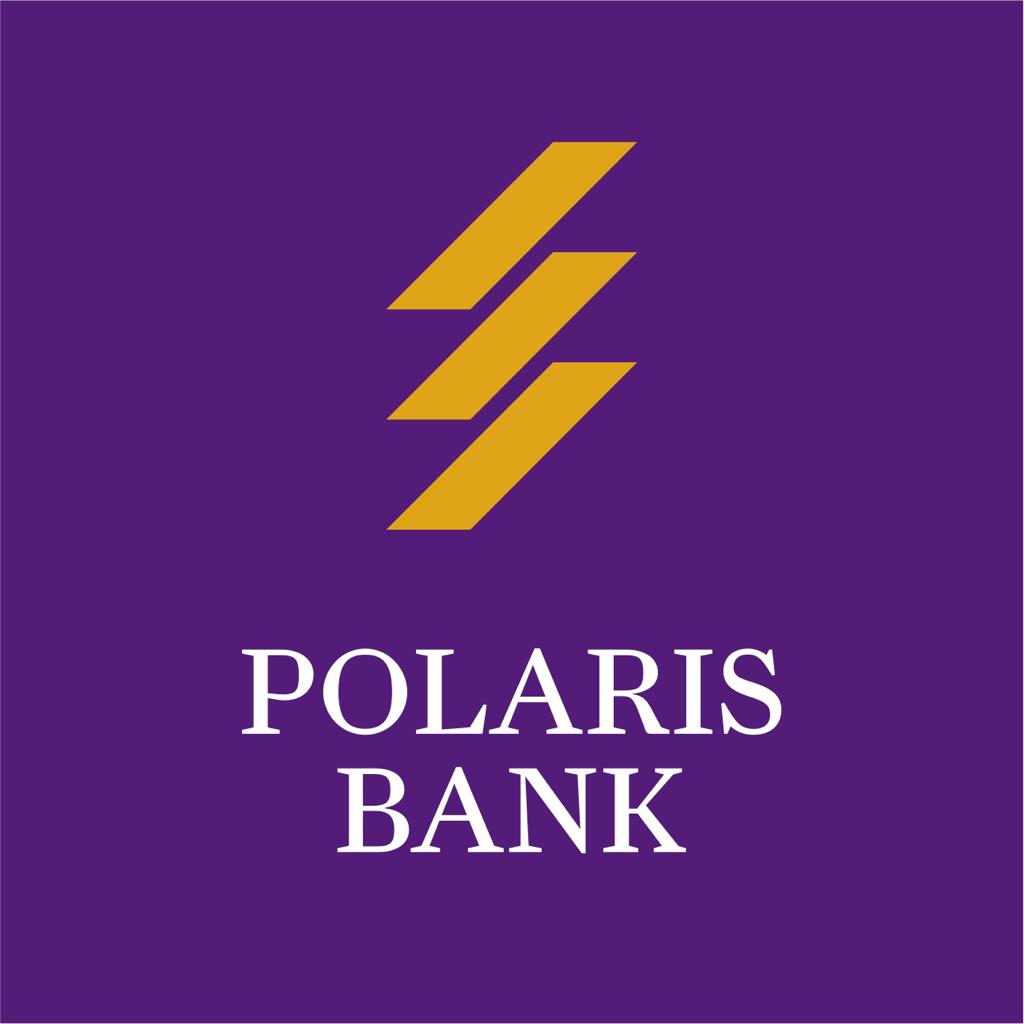 Polaris Bank promotes SMEs, sponsors The Fashion Souk
Polaris Bank has reaffirmed its commitment to support the growth of Small and Medium Enterprises (SMEs) in Nigeria.
The Bank in a statement gave this assurance while disclosing plans to sponsor The Fashion Souk 7.0. The statement further noted that 3 successful entrepreneurs who emerge winners in a business pitch at the event will go home with N1million, N500,000 and N250,000 for the overall winner, first runner-up and second runner-up respectively.
The two-day event, which is organised in partnership with Nigeria's foremost event management company, EVENTFUL Limited is scheduled to hold on Saturday 3rd and Sunday 4th of December 2022, at the Harbour Point, Victoria Island, Lagos.
Speaking on behalf of Polaris Bank, the Group Head, Strategic Brand Management, Nduneche Ezurike, said that "Fashion and style enthusiasts can once again look forward to experiencing unparalleled fashion moments from Nigerian entrepreneurs."
Mr. Ezurike noted that "As an SMEs-friendly Bank, it is always our delight to explore opportunities to grow Nigeria's Small and Medium Enterprises. Polaris Bank's lead sponsorship of the 7th edition of The Fashion Souk, underscores our acknowledgment of the SMEs as the catalyst for Nigerian's economic growth."
Continuing, he noted that "this year's Fashion Souk is unique as it provides an opportunity for the yuletide holidaymakers with an unforgettable shopping experience as visitors will behold the creativity of the Nigerian entrepreneurs, especially in the beauty and fashion space."
Mr. Ezurike further stated that Polaris Bank's continued partnership with EVENTFUL Limited stimulates the entrepreneurial spirit of many Nigerians, especially the new-age innovators in the key sectors of the national economy. He commended Eventful Ltd for visibly showcasing the enterprise amongst Nigerians.
Commenting on the essence of the SOUK, Founder and Chairman of Eventful and Convener of the Fashion Souk, Yewande Zaccheaus, said: "Eventful Limited has been deliberate in using the platform of The Fashion Souk to create the much-needed road to market for budding fashion entrepreneurs whilst also expanding the target market of the more established designers. "We are proud to once again contribute to the growth of the nation's economy," she added.
More than 160 SMEs in Nigeria's fashion industry, ranging from manufacturers to designers and retailers in clothing, kids fashion, textiles, jewelry, accessories, hats, bags, shoes and lingerie, are billed to showcase their creativity and product lines at the Fashion Souk.
According to December 2021 industry report, the Sub-Saharan African fashion market is worth $31 billion, with Nigeria holding an expanding share of 15 percent.
In line with its SME focus, Polaris Bank has partnered with and supported businesses in critical sectors of the Nigerian economy, including health, education, manufacturing, agriculture, export, and others. The Bank has advanced credits and indeed, provided close to N70billions to Micro, Small, and Medium Enterprise (MSMEs) from January 2021 till date.
Following the Bank's recent strides in supporting SMEs and MSMEs, the prestigious BusinessDay's Banks and Other Financial Institutions (BAFI) Awards named Polaris Bank the MSME Bank of the Year 2022.
Polaris Bank, adjudged Digital Bank of the Year 2021 and 2022, is a future-determining Bank committed to delivering industry-defining products for individuals and businesses.
—END—
UBA Appoints Abiola Bawuah As First Female CEO For Africa Operations   
UBA

 

Appoints

 

Abiola

 

Bawuah

 

As

 

First

 

Female

 

CEO

 

For

 

Africa

 

Operations 
Announces

 

Six

 

other

 

Executive

 

Appointments

 

 

Samuel Oni Retires from the Group Board 
The Board of Directors of the United Bank for Africa Plc, Africa's Global Bank, today announces the appointment of Mrs. Abiola Bawuah, as Chief Executive Officer (CEO) of UBA Africa. Bawuah will also join the Group Board as an Executive Director, overseeing the Group's operations across the African continent, outside Nigeria. UBA operates in 19 African countries beyond Nigeria, in addition to global operations in New York, London, Paris and the UAE. 
Bawuah, a Ghanaian national, is the first female CEO of UBA Africa.  Her appointment further demonstrates UBA's commitment to diversity.  The UBA Group Board now includes eight female Directors. 
Prior to her appointment, Bawuah was Regional CEO, West Africa, supervising the Group's operations in nine subsidiaries, including Benin, Burkina Faso, Cote d'Ivoire, Ghana, Guinea, Liberia, Mali, Senegal, and Sierra Leone. She previously held the role of CEO, UBA Ghana. 
Speaking on the new appointment, the Group Board Chairman Mr Tony O. Elumelu said, "Abiola has contributed significantly to the growth of UBA Africa for close to a decade.  She brings a wealth of experience in commercial banking, and stakeholder engagement.  It also gives me great pleasure that with her appointment, the UBA Group Board has now become a majority female board." 
The UBA Group also announced the following executive roles: 
Chris Ofikulu becomes the Regional CEO, UBA West Africa.  Ofikulu, who has over two decades of banking experience spanning corporate, commercial, and retail banking. 
Uzoechina Molokwu will take on the role as Deputy Managing Director (DMD) of UBA Ghana, subject to local regulatory approvals.  He was previously the Executive Director, Business Development – UBA Côte d'Ivoire and has over 23 years banking experience. 
Ayokunle Olajubu will be the Managing Director/CEO UBA Liberia, subject to local regulatory approvals. He currently drives compliance across Africa subsidiaries andcomes with 30 years banking experience in Nigeria and other African countries,includingSierra Leone, Cote D'Ivoire and the Gambia. 
Theresa Henshaw has been appointed as CEO of UBA UK, subject to local regulatoryapprovals. She was previously the DMD, Business Development, UBA America and joined the Group as ED, Business Development at UBA UK. 
Usman Isiaka, currently CEO, UBA Sierra Leone, will be the Deputy CEO in UBA America, subject to local regulatory approvals. 
Adeyemi Adeleke, the former CEO of UBA, UK is now the Group Treasurer.  Adeleke will be working to unlock the immense value in the Group's multi-jurisdictional balance sheet, leveraging on its presence in 24 countries within and beyond Africa. 
In addition to the executive appointments, UBA has announced the retirement of High Chief Samuel Oni, an independent non-executive Director, from the Board following the expiration of his tenure.  He joined the UBA Group in January 2015 and served on the Board of the Group for eight years. 
The Group Chairman Mr Elumelu expressed his appreciation to High Chief Oni, for his commitment, leadership and extensive contributions to the UBA Group and on behalf of the Board, wishes him the very best in all his future endeavours. 
Operating in twenty African countries and in the United Kingdom, the United States of America, France and the United Arab Emirates, United Bank for Africa provides retail, commercial and institutional banking services, leading financial inclusion and implementing cutting edge technology.  UBA is one of the largest employers in the financial sector on the African continent, with 25,000 employees group wide and serving over 37 million customers globally
Stanbic IBTC Pension Managers Limited Did Not Defy Pencom's Directive on Gifts

Stanbic IBTC Pension Managers Limited Did Not Defy Pencom's Directive on Gifts
Stanbic IBTC Pension– Our attention has been drawn to publications by some unguarded sections of the media wherein certain unfounded, incorrect, and defamatory assertions are being peddled about Stanbic IBTC Pension Managers.
The alleged falsehoods stated that Stanbic IBTC Pension Managers continued to offer incentives to Retirement Savings Account holders contrary to the directives issued by the National Pension Commission (PenCom) in a bid to retain their accounts and win over accounts from competition.
The publications specifically stated that gift vouchers worth hundreds of millions of naira were given out to certain public and private sector clients in December 2022, disregarding PenCom's directive to all Pension Fund Managers with the goal to end "unhealthy competition" within the industry.
Stanbic IBTC Pension Managers would like to clarify that this news is false and does not represent our ethos and values as an institution. The publication is a fabrication of reckless journalism, and it is our responsibility to clarify any misconception or doubts in the minds of the general public.
Further to PenCom's directive in October 2022, our clients were notified of the directive and its subsequent implications leading to the discontinuation of our Loyalty Programme on 05 November 2022 as approved by PenCom.
To further reinforce our commitment and alignment with PenCom's directives, we partnered with PenCom's representatives to sensitise clients on this development at our annual clients' engagement fora held in Lagos, Abuja and Port Harcourt, late 2022.
As a major stakeholder and the largest pension fund administrator in Nigeria managing over 1.9 million retirement savings accounts and over N4.5 trillion in assets under management, our organisation has a responsibility to uphold the highest operational and ethical standards for operators in the industry.
Stanbic IBTC remains resolute in its position and would like to reiterate that it conducts its business with integrity in compliance with extant laws of the operating environment and international best practices. We will continue to do business the right way.
Over 50 Million Naira Up for Grabs in the Upcoming Union Bank Save & Win Palli Promo Finale and UnionKorrect Draws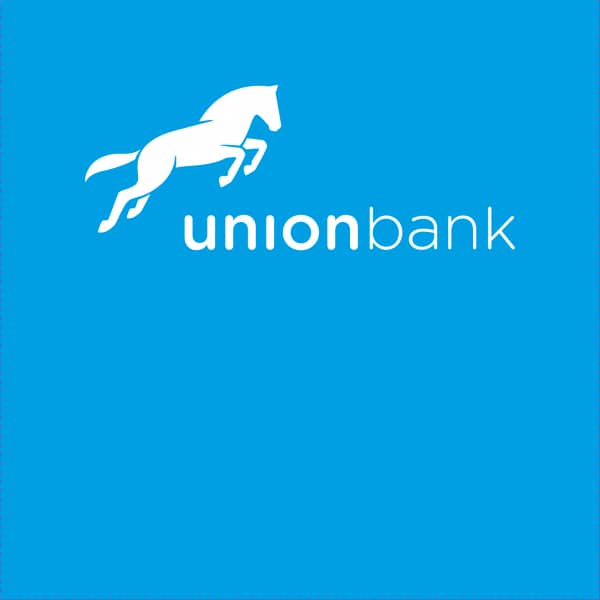 Over 50 Million Naira Up for Grabs in the Upcoming Union Bank Save & Win Palli Promo Finale and UnionKorrect Draws
Following a six-month successful run, the second edition of Union Bank's Save & Win Palli Promo is finally coming to an exciting conclusion.
The grand finale event, which is set to hold on January 27th, 2023, at the bank's Head Office in Marina, Lagos, will reward over 300 lucky customers with cash prizes worth over 40 million naira and other exciting consolation prizes. In addition, one lucky customer will go home with the grand prize of 5 million naira from the Save and Win promo draw, while other customers will receive other cash prizes of N105,000 and N500,000 for the last set of the monthly and quarterly draw winners.
Union Bank will also reward 227 customers with 18.5 million naira in its other ongoing savings promo called UnionKorrect. The UnionKorrect regular and exclusive draws will run alongside the Save and Win Palli Promo draw on the same day.
The event will be live-streamed, and participants can join virtually from anywhere in the country. Winners will be randomly selected through electronically generated and transparent draws monitored by relevant regulatory bodies.
Save & Win Palli Promo and UnionKorrect promo are nationwide campaigns aimed at rewarding customers with cash prizes and other exciting gifts. The goal is to encourage and promote a healthy savings culture and the promo is open to new and existing customers.
Prospective customers can download the UnionMobile app on their mobile phones to open an account or walk into any Union Bank branch. To reactivate existing accounts, returning customers can call the 24-hour Contact Centre on 07007007000 or visit any of Union Bank's branches across the country.