Why President Buhari was given a traditional title in Benin Republic
President Buhari in his thirst to tackle the attacks of Boko haram insurgents made it a must to take some trips to neighboring countries.
In July alone, he visited USA, and some weeks after, he visited Cameroon and he was really honoured.
After this visits, he furthered his trip by going to  Cotonou, Benin Republic where he was celebrated and honoured with Benin traditional title.
See photos :
 Prince Williams Ends Homelessness In The Uk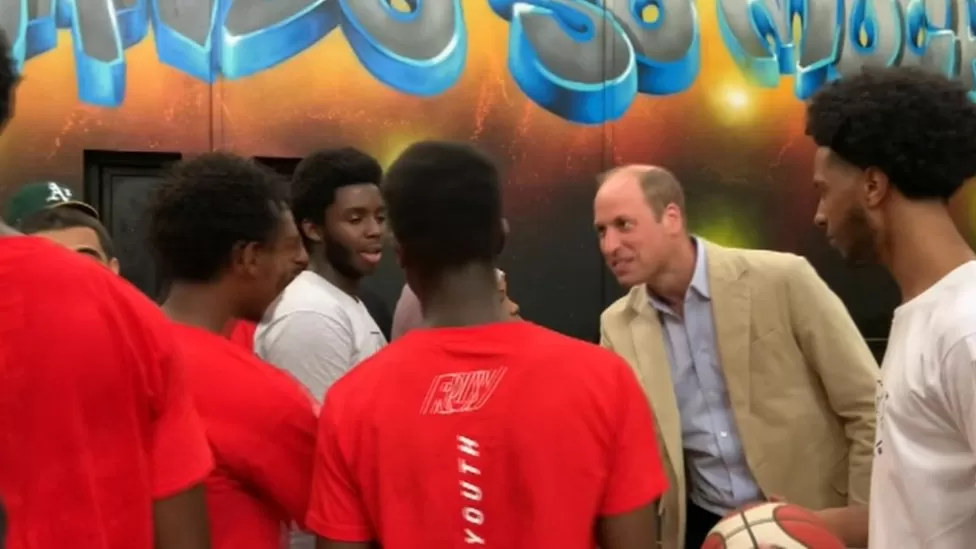 Prince Williams Ends Homelessness In The Uk 
PRINCE WILLIAMS– The Prince of Wales has visited Sheffield as he launches a five-year campaign to end homelessness in the UK.
The city is one of six places to benefit from Prince William's charitable fund.
The project means there will be a team in Sheffield and funding for the council and other agencies to support those who don't have a stable home.
Prince William visited a youth project in the city as part of his tour.
Young people from Reach Up Youth met with the royal visitor to share their stories and discuss the work the organization is doing to support those struggling.
In Sheffield, the prince's scheme, Homewards, will focus on families experiencing hidden homelessness, including those living in temporary accommodations such as hostels and shelters.
The city council said it would also address an issue where a disproportionate number of people of black and minority ethnic backgrounds were becoming homeless.
The authority added that teams, made up of a range of partners, would "further strength their links and the ability to direct people to services that they might need".
The council said the programme will aim to reach families before they risk losing their homes and plans on exactly how it will work are being developed over the coming months
.
Kate Josephs, chief executive for Sheffield City Council, said: "We are really proud that Sheffield has been selected to be part of Homewards.
"No one should find themselves in crisis, without a roof over their heads and this is an incredible opportunity to prevent people and families from becoming homeless.
"This programme, created by Prince William, will enable us to focus efforts, with much-needed financial backing, on getting people the help and support they need before they lose their homes."
27 Dead Ethiopians On Way To Sourh Africa Dumped By Zambian Roadside
27 Dead Ethiopians On Way To South Africa Dumped By Zambian Roadside
The bodies of 27 people, believed to be migrants from Ethiopia, have been "dumped" by the roadside in the Ngwerere area north of Zambia's capital Lusaka.
They likely suffocated to death while in transit, Police Spokesperson Danny Mwale told the BBC.
One survivor found "gasping for air" has been rushed to a local hospital, he said.
Zambia is a transit point for migrants, mostly from the Horn of Africa, who want to reach South Africa.
Mr Mwale said residents of Ngwerere found the bodies on Sunday at 06:00 local time (04:00 GMT).
He said the police believe the migrants are Ethiopian nationals based on the identity documents found on them.
"Our preliminary investigations indicate that a total number of 28 persons, all males aged between 20 and 38, were dumped in Meanwood Nkhosi along Chiminuka road in Ngwerere area by unknown people," the police said in a statement.
The bodies have been taken to Zambia University Teaching Hospital mortuary.
In neighbouring Malawi, the authorities discovered 25 bodies of Ethiopian migrants in a mass grave in October.
The police there said they had evidence to link the stepson of Malawi's ex-President Peter Mutharika to the grim discovery.
Russian Missiles Kill Two In Poland, US Intelligence Says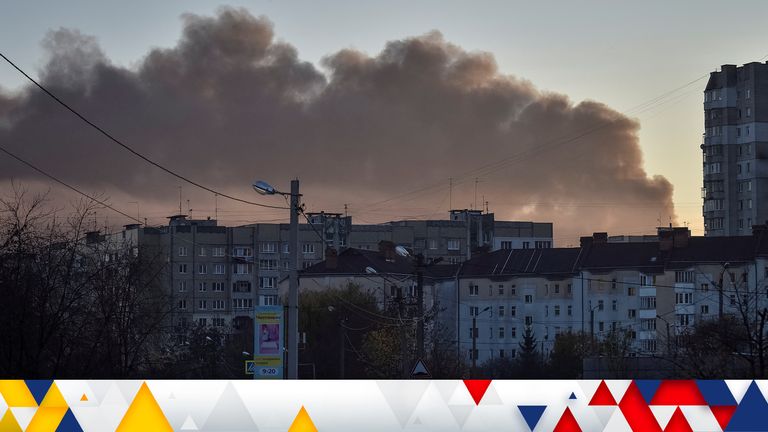 Russian Missiles Kill Two In Poland, US Intelligence Says
Sadly, Russian missiles have killed two people in NATO member Poland, a senior US intelligence official has said.
Polish media said missiles hit an area where grain was drying in Przewodow, a village in eastern Poland near the border with Ukraine.
Polish government spokesman Piotr Mueller did not confirm the information, but said leaders were discussing a "crisis situation".
"Firefighters are on the spot – it's not clear what has happened," said firefighter Lukasz Kucy.
Moscow launched a large number of missiles at Ukraine on Wednesday, knocking out power for seven million households.
It is unclear whether the two missiles that apparently landed in Poland were part of the same wave, but it is the first time Russian rockets are said to have reached Poland.
Poland has not been involved in the conflict, but has welcomed millions of Ukrainian refugees and has widely condemned the war.