Primate Ayodele's Warning On China-Taiwan War Coming To Pass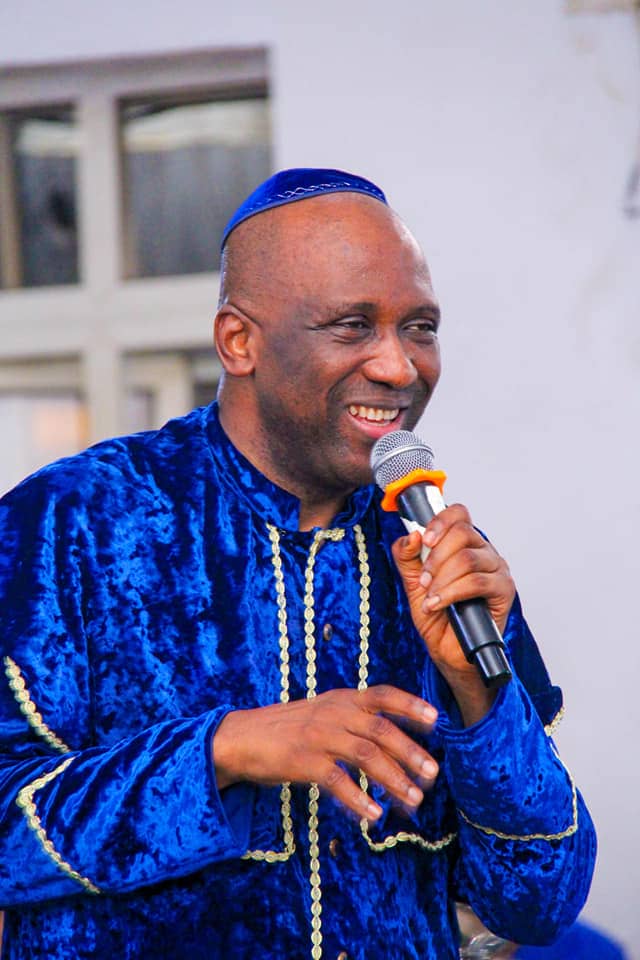 Primate Ayodele's Warning On China-Taiwan War Coming To Pass
''Who is he that saith, and it cometh to pass, when the Lord commandeth it not?''( Lam 3:37)
The Holy Bible has given us the prerequisite to know a true prophet and it is simply by saying a thing that eventually comes to pass no matter how long because it is the word of God. Whenever an individual consistently dishes out words that always end up coming to pass, it's obvious God speaks through such individuals and deserves to be listened to at all times.
Such an individual isn't just ordinary, God has explained in his word that HIS secrets are kept with his Prophets and these prophets are the ones that can see beyond what every other person sees. They can foretell what will happen in the future according to what God has shown them.
In our world today, it's rare to find such individuals who are blessed with the gift of prophecy and that is not to say we don't have prophets in the world but they are very few.
One of the very few individuals who are blessed with the gift of prophecy and are still thriving in it due to their relationship with God is popular Nigerian prophet, Primate Elijah Ayodele of INRI Evangelical Spiritual Church.
Primate Ayodele's prophetic ministry is quite unique from others that we have seen around because he talks on every sector of the society that includes sports, education, security, corporate organizations, individuals, governance, to mention a few.
Though a Nigerian, Primate Ayodele has proven records to confidently call him a prophet to nations considering his many fulfilled prophecies not about Nigeria alone but the world. Some of the events that have happened in this year were all the man of God warned about in his 2022 prophecies which were released on Wednesday, 22nd Of December, 2022.
One of the happenings that took most people by surprise was the invasion of Ukraine by Russia in February. Primate Ayodele had warned that he foresees that there will be an escalation in the crisis between the two countries. Few days before Russia invaded, Primate Ayodele spoke again and noted that he foresees massive destruction in Ukraine and of course, this was fulfilled with the invasion of Ukraine by Russia. Up till now, the destruction in the country isn't countable.
Sadly, the world is about to experience another war-like situation following an escalation of the crisis between China and Taiwan. China unleashed a show of force against Taiwan on Thursday, firing missiles into the sea and threatening the island's territorial waters in retaliation for Taipei's hosting of U.S. House Speaker Nancy Pelosi for a contentious visit.
Meanwhile, on 25th Of April, 2022, Primate Ayodele warned world leaders to be on alert as he foresees war between China and Taiwan. In this prophetic warning and revelation, the man of God noted that world leaders need to watch China and act fast in order to avert the war situation.
These were his words
''There will be a problem between Taiwan and China if the world leaders don't work on it fast. China will want to start another trouble just like Russia. The world leaders need to watch China in order to avert this because the issue of Taiwan, China and America may also lead to what is happening in Ukraine.
China has started unleashing a show of force against Taiwan and this is majorly because the US Speaker, Nancy Pelosi visited the country despite receiving warnings against making such a trip. We would recall that the man of God stated that ''….the issue of Taiwan, China and America may also lead to what is happening in Ukraine'' in his prophetic warning.
With the present situation on ground, except there is an intervention of world leaders, the issue will be escalated into a war situation, fulfilling Primate Ayodele's prophecy. However, with the looming war between both countries, Primate Ayodele's prophecy has come to pass.
SERVICE TO HUMANITY : SAVE OMOLOLA OGUNLAJA A 32 YEAR OLD TAYLOR NEEDS 15 MILLION NAIRA TO WALK AGAIN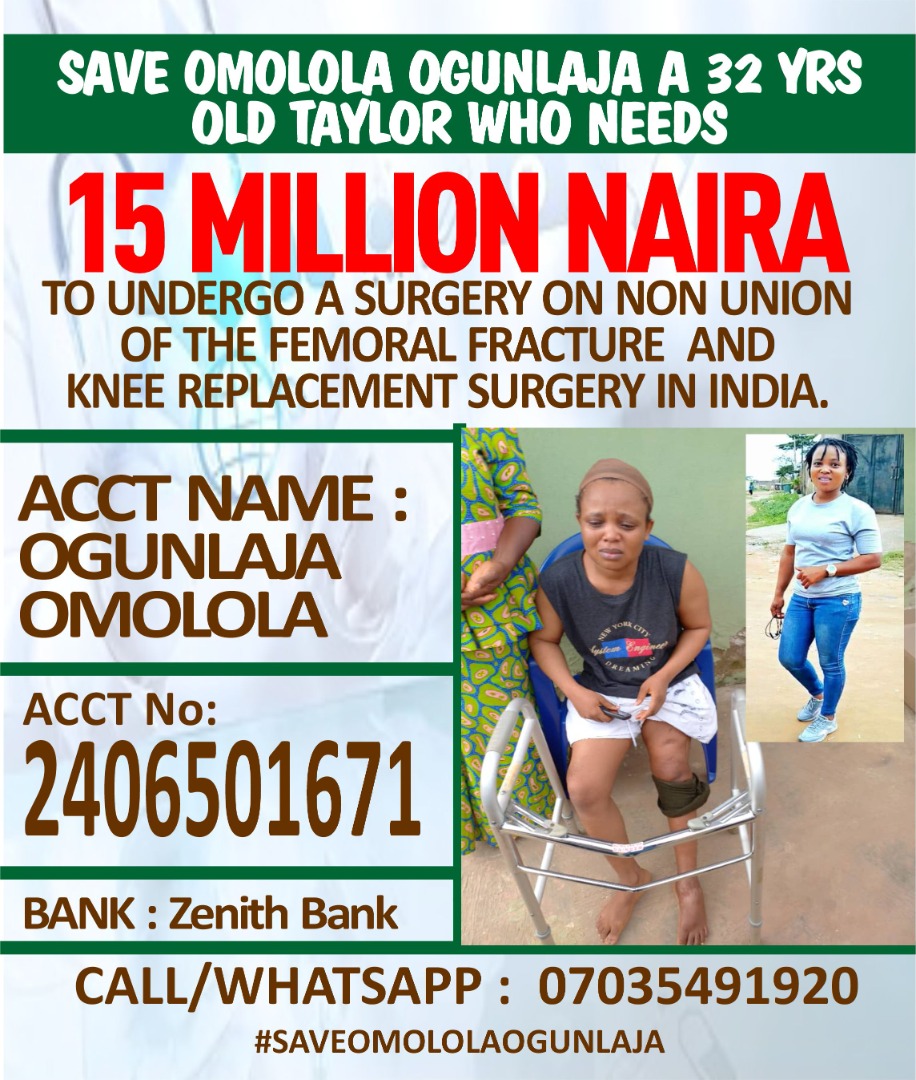 SERVICE TO HUMANITY : SAVE OMOLOLA OGUNLAJA A 32 YEAR OLD TAYLOR NEEDS 15 MILLION NAIRA TO WALK AGAIN
Service to humanity, they say it's the best work of life, what else could we have live for in life, if not seeing our fellow human living well. Pains isn't something we all clamor for, but in the case of a 32 years old Tailor, OMOLOLA OGUNLAJA she has been in pains since February, 2019.
Omolola Ogunlaja is a well known fashion designer who encounter the pains she has been in for over 3 years in the course of delivering her Job, as she had an accident on her way back from her esteemed customer. However, Omolola made it known to 1steleven9jatv that she has undergone varieties of surgery both in Lagos State and Abeokuta, but both surgery in both states were not successful as the injury has been infected.
She was however advised to undergo a surgery on non union of the femoral fracture and knee replacement surgery in India, which is why she called upon 1steleven9jatv for broadcasting help to the fellow Nigerians.
It's of our utmost priority at the moment to seek for the help of Nigerians both Home and Abroad for the surgery of our Dear friend, Omolola Ogunlaja who's currently down in sick bed and couldn't continue again with her chosen field sequel to the accident she had. We all can make her walk again and live beautifully well if we all support her with our little peanut which will go a long way.
Omolola is in need of 15 million naira to undergo the surgery, below are the account details for payment;
Account Name : OGUNLAJA OMOLOLA
Account Number : 2406501671
Bank : Zenith Bank.
Phone No : 07035491920.
May God bless us all with good health. See Graphics for more details. #Saveomololaogunlaja
Why You Should Patronize Winney's Secret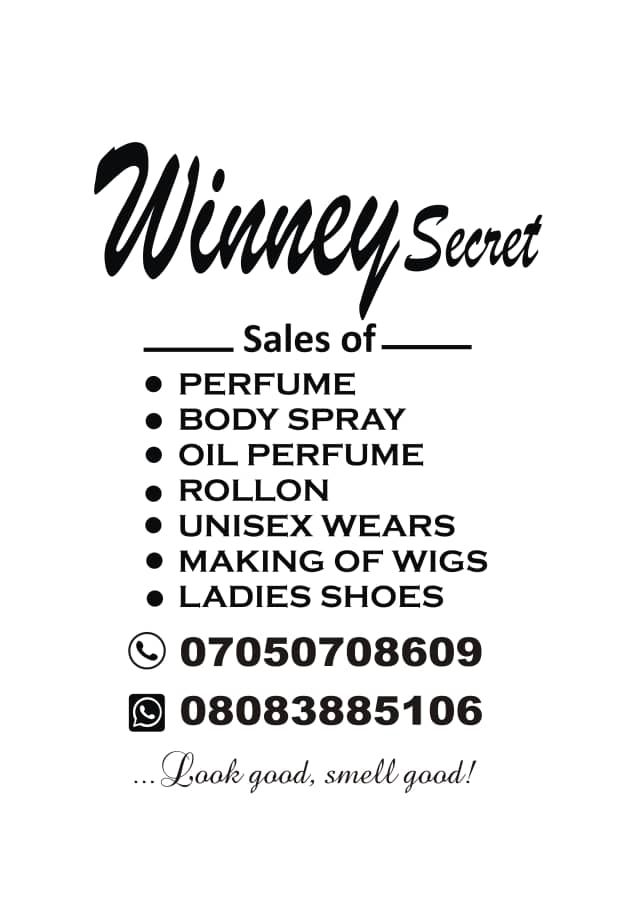 Why You Should Patronize Winney's Secret
Get your fashionable needs covered with winney secrets!
Make yourself, and your outfits noticeable with the best of Perfumes, Body spray, Oil perfume, and roll-ons from winney secrets, passing on a good impression to others.
Winney secrets also have got you covered on Unisex wears that are intriguing and eye-grabbing.
You can also get your wigs of various types, and various shades of beauty.
Also, you can shop for elegant shoes to make your feet look beautiful
To place an order;
Call: 07050708609
WhatsApp: 08083885106
Lady Born Without Legs Shares Emotional Story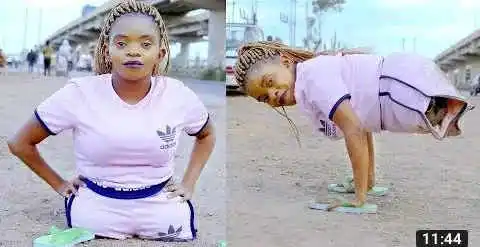 Lady Born Without Legs Shares Emotional Story
Lady born without Legs shared her experiences with his boyfriend. Eunice narrates how she was betrayed by people she loved and trusted so much with her life. Eunice, who was born with a disability, shared her story. Her parents died when she was 3 years old, and she was left in the care of her grandparents. She was humiliated, insulted, and demeaned in school because of her disability. She felt sad that she couldn't run with her peers because of her disability. She was "very upset" when a classmate asked her why she didn't have legs. She cried and asked her grandparents to send her to a disability school.
After graduation, she searched and searched for a job but was unable to find a job because of her disability. She later moved in with her brother. One of her family members volunteered to assist her and take care of her because of her disability. It wasn't long until she met someone she liked and they started dating; he came to see her often until the unexpected happened.
When she got home one day, after a long day of searching for a job, she found him and her caregiver on the couch embracing each other. When they saw her, they pretended to not be doing anything since they were in a state of awe.
The most terrible event of my life, because I loved him so much," says Eunice. When she tried to get in touch with her ex-boyfriend, he told her to never call his phone again and to delete all of his memories. According to her, the caregiver tendered an apology. In the end, though, she was able to move on and forgive her. She cry every day since she couldn't find a man to love her and marry her. Having a disability has made it difficult for her to get a job, she said.
As her brother prepares to get married, she is begging friends and family to please help her start a cosmetics business and rent an apartment for her so she won't be a financial burden to him. She always cry knowing she will may not find a man to marry her and might never find a job because of her disability now her career snatched the only man that loved her from her.