Reactions As Okiki Bright Reveals That Most Top Fuji Musicians Are Callous And Wicked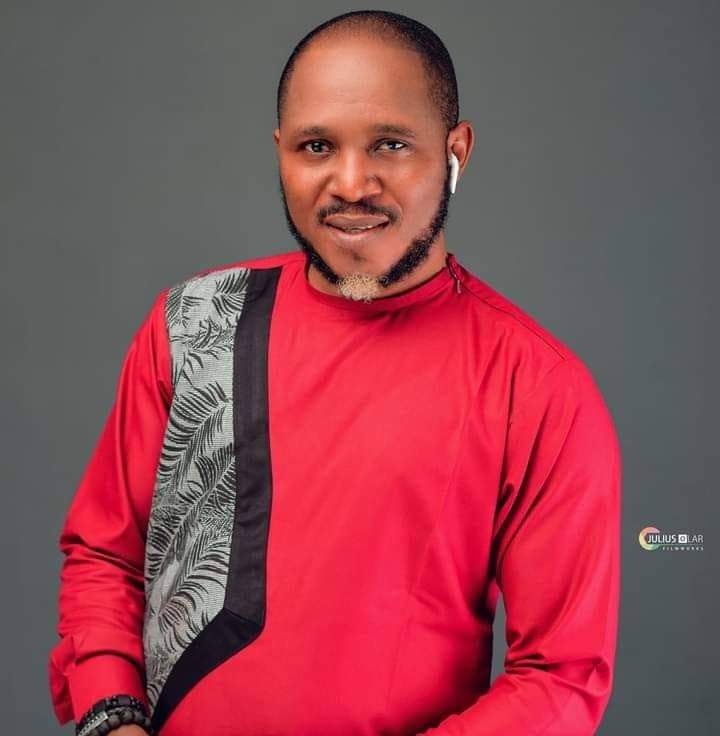 Reactions As Okiki Bright Reveals That Most Top Fuji Musicians Are Callous And Wicked
Popular Fuji Act, Alhaji Mutiu Ishola, mostly addressed as Okiki Bright has revealed that most  leaders are callous, which is standing as a hindrance to the fame of other up-and-coming Fuji artistes.
He revealed that he has worked with several top Fuji musicians, who do not really care about the existence of the up-and-coming Fuji artistes, as well as the well being of other band members, which is actually a thing to reminisce and feel sad about.
During an integrated interview session with Okiki Bright, he revealed that sometimes, it's hard to walk through the path of fame, especially as an up-and-coming artiste who has only the name and limited financial stability.
He said, "While coming up into the industry, I used to be an Okada rider who uses that as a means to sustain my daily metabolism, but, however, when the fame came around, I had to stop due to the fact that all income realized will still be spent on the street fans, who will hail me, but wouldn't know that there's just fame alone, without funds in it."
In a bid to assure his fans of his new and constant hit in the industry, Okiki Bright has revealed that he's set to release a top notch album that will speaks a huge volume of his existence in the Fuji industry at large, and promises his fans and families to drop the hit this year.
GBEDU ON THE MOVE RECOGNIZED BY NISMCAA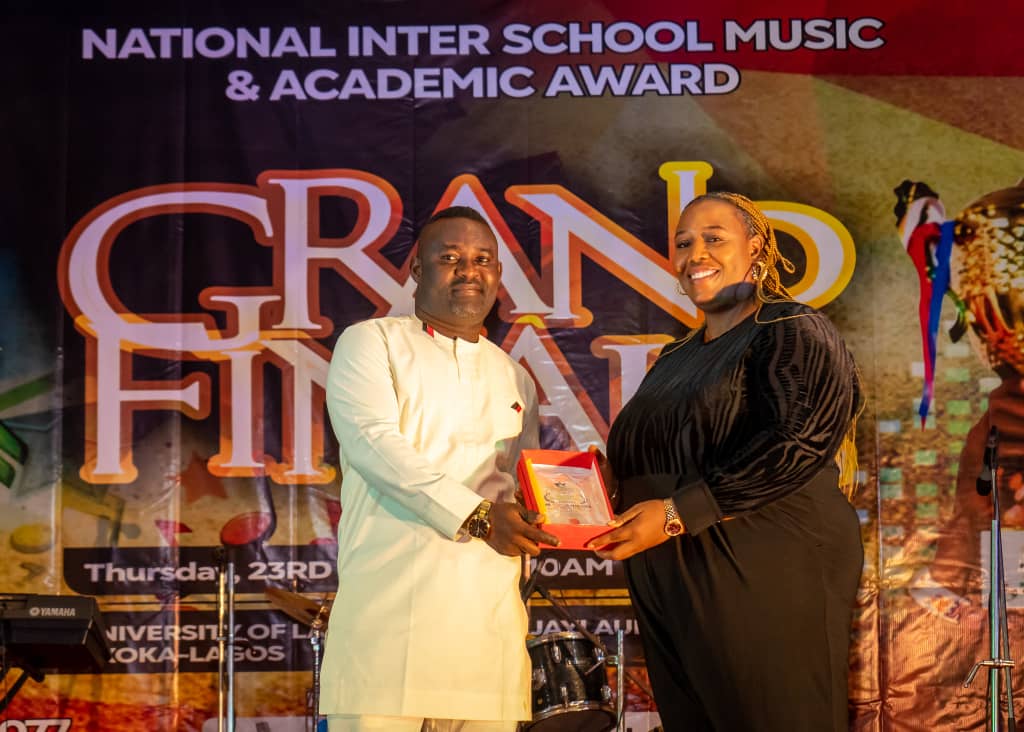 GBEDU ON THE MOVE RECOGNIZED BY NISMCAA
Africa Independent Television(AIT) "Gbedu on the move" was awarded, for his influence in the Nigerian music industry, during the National Inter School Music Competition and Academic Award (NISMCAA) on the 23rd of November 2023.
The show which is anchored by the duo Olarenwaju Owoseni and Oyindamola Bakry, was selected as the recipient of the youth inspiration award. The show has been recognized for his ability to motivate, and empower young adults, by giving them a platform to showcase their talents.
The award was presented to Mr. Olumide Akinsanya, popularly called Olu AIT in the entertainment industry. Olumide is the producer of gbedu on the move, one of the longest entertainment show on aitnetwork. Since he took over the show, it has grown to become the most watched, loves and most inspiring program on AIT. He is said to have managed many talents like – The famous Oshadipe twins of Sale Adenuga, The gospel music star and kabi-osi crooner, Psalm Ebube, and many more.
Earlier, while receiving the award, Olumide dedicated the award to the late founder of DAAR communication PLC, Raymond Aleogho Dokpesi.
I Go Save showcases, Eulogies mother during Live show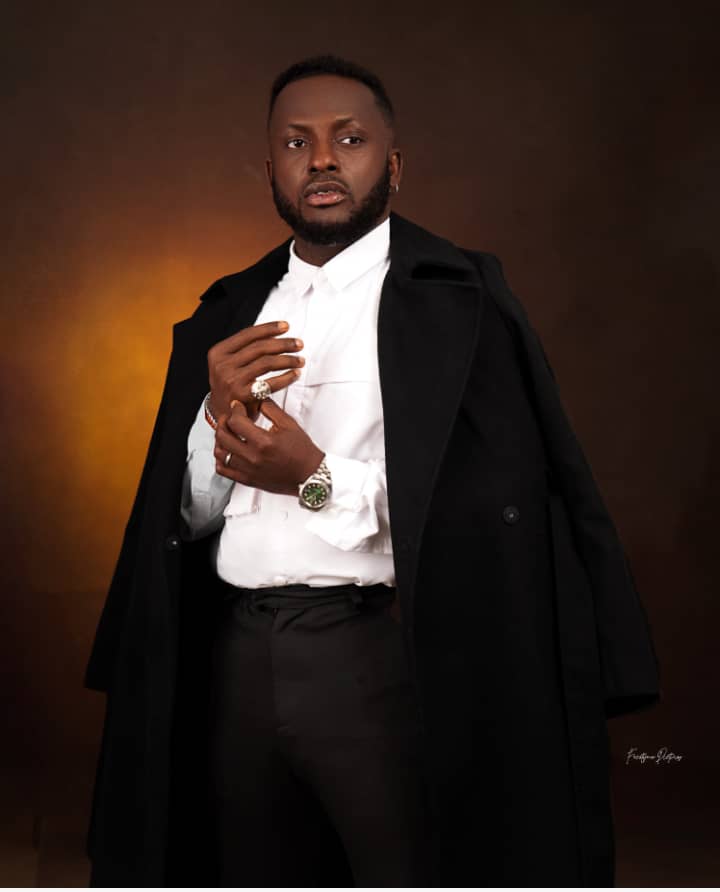 I Go Save showcases, Eulogies mother during Live show
Popular comedian I go Save surprised Nigerians at his recently held I Go Save unusual show in Warri Delta state, the humour merchant introduced his mother for the first time to his audience.
While Eulogizing  his mum, popular Comedian I go save went emotional and cried on stage as he described his mum as the Pillar behind his success story in the industry, praising how his mother trained him and his siblings ensuring they are all graduates.
The now viral video is making a lot of mothers to be happy with I Go save and they even tagged him as The son of the year.
Sexy Actress, Akinola Adeshewa To Premiere New Movie, "Mimisola" In December 14th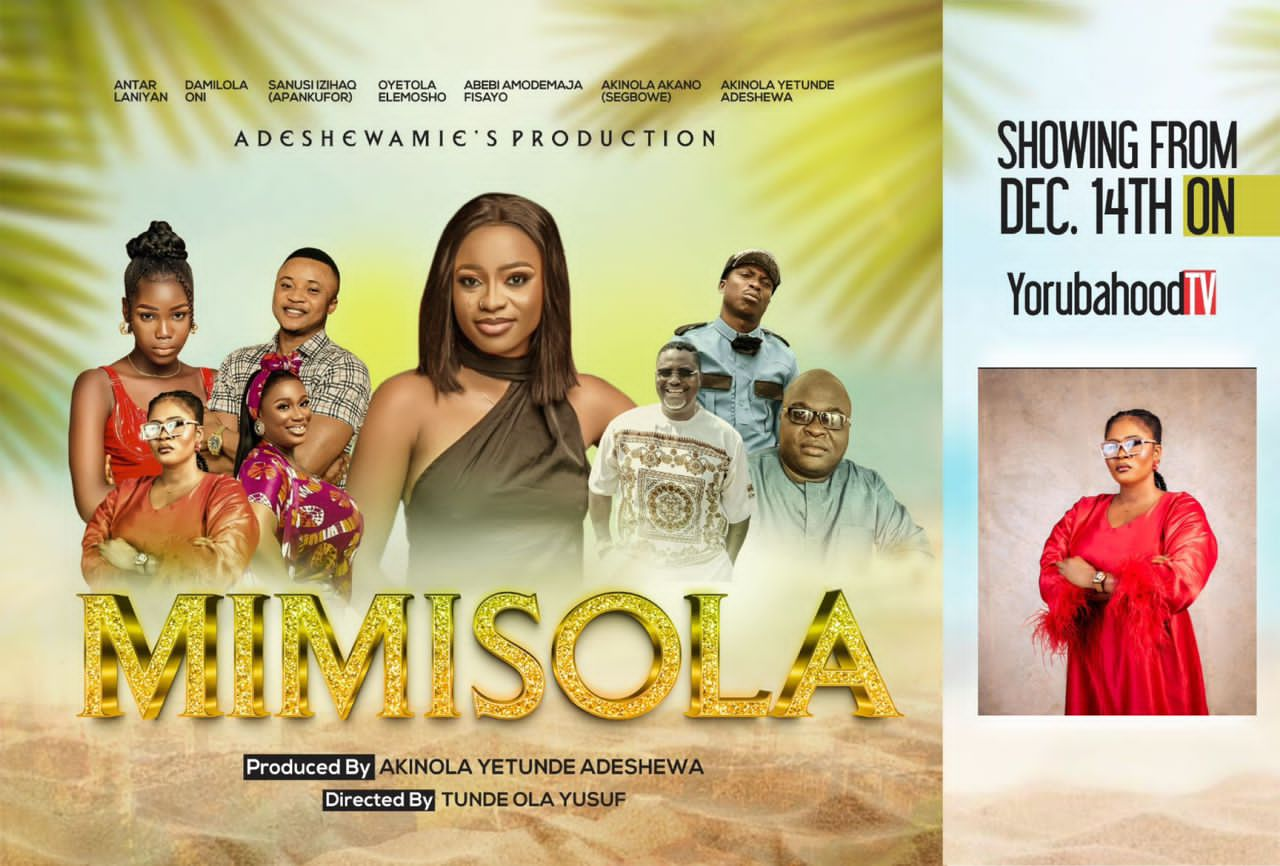 Sexy Actress, Akinola Adeshewa To Premiere New Movie, "Mimisola" In December 14th
For those of you clamouring for another fantastic movie from the stable of pretty Nollywood Actress, Akinola Yetunde Adeshewa, here is the good news you can't afford to miss as the screen diva is set to release a yet another blockbuster titled Mimisola.
It's a story of a young lady who has passion for education but lost her parents. Along the line, she met with a family that offers to sponsor her education and shelters, she moves into their abode and also helps the family in taking care of their only daughter in return. Unknown to her, the head of the family is a paedophile, he was abusing her sexually and trying to distract his wife with the help of their pastor, their only daughter was suspecting due to what she sees at times.
Later on, the lady got tired and started avoiding the man which later leads to his death. She's the prime suspect because she was alone with the man in the house when the incident happened. On this faithful day, an unexpected occurrence occurred in the house which makes Mimisola a must watch movie.
The lovely movie is produced by Akinola Yetunde Adeshewa while Tunde Ola Yusuf directed it. Mimisola features great actors like Antar Laniyan, Damilola Oni, Sanusi izihaq (Apankufor), Oyetola Elemosho, Abebi Amodemaja Fisayo, Akinola Akano (Segbowe), Akinola Yetunde Adeshewa and many more. The movie will be premiered on the stable of Yorubahood YouTube channel come December 14th 2023. Watch out!