Real reasons we are organising a Nine-million Nigerians march for Buhari – Group reveals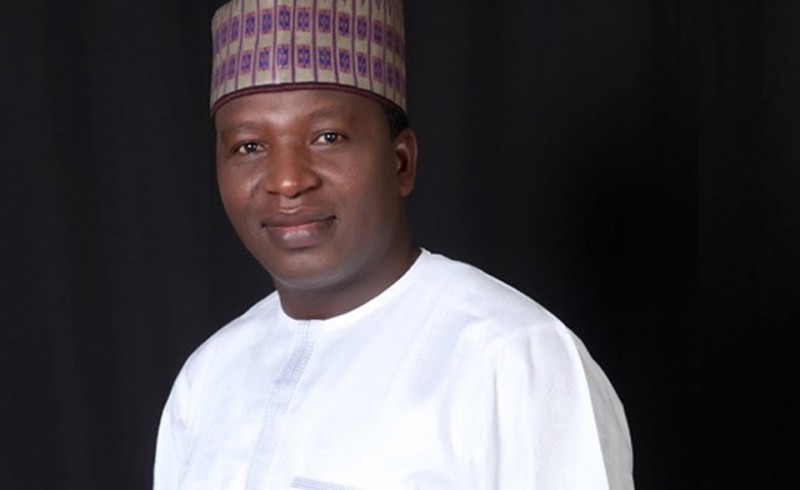 Ibrahim Wala is the Director of Media and Publicity of #IStandWithBuhari. In this interview with PREMIUM TIMES' Festus Owete, he speaks on the group's plan to organize a nine million man march for President Muhammadu Buhari across the world as well as other issues.
Excerpts:
PT: Your organisation, I Stand With Buhari, sounds political. What basically is your goal and why do you have this organization at this time when there are no elections?
Wala: It may sound political but the name was carefully articulated to connect Nigerians with the good leadership traits of the man, Muhammadu Buhari. Understandably, the name rings a political bell because of the name Buhari, being a politician. Do not forget that he is the same man we all stood by because of his good characters as a leader.
The mere fact that the name dominated the space in every political news page during the campaign for the elections, everything connected to it (name) must be seen as political.
With all sense of responsibility, we agree with those who say #IStandWithBuhari is nothing but politics. However, the#iStandWithBuhari is an affirmative statement by Nigerians, in total support and solidarity with the actions and leadership style of President Muhammadu Buhari to change Nigeria. We must also understand the importance of coming to terms with the reality that election was a mere transitional stage. The stage we are in today is the moment of regaining all we have lost during the elections. The most important thing to do as a nation is to forget about our political differences and all that has happened to us in the days of context. These are the days of action and development.
PT: Are you saying this has nothing to do with President Buhari, the politician and his party, the All Progressives Congress?
Wala: This is about our own Nigeria; it is not about drumming political support for the person of Mr. President. It was intentionally conceived for the purpose of building a platform that will help in sensitizing Nigerians on the importance of effective governance. It is through such interactive platforms that Nigerians can easily be informed on the policies and programs of the administration of Mr. President. We must not continue with the "I don't care" attitude. If we do care in the process of choosing our leaders, we must also care when they are in office.
PT: Why now and why standing only with President Buhari?
Wala: This is it! I was waiting for you to ask. I must commend Nigerians for taking advantage of the new media as an instrument of change. First and foremost, the effective use of social media prompted Nigerians to the level of systemic decay in our country. The avalanche of information relating to corruption, impunity, bad governance, poor level of infrastructure, etc, coming out on daily basis overwhelmed the entire citizens. Before you knew it, there was a subconscious call for action because Nigerians understand what went wrong. This means that we knew our problems and without mincing word, we had our solution.
The solution was the outcome of the 2015 presidential elections. On the list of issues responsible for bringing Nigeria backward is corruption, which is more like a Starfish. It has strong tentacles that is capable of transmuting into multiple starfish, especially at the point you want to kill it. Despite all the ceremonial effort to kill corruption by the past administrations it has instead led to a state of failed economic, social and political institutions resulting in unemployment for Nigerian youth and looting of our aged parents pension funds and leaving little or no hope for the present and future of Nigeria. Understanding that the task ahead for the government is huge, it's also clear that corruption will fight back.
Therefore, #iStandWithBuhari represents a wake up with physical and intellectual revolution strategies to create and guarantee the future of the Nigerian youth by showing solidarity with the principled character and ideologies of President Muhammadu Buhari.
PT: Are you aware that many Nigerians are becoming impatient with the president because they believe he has not lived up to expectation? Some of them believe he is only focusing on corruption leaving other areas unattended to.
Wala: The previous administration depleted our treasury and we saw the revelations from the EFCC that has to do with the so called respected elders and individuals in high places bleeding our resources without considering what the future holds for the younger generations. This means that Nigeria has been stabbed and it is bleeding furiously before the emergence of the Buhari's administration. Since the nation has been stabbed, the only way to cure the nation is to remove the arrow of impunity and there is no such way that the arrow can be removed without the body (Nigeria) filling temporal pain to enjoy the everlasting comfort. This explains the need for deep-rooted institutional reforms by way of expunging all the corrupt elements within the institutions. Glad to know that every man and woman on the street understands and appreciate the situation we are in. What sacrifice for a better for a better!
PT: How do you intend to achieve with this?
Wala: If you now agree that the ultimate objectives of the #iStandWithBuhari initiative is to galvanize the entire Nigerian citizens into giving emotional support to their president, then we must also agree on how it can be achieved. But before we dwell on that, let's take a look at the direction Mr. President is headed – fight against corruption, zero tolerance to impunity, building a stronger economy that will foster financial inclusion for all, building stronger institutions, empowering the masses, compliance with Treasury Single Account, good governance, restoring global confidence, etc. None of these can be said to be for the benefit of a particular political party. They are all instruments for developing a nation for the collective benefit for all. In achieving this task, the #iStandWithBuhari Organization has carefully developed strategic programs and activities that will ensure easy implementation. The most prominent of the programs and activities is the AFFIRMATION MARCH which is coming on March 31, 2016.
PT: Is this not another million man march in the making? We saw a similar thing in the days of the former military head of state, Sani Abacha and in the days of Goodluck Jonathan when a group, Transformation Ambassadors of Nigeria (TAN), organized rallies for his re-election.
Wala: Why do you think the previous leaders agreed with the idea of the million man match? The answer is simple. Even when Abacha was a military dictator, he knew very well that there is power in numbers, there is power in people's opinions and this is what democracy is all about. Therefore, in justifying democratic objectives, the people must be involved and these people must be in numbers. For us to affirm to the President our moral support, we must mobilize Nigerian citizens on the basis of a roll call. Everyone's opinion must be counted and affirmed because the only language that politicians understand and appreciate is the language of mass mobilization.
To respond to the part of your questions that relate #iStandWithBuhari with TAN, I must totally disagree with you because TAN was a campaign instrument towards the difficult period when there was little hope for the friends of the then president. It was strictly meant to ensure that their principal won the election. Ours is about encouraging President Buhari to stand firm in achieving his noble objectives which is in the interest of the nation.
In essence, this is the reason why mass mobilization is relevant in a situation where few are justifying their selfish and hidden agenda against the wish of the entire citizens. Our wish is to let us end corruption so that any other thing will fall in place. On this note, the Nine Million Nigerians Anti-Corruption Day Global Affirmation March is scheduled to hold in Nigeria and all major cities around the world simultaneously on Thursday 31st March 2016. The Nigerian venue for the March is Abuja.
PT: How do you fund your activities?
Wala: Permit me to highlight key notes in some of the document we made public, which captioned "What We are Not" They are "Not a political organization," "Non partisan and not affiliated to the APC," "Not illegally sponsored by Government," and "…also not personally sponsored by PMB or a politician." and We are not TAN and we can never tarnish our image. Expanding on the aspect of funding or sponsorship, #iStandWithBuhari is an independent organization that is mindful of integrity and also frowned at corrupt practices. We will not take part in any form of indecent activity or accept to be used as a conduit pipe to any public office holder in the name of seeking for sponsorship or any form of financial support. One of our core values is the fight against corruption and abuse of law. This is why we restrict our sources for funding to the following: Contributions by members of #iStandWithBuhari; sales of merchandize or souvenirs (branded TShirts, mugs, key holders, calendars, etc); transparent fund raising process and partnership with local and international stakeholders and groups.
PT: So, after President Buhari's days in office, what happens?
Wala: #iStandWithBuhari as an organization will surely outlived the days of President Buhari in office. The characters of role models in leadership positions have always outlived their days. Why are we still reading about the likes of Martin Luther King, Abraham Lincoln, Nelson Mandela, Zik of Africa, Sardauna  of Sokoto, etc?
ZENITH BANK WINS "BANK OF THE YEAR, NIGERIA" IN THE BANKER AWARDS 2022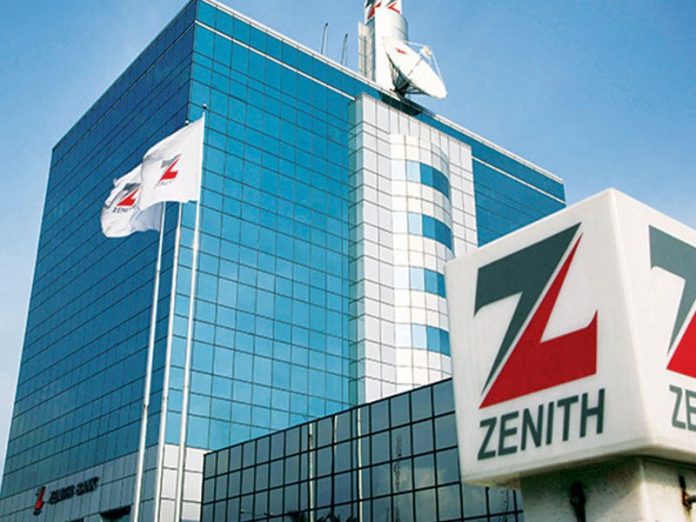 ZENITH BANK WINS "BANK OF THE YEAR, NIGERIA" IN THE BANKER AWARDS 2022
Zenith Bank Plc has emerged as Bank of the Year in Nigeria in The Banker's Bank of the Year Awards 2022. The award, which was announced by The Banker Magazine, Financial Times Group, United Kingdom, during the awards ceremony held in London on December 1, 2022, was in recognition of Zenith Bank's strong management, sound business model and strategy, support for small businesses and efforts to cut energy consumption. According to the Banker, Nigeria's Bank of the Year award was among the continent's most hotly contested this year, befitting the country's status as Africa's largest economy. This is coming on the heels of the award as Number One Bank in Nigeria by Tier-1 Capital by The Banker won by Zenith Bank earlier in the year.
Commenting on the award, the Group Managing Director/CEO of Zenith Bank Plc, Ebenezer Onyeagwu, said: "winning the Bank of the Year attests to our tenacity as an institution despite a very challenging operating environment exacerbated by persistent macroeconomic headwinds. Indeed, being recognised by The Banker – the world's longest running international banking title, is an acknowledgement of the resilience of the Zenith brand as the leading financial institution in Nigeria and the West African sub-region." He lauded the Founder and Chairman, Jim Ovia, CFR, for his guidiance and pioneering role in laying the foundation and building the structures for an enduring and successful institution, the Board for their outstanding leadership, the staff for their commitment and dedication as well as the Bank's customers for their unflinching loyalty to the Zenith brand over the years.
Regarded as the industry standard for banking excellence, The Banker's Bank of the Year award is contested by the world's leading financial institutions, with winners chosen across Africa, Asia-Pacific, Central & Eastern Europe, Latin America, the Middle East, North America and Western Europe.
Zenith Bank's track record of excellent performance has continued to earn it numerous awards, including being recognised as Number One Bank in Nigeria by Tier-1 Capital, for the 13th consecutive year, in the 2022 Top 1000 World Banks Ranking published by The Banker Magazine; Best Bank in Nigeria, for three consecutive years from 2020 to 2022, in the Global Finance World's Best Banks Awards; Best Commercial Bank, Nigeria 2021 and 2022 in the World Finance Banking Awards; Best Corporate Governance Bank, Nigeria in the World Finance Corporate Governance Awards 2022; Best in Corporate Governance' Financial Services' Africa, for three consecutive years from 2020 to 2022, by the Ethical Boardroom; Best Commercial Bank, Nigeria and Best Innovation In Retail Banking, Nigeria in the International Banker 2022 Banking Awards. Also, the Bank emerged as the Most Valuable Banking Brand in Nigeria in the Banker Magazine Top 500 Banking Brands 2020 and 2021, Bank of the Year (Nigeria) in The Banker's Bank of the Year Awards 2020 and Retail Bank of the year, for three consecutive years from 2020 to 2022, at the BusinessDay Banks and Other Financial Institutions (BAFI) Awards.
Similarly, Zenith Bank was honoured as Bank of the Decade (People's Choice) at the ThisDay Awards 2020 and emerged winner in four categories at the Sustainability, Enterprise, and Responsibility (SERAS) Awards 2021, carting home the awards for "Best Company in Reporting and Transparency", "Best Company in Infrastructure Development", "Best Company in Gender Equality and Women Empowerment", and the coveted "Most Responsible Organisation in Africa.
Bloom Buddy redefines Nigeria's executive health and forges strategic corporate alliance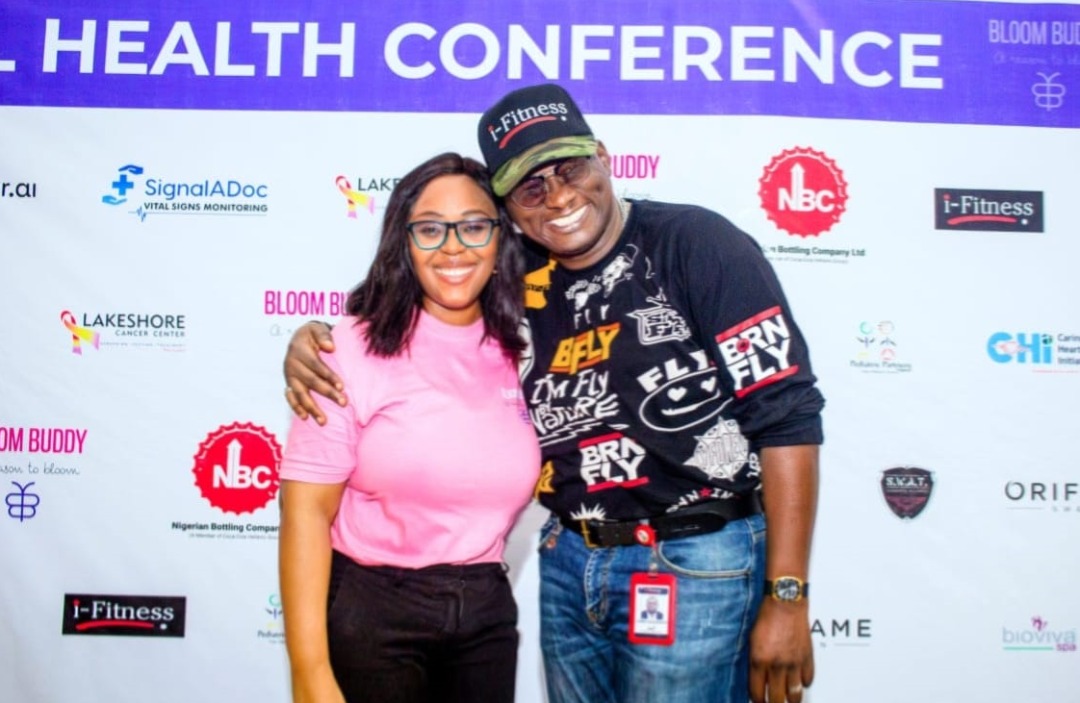 Bloom Buddy redefines Nigeria's executive health and forges strategic corporate alliance
Bloom Buddy, Africa's first autism tele-consultation service was joined by NBC Coca- Cola, I-Fitness, Pediatic Partners Hospital, Lakeshore Cancer Center, MyCover.ai, and other notable institutions to explore new health strategies for Nigerians.
Bloom Buddy held the first-ever Well Health Conference in Lagos, to a full capacity audience. It showcased a panel of health and wellness speakers in expert-led sessions focused on preventive healthcare practices, integrated wellness, general wellness, neurodevelopment in children, physical fitness, mental wellness strategies, nutrition, personal life coaching and access to healthcare insurance coverage.
Exhibitors included representatives from healthcare providers, health tech companies, a pharmaceutical company and natural cosmetics company.
The event also featured a zumba and african dance workout session hosted by I-Fitness, West Africa's First and Fastest Growing Fitness Chain, blood pressure checks by Pediatic Partners Hospital, and access to breast cancer screenings by Lakeshore Cancer Center.
Affordable health insurance coverage signups were offered by MyCover.ai, an autism screening station educating parents about early screenings and intervention for children by Bloom Buddy, while the nutrition center and a hydration station were sponsored by the Nigerian Bottling Company.
Bloom Buddy is at the forefront of advocating for new mind set and new behavior for Nigeria to develop a healthier workforce and ensure long term prosperity.
According to World Health Organization and data from the Nigerian Demographic and Health Survey (NDHS), Nigeria is ranked 187th out of 195 countries for life expectancy with an average life expectancy of just 54 years. 1/4 of Nigerians (26%) are estimated to be overweight or obese with only 1/3 of Nigerians engaging in regular physical activity.
Even more alarming statistics is that nearly 60 million Nigerians suffer from various mental illnesses according to the Association of Psychiatrists in Nigeria (APN) with suicide being a leading cause of death among young people aged 15-29 years and only 1 in 10 people with mental health problems receiving treatment. Even more staggering is the dearth in health safety net coverage with a mere 3% of Nigerians being covered by health insurance causing many families to expend more than 70% of health expenses from out-of-pocket.
These statistics reveal the great need for initiatives like the Well Health Conference, a first of its kind in Lagos that brings together the public to build awareness and empower the community on living well, choosing healthier choices and making small changes that can have a big impact on overall health which aligns with Bloom Buddy's mission to improve access to healthcare improve the lives of children and their families.
Sola Fatoba, CEO of Bloom Buddy, explained that "the state of wellness in Nigeria is far from where it needs to be for us and our children. We hope that today's conversation will be a starting point for enlightenment and change for many of Nigerians on improving health and wellbeing.
"One of our key guiding principles at Bloom Buddy is that the health and wellbeing of a child must be approached from a holistic angle and must begin with and be supported at the community level to ensure inclusivity in the society. This means that both the community and the child must be healthy to best support each other. So everyone of us as a part of the community has a part to play in the wellness and development of children in our communities, and it starts with owning our personal wellness and wellbeing."
Bloom Buddy is a complete ecosystem that connects parents & caregivers of children with Autism to licensed specialists and board-certified interventionists. It has a full range of resources at: www.thebloombuddy.com
NESTLÉ PROFESSIONAL TAKES THE BUSINESS OF FOOD TO PORT HARCOURT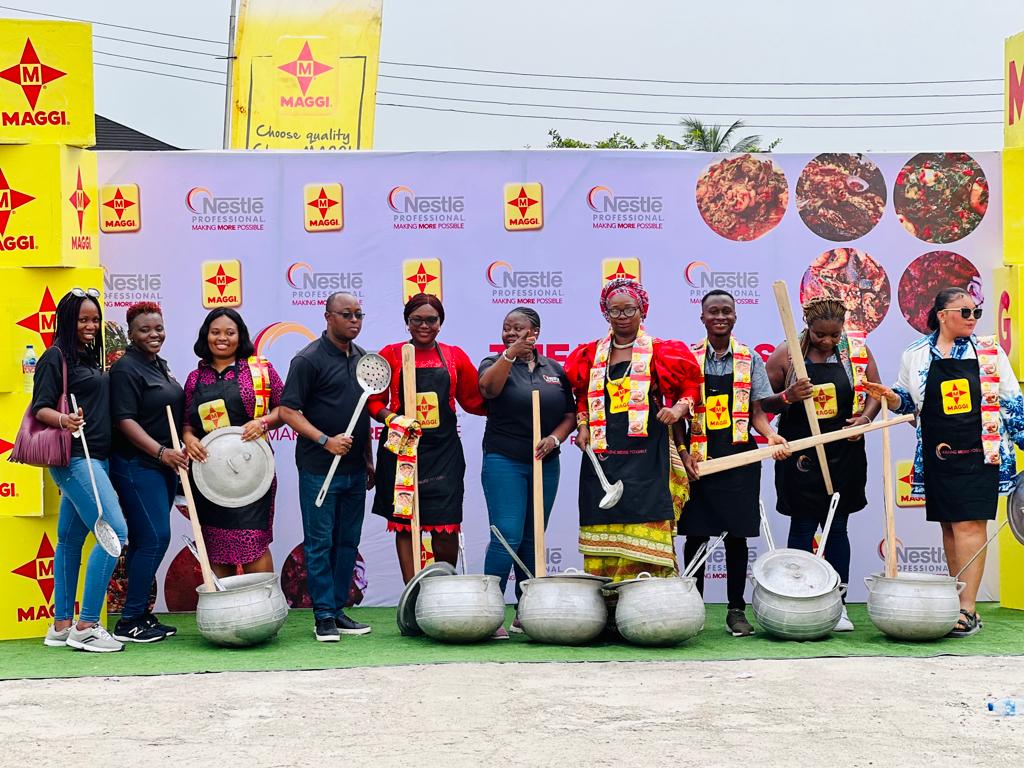 NESTLÉ PROFESSIONAL TAKES THE BUSINESS OF FOOD TO PORT HARCOURT
The importance of canteens and 'bukas' who serve those with limited disposable income in Nigeria cannot be overemphasized. Yet, these food vendors and caterers who help to meet the nutrition needs of busy urban communities every day, do not always get the support they need to build successful businesses.
The business of food goes beyond just cooking. Nutrition, pricing, styling, taste, hygiene, are essential to the growth of the business and the safety of the consumer.
To help bridge this gap, Nestlé Professional's food and product education workshop which held for the first time with over 200 Canteen and food Vendors in Ibadan, Oyo State in August 2022, was packaged to equip food vendors and caterers with the knowledge needed to optimize their food business while using MAGGI powders effectively.
Nestlé Professional Business, Nestlé Nigeria's Out of Home business arm, took its Business of Food roadshow to Port-Harcourt, Rivers State, to deliver food education to over 300 canteen and food vendors in collaboration with the Association of Caterers and Food Vendors.
Participants in the workshop received tips on how to grow their food service businesses. The caterers and food vendors were shown how to cook tasty meals that will delight their customers as experts shared knowledge and techniques for managing the complexities of food systems. Topics included Food-Preneur, Food Styling and Food Plating.
"The women of Port-Harcourt are amazing, and we are super-excited to be here," said Funmi Osineye, Manager, Nestlé Professional Nigeria. "The Business of Food workshop is an initiative we developed in response to the need to provide the support micro, small and medium scale food vendors need to scale their businesses. We are also conscious of our responsibility as the Good Food Good Life Company, to contribute towards increasing knowledge of the role food plays in improving Nutrition, Health, and Wellness.
We have brought these two objectives together in the Business of Food which we are hosting in Port-Harcourt today. Our customers and other stakeholders can count on us to consolidate this partnership with caterers and food vendors to ensure better services in the industry."
In the words of Chef Oroma, a member of the Association of Caterers and Food Vendors and CEO of Oromski Kitchen, "We have been looking for a platform like this for a long time and are excited that Nestlé Professional Business of Food has come to Port-Harcourt today. We would like this workshop to continue so we can encourage and train the upcoming chefs from the rural areas.
This will help us create more employment to take our youth off the streets."
The workshop combined knowledge sharing with a lot of fun, engaging activities to make it memorable for the participants. It kicked off with a masterclass, followed by a cooking demo where Chef Lilian demonstrated how to prepare native jollof rice.
Then came the exciting, cooking competition! The meals presented by the groups were judged based on Tasty Meal, Me