Revealed How Over 50 Hausa Youths Razed Apapa-Iganmu LG Office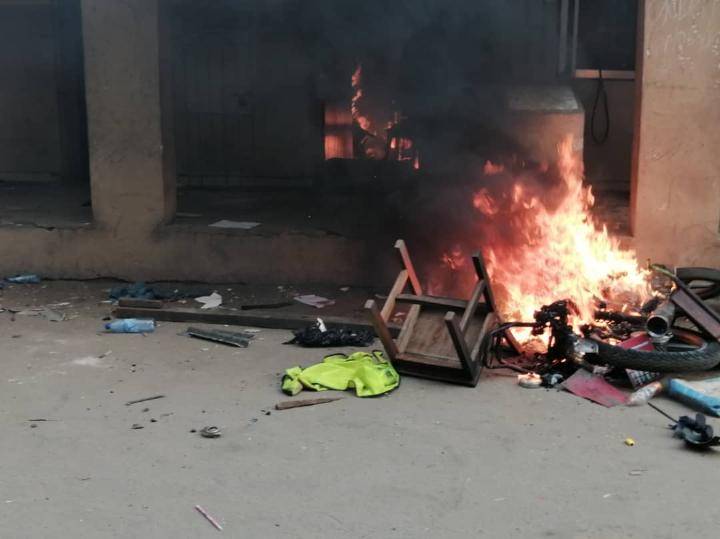 Ifeoma Ikem
Sadly , over 50 motorcycle riders from the north stormed Apapa-Iganmu Local Council development office and wreck havoc on the complex .
Information available to us revealed that the Okada riders who are Hausa youths stormed the LG area office of the council, located at Marine Beach, Lagos, on Thursday, 9th January 2020, to protest the seizure of their colleagues' 'Okadas' by some council officials over non-payment of 'Riders Permit'.
The incident happened at about 5 pm on Thursday when the Hausa 'Okada' riders in large numbers, on their 'Okadas' bombarded the Area Office of the council, throwing bottles and opened the gate forcefully to unleash terror on the council officials.
A source who spoke anonymously on the scenario claimed that while they were trying to force the gate open, the council officials who sensed danger took to their heels and escaped through the fence.
Immediately they forced themselves inside the compound which also housed a primary school building, the angry riders' vandalized properties worth millions of naira, took away the seized 'Okadas', carted away some sewing machines used for vocational training and set the office ablaze.
It was the quick intervention of the members of the Federal Fire Service who arrested the situation.