Ronke Oshodi Oke, Kunle Afod, Omo Banke, Others Staged Surprise party for Korede Films Boss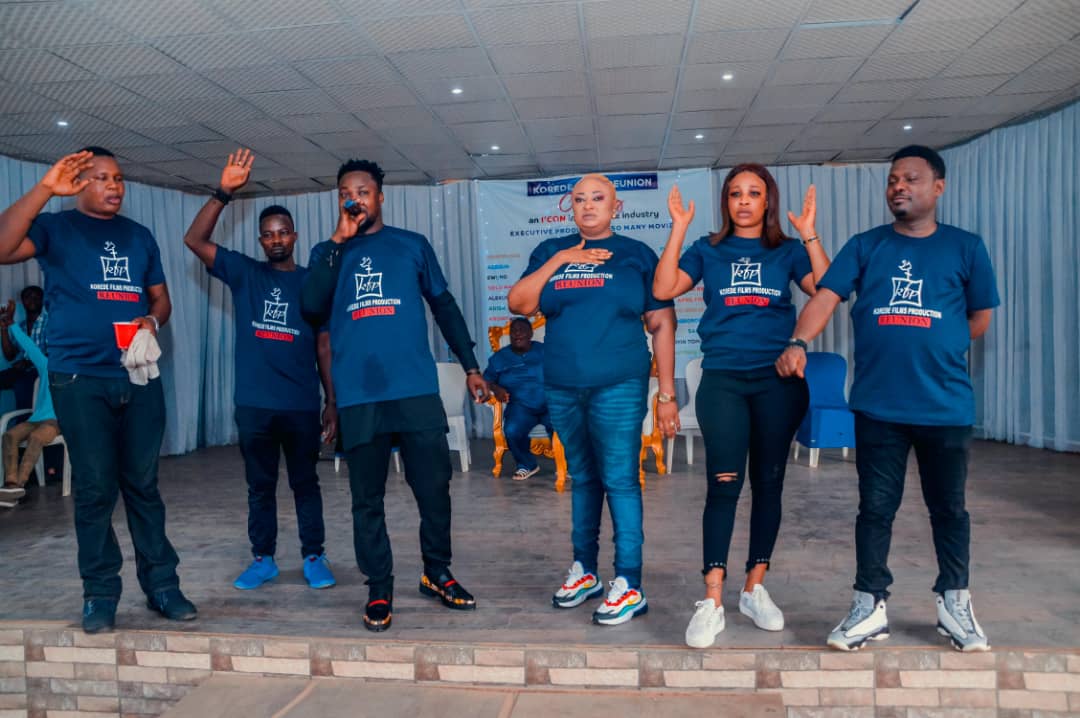 Veteran Producer and owner of Korede films production, Sunday Hakeem Soyinka could not hold back his tears as he expressed shock and surprised yesterday over the surprised reunion party staged by Nollywood actors and actresses to celebrate him.
The popular marketer who has raised a lot of celebrities in the industry confirmed to us exclusively this morning that he shed tears of joy during the celebration:
I was speechless because I never saw it coming. They really surprised me and I can't lie to you I wept. I am grateful to God.
It would be recalled that days ago a handful of celebs like Kunle Afod, Ronke Oshodi Oke, Samuel Ajirebi, Omobanke, Kemi Korede and others who have passed through this legend decided to stage a surprise reunion party to celebrate him. Korede Films Production is arguably one of the leading movie production companies in the industry which has raised a lot of these celebs and has churned out countless numbers of movies.