Seyi & Layal Tinubu's Noella Foundation Partners Food Clique Support to Feed Students on World Food Day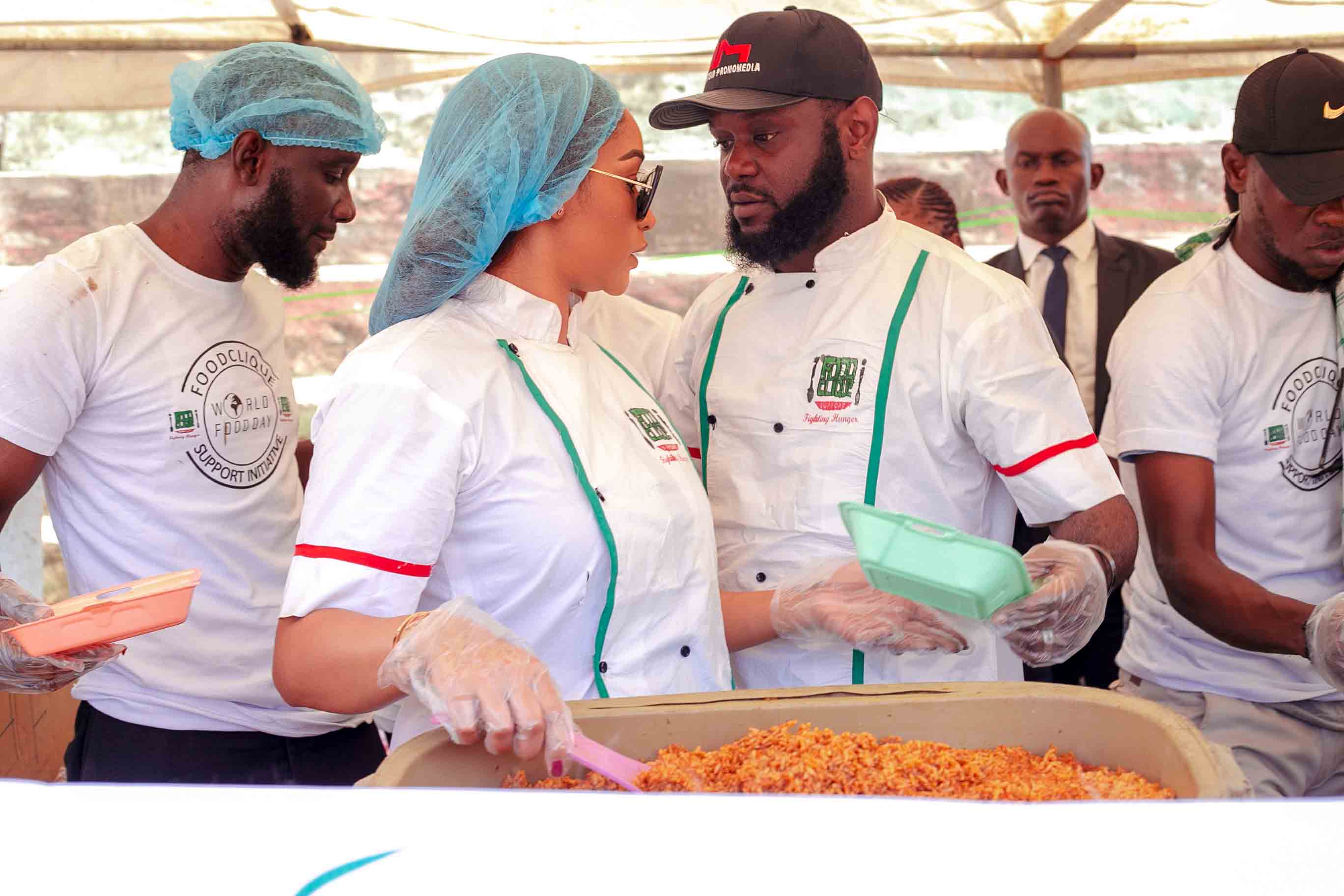 In 1945 the United Nations with the objective of eliminating hunger and improving
nutrition and standards of living by increasing agricultural productivity decided to
form its oldest permanent specialized agency, Food and Agriculture
Organization (FAO). So in commemorating the aim of the FAO October 16 was
set aside in 1946 to celebrate World Food Day.
World Food Day is a day of action dedicated to tackling global hunger as people
from around the world come together to declare their commitment to eradicate
worldwide hunger from our lifetime.
This year, Nigeria join the rest of the world by celebrating World Food Day. Seyi
and Layal Tinubu owned Noella Foundation decided to partner with Food Clique
Support to promote national awareness for those who are suffering from hunger
and most importantly for the need to eradicate Hunger across the country ensuring
food security and nutritious diets for all.
The event which took the team to ….see the advocate treat students of …to
sumptuous and nutritious meal, the event which was attended by Seyi Tinubu in
company of his wife and Bolajoko Fadipe of the Food Clique featured prominently
homemade food which they serve the students who trooped out to witness this
year's celebration.