5 Valuable Skills You Need To Learn Before Moving To Canada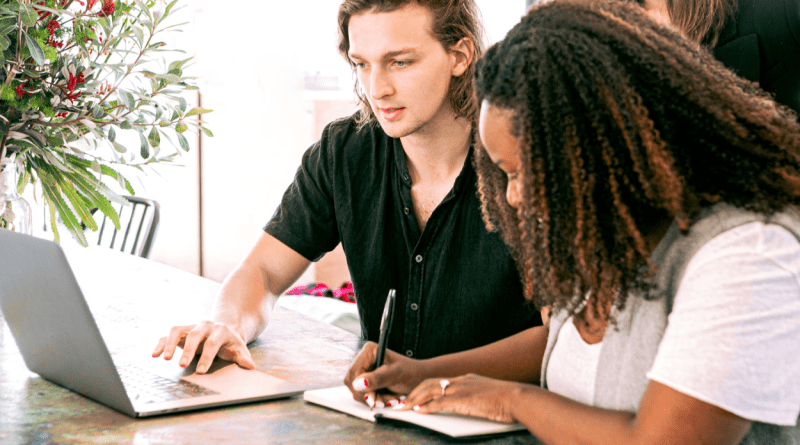 5 Valuable Skills You Need To Learn Before Moving To Canada
Whether you are relocating to the US, Canada, or any other country, a white or blue-collar job does not always await you upon arrival. Thus, you need some valuable skills that will at least allow you to sustain yourself and make money while also being useful to society.
Those skills are:
1. Driving
Before moving to Canada, one of the most important things you must do is learn how to drive. This move will allow you to obtain your international driver's license from your home country.
In addition, it will open you to a wide range of opportunities and potential jobs in Canada. Being a good driver can also allow you to bag driving jobs in companies. This skill can come in handy during your stay in the country
If you are financially capable, you can purchase a car and start rideshare driving using services like Uber. However, to maximize your earning potential, you must properly understand your city by exploring it for a while.
You should also know how to read a road map, change a flat tire, and understand basic automobile repair processes.
2. Programming
Software developers and programmers are among the most sought professionals in Canada. Thus, good programming skills can land you a quick job offer upon arriving in the country.
On average, an entry-level programmer earns as much as $80,802 annually in Canada. Some of the most sought programming languages in the country are; C++, Python, CSS3, Python, R, and SQL.
Unlike in the past, you can now start programming lessons online. Thus, you can hone your programming skills and gain more practical experience by signing up for courses like Coursera. A platform like W3Schools is also a good place to start.
3. Finance/Taxes
Financial planning is one of the most important skills you need to have before moving to Canada. It would be best to learn how to create and stick to a budget, build and repair your credit scores, apply for a credit card or loan, and even invest your money.
Most importantly, you also have to understand the basic workings of taxes. Taxes can be quite complex, as most schools do not teach you about them.
However, online finance courses will allow you to understand all these finance concepts and how to improve your financial planning skills.
Of course, you can always hire an accountant to handle your taxes. However, you still need basic financial knowledge to pick the right person to work with.
4. Communication
Communication is one of the first and most important skills that can determine your overall living experience in Canada. Good communication skills will land more jobs, as it is one of the most important things Canadian employers look out for in an individual.
Besides the benefits this skill brings to your everyday life and interactions, it can also allow you to work in any company's customer support department and as a receptionist.
5. Graphics Design
Even if you are not a graphics designer, learning the basics of graphics can be very helpful. It will allow you to develop better presentations at work and start a functional side hustle.
Graphics designers are often in demand in Canada, and you can utilize this demand to to land many jobs from clients.
There are now so many graphic design courses available on Coursera. You can also use YouTube to follow up on the latest beginner tutorials.
PoshGlow Skincare Boss, Folasade Agbeluyi Goes Into Food Business, Launches FOLASH FOODS & FOLASH TASTE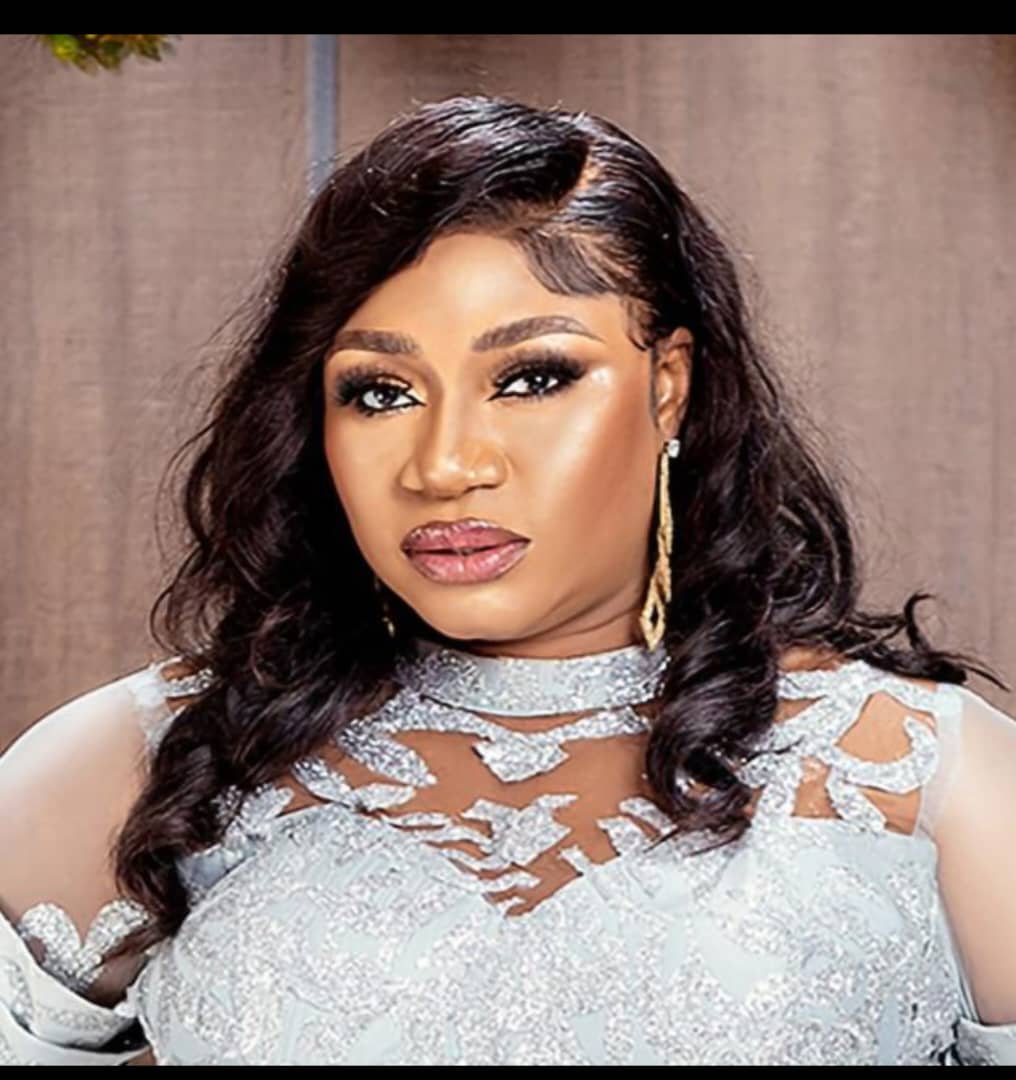 PoshGlow Skincare Boss, Folasade Agbeluyi Goes Into Food Business, Launches FOLASH FOODS & FOLASH TASTE
In a remarkable expansion of her entrepreneurial portfolio, renowned beautician, Folasade Agbeluyi, CEO of PoshGlow Skincare, has successfully launched a new business empire – FOLASH FOODS. This venture specializes in exporting a diverse range of Nigerian raw foods in large quantities to the UK, US, and Canada.
The dynamic entrepreneur has not stopped at FOLASH FOODS but has also introduced FOLASH TASTE, an innovative online restaurant where delightful and mouthwatering dishes are delivered to customers anytime, anywhere. This dual-launch marks a significant milestone for Folasade Agbeluyi, creating a synergy between global food export and convenient online dining experiences.
FOLASH TASTE, as an online restaurant, promises a culinary journey filled with delectable choices for customers. From traditional Nigerian cuisine to modern twists, the menu caters to diverse tastes and preferences, ensuring a delightful experience with every order.
Currently, the company is actively promoting its affordable hampers, extending a heartfelt invitation to politicians, families, friends, and churches to partake in this initiative. The aim is not only to showcase the richness of Nigerian cuisine but also to encourage the spirit of giving and love.
Folasade Agbeluyi's foray into the food industry demonstrates her commitment to diversification and innovation. The seamless integration of FOLASH FOODS and FOLASH TASTE reflects a strategic approach to meet the growing demands of the global market while ensuring accessibility and convenience for customers.
With this 2-in-1 business launch, Folasade Agbeluyi is set to leave an indelible mark on the food industry, offering a taste of Nigeria to the world and redefining the online restaurant experience. As FOLASH FOODS and FOLASH TASTE gain momentum, they are poised to become significant players in the culinary landscape, presenting a flavorful blend of tradition and modernity.
For those eager to explore the rich tapestry of Nigerian flavors or indulge in a delightful culinary experience, FOLASH FOODS and FOLASH TASTE stand as the go-to destinations, promising a feast for the senses and a celebration of Nigerian culinary excellence.
Ghana Takes Center Stage In Russia At Nana Tamakloe Is Set To Speak At BRICS+ Fashion Summit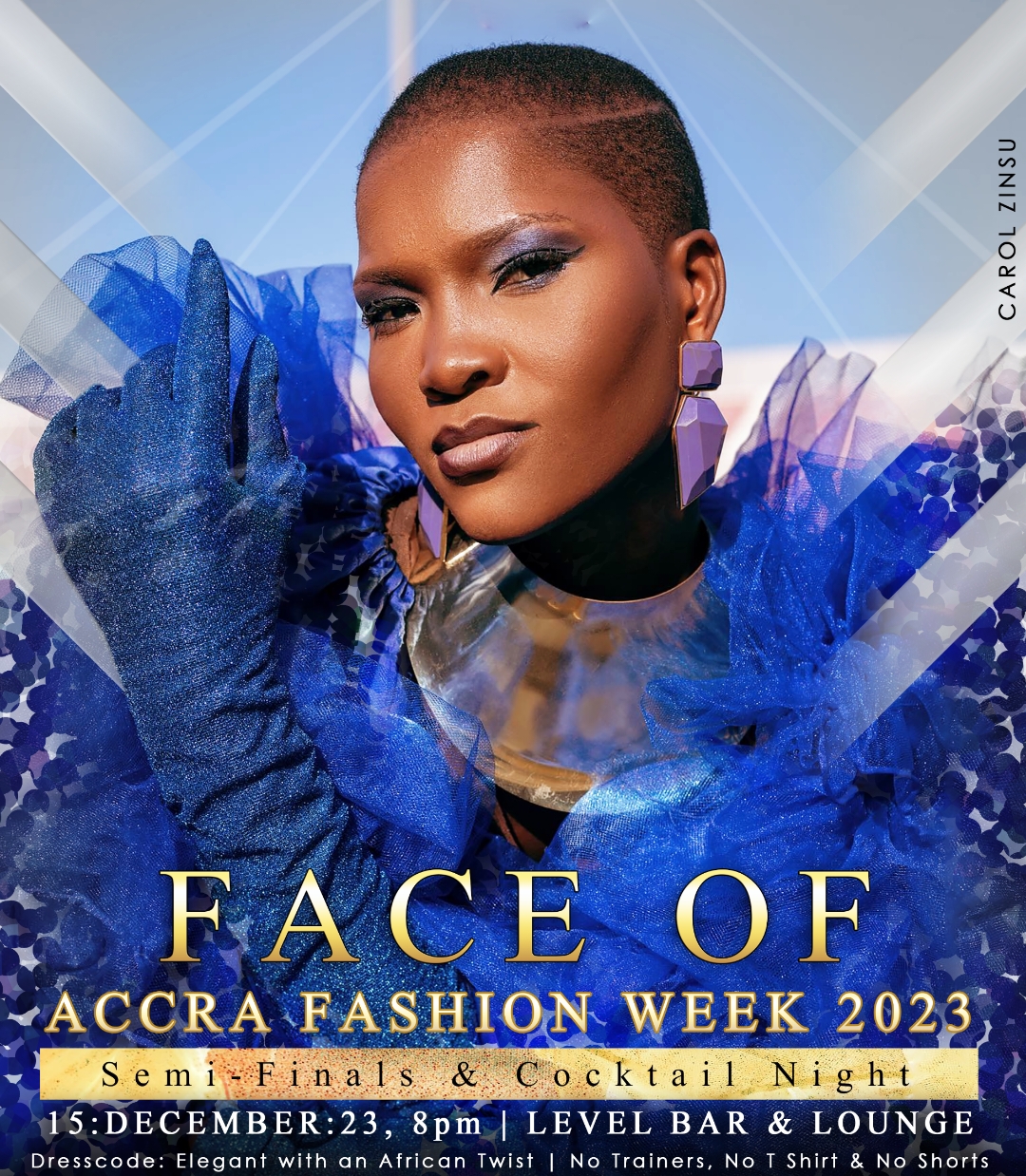 Ghana Takes Center Stage In Russia At Nana Tamakloe Is Set To Speak At BRICS+ Fashion Summit
Nana Tamakloe, the face behind Accra Fashion Week and Africa's leading fashion blog, FashionGHANA.com, has been invited as a notable presence at the ongoing BRICS Fashion Summit in Moscow. The summit, hosted by Moscow Fashion Week, kicked off its proceedings on November 28 and is set to wrap up on December 2.
Tamakloe, known for his influence in reshaping African fashion, has been turning heads with his creative international approach. His journey from launching the continent's premier fashion blog in 2012 to curating the celebrated Accra Fashion Week has been marked by trendsetting moments.
Last year, Tamakloe found himself on the international stage and being invited to and honored in USA at the Memphis In May Festival in the USA, sharing the limelight with figures like King Otumfou, Stonebwoy, and Okyeame Kwame. This global recognition speaks volumes about his impact on Ghanaian culture, and now, he's bringing that influence to Russia to the BRICS Fashion Summit.
Organized under the umbrella of Moscow Fashion Week, the BRICS Fashion Summit has become a gathering of fashion elites. Editors, event organizers, representatives from major publications, clothing specialists, bloggers, instructors, and emerging designers from various corners of the globe have converged to create an atmosphere of creativity and collaboration.
Originally synchronized with Moscow Fashion Week, the BRICS Fashion Summit is more than just a stylish rendezvous; it's a strategic endeavor to cultivate the ethos of the BRICS Fashion community. Stemming from the BRICS—an intergovernmental organization uniting Brazil, Russia, India, China, and South Africa—the fashion community aims to redefine the industry's dynamics.
The summit goes beyond national boundaries, boasting participation from over 30 countries, from the streets of China to the landscapes of Nigeria. The BRICS Fashion Summit is positioning itself as a global hub for sartorial excellence.
Tamakloe's role at the summit is more than just attendee status; he's on a mission to ensure Ghana doesn't just participate but actively shapes the narrative of the BRICS Fashion Summit. His goal is to play a decisive role in steering the creation of the BRICS Fashion community, putting Ghana at the forefront of global fashion discussions. Other guest from Ghana also include researcher Makeba L. Boateng and Nana Brenu.
As the spotlight intensifies on Moscow, Nana Tamakloe's active presence becomes a symbol of Ghana's growing prominence in the international fashion scene. The BRICS Fashion Summit isn't just about trends; it's a platform where cultures meet, and Tamakloe is steering Ghana's fashion story into the global limelight.
This year, Accra Fashion Week is poised to welcome representatives from 17 nations to the vibrant city of Accra. This spectacular event is slated to unfold against the iconic backdrop of the Kwame Nkrumah Mausoleum, from December 13th to the 17th, 2023. The anticipation is further heightened as delegates from the BRICS Fashion Summit are set to grace the occasion, amplifying the international flair.
Adding an extra layer of significance, the African Fashion Summit, scheduled for December 15th, 2023, promises to be a pivotal moment. This special day will feature an exclusive update on the happenings at the BRICS Fashion Summit, creating a nexus where global fashion conversations seamlessly converge. Accra Fashion Week is poised not only to showcase diverse styles but also to serve as a dynamic platform fostering international collaboration and discourse. Save the dates for a week of sartorial splendor and cross-cultural connections.
Poshglow Skincare's CEO Folasade Omotoyinbo Launches 'Feeding for All' Initiative to Combat Hunger in Nigeria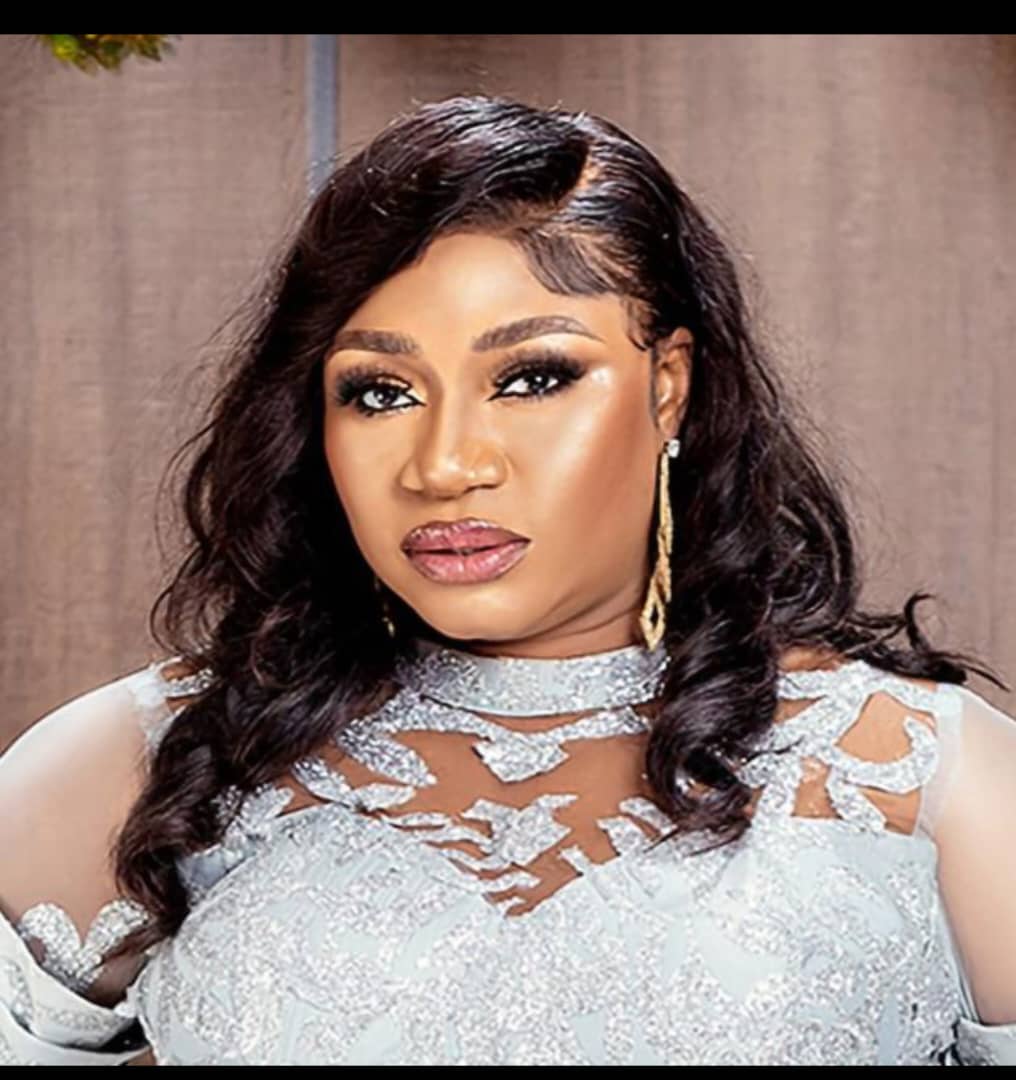 Poshglow Skincare's CEO Folasade Omotoyinbo Launches 'Feeding for All' Initiative to Combat Hunger in Nigeria
Poshglow Skincare, a renowned name in the beauty industry, is not just celebrating its 6th anniversary; it's embracing a remarkable journey of compassion and change. Folasade Omotoyinbo, the CEO of Poshglow Skincare and a celebrated aesthetician and beautician, is spearheading an initiative that's set to redefine the fight against hunger in Nigeria.
Omotoyinbo's journey from a certified beauty therapist in London to a prominent entrepreneur in Nigeria is a testament to her unwavering commitment to societal betterment. Her leadership has led Poshglow Skincare to prestigious accolades, including the City People Entertainment Award for Best Skincare Brand in 2020, and now she's channeling her brand's success into a humanitarian endeavor.
"I believe in a holistic approach to wellness, extending beyond skincare to meet fundamental human needs like food and nutrition," Omotoyinbo explained.
"The Folasade Omotoyinbo Foundation is about building a healthier, stronger community where well-being is accessible to all, regardless of their economic status."
The foundation's vision is nothing short of ambitious. It involves the establishment of food banks in strategic locations across Nigeria, with a long-term mission to provide nourishment to millions of households. This initiative reflects Omotoyinbo's broader goal of community empowerment, a hallmark of her leadership at Poshglow Skincare.
"Feeding for All is not just about providing food; it's about instilling hope, promoting self-sufficiency, and creating a ripple effect of shared prosperity in our communities," she elaborates. "We're not merely setting up food banks; we're nurturing a culture of mutual support and resilience to drive our society towards sustainable development."
In an industry where the focus is primarily on external aesthetics, Omotoyinbo's human-centered approach stands out. Her advocacy for organic and natural skincare, combined with her venture into humanitarian service, underscores a multifaceted approach to wellness and community engagement.
As the Folasade Omotoyinbo Foundation officially launches, it marks a pivotal chapter in the illustrious story of Poshglow Skincare. With Folasade Omotoyinbo at the helm, orchestrating a symphony of positive change, the anticipation surrounding the launch resonates with the hope and transformative impact the foundation aspires to anchor across Nigeria.
Omotoyinbo's story is an evidence to the potent blend of entrepreneurship and philanthropy, redefining success in the business world to encompass a broader spectrum of societal impact. Her indelible mark on both the skincare industry and the humanitarian sector positions her as a vanguard of sustainable change, etching a legacy that transcends commercial success. This launch is not just a celebration of Poshglow Skincare's 6th anniversary; it's a celebration of hope and a hunger-free Nigeria. For your information, Folasade is blessed with a heart of gold, she has been putting smiles on people's face for so long and it's what she enjoy doing.