Strengthening Nigeria's Healthcare System Through Strategic Partnerships

Strengthening Nigeria's Healthcare System Through Strategic Partnerships
By Olorunfemi Adejuyigbe
In fulfilment of its corporate social investment initiative pillars in Education, Economic Empowerment and Health, Stanbic IBTC bank PLC, a subsidiary of Stanbic IBTC Holdings PLC, continued to partner with stakeholders in the Nigerian health sector to further strengthen the system and give Nigerians access to quality and affordable healthcare.
Wole Adeniyi, Chief Executive, Stanbic IBTC Bank PLC, pointed out that asides taking part in various strategic partnerships with healthcare providers in the country, the organisation had so far contributed over N10.2 billion to boost the growth of the sector.
According to Wole, Stanbic IBTC Bank had contributed immensely to growing the Nigerian healthcare sector in several ways, including through the CBN Healthcare Sector Loan, which made available flexible loan facilities to stakeholders.
He added that out of the N10.2 billion, the Bank provided a N6.7 billion loan facility for the building of BAZE University Private Teaching Hospital in Abuja in 2021, and that the Bank created a N2 billion special fund for health care providers to buy equipment and improve health care delivery.
The Chief Executive noted that Stanbic IBTC Bank recently partnered with ISN Medical to offer interest-free loans of up to N1.5 billion to clinics, medical laboratories, diagnostic centres, and other healthcare providers for the procurement of medical diagnostic and healthcare products.
He stressed that through meaningful collaborations with various stakeholders in the health sector, Nigerians would continue to benefit tremendously from easy access to quality healthcare.
Speaking on the recent ISN partnership, Wole said: "We are happy to be part of this partnership. We believe that there are several benefits that both parties can derive from this collaboration. The loan facilities will go a long way in enabling healthcare providers to have access to up to N1.5 billion in medical equipment finance. We believe that our goal of enabling healthcare providers easy access to finance is achievable, especially through ISN Medical, a foremost supplier of medical diagnostic products and services in the country."
He emphasised that Stanbic IBTC Bank would continue to engage in strategic partnerships that would be of great benefit to Nigerians seeking to access affordable and quality healthcare in addition to growing the health sector of the country.
Stanbic IBTC Bank remains committed to aligning itself to the Stanbic IBTC Group's corporate social investment pillars of education, health, and economic empowerment, hence the organisation's determination to support the Nigerian healthcare industry
14 Babies Confirmed Dead In Portharcourt Teaching Hospital Due To Power Outage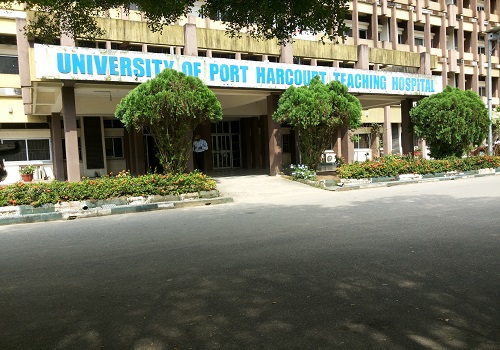 14 Babies Confirmed Dead In Portharcourt Teaching Hospital Due To Power Outage
By Olorunfemi Adejuyigbe
No less than 14 babies have died at the incubator of the University of Port Harcourt Teaching Hospital, UPTH due to power outage.
Some patients at the hospital confirmed that some surgery procedures have also been suspended due to irregular power supply.
A medical officer at the hospital who spoke to newsmen on the conditions of anonymity said among the dead babies were the twin babies of a woman who had been looking for the fruit of the womb for seven years.
She said the woman gave birth last month but due to the premature nature of the delivery, they were put in an incubator.
"I'm saddened. We lost those twins, because of power failure at the hospital. More than 14 babies have died at the incubator in the past weeks due to power failure", she said.
Other patients told newsmen, that they were being referred to private hospitals by doctors due to the poor power situation.
They also added that their relatives use their phone light to aid doctors and nurses who are taking care of the person he rushed to the Accident and Emergency Ward.
When contacted for comments, Prof. C. N. Mato, the hospital's provost declined to comment on the matter.
Monkey Pox: LUTH, NCDC promise to fight deadly disease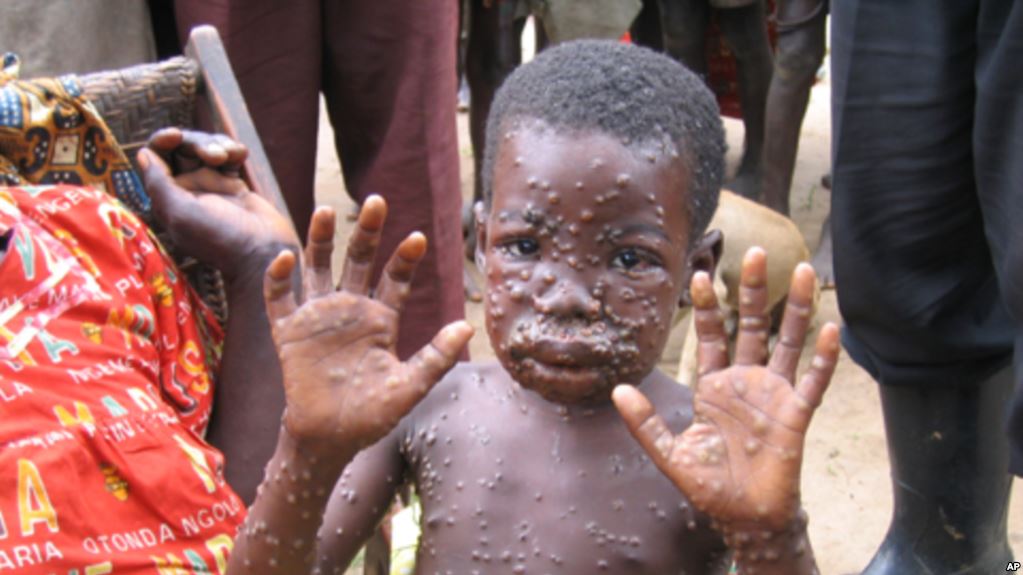 Monkey Pox: LUTH and NCDC promises to fight deadly disease
By Olorunfemi Adejuyigbe
The Lagos University Teaching Hospital, LUTH, and the Nigeria Centre for Disease Control, NCDC, have pledged to strengthen institutional collaboration in fighting infectious diseases after successfully managing COVID-19.
Part of the collaboration is the building of a 40-bed isolation centre at LUTH jointly financed by the NCDC and the World Bank, the Chief Medical Director of LUTH, Prof Chris Bode said while welcoming the Director General of NCDC, Dr Ifedayo Adetifa to the hospital on Friday.
He said since Dr Adetifa came on board as the D-G of NCDC, he had brought his vast skills on vaccine impact and monitoring to bear while also expanding the frontiers of managing not only the COVID-19 pandemic but also other emergent diseases as Ebola and Monkeypox.
Bode said Adetifa. who had his residency training at LUTH, was returning to a familiar turf as he expressed confidence that the visit would provide an opportunity to further cement the cooperation between LUTH and NCDC.
He recalled the "wonderful working relationship and collaboration with LUTH", especially since the onset of the COVID-19 pandemic outbreak.
"Many institutions closed up and shut down in the raging days of the pandemic. We cannot blame them, the fear was high as apocalyptic predictions were made for African landscape.
"We in LUTH, however, stepped up to the plate and did our own heavy lifting in contribution to the national efforts to contain the disease," he said.
The CMD disclosed that LUTH's department of community medicine was closely involved in contact tracing and was part of the policy making at the emergency operation centre.
He said its clinicians admitted and treated over 1000 cases, most with multiple co-morbidities requiring multi-disciplinary management.
He said psychiatrists at the hospital established the emotional and psychosocial support group that was later adopted by Lagos State to render invaluable psychosocial support for patients and relations of COVID-19.
Bode said that LUTH trained other hospitals and care givers from many states on management of COVID-19 isolation centres while acknowledging top class collaborative research efforts with the NCDC on the pandemic.
Abdulsalam Abubakar Flown Abroad Over Ill-health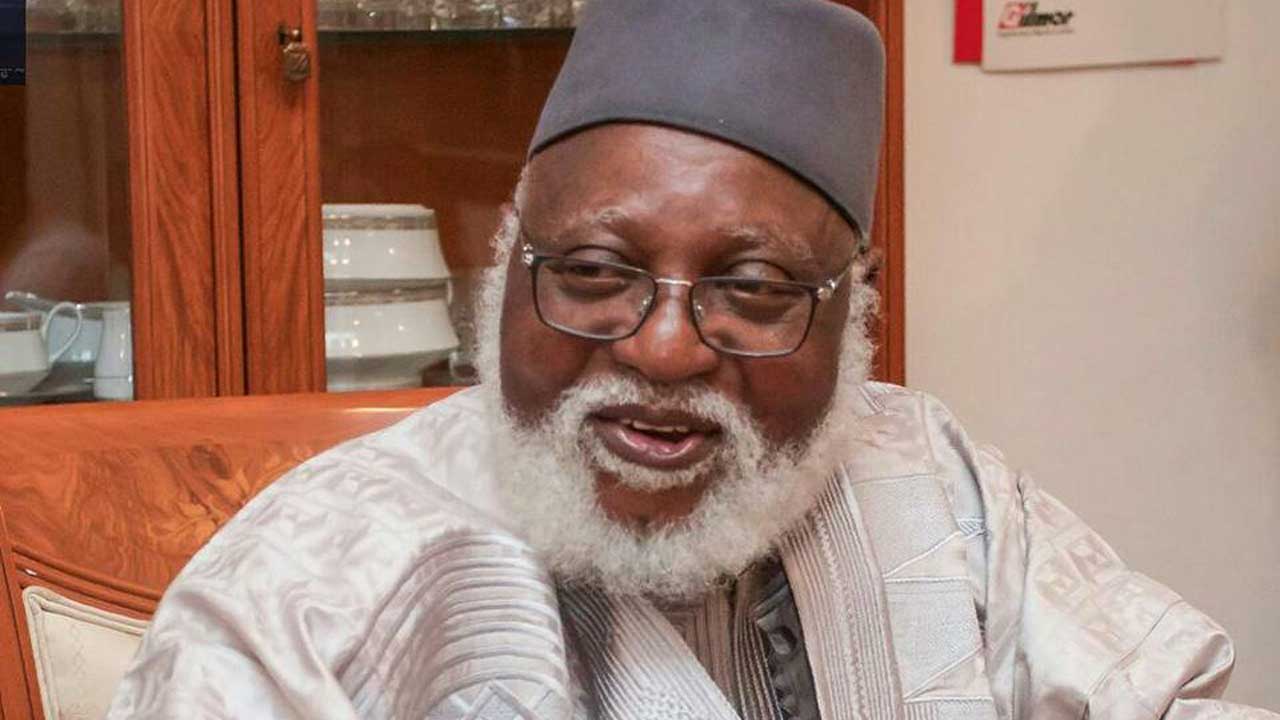 Abdulsalam Abubakar Flown Abroad Over Ill-health
By Olorunfemi Adejuyigbe
Former military Head of State, General Abdulsalami Abubakar (retd.) has reportedly flown abroad over his deteriorating health condition.
According to reports, The retired Army General, may have suffered a partial stroke and has taken abroad about three weeks ago for medical treatment.
He was first flown to Dubai in the United Arab Emirates (UAE) but is now at a hospital in the United Kingdom (UK).
Abubakar was accompanied by his wife and former First Lady, Justice Fati Abubakar.
His in-law and Niger Governor, Abubakar Bello left the country after the All Progressives Congress (APC) presidential primary to visit him.
He has been reported to be in a stable condition,  as doctors continue to monitor him.