Breaking! Sunday Igboho Not Yet Released, Read Aides Statement.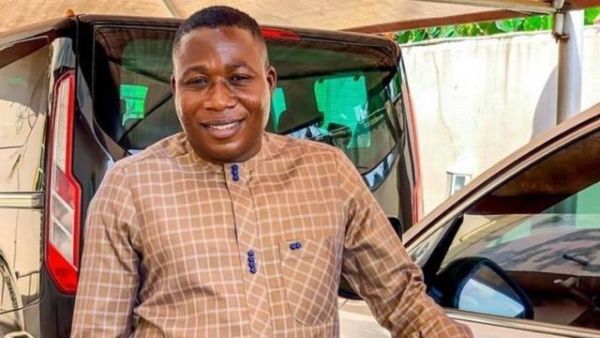 Breaking! Sunday Igboho Not Yet Released, Read Aides Statement.
SaharaWeeklyNGReports That Sunday Igboho is not yet released as speculated by online platforms. In a statement released a few minutes ago by his media aides, Kokiki media, he reaffirmed the need for the Benin Republic government to release his principal.

It is shocking news that the Nigerian Government has gotten Chief Sunday Adeyemo a.k.a Sunday Igboho Oosa arrested by INTERPOL in the Republic of Benin notwithstanding the political nature of his offense and what the DSS earlier said that they refrained from arresting him so as not to overheat the polity of Southwestern Nigeria.
The INTERPOL and the Benin Republic should be aware of the savagery acts committed in our client's house in the wee hours of 1st July 2021; between 1.00 am and 3.00 am; shooting their way through and killing 2 people in the process and maliciously damaging his properties in the course of that illegal invasion.
Though the invading DSS officers did not state any reason for their invasion to our client before or during the invasion they later paraded 13 people and ammunitions which our client denied to be his as he is a peaceful campaigner for self-determination and it is on good record that the guns and ammunitions displayed were the same displayed in 2013 in another instance.
This could be seen on 2013 Facebook though DSS has dismissed this on their website. But what they cannot deny is that when they were leaving our client's house they left with two corpses and people arrested and nothing more except2 guns belonging to the police escorts of Mr. Adisa Saheed Olalekan.
One of the people they killed was one Mr. Saheed Adisa Olalekan of Oladams Motors, Osogbo, who came to Sunday Igboho's house to discuss auto business. He came with 2 police escorts. Though the policemen were not among the people paraded to the public their guns were among those displayed.
The Extradition Treaty of 1984 between Togo. Nigeria, Ghana, and the Republic of Benin excluded political fugitives. It also states that where the fugitive will not get justice because of discrimination and/or undue delay in prosecution the host country should not release the fugitive.
Now, Article 20 of the African Charter on Human and Peoples Rights to which the four countries are signatories made agitation for self-determination a fundamental right to be protected by all countries. This made Chief Sunday Adeyemo a POLITICAL OFFENDER who cannot be deported and/or extradited by the good people of the Republic of Benin for any reason.
Secondly, that he cannot get Justice or even be killed is apparent in how those arrested in his house were detained for more than 21days now without access to their lawyers. Even the wife among them could not change her undies for 21days! Which inhuman treatment can be more this?
Again another wife of our client Mrs. Ropo Adeyemo, a German Citizen, has been arrested together with her husband in Cotonou. What offense has she committed to warrant this?
We urge the good government of the Republic of Benin and the international community, especially Germany, to rise and curb the impunity of the Nigerian Government by refusing any application for extradition of our Client who already has an application before ICC duly acknowledged.
Sgd: Chief Yomi Alliyu SAN, FCIArb, mpic
20th July 2021
Nigeria @ 62: Let's come together to address our challenges – Abiodun tells Nigerians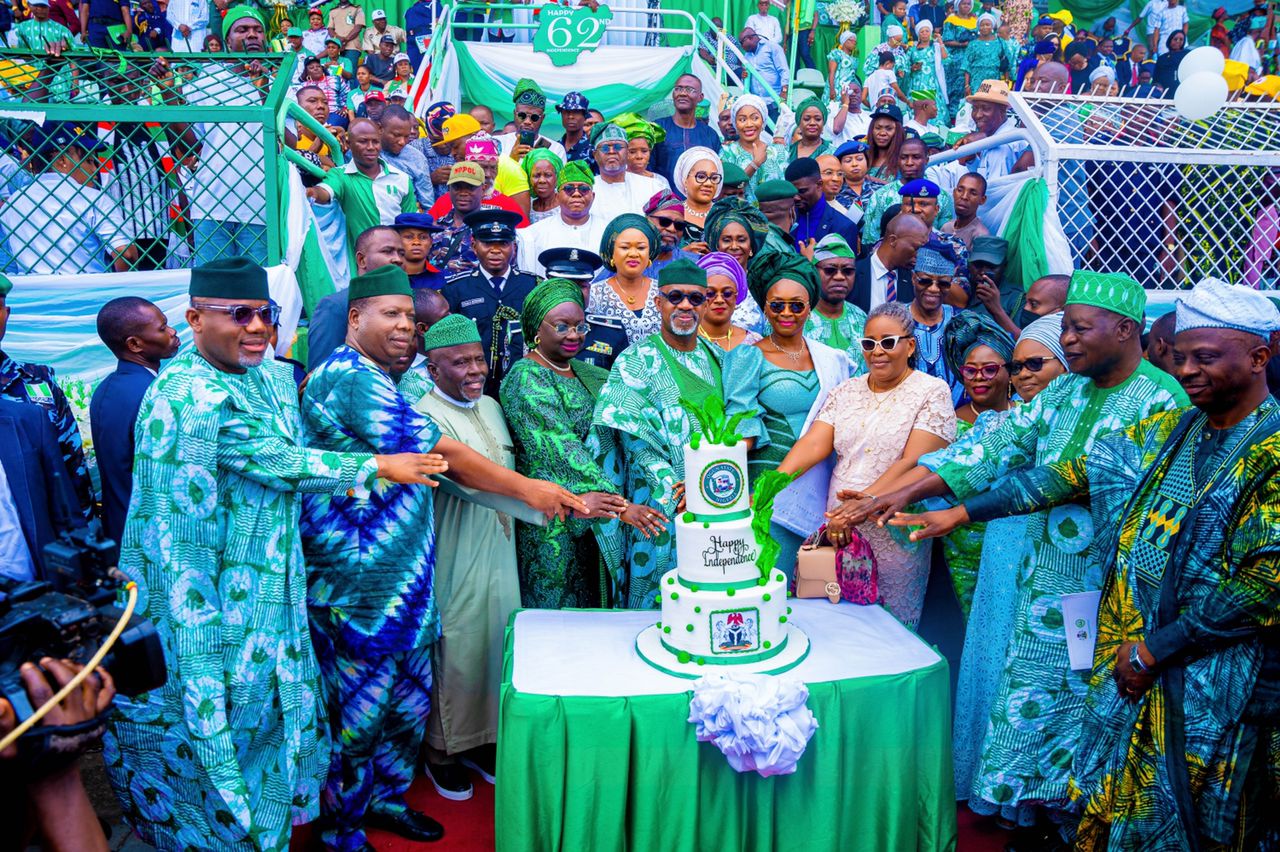 Nigeria @ 62: Let's come together to address our challenges – Abiodun tells Nigerians
The Ogun State Governor, Prince Dapo Abiodun, has called on Nigerians to unite together for the country to overcome its numerous challenges.
Abiodun stated this on Saturday in his message at the 62nd Independence Celebration of the country, held at the MKO Abiola Stadium, Kuto, Abeokuta.
The governor submitted that Nigerians should embrace oneness against any issue that could stand as impediment to the progress of the country.
"God has blessed our nation. We should come together to harness the natural gifts bestowed on us for the development of our nation and increased prosperity of our people. Yes, the different units or sections of the federation can develop at their respective paces.
"The different development of the various units should be lessons for others. In the words of our old national anthem, "though tribes and tongues may differ, in brotherhood we stand". If we come together, we will overcome all the challenges facing our nation.
" Our diversity should be our strength. We should not let the same factors that gave birth to a strong nation that we now enjoy be the same factors that will be impediments to its development.
"Therefore, I urge us all to learn from nations that have been divided by these factors. In unity lies our strength. We should learn from the Czech Republic and Slovakia, the two countries that used to be together as one.
"We should even learn from the experiences of the former Soviet Union countries such as Russia, Ukraine, Georgia, Belarus, Uzbekistan, Armenia, Azerbaijan and others that were very influential together in the world. But, today, we all know where fate has taken them after their disintegration. So, we are better together. Our interests are better served than going our different ways," he said.
In Ogun state, Abiodun noted that no fewer than 400 kilometers of road has been completed across the three senatorial districts in the state.
He added that his administration would continue to put in place policies that will ensure delivery of good governance in the state.
"My dear good people of Ogun State, in the spirit of the celebration of the 62nd Independence Anniversary of our great country, let me enjoin us that as we celebrate this anniversary, we should continue to promote peaceful co-existence, socio-economic development and respect for rule of law. As an Administration, we are determined to build a society with equal opportunities for all to fulfil their potential. Our Administration is committed to the continued discharge of good governance for an optimal development across all sectors of the economy. Ours is a promise-keeping administration.
"We are committed to even development of all parts of Ogun State. And, as I have said before, we will not develop one part of the State at the expense of another.​
Let me reassure, all the people of Ogun State that our Administration remains unwavering in our commitment to the fulfillment of our "I.S.E.Y.A. Programme" as enshrined in our "Building our Future Together" Agenda. All we request from you is your continued support, cooperation, patience and prayers as we continue to formulate policies and implement programmes towards the development of Ogun State and the creation of individual prosperity for the people. Together, we will build the Ogun State of our collective dreams.
"2023 is another election year as we are all seeking to consolidate our democratic dispensation. No doubt, the politics and politicking towards the next general elections have already begun. We all need to shun the politics of rancor and acrimony. We should rather consider efficiency, pedigree and antecedents of the candidate and credibility as our hallmarks of choosing candidates in the 2023 general elections", Abiodun submitted.
ATIKU ACTIVATES MULTILEVEL CONNECTIONS ACROSS NIGERIA AS CAMPAIGN COMMENCES.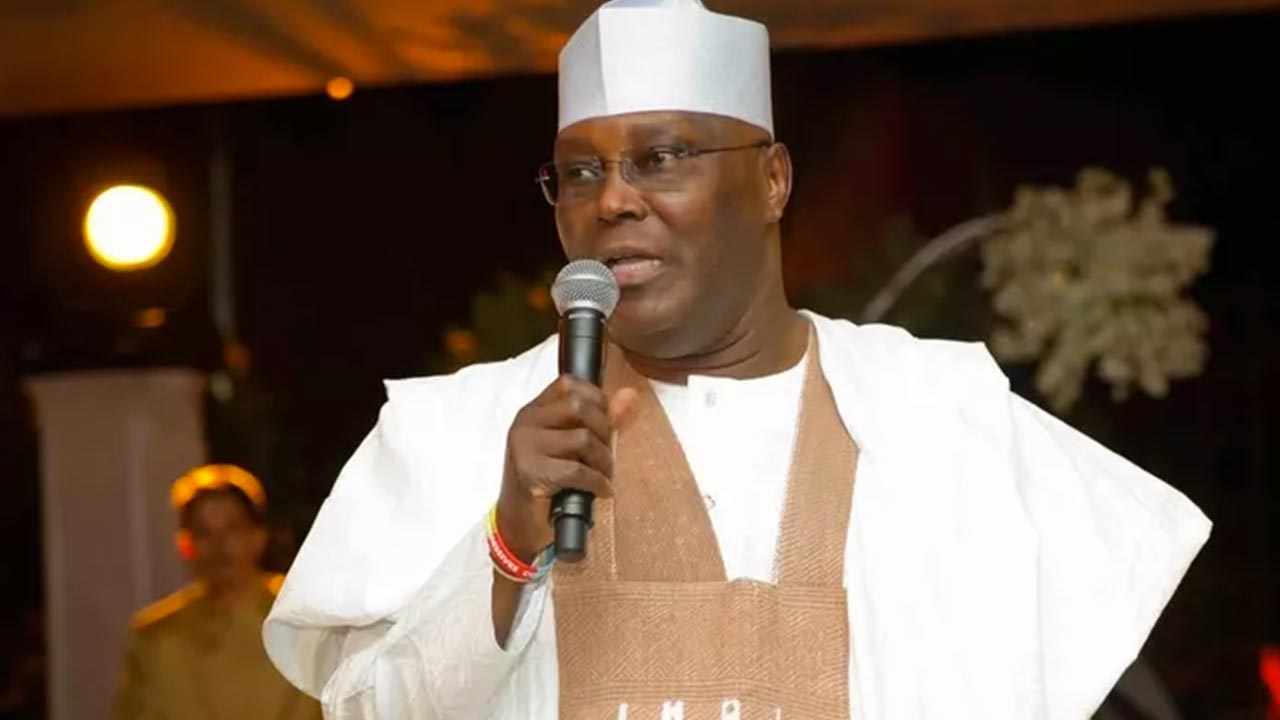 ATIKU ACTIVATES MULTILEVEL CONNECTIONS ACROSS NIGERIA AS CAMPAIGN COMMENCES
In an emphatic affirmation of readiness to lead, His Excellency Atiku Abubakar is set to activate his long standing connections across Nigeria, as the Presidential campaign of the People's Democratic Party ( PDP) takes off in earnest. Atiku, as the postal boy of the PDP will be adding value to the Party's electoral chances through old and current political acquaintances and alliances built over 3 decades of political engagement.
Ahead of the campaign activation, Atiku has put together his governance blueprint, which is not only documented for others but internalised in him. Little wonder that he rolls them out at every moment he needs to talk about them. Atiku might not have become President, but even his detractors can not take from him his organisational ability and preparedness anytime he makes a shot at the Presidency. It is perhaps because of this self-leadership that Atiku sometimes turn out as a prophet, because he runs diagnostic sessions on national issues, obtains solutions and makes appropriate prescriptions everytime. To be sure, the solution he prescribed for refineries is what has turned out to be the answer in the end.
A very focused leader, Atiku will be operating along with the Campaign Council, supported by competent and experienced political figures that he has appointed to play various roles in the campaign. These high profile figures are not only political assets, they are reputable Nigerians across diverse geographical, social, cultural and economic colourations.
Atiku is a detribalised Nigerian. He operates with a great sense of inclusion and Integration. During his tenure as the Vice President of the Federal Republic of Nigeria his office was populated by supporting personnel that constituted a mini-Nigeria, from the South and the North and from the East and the West. Therefore, those who see him as another 'Northerner' miss the point. While he has never denied his ancestry, he has always conducted himself as a Nigerian. He is at home with all ethnic groups, the high and the low, the rich and the poor, Christians and Muslims, the political and the apolitical old and young, as well as men and women.
During the campaign, Atiku will be going round in his usual calm and patient nature, radiating a great deal of charm offense draped in political artistry . A man of great self-restraint, he sometimes appear inscrutable, making his opponents wonder what next political step he could take. Atiku is a consumate listener; a skill required for eliciting expectations and feedbacks during the usually intense and rigorous campaign movements.
A man of urbane and savvy constitution, Atiku will be connecting with various demographics during his movements. Right from the days of his Vice Presidency Atiku has always been media savvy. He is active in the social media, and he occupies good prominence in the traditional media. The exchanges in these media have prepared him for engagement with the youths, women and men, who as ordinary Nigerians are thirsty for a succor from years of economic stagnation and deprivation.
For those who are despondent, arising from the economic and social tension prevailing at the moment, Atiku offers hope for a business and socially inclined economic agenda, particularly for the Micro, Small and Medium Scale Entreprises. He will also be articulating business support Strategies for high scale industrialists, being a tested and successful business mogul. He will address the issues of Agriculture, Agro processing and food security. Again, this is a sector in which Atiku has made a remarkable impact. The major advantage Atiku has going into this election is his capacity to know what to do to turn the economy around, having been a good player in the formulation of economic policies that resulted in the economic prosperity of the Obasanjo era.
On the political scale, Atiku will speak directly and unpretentiously to the issue of restructuring, devolution of power and resource management. Being a broad minded leader and an advocate of federalism, Atiku will unfold his road map to unbuddling government at the centre and promoting the interest of the federating units. One critical area that Atiku will speak about is security. Again, this is where States may assume increasing responsibilities away from the bureaucratic control of the National security architecture.
As Atiku moves around Nigeria over the next three to four months, he will be going round as a man who is at home with the people, a man with the presence of mind to analyse and appreciate issues, a man to call forth latent political, social and economic structures, and a man to re-assure Nigerians that their best years are in the future.
With contacts across the entire Nigeria landscape, if Atiku was a Banking Institution, he would be described as having branches all over the Federation. He's a human institution. This has truly earned him the sobriquet; The Unifier. The campaign period is indeed a period of consolidation and harvesting of good political fortune, to pave way for electoral success for His Excellency Atiku Abubakar.
Atise O' Compatriots, Nigeria call, let us all obey. Nigeria needs Atiku and is calling for him. Happy Independence to our country and may God deliver us from the shackles of ignorance, poverty of the mind and outrageous ineptitude. With Atiku and Okowa we shall overcome.
Senator Dino Melaye
Spokesperson PDP Presidential Campaign Management Committee.
Yobe APC to appeal against Machina's court victory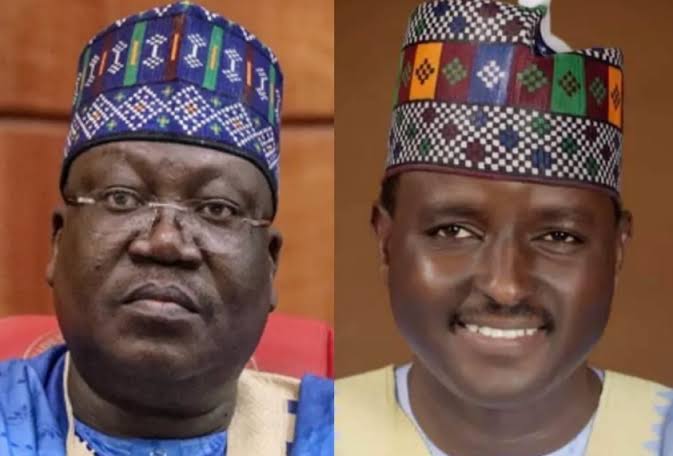 Yobe APC to appeal against Machina's court victory
The Yobe State chapter of the All Progressives Congress (APC) has said it will appeal the court verdict affirming Bashir Machina as the party's candidate for Yobe north senatorial district.
The decision comes a day after Ahmad Lawan, senate president accepted the court verdict, noting that he would not go on appeal.
Recall that on Wednesday, a federal high court in Damaturu, Yobe State capital, directed the Independent National Electoral Commission (INEC) to recognize Machina as the APC candidate for the senatorial district.
Machina had approached the court seeking an order to compel the Independent National Electoral Commission (INEC) to publish his name as the winner of the May 28 APC senatorial primary election for Yobe North.
Justice Fadima Murtala Aminu ordered the APC to forward the name of Machina to INEC as the authentic winner of the primary election.
The judge dismissed the primary election where the Senate President emerged as the senatorial candidate as "phantom."
Lawan who had participated in the presidential primary of the APC and lost to Tinubu, went for the ticket of his senatorial district, a move which created controversy between him and Machina who asserted that he duely participated in the primaries and won the ticket.
More subsequently…