SuperTV Excites Abeokuta Towns with Consumer Activation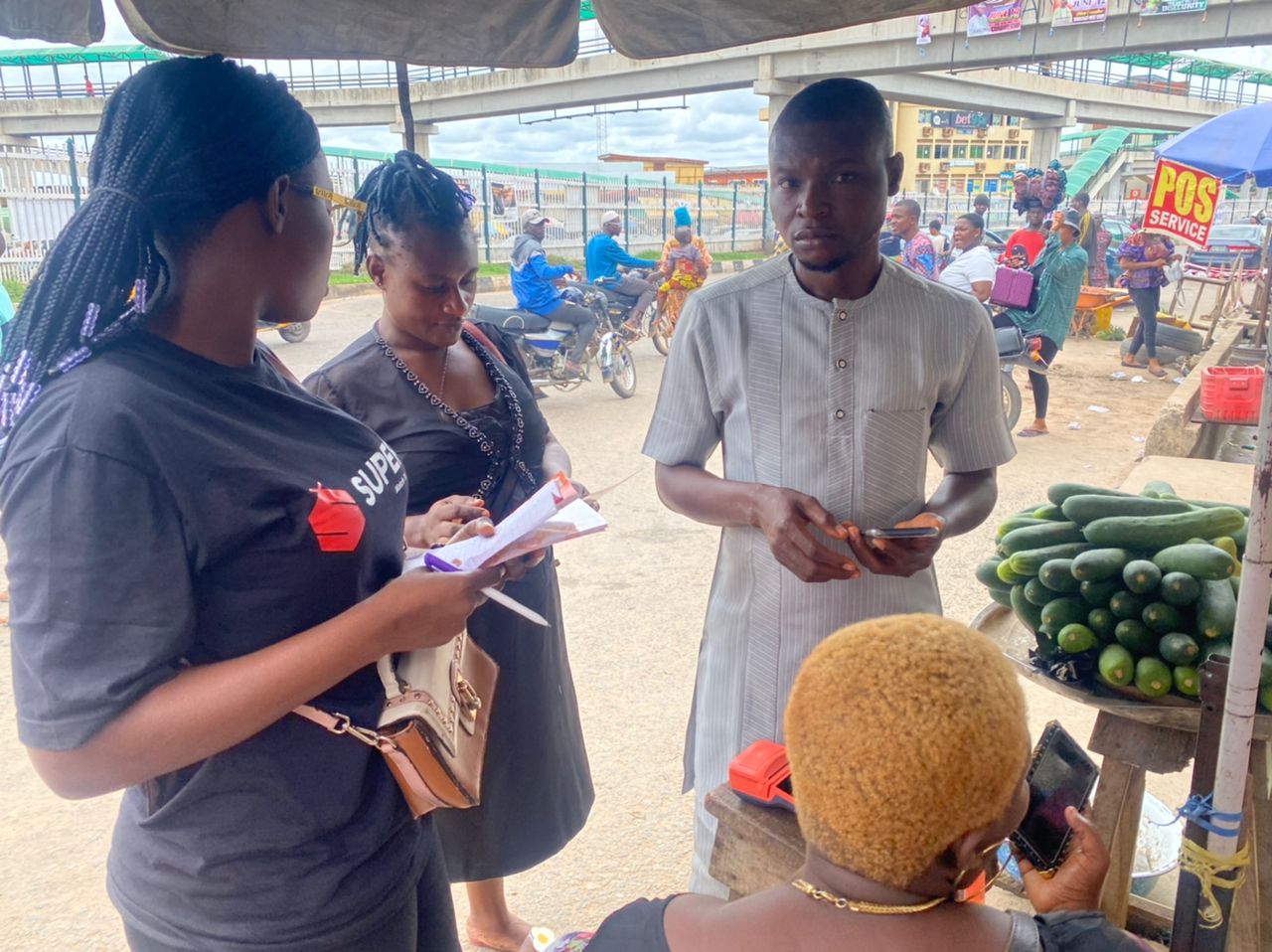 SuperTV Excites Abeokuta Towns with Consumer Activation
By Olorunfemi Adejuyigbe
SuperTV continued its consumer activation across the major towns in Abeokuta. This is to ensure the company rewards enough of their loyal and prospective consumers in all major parts of Abeokuta city. To achieve that goal SuperTV visited major places such as Lafenwa market, Oke-Ilewo, Panseke, Omida, and Sapon. Other places include: Kemta housing estate, Lantoro hospital road, and Ijaiye to share the SuperTV experience.
It was electric, it was fun, everywhere the train stopped to share the SuperTV entertainment world; as consumer had the opportunity to download free SuperTV Apps and subscribe to watch SuperTV movies free. Residents enjoyed the frill and trills of SuperTV entertainment as residents and participants joined the team in dance, competitions, and fun. "Today, SuperTV brought joy to my life, and the lives of other residents in Abeokuta," said Oluwa Tobilola. "For a long time, we have not experienced this kind of fun in Lafenwa market. SuperTV made us happy by giving us the chance to download, subscribe and watch their movies with free airtime. That is really nice."
One thing that made so many people happy was that they could watch a movie with a mere 200-naira airtime which is even like the cost of bottle of Coke. That to Gerrard Christian, a trader, is a new experience. "I thought you could only watch a movie with data. Now, just now, I downloaded SuperTV App, subscribed to a bouquet, and I am already watching a movie on my phone. This is wonderful!
As the Abeokuta residents are savouring the joy of downloading and subscribing to watch SuperTV movies with airtime instead of data, the SuperTV train is preparing for Ibadan, the next destination. Surely, the Ibadan people having heard of the SuperTV story in Abeokuta are gearing up to participate in the blooming SuperTV entertainment world.
The SuperTV nationwide campaign is aimed at appreciating Nigerians for their support since the inception of the company. It is also designed to reward consumers for their patronage of the incredible SuperTV packages; and to give prospective customers an opportunity to subscribe to the exciting and entertaining SuperTV programmes. The market activation will encourage new consumers to download the SuperTV App and subscribe to the zero data platform.
SuperTV offers Nigerians a hard-to-beat value-add propositions – Affordability & Convenience. Given the prevailing economic challenges in the country, SuperTV offers affordable subscription packages that allows subscribers several options to choose from depending on their purchasing power, and they can choose daily, weekly or monthly subscriptions; this makes SuperTV an inclusive brand that is offering great entertainment to everyone. This access to affordable entertainment through SuperTV's unique streaming technology allows subscribers to watch Live TV and various movies and series on the go without using their data, ensuring a Zero data streaming.
High cost of data remains a huge impediment to the growth of streaming business and SuperTV's unique offering of zero data for streaming has adequately addressed the high data concerns that Nigerians have faced over time. "From Day One, SuperTV emerged with a powerful hard-to-beat market entry strategy, based on a "ZERO DATA" proposition; and partners with Nigeria's largest telecom Network, MTN – to ensure access to her products and services everywhere you go, with the MTN wide network coverage. With SuperTV, subscribers enjoy great entertainment on a zero data platform, once subscription has been made with available airtime. Various bouquets are available on SuperTV – VOD bouquets – Premium Plan, Basic Plan, Live TV, and Kiddies bouquets.
The SuperTV product and service offerings are powerful, and they meet the entertainment need of the consumers who are constantly yawning for programmes that give them maximum entertainment satisfaction. With SuperTV content, packaged in wholesome and exciting bouquets, all a consumer needs is an experience into the incredible world of SuperTV Entertainment. "According to the Acting CEO, SuperTV, Mrs. Ijeoma Onah, "We are engaging in this market activation to bring to the consciousness of Nigerians the offers available to them on SuperTV. We want to give every Nigerian the opportunity to test and enjoy our packages specially designed for the Nigerian and African entertainment, with our local and international movies and shows".
To subscribe to the SuperTV bouquets using a short code is easy:
To subscribe to the Try-Out Bouquet which enables you to try out everything on the platform for a one-day validity, text STD to 33150. This will only cost N200-naira airtime. If you are lucky to be at the experiential activation, you will get to enjoy a free airtime to enable you subscribe.
Other bouquets available are the Premium plan, Basic plan and Live TV with validity that covers Daily, Weekly, and Monthly subscriptions. There are many more bouquets to match every segment of the society including Kiddies Zone with fantastic Daily, Weekly, and Monthly offerings. Reports indicate that kids are loving it big with SuperTV entertainment. They applaud the varieties offered in their bouquet. To learn more about the various bouquets and subscriptions visit www.supertv.ng
Mrs. Onah further says that "Nigerians are in for a good time, as this campaign kickstarts from Abeokuta, the Ogun state capital, on Thursday, June 16. Thereafter, we move to Ibadan and then to Lagos, before proceeding to the East and the Northern parts of the country." She reiterates that consumers will benefit from downloading the SuperTV App and subscribing to win various gifts and rewards from the company. "For us," she said, "it is one way to thank Nigerians for their loyalty, and also to respond to their needs and demands to enhance our market penetration into all the nooks and crannies of Nigeria. To accomplish this goal, we will also use this campaign to recruit more SuperTV sales agents to represent us in different parts of Nigeria."
BREAKING! Gunmen Attack Kogi Governor, Yahaya Bello, Several Injured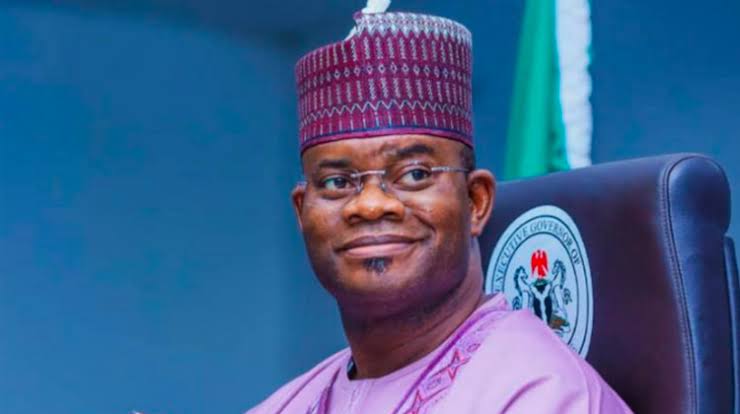 BREAKING! Gunmen Attack Kogi Governor, Yahaya Bello, Several Injured
Sahara Weekly Reports That Governor Yahaya Bello of Kogi State escaped death by whiskers when his convoy was blocked and attacked by people believed to be supporters of Alh. Muritala Yakubu Ajaka at about 12.30 hours on Saturday.
The attack took place near the Naval Base, a few kilometres from Lokoja town.
It was reported that the convoy of Muritala Yakubu Ajaka, having sighted that of the Governor, reportedly blocked the road while some of his armed thugs started shooting sporadically at the Governor's convoy.
A Tundra branded with the logo of the SDP and with SDP flags also blocked the Governor's vehicle and occupants of the SDP-branded Tundra were armed with rifles and short guns.
Confirming the incident, the state Commissioner for Information and Communication, Kingsley Fanwo, said there is no cause for panic as the Governor is in high spirits.
"Some security aides and other aides attached to the Governor sustained some degrees of injuries and have been rushed to medical facilities for medical attention.
We urge the people of Kogi State to remain calm as security agents are in full control to ensure the arrest of the hoodlums behind the attack.
"The State Government will ensure that law and order are maintained as the attackers will be brought to justice," he said.
Governor Bello warned that no APC member should involve in any reprisal attack as insecurity from any quarter will be met with stiff penalties
Engr. Dr Funmi Ayinke Celebrates 40th  Birthday With Close Associates, Releases Chocolate Video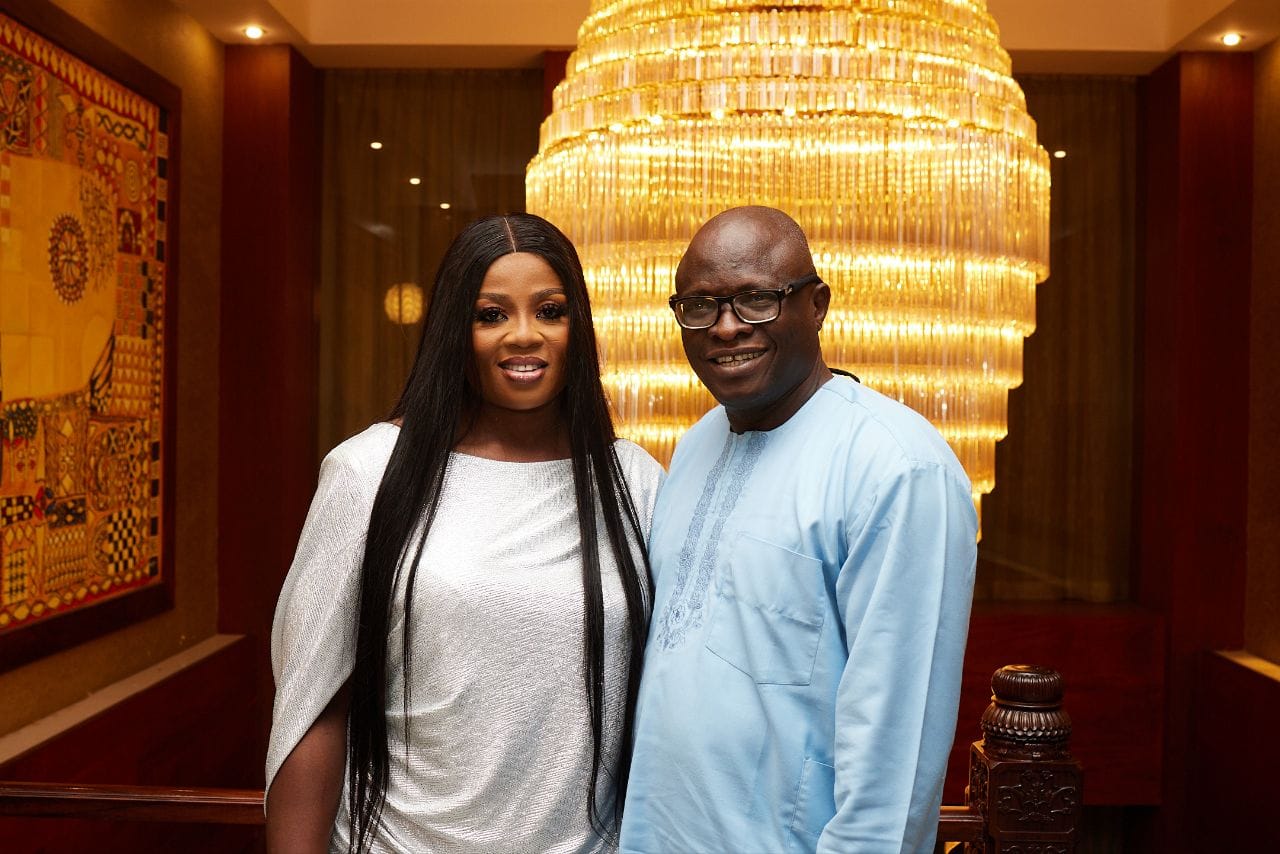 Foremost Nigerian engineer and musician, Dr. Funmi Ayinke Waheed-Adekojo has celebrated her 40th birthday in a classy manner with close associates in Lekki, Lagos state.
Similarly, she released the much-anticipated video for her hit single, Chocolate.
The event which took place on Saturday, 27th of May, 2023 had important personalities and celebrities who are friends of Funmi Ayinke. The likes of Gbenga Adeyinka The 1st, Kunle Afod, Fiokee, Professor Oluwatoyin Ogundipe, a member of the national assembly, Honourable Phillips, APPON members, Members of the Nigerian Society of Engineers, to mention but a few honoured the Engineer cum musician with their presence.
Funmi Ayinke, who had gotten a huge surprise earlier in the day and two car gifts last month to celebrate her birthday was astonished at the calibre of personalities present at her birthday celebration and the amazing things they had to say about her.
For the former VC of the University of Lagos, Funmi Ayinke was a huge part of his success during his tenure. He revealed that the musician, who is more like a daughter to him, helped him in different ways including saving him from committing a grave error.
''I want to return all Glory to almighty God. When I think about my success as Vice Chancellor, I can't talk about my success without the contribution of Funmi Ayinke. I would have committed an error if not for her intervention. I would have gone into a trap if not because I consulted with her and she warned me about the problems ahead.''
''Some of our funds were locked somewhere, she asked me not to worry and she told me what to do to get it. We put everything together and today we have a testimony ''
''Thirdly, the confidence she brings into whatever she's doing and professionalism. She says it the way it is. I want to thank God for her life, husband and children''
Honourable Phillips, who was just elected into the national assembly, extolled the positive contribution of Dr Funmi Ayinke to his victory at the last election. He spoke about the encouragement she gave him during the election and how she made some of his constituents vote for him.
''I am glad to be here tonight to celebrate Dr Funmi Ayinke. During my election, she was helpful. She encouraged me through some of her philanthropic gestures, she made some of my people vote for me. If we call her three-faced or four-faced, we will be wrong, I would like to call her many faces. She's multiple personalities in one person. As busy as politicians are during this period, I deem it fit to be here. We will be inviting her to the National Assembly so that Nigerians will learn from her''
The members of APPON who came from Abuja described the celebration as a professional and great woman. They expressed surprise at how easily she combines her thriving music career and profession without both clashing. They also announced that she has been nominated as the matron of the association and will be properly confirmed at an event later in the year.
''She's been a professional, a great woman. If you go to the music industry she's there, due process and professionalism in public procurement she's there. She's done so much for the profession. I bring greetings from all our platforms to celebrate with her. I pray God keeps you and blesses you. I want to announce that she has been approved as the matron of APPON, she will be confined properly at the event.''
Similarly, the national chairman of the national institute of mechanical engineers described Dr Funmi Ayinke as a fantastic and dynamic woman who has done so much for the profession. She noted that women are few in the mechanical engineering field but Funmi Ayinke is one of the best in the industry.
''She's one fantastic lady, dynamic, beautiful, hard-working and someone dynamic in nature. We are limited as ladies in mechanical engineering but she's one of the best we have. I was called from Ghana about giving her an award, I told them she deserves it. She's indeed a change agent God has brought into the industry.''
Furthermore, Professor Waheed Adekojo, husband to Funmi Ayinke, showered her with praises for all she has been through over the years. The highlight of his testimony about his wife was the fact that she is a prayer warrior who believes so much in God and has taught him to always run to God whenever there are issues.
''If I want to talk about my wife it will take a lot of time. She's someone who so much loves God, believes in God and prays to God and that's why whenever there's a disappointment, she's always run to GOD.''
''She has taught me to become prayerful and believe that with God there's nothing one can't achieve. This motivates her to impact people. She doesn't want to see people in pain, She doesn't want people to be in need. She's ready to spend the little she has for people.''
''She doesn't want failure, she moves sometimes at night to sort out problems for people. She's too hardworking and I am not surprised at her success. She believes in quality, if you have quality things it will last. She wants the country to work, she doesn't think about herself alone. I am not surprised God is doing all these for her.''
''She doesn't joke with her children, she has taught them to be prayerful. Above all, I love her so much''
In her reactions, Engr. Dr Funmi Ayinke appreciated everyone present at the party while speaking about how little she started and how God has tremendously blessed the work of her hands.
She revealed that her major motivation for success was the sacrifices of her mother while she was growing up. She noted that her mother took so many loans to sort some of her bills and this made her motivated for success.
''I want to thank everyone here tonight. People who know me when I was much younger know the journey was not easy. To every girl child, we all celebrate success but truly there's a process to success. I thank my mother and sincerely speaking, each time I see my mother make sacrifices for me back then, I am determined to slap poverty. I pledged to make it and I want to tell every Nigerian girl that they can be successful without losing integrity. What kept me going is believing in God. He is the one that can take you without giving up on you.''
Funmi Ayinke stated that she once sold Kerosene at a time to add value to society and through this initiative, she empowered many widows in the city of Ibadan.
''I believe in a person of value, I pursued value and didn't care about money. I was selling kerosene as a nursing mother, I repaired pumps for filling stations, and each time I go to my office, people call me 'Iya Ayo onikerorsene'. I made so many kerosene sellers in Ibadan and that is why whenever I cough in Ibadan, people rise for me.''
Continuing, Funmi Ayinke encouraged women in society and campaigned against looking down on the 'girl child' because women are agents of change in every society.
''I notice in life that when you are a goal-getter, the enemy targets you. While I was coming up, I faced so many hurdles. I once received a 36-page petition against me but God saw me through''
''When you look down on one woman, you kill a society. I want to tell everyone to pick a girl child, don't give up on them. My kids and I embark on fasting and prayers sometimes. I am a product of God's grace and what I am today has taken care of thousands of women. ''
With Governor Agbu Kefas, The Set Time For Taraba State Is Now! By Oluwatosin Alex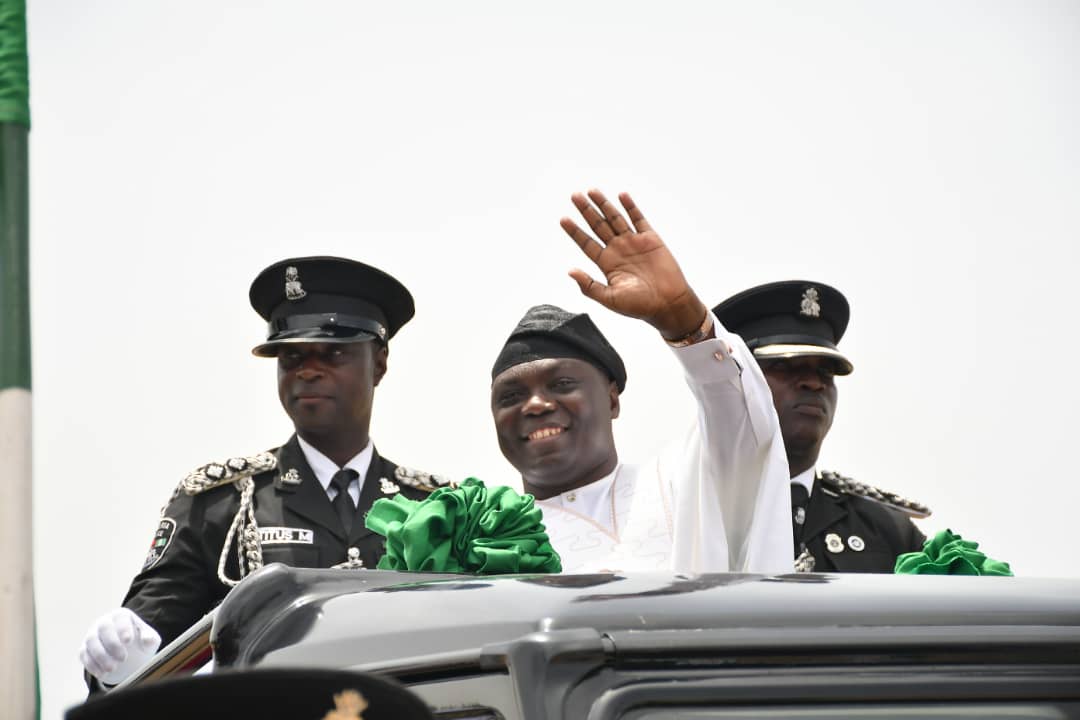 By Oluwatosin Alex
I have written several articles regarding Dr. Agbu Kefas since he won the keenly contested March 18 governorship election in Taraba state. In all these articles, I addressed him as the Governor-elect of Taraba state but now, the title has to change following the smooth inauguration ceremony that was held yesterday Monday, 29th of May, 2023.
Therefore, I would love to first congratulate Dr. Agbu Kefas on his successful inauguration as the duly elected Governor of Taraba state. This has further confirmed that indeed, He was voted for by the good people of Taraba who want rapid change in the affairs of the state. It's indeed a dream come true not for Governor Agbu Kefas but for the people of Taraba state. Once again, accept my congratulations.
Speaking about the inauguration, the venue of the ceremony, Jolly Nyame Stadium again mirrored the organic love and support the people of Taraba state have for him. The stadium was filled to the brim with shouts of joy as Governor Agbu Kefas took the oath of office and gave his inauguration speech.
For some of the attendees, it wasn't just an ordinary swearing-in ceremony but a significant event that marks the end of perilous times and the beginning of a new dawn. The event didn't just have supporters of Governor Agbu Kefas and PDP Chieftains alone, many members of opposition parties, former governors, elder statesmen, senior citizens, youths, and women representatives, among a host of many others, were in attendance. It wasn't a one-man's show but an event for the true lovers of Taraba state.
Many who are conversant with Governor Agbu Kefas can testify that he indeed has a great mind, a Midas touch, and extraordinary skills in turning situations around positively. It was only normal for true lovers of Taraba state to storm the inauguration ceremony in the interest of the state.
Governor Agbu Kefas during the inauguration melted the hearts of many when he gave his mind-blowing speech which reiterated his plans for the people of Taraba state and called for support from everyone while acknowledging that the job of governance isn't a one-man show thing but a collective effort in the interest of Taraba state.
His inauguration speech was not just a ceremonial speech but a statement of hope for the people of Taraba state. Governor Agbu Kefas is loved but was loved more after delivering the masterpiece of a speech at the inauguration ceremony.
Among his promises, He promised to prioritize security, women and youths empowerment, enablement of the disabled, and create an environment where everyone will prosper. Governor Agbu Kefas has never for once deviated from his campaign promises for the people of Taraba state.
Apart from his promises, He made his first appointments yesterday to hit the ground running as promised. It has also been confirmed that within 60 days in office, other appointments will be done for the sake of progress.
Governor Agbu Kefas' mantra since his campaign days has been 'Moving Forward' and undoubtedly, the set time for Taraba state to move forward is NOW.