SuperTV Market Activation Train Storms Lagos Amidst Cheers from Lagosians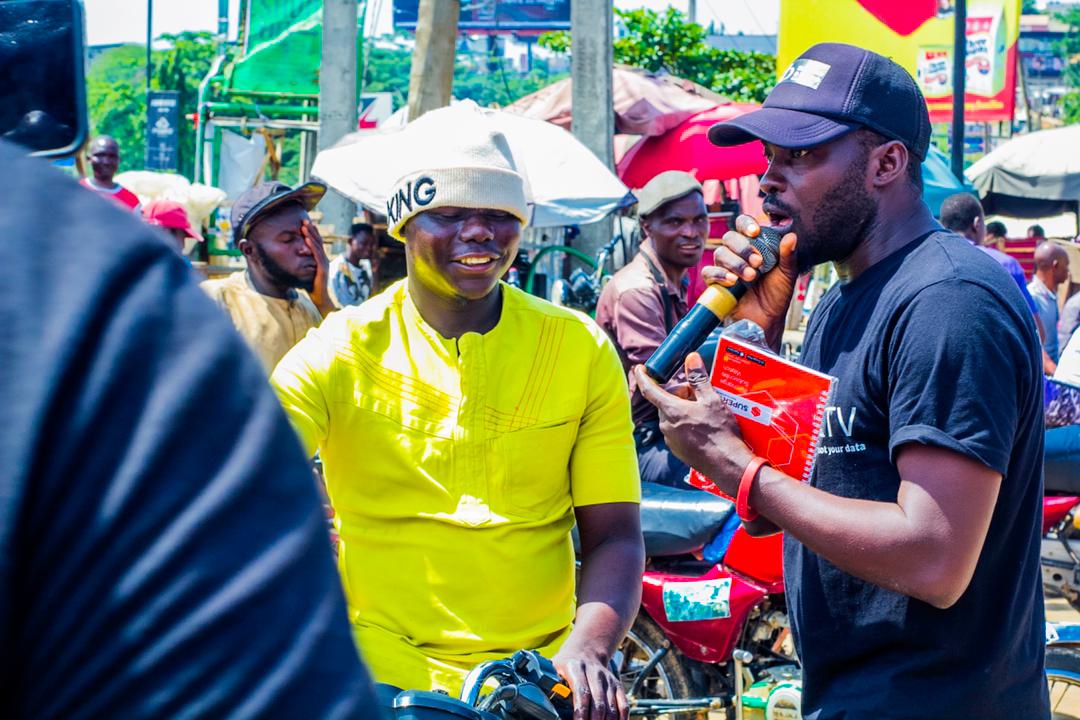 SuperTV Market Activation Train Storms Lagos Amidst Cheers from Lagosians
By Olorunfemi Adejuyigbe
From Abeokuta, through Ibadan, and now to Lagos, SuperTV market activation continues to gather momentum as it stirs consumers and customers to download and subscribe to SuperTV Zero Data App – to enable them stream and enjoy the best of movies for leisure and entertainment.
In Lagos, the SuperTV activation team was gleefully received with cheers, as people milled around the activation site at Ikpodo market, Ikeja, from where they combed the Computer Village, and Awolowo Way and its environs. The moment was exciting with music and open dance from the gyrating foot-works of the professional dancers, to the accompanying rhythmic competition by the subscribers, the public and passersby. The fact that subscribers and prospects can watch movies on their smart phones, mobile devises and laptops without data, but airtime, brought relief to subscribers who were very concerned about the usage of data.
Bukola Oloruntobi, female subscriber, who works in a Pharmacy Store, applauded the SuperTV offerings. "I like the SuperTV offerings. The convenient and flexible payment system using airtime instead of data is heart-warming. You know how it these day with data. Ahhhh! Data is really scarce and expensive. So, to have an opportunity to watch movies with airtime, even with as little as 200-naira, is a big relief and an opportunity to enjoy myself more – when I want to relax."
Whereas Bukola is excited about the flexible payment and convenience, Hope Egwu, a Food Vendor at Ikpodo lauded SuperTV for offering a product that is more assuring than others. "For me, is it not better to pay for SuperTV offering that you know you have the flexibility to choose the programmes you want, based on how much airtime you can afford, instead of subscribing to packages that determine how much data to buy and you don't really have time to enjoy? I think I feel more comfortable with the SuperTV offerings, especially because, I have some control over what I pay, how much I pay, and what I watch. I have already subscribed, and I am enjoying a movie right now on my phone," he said.
Another excited prospect, Richard Olatunde, an IT Consultant, feels "It's an interesting innovation to watch TV without feeding on one's data, but to use airtime on a scalable mode. I'm eager to experience more of SuperTV." Festus Oladokun, a student says it's very good that he can watch movies, and other entertainment categories on SuperTV with his friends without having to worry about data that is meant for assignments and other serious business. "So, telecom services can come to this level considering the huge amount involved in accessing things on your phone many years back?" That was the reaction from Seyifunmi Jenyo, a Microfinance Banker. "Anyway, I hope to get to know more about SuperTV offerings. Mr. Odusami Adedayo Ademola, a civil servant said he couldn't resist the electrifying moment but had to cross over the street to ask what SuperTV was offering. He couldn't hide his interest by demanding instant downward of SuperTV App on his smartphone.
Currently, SuperTV is on a nationwide market campaign across Nigeria. The cities involved include: Abeokuta, Ibadan, Lagos, Benin, Onisha and Enugu. Other locations are Aba, Port Harcourt, Uyo, Abuja, Kano and Kaduna. Abeokuta and Ibadan are already done. SuperTV is in Lagos now. The SuperTV market activation is aimed at appreciating Nigerians for their support since the inception of the company. It is also designed to reward customers for their patronage of the incredible SuperTV edutainment packages; and also, to give prospective consumers an opportunity to subscribe to the exciting and imaginative SuperTV programmes. The market activation will encourage the new consumers to download the SuperTV App and subscribe for the zero data platform using the free airtime to be made available at the various locations where the activations will take place.
Even as subscribers and the public thumb up for SuperTV propositions, the Acting CEO, Ijeoma Onah says that, "From Day One, SuperTV emerged with a powerful hard-to-beat market entry strategy, based on a "ZERO DATA" offering; and partners with Nigeria's largest telecom Network, MTN – to ensure access to her products and services everywhere you go, with the MTN network coverage. With SuperTV, subscribers do not incur internet data charges to stream after subscription. The user gets to enjoy either Live TV, Video on Demand or both at absolutely no additional cost after subscribing successfully," said Onah.
To subscribe to the SuperTV bouquets using MTN short code is easy:
There is the Try-Out Bouquet which you can access daily by Texting STD to 33150. This will only cost you 200-naira airtime. But, do not worry; at the activation location SuperTV provides that 200-naira airtime free to enable you sample the latest offerings in the bouquet.
There is also the Basic Bouquet which are in three categories of Basic Daily, Basic Weekly, and Basic Monthly. In this category you can access the basic monthly by texting BSM to 333150 at an affordable airtime of 4,200 naira. There are many more bouquets to match every segment of the society including Kiddies Zone with fantastic Daily, Weekly, and Monthly offerings. Reports indicate that kids are loving it big with SuperTV entertainment. They applaud the varieties offered in their bouquet.
Uyo Bishop Rejects Ben Ayade's N25 Million Gift, Tells Him To Use It To Pay Salaries
Uyo Bishop Rejects Ben Ayade's N25 Million Gift, Tells Him To Use It To Pay Salaries
It was a mild drama of sort as the Metropolitan Bishop of Uyo Diocese, Bishop John Ebebe Ayah, sublty rejected Governor Ben Ayade's undisclosed largesse to him during the Mass for Justice Emmanuel Agim Akomaye's elevation to the Supreme Court.
The Obudu-Obanliku Elites Forum, had organised a Thanksgiving Mass and grand civic reception in of honour Justice Agim, who hails from Obanliku, on his elevation to the Supreme Court at St. Patrick Catholic Church Ikot Ansa, Calabar at the weekend.
The Holy Mass, officiated by Bishop Ayah, also from Obanliku, coincided with the unveiling of the this year's harvest theme, "Harvest of Divine Intervention."
However, a mild drama ensued when Ayade was later invited to make a donation to support the harvest and he gaveTwenty-five million naira on behalf of the state government, his family and the judiciary arm of the government.
After the donation, the Governor turned to the direction of the presiding Bishop and said: "For our pride, the pride of Cross River North, the son of the soil, Bishop John Ayah, I will whisper my package to him later."
Without waiting much time and characteristics of Catholic Bishop speaking truth to power, Bishop Ayah in response to the donation rose up, collected the microphone and said: "I want to talk. The governor is my brother. We are both from Cross River North. I want to appreciate the governor and tell him to package whatever he has for me, add to it and use it to pay the salaries of the workers".
Bishop Ayah's reaction was greeted with loud ovation and shouts of "correct Bishop God Bless you" by the congregation.
And in defence of his earlier statement, Ayade collected the microphone immediately and said: "The salaries of the workers are already ready. Let me say this government has been faithful in paying salaries for seven years upward. The people will appreciate Ben Ayade when he leaves office."
Dignatories present at the thanksgiving Mass include the Chief Justice of Nigeria, Hon. Justice Olukayode Ariwoola, the Chief Justice of Cross River State, Hon Justice Akon Ikpeme, and his counterparts from Plateau and Sokoto states, few Justices of the Supreme Court of Nigeria, the Attorney General and Commissioner for Justice, Cross River state, the Accountant General Cross River state, the VC of University of Calabar, Prof Florence Banku Obi, the former Vice Chancellor of University of Calabar, APC and PDP chairmen, Alphonsus Ogar Eba and Venatius Ikem respectively, and the APC governorship candidate, Sen Prince Bassey Otu.
Focus More on Governance, Less on Succession Politics, Publisher Charges Gov Abiodun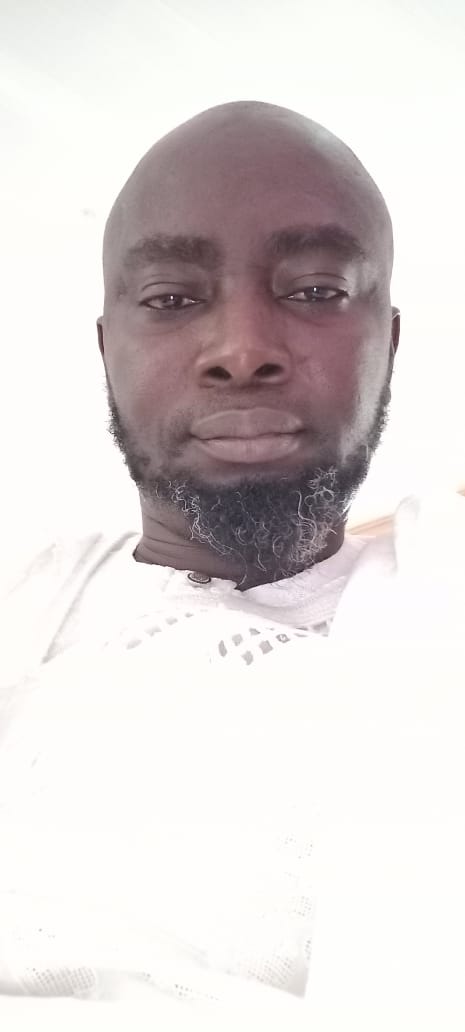 Focus More on Governance, Less on Succession Politics, Publisher Charges Gov Abiodun
A political analyst and Publisher of Gateway Times Nigeria news magazine, Mr Dayo Rufai, has advised the Ogun State governor, Prince Dapo Abiodun to dedicate more time to improving the lives of Ogun people than getting himself enmeshed in face-offs over a second term in office.
Rufai made the appeal in a press statement he personally signed and made available to journalists in Abeokuta, the Ogun State capital.
According to Rufai, the open exchange of diatribes between Abiodun and some political gladiators in the state, if allowed to fester, would be of no value but only distract the governor from fulfilling the electoral promises he made to people of the state.
Rufai noted that in the recent weeks, the state has witnessed heated confrontation between Governor Abiodun and his immediate predecessor, Senator Ibikunle Amosun as well as with the main opposition party in the state, the PDP.
"As the governor's first term winds down, he should by now be evaluating his electoral achievements across the 20 local governments in the state and work on the aspects that have not been touched," Rufai stated, adding that; "this is not the time for exchange of brickbats while the masses continue to bear the brunts. Certainly, there will be time to play politics, but the governor should use this period to channel his energy towards bettering the lots of Ogun electorates."
"From insecurity due to recurring cult-related killings to the deplorable state of roads and rots in public schools, Governor Abiodun still has a lot to contend with.
As witnessed in the recent Osun governorship poll, it is now clear, beyond reasonable doubt, that no governor gets a second term on a gold platter. A word, they say, is enough for the wise," he said.
Rufai affirmed that, though, Abiodun has done well in some sectors in the last three years and more, there are some areas still begging for his attention.
"Sir, please take your pen and paper and analyse the needs of people in each local government in the state and see if you have done enough to stand before the electorate and ask for another term," Rufai submitted.
E-Signed
Dayo Rufai
08055001970
Offa Grammar School Student Commits Suicide For Failing Exam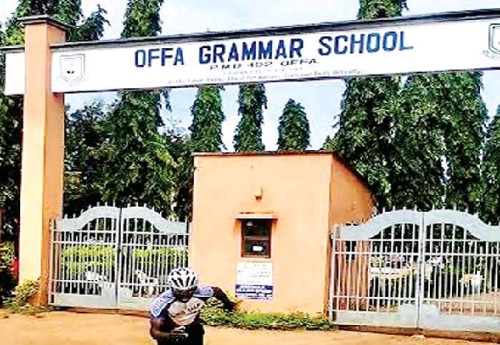 Offa Grammar School Student Commits Suicide For Failing Exam
A 17-year-old student of the Offa Grammar School, in the Offa Local Government Area of Kwara State, Adegoke Adeyemi, has allegedly committed suicide after failing to gain promotion to the next class in his school.
Adegoke, who was found hanging on a tree, reportedly decided to take his life because he would not be moved from Senior Secondary School 1 to SSS 2.
Report has it that the student was ashamed of repeating a class.
The Kwara State Police Public Relations Officer, SP Okasanmi Ajayi, confirmed the incident in a statement on Wednesday.
He said, "The victim, Adegoke Adeyemi, 17, a student of Offa Grammar School, was believed to have hanged himself as a result of his failure to pass his promotion examination from SSS 1 to SSS 2, which necessitated his being asked to repeat the class.
"Information was received by the Divisional Police Officer, Offa, around 3.34pm on August 2, 2022, to the effect that a boy's lifeless body was seen hanging on a tree behind Ariya Garden Hotel, Offa. A team of policemen from the divisional headquarters was swiftly drafted to the scene.
"The corpse of the deceased student was removed from the tree by a team of policemen from the divisional police headquarters, Offa.
"The corpse was taken to the Offa General Hospital for an autopsy, while an investigation has been launched into the matter."
In another development, the police spokesman said the command made a breakthrough in the arrest of a notorious cultist, Monday Ojoagbu, who had been on the wanted list of the police.
He said the suspect and other members of his gang were on a mission to carry out another attack when he was arrested.
Ajayi said while others escaped, Ojoagbu was apprehended by the police at a supermarket where the gang was traced to around 6pm on Tuesday.
"One locally-made pistol and two live cartridges were recovered from the suspect," he added.