The True Story Of My Arrest By EFCC- Abubakar Usman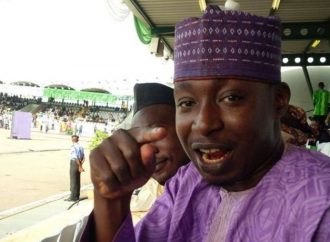 Journalist Abubakar 'Abusidiq' Usman has released what he said is the true story behind his EFCC detention.
Read what he wrote below.
Shortly after the Economic and Financial Crimes Commission (EFCC) released me from detention last week Tuesday, I said I was going to tell the story of my arrest especially against the backdrop of the claim by the anti-graft agency that I was arrested on ''offences bordering on cyber stalking.'' Today, I am keeping to that pledge and stating details of all that transpired from my arrest, detention, eventual release and what lies ahead.
How It All Began
At about 7.30am on Monday, 8th August, 2016 I heard a knock on the door of my residence in Kubwa, Abuja. I was actually still in bed at the time, so my wife had to attend to the door. Moments later, she came to the bedroom to tell me that there are two men at the front door asking to see me. She also stated that she was unsettled by their disposition. As my wife and two children were in the house, I had no other option than to go to the door and see what the men wanted.
Initially, I moved to the Living Room, and attempted to speak to them through the window closest to the door. "Who are you?" and "What can I do for you?" I asked. The men responded saying that they wanted to see the documents for the Toyota Corrolla car that was parked outside my house. They claimed that there were issues with the car. At this point, I noticed that one of the men had crept to the back of the house – seemingly to ensure that I did not escape. This immediately led me to believe that this unwelcome visitation had nothing to do with the car.
Thinking about my next steps, I went back into the room, asked my wife to get the car documents, then I called my next-door neighbour to inform him of the development and the presence of the at-the-time yet-to-be identified men that were in front of my house. I asked him to please come and serve as a witness, as I did not believe their story. Unbeknownst to me, he was already observing the events, as he had noticed the men creeping around the house for quite some time. My neighbour then came out of the house, which made me feel safe enough to do the same.
It was at this point that the men revealed their identities as police officers on the trail of a stolen Toyota Corrolla car. They said a man had claimed ownership of the car, and they wanted to verify his claim. We were in the middle of this discussion when a Toyota Hilux truck with Police numbering and carrying two heavily armed policemen drove into the compound.
When my wife came out of the house with the original car papers, one of the police officers flipped through the pages, stepped aside to place a phone call to a person that he claimed was his 'Oga', then came back into the compound to tell me that the car owner was on his way with his own original documents. We all agreed to wait to verify which of the 'original' documents were in fact 'original'.
A few minutes later, a white Bus with two armed policemen and two men in casual dressing drove into the premises and told the other officers that they could now start their work. While we were still at this, one of my neighbours informed me that there was another armed officer stationed outside the compound. It was also at this point that I got to know that some of the men present were in fact EFCC operatives who had passed the night in a nearby estate – simply to ensure that they kept a close tab on my activities. Another of the men had earlier revealed to me that they had been on my trail describing the car I drove, the clothes that I wore and the places I visited three days preceding my arrest. They actually stalked me for several days prior to my arrest.
At this point, I requested that the men formally identify themselves, and one of them told me that he was an EFCC operative with a search warrant to look around my house. He also added that I was under arrest. A basic perusal of the warrant showed that I was being arrested for 'Offensive Publications' against the EFCC and its staff.
Before I allowed the men to execute the search warrant, I demand that the three operatives that were elected to conduct the search were first searched – in order to ensure that they did not plan any incriminating evidence in my home.
During the search, the men turned my entire house upside down and searched every nook and cranny. All this happened in the presence of the neighbour, whom I had requested to be present. While this search was going on, the armed policemen who accompanied the EFCC operatives positioned themselves at every corner outside my house and within the premises, leaving my neighbours wondering what could have been my offence.
At the end of the search, the operatives confiscated my two phones, my laptop, my mobile internet device (mifi), the complimentary cards in my possession, and other items that were clearly unrelated to the spurious offence that they were charging me with. The operatives then took a record of all the items that they had confiscated, hauled me into the Toyota bus, and took me to the EFCC Headquarters in Wuse 2, Abuja.
My Alleged Offence
When the men first came to knock on my door, they alleged that the Toyota Corrola car which belongs to my wife was a stolen car. This changed to what they called 'offensive publication' as indicated in the search warrant they produced, but when they eventually released a press statement on the same day of my arrest, they said I was being held for 'Cyber Stalking.'
It is important to note that in all these, the EFCC failed to specify who or what I was 'stalking.' They didn't even explain to me the details of the 'cyber stalking' allegation and what the specific crimes were and till this day, nobody has said anything to me in clear terms what my offence is. It was only at the moment they showed me the search warrant that I was able to deduce that my arrest was in regards to some publications that I had made on my blog abusidiqu.com particularly about the head of the anti-graft commission. The search warrant said 'offensive publications against EFCC and its staff, but this is clearly not true. They were Ibrahim Lamorde and Ibrahim Magu who incidentally headed or heads the EFCC.
Since 2015, long before the current chairman, Ibrahim Magu was appointed to head the commission in acting capacity, abusidiqu.com published several articles bordering on alleged corruption and complaints by EFCC staff amongst many others. This information were very much in the public space and was not peculiar to abusidiqu.com alone. The searchlight beamed on Lamorde was also beamed on Magu and according to the persons who authored the publications, they saw the need to inform the public of what was happening under the Magu-led leadership of the commission. Contrary to the erroneous impression they may have tried to create, the publications were never about EFCC as an institution neither were they against the staff of the commission. They were about Lamorde and Magu in their individual capacity as heads of the commission.
What is even of more concern is that the EFCC knows that I did not author these publications. They know and have sufficient proofs of who the authors were. I only provided them the platform as a blogger to enable them air their concerns, the same way I have done to so many others including those who have written positively about Lamorde, Magu and the EFCC. Thankfully, one of the authors has come out boldly to say that she authored the articles.
I have asked times without number why Magu feels he should be a judge in his own case by using the EFCC to want to intimidate and harass people because he heads the commission. What has the EFCC got to do with publications that is about him as an individual? At best, the EFCC's involvement should simply have been to investigate the issues raised by the authors in the articles that I published. If the organization is supposed to be acting on information provided by whistle blowers, is this not a perfect opportunity for the EFCC to investigate Magu, not minding that he is the head the commission? If these publications were to be about a junior staff of EFCC for example, will the commission also be the one to effect arrest on behalf the junior officer? For me, this is just a clear case of using privileged position for the purpose of harassment and intimidation.
My Stay In EFCC Detention
I spent about 36 hours in the custody of the EFCC. The better part of this time was spent during interrogation. They were practically asking me questions they already have answers to. They asked to know if the publications mostly dating back to 2015 were published on abusidiqu.com. They also showed me print outs of the emails which contained the information the authors of the publications sent to me requesting for publishing space. If they already know all this, then what was my arrest for? Perhaps, they wanted something more, reason why they are still keeping all the items they confiscated from my house. As I write this, the EFCC is still holding onto my phones, laptops, internet device and other unrelated documents. They told me clearly that they are going to subject them to forensic analysis which I believe is in breach of my privacy.
What Next
From the above narration, it is clear to me that Magu's EFCC is in clear violation of the law. Aside granting me bail, they refused to say anything else and have continued to keep possession of my properties many of which contains my private information. So I proceeded to the court for the enforcement of my Fundamental Rights which the EFCC is in clear breach of. My lawyers have informed me that the commission has been duly served and we are now awaiting the court to commence the case.
Trade expert tasks Wasiu Ayinde on unity as he becomes Olori Omooba of Ijebuland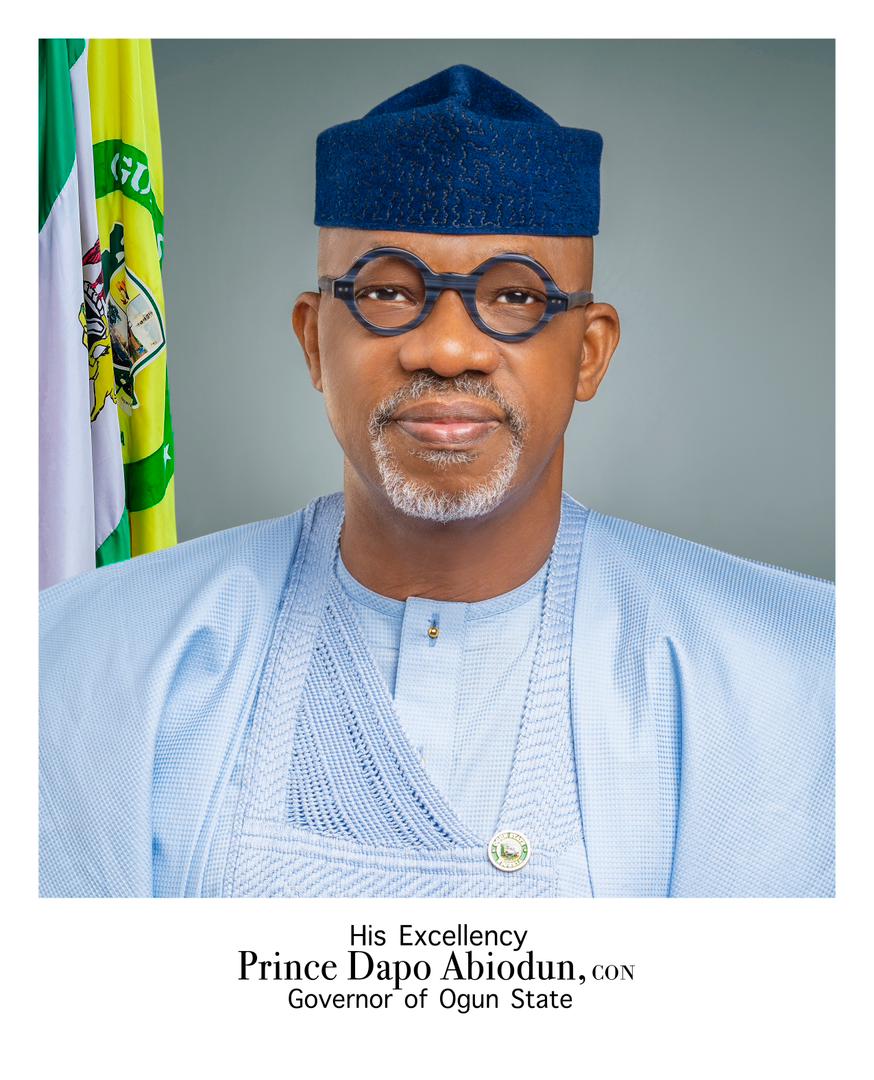 Trade expert tasks Wasiu Ayinde on unity as he becomes Olori Omooba of Ijebuland
An international trade expert based in Poland and founder of Omooba Obaruwa Foundation, Prince Adekunle Ayoola has urged the highly successful Fuji musician, Wasiu Ayinde to take seriously the task of uniting the Yoruba race as he is installed on Tuesday as the Olori Omooba of Ijebuland by the Awujale and Paramount ruler of Ijebuland, Oba Sikiru Kayode Adetona.
Ayoola particularly urged Wasiu Ayinde to help with brokering peace between the feuding two great sons of Ijebuland, former governor of Ogun State, Otunba Gbenga Daniel currently representing Ogun East at the Senate as well as Gov Dapo Abiodun, maintaining that the continued political bickering between the two would add no value to concerted efforts to develop Ijebuland and Ogun State as a whole.
It would be recalled that for some time now there appears to have been a strain between Gov Abiodun and Sen Gbenga Daniel and this had been largely adduced to politics.
Speaking in a statement made available to our Correspondent on Saturday, the international trade expert while congratulating KWAM1 as the Fuji musician is commonly called said "I sincerely salute you for being an achiever and for being given the rare privilege to succeed the doyen of the banking industry and founder of First City Monument Bank (FCMB) Late Otunba Subomi Balogun as the new Olori Omooba of Ijebuland.
"You are no doubt bringing varied experience on board as an highly successful international artiste and Mayegun of Yoruba Land. I therefore plead with you sir to use this new office to rally for unity of Yoruba race beginning from Ijebu land. The obvious bickering between Gov Abiodun and Sen Gbenga Daniel is a drawback for the Ijebuland and southwest, this is an era to place at front burner synergy, cooperation and matter of mutual benefit and nothing else
"I have no doubts in my mind that you are thoroughly prepared to add great value to your newly found role as the new Olori Omooba of Ijebuland and it is on this note that I sincerely wish you a memorable reign in sound health and prosperity", the statement concluded.
Find Any Three Of These Words In The Scripture And Win $100,000 – Reno
Find Any Three Of These Words In The Scripture And Win $100,000 – Reno
In a bold and unusual challenge, Mr Reno Omokri, former aide to President Goodluck Jonathan has offered to pay $100,000 to anyone who can find three specific words or phrases from a list of twenty within the pages of Scripture. The challenge, which has sparked intrigue and debate among religious circles, has ignited a fresh conversation about the importance of personal interpretation and reliance on religious texts over church doctrines.
The challenge, posted by Mr Reno on his verified Instagram page, lists twenty words and phrases that include "Trinity," "Christmas," "Purgatory," "Limbo," "Catholic," "Lent," "Rapture," "Christianity," "Bible," "Pope," "Cardinal," "Rosary," "Veronica," "Reverend Father," "Church Wedding," "Christening," "Three wise men," "Palm Sunday," "Ash Wednesday," and "Good Friday." The premise is simple: find any three of these words or phrases within Scripture and Mr Reno vows to transfer $100,000 into your account on the same day.
This challenge raises questions about the interpretation of religious texts and the place of personal faith in an increasingly organized and doctrinal world. The anonymous challenger encourages people to read the Scriptures from beginning to end, using it as their guide instead of relying on any particular church doctrine. This approach challenges individuals to explore the meaning of their faith on a personal level and emphasizes the importance of a direct connection with sacred texts.
Mohbad's Mother Narrates Ordeals
Mohbad's Mother Narrates Ordeals
Mrs Promise Aloba, the mother of the late Nigerian singer, Ilerioluwa Aloba, popularly known as Mohbad, has disclosed that the deceased was afraid that she would be kidnapped.
She disclosed that the fear of her being kidnapped led to her refusal to reside in the Ikorodu area of Lagos State where Mohbad rented an apartment and wanted to set up a business for her.
Narrating her last moment with Mohbad, Mrs. Aloba disclosed how the deceased and his wife deceived her into staying with them due to the trauma he was going through.
Mohbad died about two weeks ago, and controversy has surrounded his death.
The controversy surrounding Mohbad's death led to the exhumation of his corpse by the relevant authorities.
But, addressing some journalists in the singer's house, Mrs Aloba said: "I don't tell people that I'm Mohbad's mother because he was afraid I will be kidnapped.


"He took me away from Iyana to Ikorodu and promised to set up a business for me. However, I can't stay in Ikorodu again; I asked them to rent out the shop because I'm afraid.
"My child never enjoyed himself; he was always afraid whenever I came to visit; he found it difficult to sleep as he would be breathing heavily. They usually go to the police station to report.


"I spent 10 days in his house without knowing he would die, I just left here on Saturday, not knowing he would die on Monday. He begged me not to leave, but he allowed me when I told him to go to church. He and his wife were deceiving me not to leave. He has not given me my feeding allowance because he never wanted me to leave."