Top 15 Reasons For Canadian Visa Refusal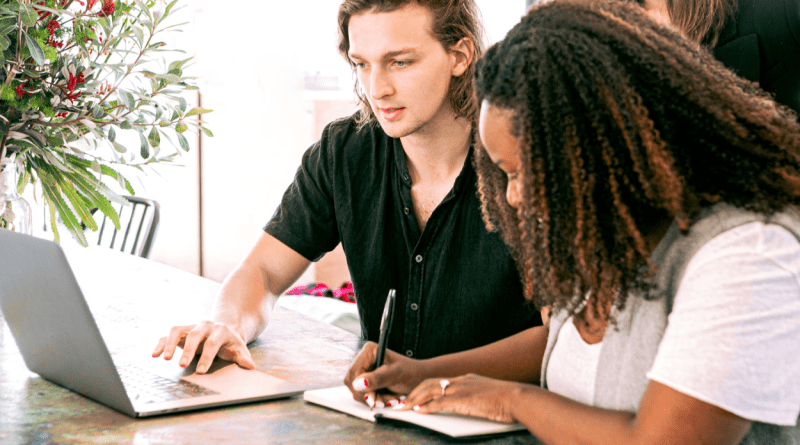 Top 15 Reasons For Canadian Visa Refusal
CANADIAN VISA– Of a truth, visa refusal can be annoying and frustrating. A lot of people planning to relocate to Canada have had several stories of rejection. It is important to distinguish between a refusal and a return: A refusal will come as a result of a failure to prove finances, prove intent, provide supporting documents, and meet health, security, or criminal admissibility standards. A return, on the other hand, may come as a result of missing documents/incorrectly filled out applications, or forgetting to sign your forms. Also, If the program you have applied to is subjected to a quota, you may have your application returned if the quota is reached. However, if your application was returned for missing information, you can simply correct these mistakes and reapply.
It's frustrating to be refused a Canadian Visitor, Study, or Work Visa, especially if you don't know the reasons for refusals.  The Immigration Refugee Citizenship Canada (IRCC) provides a letter explaining why your visa has been rejected; however, often the reasons listed in your letter does not explain clearly why it was refused.
If the recent refusal has ruined your travel, work or Canadian study plans, do not worry, after a visa refusal, there are a few steps you may be able to take to obtain a Canadian visa.
Here are the top 20  reasons for Visa refusals
​There are different reasons why an application for a visa may be rejected based on the unique requirements of each visa type.
Proof of Funds: You need to show you have enough funds for your travel and stay in Canada, the amount varies based on the number of people accompanying you and the length of your stay.
Funds Source: Canadian government checks to see how you accumulated the funds presented. non-consistent deposits into your bank accounts can raise red flags.
Travel History: Depending on your nationality, if a person has not traveled anywhere outside of their home country before, chances are their application will be weaker, compared to others who have traveled before.
 Lack of employment prospects in your home country:  If you are from a country where salaries are much lower than in Canada, chances are the IRCC will doubt you will head back after your visit or study and will consider this type of visa application risky.
Failure to provide proper and accurate supporting documents: Even when not clearly required on your application checklist, there are a number of supporting documents that you must include in order to increase the chances of your application to succeed.
Current employment situation:  Depending on your visa application, lack of employment might affect your chances of succeeding in your visa application.
​​Family ties to your home country: Not having immediate family members back home can lead to a refusal.
​Length of stay: Individuals who state on the application they wish to stay for a longer period, usually require significant financial funds.
​Real Purpose of Visit: there wasn't a good enough explanation of the reason for travel to Canada.
Failure to explain the purpose of travel: When applying for a visa, it is very important to make clear your reasons for applying and how long you plan to stay.
Personal Assets: Not having assets such as a house, cars or businesses back home may affect your ability to prove ties to your home country.
Host in Canada financial situation: Lack of supporting documentation from the Canadian host, may also be a reason for refusal of your visa application.
Documents that do not appear authentic: If your document seems not to be authentic, you will not only be refused but may also have trouble reapplying, due to lack of credibility. Make sure you do not hire unlicensed representatives (most commonly those who offer visa services in your home country).
​History of overstaying status or deportation in Canada or any other country: Canada uses a Global Case Management system and they share information with most countries around the world. If you have overstayed your visa in Canada or any other country, you will have lower chances of approval. Yet, depending on your case, it is still possible to obtain your visa.
Illegal Status in Country of Residence: If you are living illegally in some country, Canada most likely won't believe that you will abide by the Canadian laws and regulations.
Failure to meet international security standards, such as in cases where the applicant has a criminal background: Depending on your crime, how long ago it happened, you may still be able to come to Canada.
Failure to meet health standards: Depending on your home country, you may be required to undergo a medical exam before a decision is made on your application. Serious health conditions that may be a danger to others or be a burden to Canadian taxpayers may lead to a visa refusal.
The Visa officer has reservations regarding the applicant's intention or his/her application: In your application, you must convince the officer that your intentions are genuine.
Misrepresentation: providing false or misleading information, is called misrepresentation. Having misrepresented information to Canadian immigration may be a reason for a refusal and also a ban to reapply.
Human Rights Violations: If you previously served in the military for a country that has been deemed to have participated in war crimes may be a reason for the refusal.  Additional documents must be provided to overcome this inadmissibility.
AdeDimeji Lateef, Dele omo Woli , Bash , Other A-list Comedians storm ijebu for Mc Baffy's Ijebu Go Laugh '23 Edition*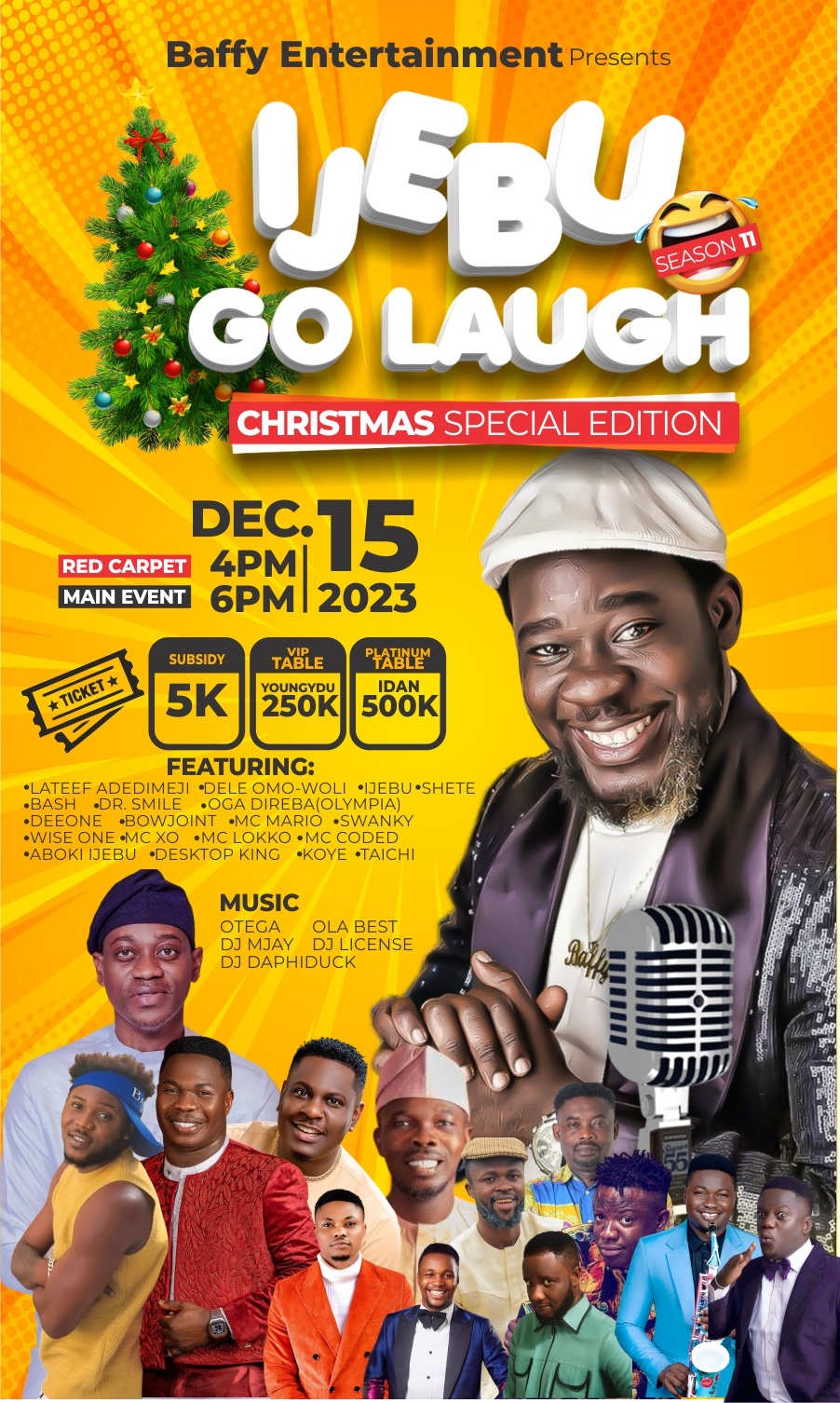 AdeDimeji Lateef, Dele omo Woli , Bash , Other A-list Comedians storm ijebu for Mc Baffy's Ijebu Go Laugh '23 Edition*
Fast-rising comedian and Master compere, Ayodeji Atanda prominently known around town as Baffy De Comedian will in few days time bring the AY Live experience to Ijebuland.
The grand event which promises to be a hit will hold on Friday, December 15, 2023 at the upscale Rolak Hotel and Suites, Imowo road, Ijebu Ode, Ogun state, starting from 4pm.
The annual comedy concert which has gathered momentum in recent years will have A-list comedians and artists like Lateef Adedimeji, Dele Omo-Woli, Ijebu, Dr Smile, Bash and Mc Mario in attendance.
Others music artistes and Nollywood celebrities expected are Olabest, Otega, Hephta, Koye, Shete, Mc Coded, Dj License and many others.
According to the convener of the award-winning programme, Mc Baffy, the comedy concert has been holding successfully in the last 11 years. We are out to thrill the audience with a breathtaking performance. I am bringing an AY LIVE experience to ijebu for ther first time and I am sure my people will be impressed.
DSS Raid: Igboho Denies Turning Into Cat To Escape Arrest
DSS Raid: Igboho Denies Turning Into Cat To Escape Arrest
Sunday Igboho, a Yoruba Nation activist, has finally spoken out about rumours that he transformed into a cat during a midnight raid on his home by the Department of State Services (DSS) in July 2021.
In an interview, Igboho refuted the report, saying that nothing like that occurred during the DSS raid.
He added that the DSS fired sporadically during the raid, killing multiple cats.
According to the activist, the DSS wanted to either kill or arrest him during the raid.
He said, "It is true that some cats were killed during the attack. Because the DSS just kept firing bullets in all directions. I was rearing cats as pets, and I had many of them in my house. So, anything or movement attracted sporadic gunshots.
"Their mission was to either kill me or arrest me and take me to an unknown destination, but the Almighty God is greater than anybody in this world, including the despotic ex-President Muhammadu Buhari."
Igboho added that he does not know whether the DSS brought three herbalists during the raid.
Yoruba Movie Gist Awards To Hold At RM Place Magodo Lagos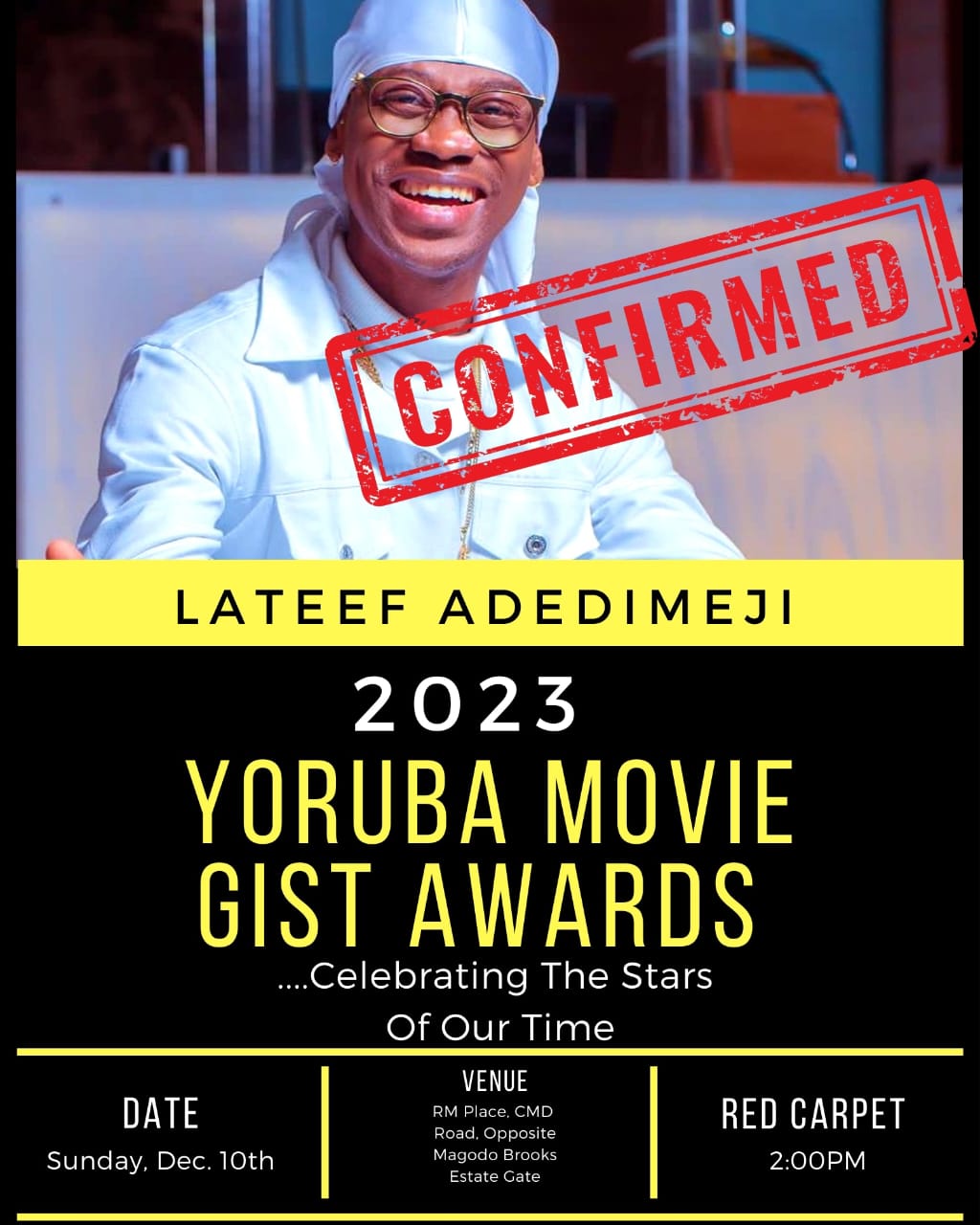 Yoruba Movie Gist Awards To Hold At RM Place Magodo Lagos
Olakiitan Adetutu Communications, spearheaded by Gbolahan Adetayo, the brains behind the esteemed Yoruba Movie Gist Awards, has disclosed RM Place, Opposite Brook Estate, CMD Road, Magodo, Lagos State, as the designated venue for the much-anticipated 2023 edition of the awards.
The prestigious ceremony is set to commence with a glamorous red carpet session at 2 pm, strictly adhering to a punctual schedule, and the main event will follow suit at 4 pm. The organizers emphasize a strict "No African time" policy, ensuring a timely and seamless experience for attendees.
This star-studded occasion promises the presence of top-tier Nollywood personalities, including the likes of Lateef Adedimeji, Ayo Olaiya, Yinka Salawu, Wumi Toriola, Omowunmi Ajiboye, Biodun Okeowo, and an array of other luminaries from the Yoruba movie industry.
Save the date, as the 2023 Yoruba Movie Gist Awards at RM Place, CMD Road, Magodo, Lagos, is destined to be an evening of glamour, recognition, and celebration within the vibrant landscape of Nollywood.