Troops Kill Several Terrorists, Rescue 6 Kidnapped Victims, Arrest Gun Runners, Collaborators Others within One Week – Military
Troops Kill Several Terrorists, Rescue 6 Kidnapped Victims, Arrest Gun Runners, Collaborators Others within One Week – Military
By Olorunfemi Adejuyigbe
The military says, troops and other security agencies recorded significant successes in the last few days in continuation of series of operations against terrorists kidnappers and other criminal elements across the various theatres.
Director, Defence media Operations, Major General Benard Onyeuko made this disclosure in a press statement on Thursday made available to newsmen in Abuja.
According to the statement, troops of FOB Bakura Operation HADARIN DAJI on 21st June 2022 responded to distress call of terrorists activities at Rafin Dankura in Bakura LGA of Zamfara State engaged the terrorists in a shoot out after abducting innocent civilians.
He said, troops rescued the six kidnapped civilians and neutralised 2 bandits in the process and recovered Items like 2 AK 47, 1x 36 Hand grenade, 2 x Cell phones and the sum two hundred and nineteen thousand (211,915.00)", he stated.
Onyeuko added that, troops also on 21 June 2022 in response to a distress call on terrorists activities made contacts with marauding terrorists at Maigora in Faskari LGA of Katsina State and neutralized 2 terrorists in the process. Items recovered includes.
Troops of OPERATION WHIRL STROKE on 20 June 2022 arrested a notorious gun runner who has been on the wanted of security, Mr Ardo Manu Abdulrahaman Maranewo who specialized in selling and leasing arms and ammunition to bandits and kidnappers in Taraba State.
Furthermore, troops on patrol in Udei general along Udei – Markurdi-Lafiya road arrested 7 rail track vandals namely; Terswoo John (40yrs), Donald Kperuv (30yrs), Abraham Tinde (25yrs), Jamilu Danlami (20yrs), James Yandela (29yrs), Idris Usman Imam (32yrs) and Abubakar Adamu (30yrs), with a trailer (ABJ KWALI 846XB) loaded with cut to size vandalised railway tracks and sleepers.
Onyeuko also revealed that on 21 June 2022 troops raided a kidnappers enclave at Maraba in Ukyonugu Ityuluv Ward in Ukum LGA of Benue State and arrested a bandits collaborator one Mr Ichen Igbaka (65yrs) and his wife Mrs Salomi Gbaka.
Their house is a hideout for kidnapped for late bandit leader Mr Azu. Suspects and items recovered are in custody for further interrogation.
In addition, On 20 June 2022 troops of 151 TF Bn Operation HADIN KAI in conjunction with CJTF on clearance patrol made contact with terrorists along road Bama-Pulka. Two of the terrorists were neutralized. Two locally made guns and ammunition were recovered from them.
He said, a Boko Haram terrorist surrendered to own troops Mallam Alhaji Modu Rija at Tashangoto area. Items recovered from him include 1AK 47 rifle, 1×36 Hand Grenade, 26 rounds of 7.62mm ammunition.
Similarly On 21 June 2022 troops arrested a Boko Haram member Mallam Abacha Usman at Benishek and a terrorists logistics supplier Mallam Ibrahim Gira along Dambia -Biu road all in Borno State.
On 19 June 2022 NNS DELTA discovered an Illegal Refining Site around Opumami Creek in Warri South LGA of Delta State. Items recovered includes 2 metal storage tanks, 5 ovens, 7 dug out pits, with 120,300 litres of stolen crude oil.
Similarly on the same day located 2 Illegal Refining Sites at Atumakiri with 10 ovens and 15 metal storage tanks with 450,000 litres of AGO and 350,000litres of stolen crude oil.
The Military high command congratulates the troops in various operations for their exploits in recent operations.
Nigerian Police Set To Launch e-Warrant Cards To Ensure Upgrade Of Force Identification System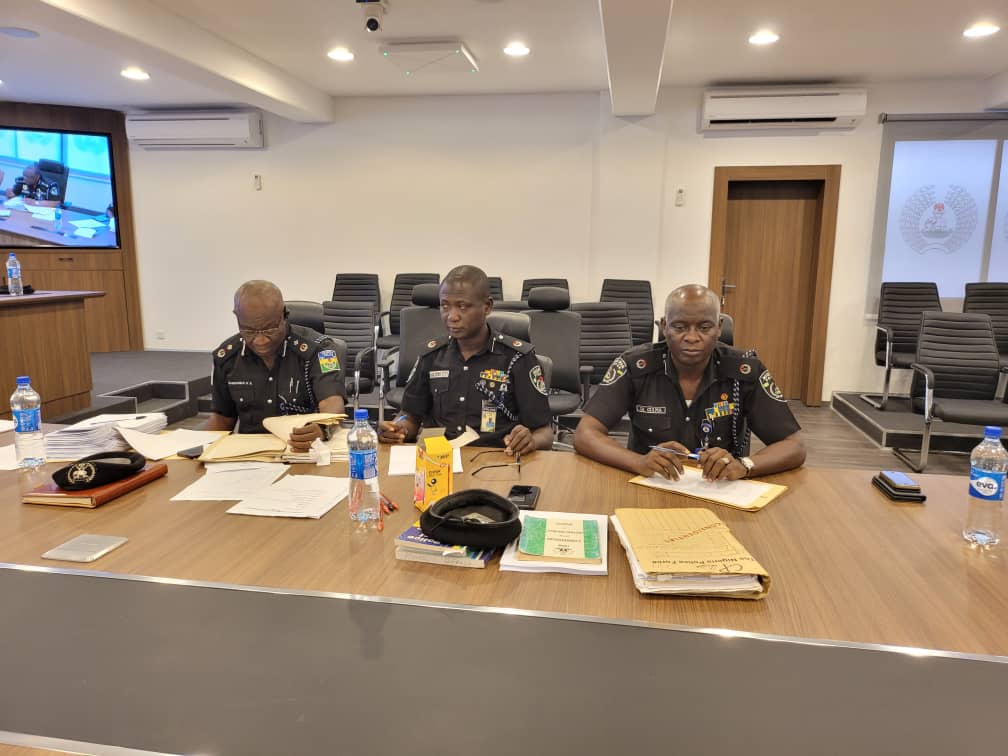 IGP Set To Launch e-Warrant Cards To Ensure Upgrade Of Force Identification System
By Olorunfemi Adejuyigbe
The Inspector-General of Police, Usman Baba, has announced that the Nigeria Police Force is set to digitize operatives' identification using e-Warrant Card.
According to a statement signed by Force Public Relations Officer, CSP Olumuyiwa Adejobi, and made available to National Association of Online Security Reporters, NAOSRE on Wednesday.
The system was launched to ensure standardization and upgrade of the Force identification system.
Adejobi said that the project which commenced with the approval of the IGP is being carried out by Police ICT experts attached to the Department of Information and Communication Technology (ICT), Force Headquarters, Abuja.
The Inspector-General of Police e-Warrant Card would provide seamless identification of officers and possibility of solving criminals impersonating police officers.
"The e-Warrant Card would provide seamless identification of officers all over the country as well as eliminate the possibility of criminal elements presenting fake identity cards at police stations personating themselves to be police officers.
"Upon its launch, it would engender a full digitalization of police identification nationwide and provide a valid basis for effecting arrests with warrants in line with extant laws, and many other benefits attached to the use of such e-warrant cards," the statement read.
NO ATTACK ON CRITICAL NATIONAL INFRASTRUCTURE…TROOPS AMBUSHED IN RESPONSE TO DISTRESS CALL IN SHIRORO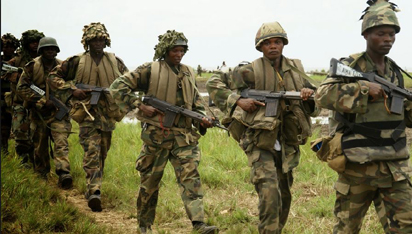 NO ATTACK ON CRITICAL NATIONAL INFRASTRUCTURE…TROOPS AMBUSHED IN RESPONSE TO DISTRESS CALL IN SHIRORO
By Olorunfemi Adejuyigbe
On Wednesday 29 June 2022, troops of the Nigerian Army (NA) deployed in Shiroro general area responded to a distress call of bandits attack on people operating a mining site. Enroute the location, the troops ran into an ambush staged by the criminal elements. Sadly, a number of personnel paid the supreme price in fierce firefight that ensued.
Subsequently, the location has been reinforced and troops are on the trail of the criminals with some already neutralized. The GOC 1 Division has moved to the location to take charge of the follow on operations.
The NA notes that some clips of the incident have surfaced online and wish to encourage well meaning Nigerians to exercise some restraint in posting images of such occurrence, mindful that our brothers and sisters who may have lost their breadwinners deserve to be properly notified and not to get such information via the media. We mention this, mindful of the inalienable rights of citizens to use the social media which is respected.
It is also necessary to clarify that activities of the criminals was not on any critical national asset or infrastructure. Furthermore, the NA calls on all Nigerians to continue to support the efforts of their military personnel who continue to confront the enemies of our dear nation.
ONYEMA NWACHUKWU
Brigadier General
Director Army Public Relations
30 June 2022
Defend Yourselves With Arms Against Bandits, Zamfara Govt Tells Residents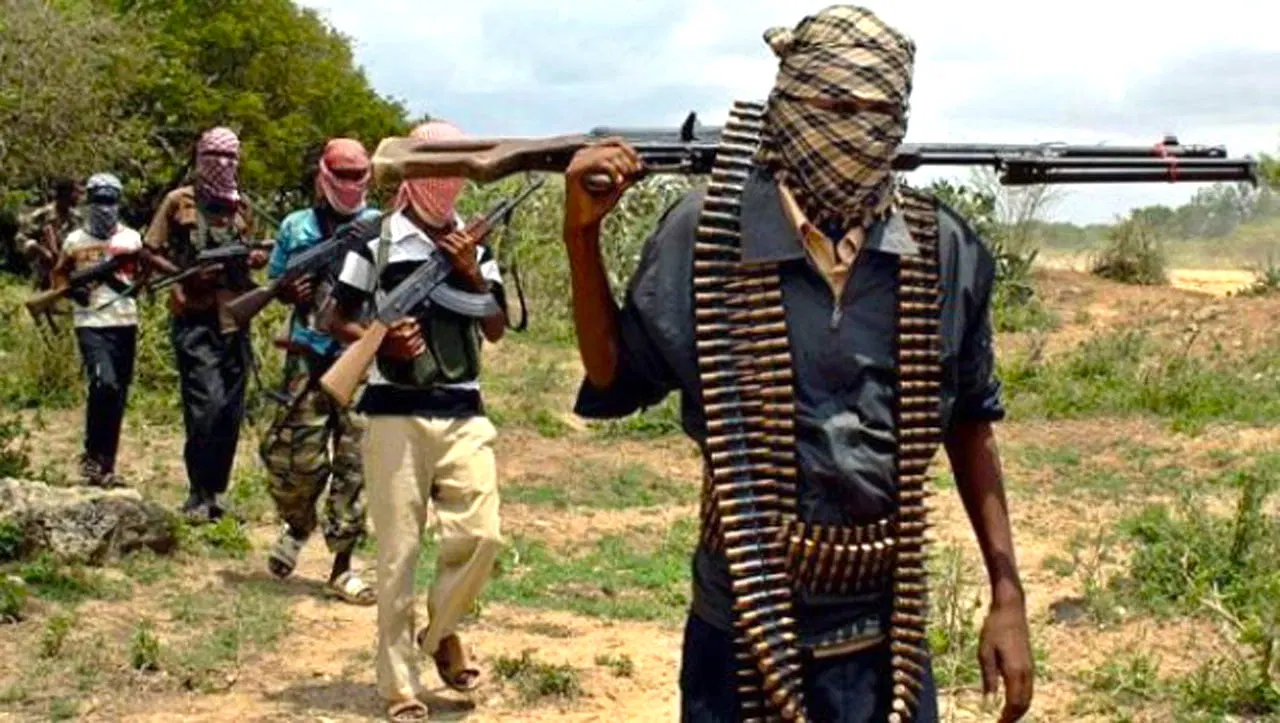 Defend Yourselves With Arms Against Bandits, Zamfara Govt Tells Residents
Victoria Ojugbana, Lagos
Following increase in the activities of bandits in various parts of the state Zamfara State government has directed individuals to prepare and obtain guns to defend themselves against the bandits that have occupied almost all parts of the state.
A statement by Ibrahim Magaji Dosara, Commissioner for Information Zamfara State, made available to newsmen on Sunday, said that the self defense his came in reaction to the rising rate of insecurity in the state.
According to the statement, the State government has directed the State Police Commissioner, Ayuba Elkanah, to issue licenses to residents of the State who are qualified to use guns for self-defense.
This is part of the government commitment to ensure adequate security and protection of lives and property of the citizenry in the state, particularly during this rainy season,
" The government has resolved to take further measures to deal with the recent escalating attacks, kidnapping and the criminal levies being enforced on our innocent communities.
"This act of terrorism has been a source of worry and concern to the people and government of the state. Therefore, in order to deal decisively with the situation in our respective communities, government has no option than to take the following measures: "Government has henceforth, directed individuals to prepare and obtain guns to defend themselves against the bandits, as government has directed the state commissioner of police to issue license to all those who qualify and are wishing to obtain such guns to defend themselves. Government is ready to facilitate people, especially our farmers to secure basic weapons for defending themselves. Government has already concluded arrangement to distribute 500 forms to each of the 19 Emirates in the state for those willing to obtain guns to defend themselves.
"People must apply from the Commissioner of Police, license to own guns and such other basic weapons to be used in defending themselves.
"A secretariat or centre will be established for the collection of intelligence on the activities of informants.
"People are strictly warned and advised to make sure that any information or intelligence about an informant must be true and nothing but the truth, as all information on such informants must carry correct data on the suspects, including their pictures, correct names, address, occupation and witness to testify the genuity of the information given, as government is taking punitive measures against any one found as informant. Any person who give wrong information against anybody, will be served the same punishment with an informant and will be treated as such.
"Government has requested the state House of Assembly to pass, as matter of urgency, the informants bill before it, to enable government take the drastic measures on informants as contained in the bill."
According to the statement, "Government has ordered for the recruitment of 200 additional Community Protection Guards in each of the 19 emirates of the state, making it 500 per emirate, to increase their manpower and strengthen its force and capacity to deal with the bandits.
To further ensure the efficiency and effectiveness of these measures, as well the proper implementation of these measures, government has also decided as follows:
Formation of a special committee to receive intelligence on the activities of informants.
This committee has the following composition: Alhaji Kabiru Balarabe Sardau( Lamidon Kaura)
SSG as Chairman; Alh Ibrahim Sulaiman
Chief of Staff to the Governor – Member ;D I G Mamman Ibrahim Tsafe
Commissioner Security – Member; Ibrahim Magaji Dosara
Commissioner Information – Member; Nasiru Masama
Commissioner Youth – Member; Sani Abdullahi Wamban Shinkafi
Honorary Adviser to the Gov – Member; Hon Abubakar Mohammed Dauran
Specie Adviser Security – Member; Hon Sanusi Wanzammai
Commissioner, State INEC – Member; Captain Mai Riga T/ Mafara – Memner; Sani Gwamna Mayanchi – Memner; Bello Bakyasuwa Soja to serve as the secretary to the committee and their terms of reference will be given to them by the office of the SSG on Monday.
The state Commissioner said that Formation of additional paramilitary unit to support control and command to properly and effectively reinforce the operations of our community protection guards CPG.
This newly established unit has the following structures and appointments:
Retired Commissioner of Police Mamman Anka as Commandant – General; Capt Aminu Mada rtd – Deputy Commandant General Operations;Sulaiman Lawali Zurmi – Commandant Operations;Bashir Nafiu Gusau – Commandant Mobilization; Alh Aliyu Na'ibi Karakkai – Commandant Surveillance and Intelligence.
Other members of the control and command centre of the Community Protection Guards are. Shi'itu Makera T/Mafara; Bello Dankurmi; Dogo Na Bukkuyum
Re – constitutimg the state committee on prosecution of banditry related offences.
Government has also reconstituted the state committee on prosecution of bandits related offences as follows:
Dr Sani Abdullahi Wanban Shinkafi as Chairman; Ibrahim Sulaiman
Chief of Staff to the Governor – Member: Rtd Justice Nasiru Umar Gummi – Member; CP Mamman Anka rtd – Member; Engr Mamuda Aliyu Maradun – Member; Rep of the Nigerian Army – Member: Rep of the Nigeria Police – Member; Rep of the DSS – Member; Rep of the Civil Defence Corps – Member; Rep of Hunters – Member, while
Barr Aminu Junaidu Kaura
Hon Attorney General and Commissioner for justice – Secretary to the committee.