Defend Yourselves With Arms Against Bandits, Zamfara Govt Tells Residents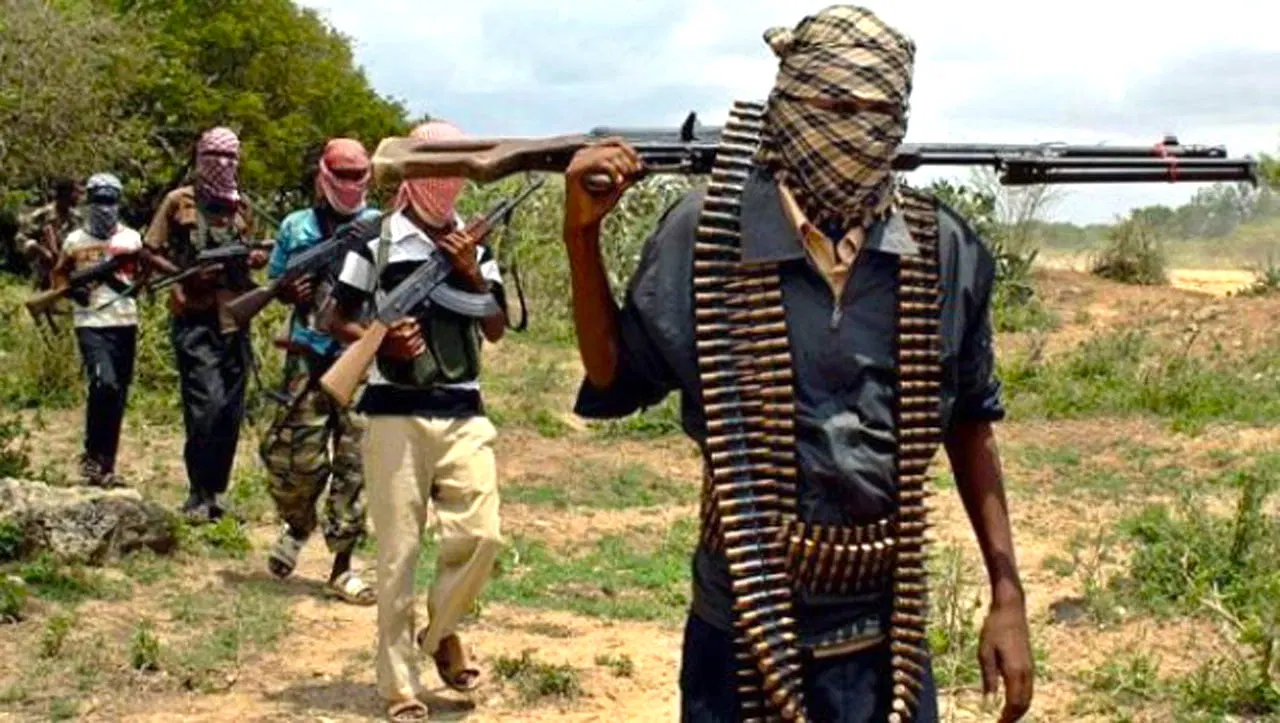 Defend Yourselves With Arms Against Bandits, Zamfara Govt Tells Residents
Victoria Ojugbana, Lagos
Following increase in the activities of bandits in various parts of the state Zamfara State government has directed individuals to prepare and obtain guns to defend themselves against the bandits that have occupied almost all parts of the state.
A statement by Ibrahim Magaji Dosara, Commissioner for Information Zamfara State, made available to newsmen on Sunday, said that the self defense his came in reaction to the rising rate of insecurity in the state.
According to the statement, the State government has directed the State Police Commissioner, Ayuba Elkanah, to issue licenses to residents of the State who are qualified to use guns for self-defense.
This is part of the government commitment to ensure adequate security and protection of lives and property of the citizenry in the state, particularly during this rainy season,
" The government has resolved to take further measures to deal with the recent escalating attacks, kidnapping and the criminal levies being enforced on our innocent communities.
"This act of terrorism has been a source of worry and concern to the people and government of the state. Therefore, in order to deal decisively with the situation in our respective communities, government has no option than to take the following measures: "Government has henceforth, directed individuals to prepare and obtain guns to defend themselves against the bandits, as government has directed the state commissioner of police to issue license to all those who qualify and are wishing to obtain such guns to defend themselves. Government is ready to facilitate people, especially our farmers to secure basic weapons for defending themselves. Government has already concluded arrangement to distribute 500 forms to each of the 19 Emirates in the state for those willing to obtain guns to defend themselves.
"People must apply from the Commissioner of Police, license to own guns and such other basic weapons to be used in defending themselves.
"A secretariat or centre will be established for the collection of intelligence on the activities of informants.
"People are strictly warned and advised to make sure that any information or intelligence about an informant must be true and nothing but the truth, as all information on such informants must carry correct data on the suspects, including their pictures, correct names, address, occupation and witness to testify the genuity of the information given, as government is taking punitive measures against any one found as informant. Any person who give wrong information against anybody, will be served the same punishment with an informant and will be treated as such.
"Government has requested the state House of Assembly to pass, as matter of urgency, the informants bill before it, to enable government take the drastic measures on informants as contained in the bill."
According to the statement, "Government has ordered for the recruitment of 200 additional Community Protection Guards in each of the 19 emirates of the state, making it 500 per emirate, to increase their manpower and strengthen its force and capacity to deal with the bandits.
To further ensure the efficiency and effectiveness of these measures, as well the proper implementation of these measures, government has also decided as follows:
Formation of a special committee to receive intelligence on the activities of informants.
This committee has the following composition: Alhaji Kabiru Balarabe Sardau( Lamidon Kaura)
SSG as Chairman; Alh Ibrahim Sulaiman
Chief of Staff to the Governor – Member ;D I G Mamman Ibrahim Tsafe
Commissioner Security – Member; Ibrahim Magaji Dosara
Commissioner Information – Member; Nasiru Masama
Commissioner Youth – Member; Sani Abdullahi Wamban Shinkafi
Honorary Adviser to the Gov – Member; Hon Abubakar Mohammed Dauran
Specie Adviser Security – Member; Hon Sanusi Wanzammai
Commissioner, State INEC – Member; Captain Mai Riga T/ Mafara – Memner; Sani Gwamna Mayanchi – Memner; Bello Bakyasuwa Soja to serve as the secretary to the committee and their terms of reference will be given to them by the office of the SSG on Monday.
The state Commissioner said that Formation of additional paramilitary unit to support control and command to properly and effectively reinforce the operations of our community protection guards CPG.
This newly established unit has the following structures and appointments:
Retired Commissioner of Police Mamman Anka as Commandant – General; Capt Aminu Mada rtd – Deputy Commandant General Operations;Sulaiman Lawali Zurmi – Commandant Operations;Bashir Nafiu Gusau – Commandant Mobilization; Alh Aliyu Na'ibi Karakkai – Commandant Surveillance and Intelligence.
Other members of the control and command centre of the Community Protection Guards are. Shi'itu Makera T/Mafara; Bello Dankurmi; Dogo Na Bukkuyum
Re – constitutimg the state committee on prosecution of banditry related offences.
Government has also reconstituted the state committee on prosecution of bandits related offences as follows:
Dr Sani Abdullahi Wanban Shinkafi as Chairman; Ibrahim Sulaiman
Chief of Staff to the Governor – Member: Rtd Justice Nasiru Umar Gummi – Member; CP Mamman Anka rtd – Member; Engr Mamuda Aliyu Maradun – Member; Rep of the Nigerian Army – Member: Rep of the Nigeria Police – Member; Rep of the DSS – Member; Rep of the Civil Defence Corps – Member; Rep of Hunters – Member, while
Barr Aminu Junaidu Kaura
Hon Attorney General and Commissioner for justice – Secretary to the committee.
Buratai assures Nigerians that President Buhari Will Surmount Insecurity 
Buratai assures Nigerians that President Buhari Will Surmount Insecurity
The Nigeria's former Chief of Army Staff (COAS) and Ambassador, Lieutenant General Tukur Yusuf Buratai (Rtd), on Tuesday expressed confidence that President Muhammadu Buhari-led administration will surmount the new security challenges facing the country and called on Nigerians to exercise patience.
Besides subsiding terrorists attacks in the North East, banditry, kidnapping, and terrorism have led other criminal activities in other parts of the country.
Speaking in Abuja when Security Watch Africa (SWA) Team led by its President/C.E.O., Mr. Patrick Agbambu, paid him a courtesy visit, Amb. Buratai, pointed out that President Buhari brought the rampant activities of terrorists in the North East before his tenure under control when he assumed office in 2015.
He said "But a new challenge has emerged in other parts of the country which is a fall out of what happened in the North East.
"But I believe government is concerned and is not sitting idle, its not resting.
"Things are being done and I believe the current state of fear, the sense of despair in some quarters will soon be resolved," he stated.
Recalling the situation in the country before President Buhari assumed office in 2015, he said "The security situation continued to deteriorate. But we give glory to God for the change in 2015.
"We contributed our little quota to stop the drift into anarchy. People tend to forget where we were.
"When we were in the office, we responded immediately there was any attack and we were always ahead of them.
"I believe we have done our country proud as members of the Armed Forces and we are still doing our best," he added.
With so much conviction, the former COAS concludes, "The situation now will soon be tackled just like we did with the Boko Haram issue. President Buhari has the will and requisite capacity to surmount these challenges."
NAOSRE Monthly Security Review: Nigeria At The Mercy Of Tactless Security Chiefs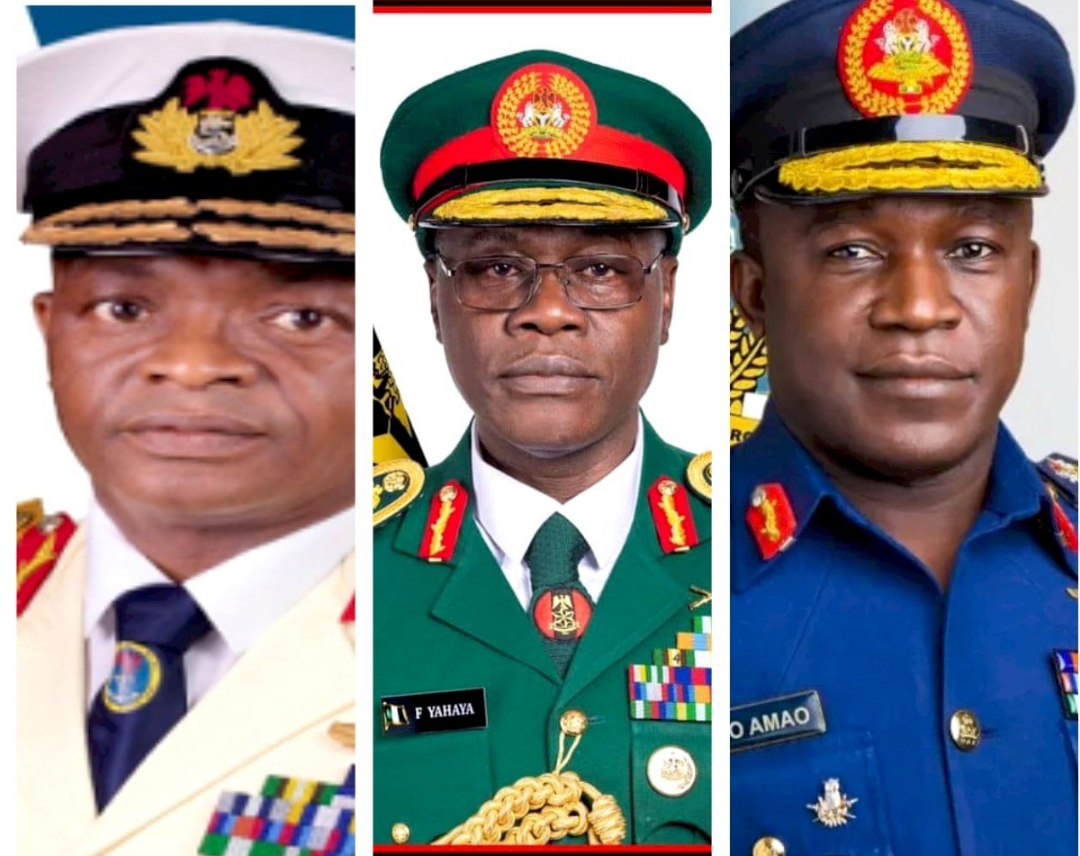 NAOSRE Monthly Security Review: Nigeria At The Mercy Of Tactless Security Chiefs
In late July and barely few hours after terrorists threatened to abduct Nigeria's President and Commander-in-Chief, President Muhammadu Buhari and Kaduna Governor Nasir el'Rufai in a viral video, troops of the elite Presidential Guards Brigade were ambushed and attacked by terrorists along the Bwari-Kubwa road where a Captain, Lieutenant and six soldiers reportedly lost their lives in the capital city of Abuja.
An aspect of the narratives indicated that one of the terrorists' targets, in that major onslaught against the Nigeria government, was the campus of Nigerian Law School in Bwari.
For fear of further attacks, management of schools closed down schools and communicated parents on the urgent need to take their children home.
Veritas University, a Roman Catholic owned university, located in Bwari Local Government Council of Abuja, shut down academic activities following security reports indicating that terrorists could attack and abduct students of the school after foiled attempt at the Nigerian Law School, sited some few kilometres apart.
In like manner, the Federal Ministry of Education, for fear of impending bandits and terrorists' attacks, directed the immediate closure of all unity schools domiciled in Abuja, while ordering immediate evacuation of students.
Before then, Islamic State West Africa Province militants,a breakaway faction of Boko Haram, attacked the Presidential Advance Team to Katsina State before the last Sallah Holidays.
In addition and within the same period under review, specifically in the first week of July, ISWAP used explosives and guns to attack Kuje Prison in Abuja.
About six cars and buses were damaged during the attack. Four prisoners and a security official were also killed.
Over 800 prison inmates escaped during the attack with about half of them still at large. Those still at large include over 60 Boko Haram suspects.
Without doubt, the fall of Abuja to terrorists is the peak of humiliation as a country.
The tactless and amoebic defence and security arrangement, implemented by security chiefs have advertised Nigeria as the most retrogressive in the comity of countries in the world.
Shutting down of schools because of insecurity is very worrisome and the lowest a country can descend as nonexistent.
Banditry sector has been created. Within the last few months, the banditry sector would have done over a billion dollar from ransom taking.
So bad has the situation been that Governor Mohammed Matawalle of Zamfara State directed citizens in the state to obtain guns to defend themselves against bandits, a move many see as a sign of final collapse of Nigeria.
Zamfara government equally gave orders for immediate closure of markets in three senatorial districts as a result of the escalating activities of terrorists in various parts of the State.
To demonstrate its seriousness, governor Matawalle has concluded arrangement to distribute 500 forms to each of the 19 Emirates in the state for those willing to obtain guns to defend themselves.
Reacting to the development, human rights lawyer, Femi Falana, SAN described it as "A free-for-all affair," adding that "These are all signs of imminent collapse of the Nigeria state."
With all these, it is instructive to note that whenever armed gang controls the instrument of violence, then the state has collapsed or is about to collapse.
The enormity of the security challenges across Nigeria is the best definition of a failed state.
In the face of all this, the Islamic State West Africa Province, ISWAP and Boko Haram seem to be in perfect control of the entire Nigeria system.
Where are the Service Chiefs made up of the Chief of Army Staff, Chief of Air Staff, Chief of Navy Staff and the Inspector General of Police?
In the 2022 budget, passed and signed by President Muhammadu Buhari, Ministry of Defence is to spend the sum of N1.52billion on security operations as well as various sums for capital expenditure and welfare packages for officers.
Despite this humongous sum at the disposal of service chiefs, soldiers are deployed into terrorists' enclaves blind with double-barrel guns even when technology is the ultimate instrument in modern warfare.
No single intelligence is deployed into operations.
What sends jitters into the spines of innocent citizens is the way ISWAP kills and captures Nigeria's elite soldiers like chicken.
If elite soldiers from the presidential guard are on a mission to rescue people in distress, aren't they supposed to be ready for trouble? How come they just got captured and killed by a so called rag-tag army of vandals?
If elite soldiers can be routed so easily, where are the helpless and hapless civilians to turn to?
Over time, the National Association of Online Security Reporters, NAOSRE, has lived up to its billing by encouraging citizens, through numerous editorial persuasions, to co operate with military personnel in the fight against insurgency.
But it does seem that service chiefs who are at the commanding heights to co ordinate all supporting channels for result driven operations are square pegs in round holes.
The failure of the security chiefs partly informed the reasons the once cohesive administrative posture of the legislative and executive arms of government at the federal level has been punctuated with Senators baying for the blood of President Buhari with impeachment threats.
The Senators are of the conviction that the ambush and killing of a platoon of the elite Brigade of Guards in Abuja are enough warnings that the terrorists are possibly planning to overrun the federal capital, adding that the Commander in Chief is a failure.
Indeed, insecurity is spreading fast. Those very close to the seat of power and perceived safe areas in Abuja are afraid.
Abuja residents are scared. Some are already relocating to other places and countries. The situation at hand is that bad.
Available information on insecurity indicates that terrorists on the rampage across the country have attacked about 16 military bases since mid 2022.
In most instances, the attacks led to the killing of about 800 soldiers have been killed in different parts of the country.
Despite huge funding and incessant presidential directives to the military and other security agencies to deal decisively with terrorists through bilateral and multilateral arrangements to tackle the trans-border and maritime crimes, given that some of our security challenges are imported into Nigeria by foreign elements, the Nigerian Army, Navy and Airforce under the command of service chiefs, have been lame duck.
This ugly development may have informed the reasons the House of Representatives' Committee on Defence urged the Federal Government to engage mercenaries to tackle the growing insecurity.
Chairman of the committee, Honourable Babajimi Benson, who is in the vanguard of this option, got an upvote from a retired Brigadier General, John Sura, who described as unacceptable the way soldiers are being killed by terrorists, pointing at lack of cohesion and synergy among the security agencies.
Looking at it differently, a security consultant, Mr Jackson Lekan-Ojo, enthused that the bandits have become brazen, saying, "The bandits or terrorists are fighting offensively and the military are fighting defensively. These terrorists have brought the battle to our doorsteps. They are no longer waiting for us to cross to meet them. Imagine being confronted on one's doorstep and being defeated. Our security system and apparatus are very weak and that is what gives them the audacity to come and fight offensively in our military bases."
Corroborating Lekan-Ojo's position, Mr Yemi Adeyemi, another security consultant, lamented saying "How can some miscreants say they want to kidnap the President? For you to know that they were not joking about it, they attacked the presidential guards brigade which is supposed to be the most fortified brigade of the Nigerian Army and killed some officers and men. They went again to Zuba and killed a man there. All the blame should go to the service chiefs who should implement presidential directives to the letter in line with national interests."
Notably, the spate of insecurity in Nigeria has reached an alarming stage. It has become all encompassing.
From the north to the south; from the east to the west, from one geo-political zone to the other, there's always a scary story to tell. And the story is that insecurity is spreading like wild fire.
It has become such a dastardly situation where no one is safe and the problem is escalating and totally getting out of control.
Travel in Nigeria, whether by road, rail, air or sea has become a nightmare. Homes and places of business are not safe because the bandits are on the prowl.
To be in prison is not safe either. Terrorists are invading prisons and releasing prisoners across states in the federation.
The consequence of such action is that criminals released from prisons increase the numerical strength of those already in the bush.
Having a retinue of guards does not guarantee safety.
In the south-west, there's a surge in armed robbery, kidnapping, herder-farmer conflicts and banditry.
The Ondo State Church experience happened not too long ago.
The agitation for Biafra with its now accompanying killings, commercial crime, kidnapping, herder-farmer clashes, attacks by unknown gunmen, and banditry is now holding sway in the southeast.
In the south-south, kidnapping is not completely over.
Boko Haram insurgency and the Islamic State of West Africa Province have been holding sway for years in the northeast.
Ethno-religious killings and banditry are known to have taken a centre-stage in the north-west.
From all indications, the escalating rate of insecurity has cost Nigeria over 11% of its GDP worth N119 billion and projects worth N12 trillion were abandoned across Nigeria due to insecurity and other challenges.
The global peace index for 2021 compiled by the Institute for Economics and Peace ranked Nigeria 146th out of 163 countries with a score of 2.712, while among sub-Saharan African countries the country was ranked 39th out of 44 countries examined in the region.
According to experts, insecurity affects economic growth by drying out investments, increasing unemployment, and dwindling government revenue, among others.
To a very large extent, nothing is new. But what is required is new strategy to keep the county safe.
For instance, after the amnesty by late President Yar' Adua, a militant leader backed out. His name was John Togo.
He went back to the creek and started a massive campaign of violence against oil installations and the Military.
John Togo was highly trained and intelligent.
But Yaradua will have none of it.
He gave the Military clear directives to get John Togo.
The military went after John Togo. There was no hiding place for him.
He was first smoked out of his hideout and shot but escaped. His men took him to a hospital, the Military came after him but again he escaped narrowly before they came.
He ran to the creeks but the order from the President was clear.
Get John Togo! It was a clear order. There was no in-between. The Military never relented.
Thinking he was safe in his fortress, his new location was found and fighter jets dropped bombs on his camp. He and his men perished. That was the end of John Togo.
No terrorist or bandit is bigger than the might of the Nigerian military or federal government.
If this was achieved by service chiefs at that time, it can be achieve now.
Therefore, the problems, really, are the service chiefs who are tactless and ineffective.
Nigerian Army Troops Neutralizes Boko Haram's Attempt To Attack Bama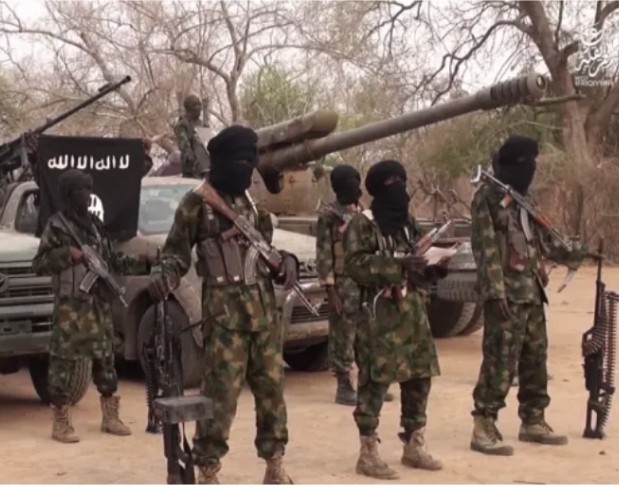 Nigerian Army Troops Neutralizes Boko Haram's Attempt To Attack Bama
The Nigerian Army troops have fought off attempts by Boko Haram fighters to attack Bama Local Government Area of Borno State.
Military intelligence said the terrorists made an attempt to attack the town located about kilometres (45 miles) southeast of the Borno state capital, Maiduguri, at about 2:30 a.m.
According to a counter-insurgency expert and Security Analyst in the Lake Chad region, Zagazola Makama, the troops respondent with heavy fire power forcing the terrorists to withdraw and abandoned their mission.
"He said that an attack by a band of terrorists on parts of Bama was this morning quelled by the Nigerian troops.
"There is no cause for alarm. We chased them and troops are currently in pursuit of the fleeing terrorists, said one military source, speaking on condition of anonymity.