"We are not postponing elections" – INEC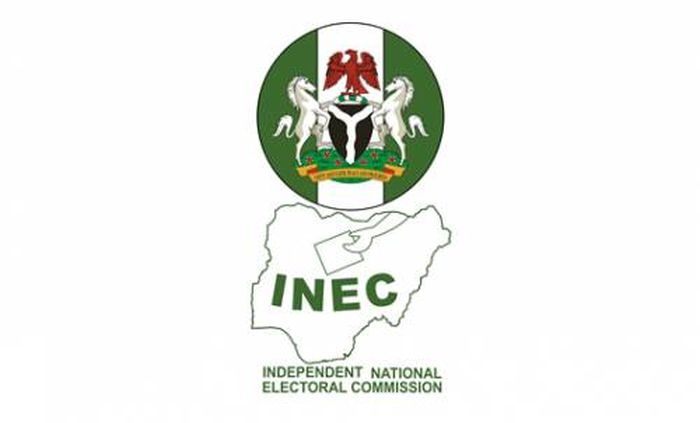 The Independent National Electoral Commission (INEC) has debunked reports that the body was planning to postpone Saturday's elections.
Presidential and National Assembly elections are scheduled to hold in few hours.
National Commissioner for Voter Education and Publicity at INEC, Mr. Festus Okoye, told DAILY POST Friday night that Nigerians should ignore the rumours.
His words: "If stories are flying about, allow the stories to fly. What they are reporting is not true."
Asked to respond to information that INEC commissioners were in a meeting, Okoye said: "Yes we are in a meeting but we have not taken such decision.
"This is election period and as commissioners, we meet every time".
Meanwhile, the People's Democratic Party (PDP) presidential candidate, Atiku Abubakar, said his camp had foiled a plan to rig the polls in favour of the All Progressives Congress (APC) candidate, President Muhammadu Buhari.
However, the recent development of INEC offices being set ablaze in Abia, Anambra, and Plateau states by 'mysterious fire', where thousands of electoral materials were burnt, could be major threat to the election.
Also, earlier on Friday, the commission in Niger State announced that elections for the senatorial positions of Niger East and Niger North may not hold on Saturday as the ballot papers meant for the zone were missing.

WHAT YOU NEED TO CONSIDER BEFORE INVESTING IN OFFICE PROPERTY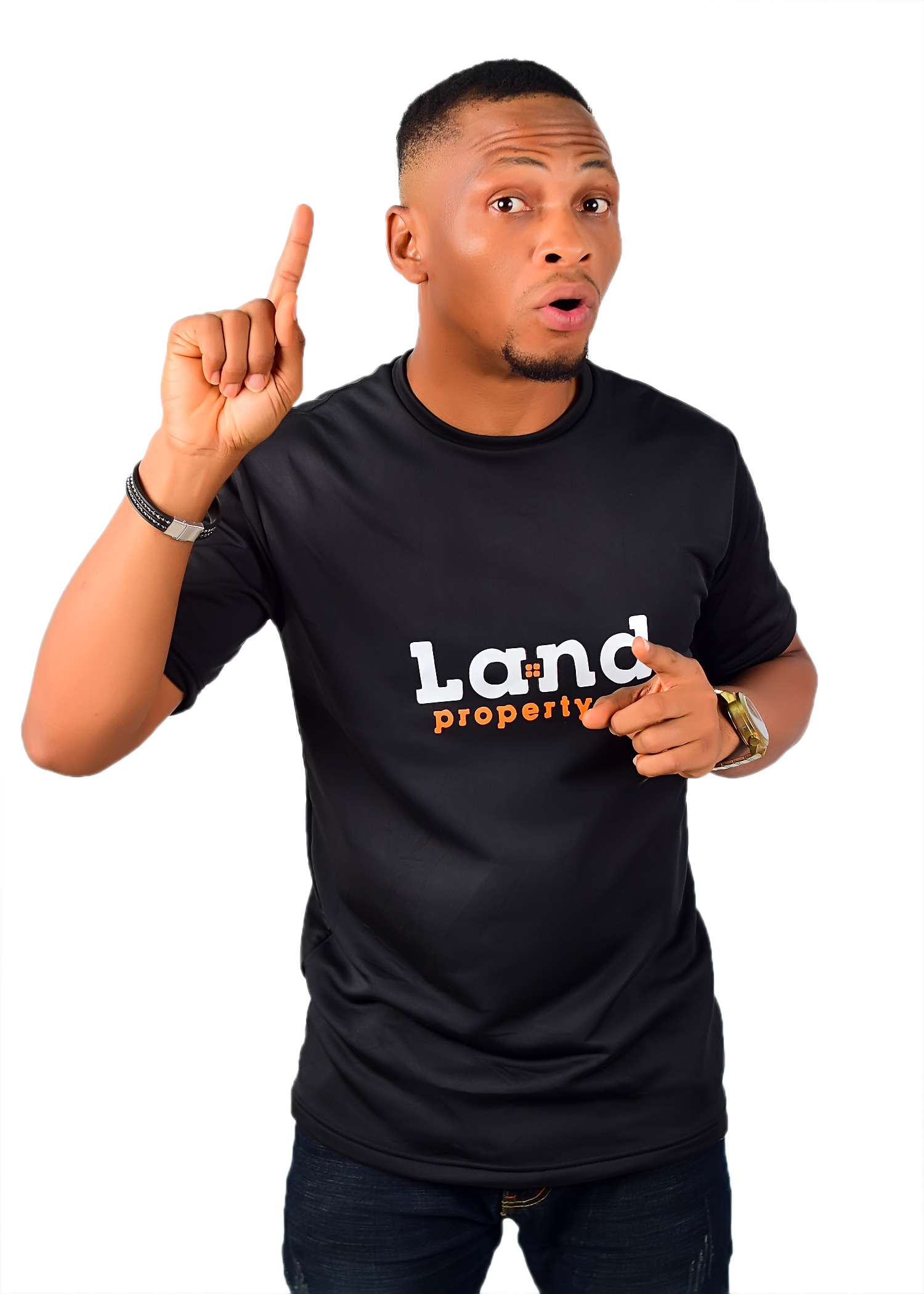 WHAT YOU NEED TO CONSIDER BEFORE INVESTING IN OFFICE PROPERTY
By Dennis Isong
Office property investment is not just an investment you can barge into without putting some factors into consideration. Things have been changing rapidly which has created a different dynamic of how things work.
Few years back, it was easy to get away with mistakes made from investment. But, in this new age, mistakes made in investment would hit and eat you hard for a very long time.
Office properties are always assumed to be a very good investment for a newbie in property investment because it has the same features and benefits real estate brings. However, it doesn't work out like that.
While investing in office properties, you need to be careful and be on the lookout. Good as it may seem, office properties project a great turnover but then, it cannot be valid unless some steps have been taken.
1.Consult an experienced property investment company with a track record of excellence.
As an investor, you don't want to put your money in an investment that would yield little or nothing. No matter how vast you think your knowledge is concerning property investment, you'd do yourself a great favor by still seeking the advice of a property investment company before investing on office property.
Besides this, you need to do feasibility studies on the returns on such property and see if it's worth putting your money on. Seeking advice from an investment company helps you have a better knowledge of the local market, the kind of business people are tuned to, if your office property fit in to the taste of the people and so on.
Consider the local market.
There are different classes of property type and it would be in your best interest to put the local market into consideration. You can't build an industrial-grade office property type with all amenities built for users who can afford to pay a premium price in suburbs or places where the tenants always seek lower price.
Many investors have made this mistake and I will cite an example. Mr. and Mrs. Popoola thought building an office with their retirement benefits is a great decision.
Well, it is but not a good one for people who lack the knowledge in office property investment. The first mistake they made was building in a community where office spaces were not that appreciated and needed.
And they tried to elevate it by putting in modern facilities, but didn't work out. The couple felt the upgrade with a touch of class would attract people. Normally, it should but it didn't in this case. By the time the building was ready to be let out, they encountered difficulty in getting people who might be interested.
Even, people who showed interest decided to put a ridiculous price tag on it. It took them over a year of maintaining their rent price and waiting for occupants who can afford it before it dawned on them that it may never happen and hoping for occupants who would place value on it is like chasing pavement.
Eventually, they succumbed to the price people are willing to pay just to keep the place occupied and have something(cash) coming in. An investment that yields little is a bad investment.
Normally, it takes a while to recoup what you have invested in a property despite the huge returns, how much more a property that has to be more or less, "dashed out" in order to be maintained.
3.Put co-working spaces into consideration.
Recently, co-working spaces are in high demand now for entrepreneurs and self-employed experts for rent. And with the present economy, it's a great idea because it has proved to be prudent, economical and affordable.
People easily jump on this and it's advisable to leverage on it as an office investor. One main advantage you should expect is high tenants' turnover rates.
In a place like Lagos, there are offices which have modern facilities needed for co-working spaces. Some of these offices can accommodate 4 to 5 people at a go and this works well for entrepreneurs who need physical space.
One good thing is that they do not have to go with the traditional model of rental payment which is mostly annually. The mode of payment is monthly, so anyone can decide which of the months he/she will be available without the fear of tying down money (rent fee) unnecessarily.
Asides from this, you should lookout for competent occupants that pay rent come rain come sunshine.
Be careful with the structure you buy.
When buying an office property, make sure that it's a solid infrastructure. Avoid properties that would dig into your profits because you have to permanently repair them due to their poor condition. This may turn off future buyers and lenders. And also, stick with designs that won't gulp your money or require endless maintenance such as using a lot of wood and stucco.
Finally, and most importantly, a good location works out well for office property and while looking out for location, do well in studying the type of lenders and price tag. Also, your building should be in great condition because this is one major factor that would determine the category of lenders.
Dennis Isong helps individuals invest right in Real estate. For questions on this article or enquiring about Real estate. Email: Dennis@Landproperty.ng or Whatsapp/Call +2348164741041
Opinion: SaharaReporters' Persistence Hoax, Why Is It Afraid Of Ambassador Buratai?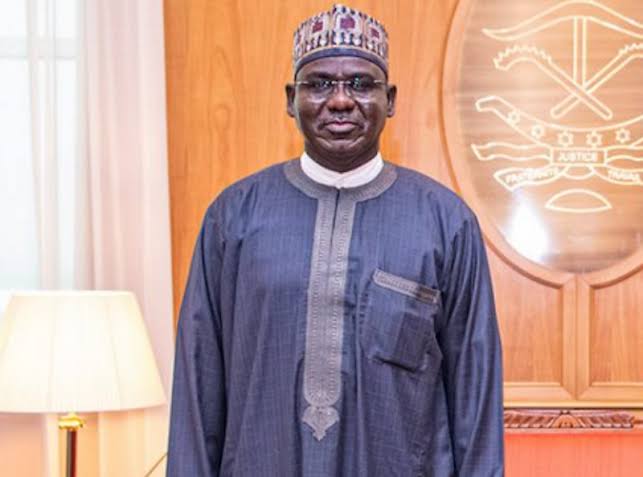 Opinion: SaharaReporters' Persistence Hoax, Why Is It Afraid Of Ambassador Buratai?
Just when one thinks that SaharaReporters is in the process of finding its way to the path of redemption, it comes out to reassert itself as a hate-spewing platform that is committed to reporting Nigeria into destruction by targeting public office holders and attempting to tarnish their image. This is why it is no surprise that Sahara Reporters' obsession with retired Ambassador Tukur Buratai, Nigeria's Envoy to the Republic of Benin, is one that defies solutions.
The online publication's latest installment in its bash-Buratai obsession was sensationally captioned "EXCLUSIVE: Anti-graft Agency, ICPC Uncovers Billions In Cash Meant For Arms, Ammunition To Fight Boko Haram In Abuja Home Of Ex-Chief Of Army Staff, Buratai."
Tragically, the piece reads like something mashed together by an amateur fake news purveyor, which means it discredited Sahara Reporters' credential as Nigeria's leading platform for sensational fake news by the very fact that the premises on which it wants unsuspecting readers to believe that the sterling general was a thief are tenuous.
For a start, the chances are slim to nonexistent that the Independent Corrupt Practices and Other Related Offences Commission (ICPC) would investigate and find alleged whooping N1.85 billion from any public office holder and not rush to the press to announce its breakthrough. Its sister organization, the Economic and Financial Crimes Commission (EFCC) recently made headlines with arrests relating to thefts of twelve digits sums by public office holders. The natural inter-agencies rivalry would have made the ICPC make a show of its success and it would not defer this responsibility to nameless "multiple sources" for a breakthrough of such magnitude if it were true.
Also, what are the chances that a former Chief of Army Staff would leave such a huge amount of hard cash in a residence and office without posting military guards, which he is entitled to, at the residence or office? Such military guards would have ended up having some sort of confrontation with any invading team, which would have created drama and resulted in sensational and viral multimedia content that would have been more credible than the hogwash delivered by Sahara Reporters.
It is remarkable that "SaharaReporters gathered that the huge cash was part of the billions of naira earmarked for the purchase of arms and ammunition by the Muhammadu Buhari-led government." Just that Sahara Reporters failed to prove how the theft or loss of this "huge cash" was not flagged by any investigation, audit, or probe that has taken place since Ambassador Buratai left office as Chief of Army Staff and subsequently appointed an envoy.
Comically, Sahara Reporters has another source claiming that there is pressure to report the supposedly recovered money as N30 million. This leaves one wondering if it is possible for any Nigerian to waive N1.8 billion simply because anti-graft agencies discovered the money. Those behind this story are shallow minded and confused to the point of forgetting that even N30 million in cash is already a violation of the Money Laundry Act and as such, admitting to a lesser amount does not in any way mitigate that a crime has been committed. The man they are trying to nail is not known to be irresponsible and could not have willfully violated extant legislation.
Even more nauseating than the attempt to lie about the phantom N1.85 billion is the fraudulent attempt to resurrect malicious lies that had previously been laid to rest. The story revived spurious claims about Buratai and his family owning property in Dubai. Unfortunately for Sahara Reporters, these were manipulated contents that failed in the past simply because Buratai was open about these assets even before detractors tried using them against him. He was also open about the sources of the funds he used to acquire the Dubai property and others. As expected, Sahara Reporters, maybe owing to the mental limitations of those running it, find it difficult to believe that there is money to be made from owning and running a snake farm like Buratai does. But to jump-start their brain, they should refer to an article in ThisDay Newspaper two years ago, "Harnessing Snake Farming as an Antidote."
That article reported that "Countries like China, Thailand and the US have the largest number of snake farms in the world and snake farm owners can earn as much as $12m (N4,560,000,000) per year." It is time that Sahara Reporters gives serious thoughts to doing actual research so that it can start believing that people can legitimately earn income, huge income from non-mainstream businesses, like snake farming, which being farming the Constitution allows Ambassador Buratai to engage in even as a public office holder.
However, in this matter, beyond ignorance, Sahara Reporters is equally running errands for certain criminals in the corridors of power. They are dead scared of Buratai for reasons best known to them. These persons have made it a duty to denigrate him on quarterly bases using the same Sahara Reporters. Even if they think they have genuine reasons to hound an upright man in the manner they are doing, to the extent that they are undermining the image of the country, they will all perish in the inferno of the bonfire they lit to roast Buratai because of their blind hatred for an innocent man.
For now, the point is that there was no N1.85 billion found anywhere or linked to Ambassador TY Buratai. If such exists then those whom Sahara Reporters serves with its malicious lies should pressure the ICPC to formally publish the findings, which would never happen because the entire thing is a hoax in the fashion of the destructive publication that Sahara Reporters is.
High Celebrity Squard Magazine 5th Edition Out With A Bang!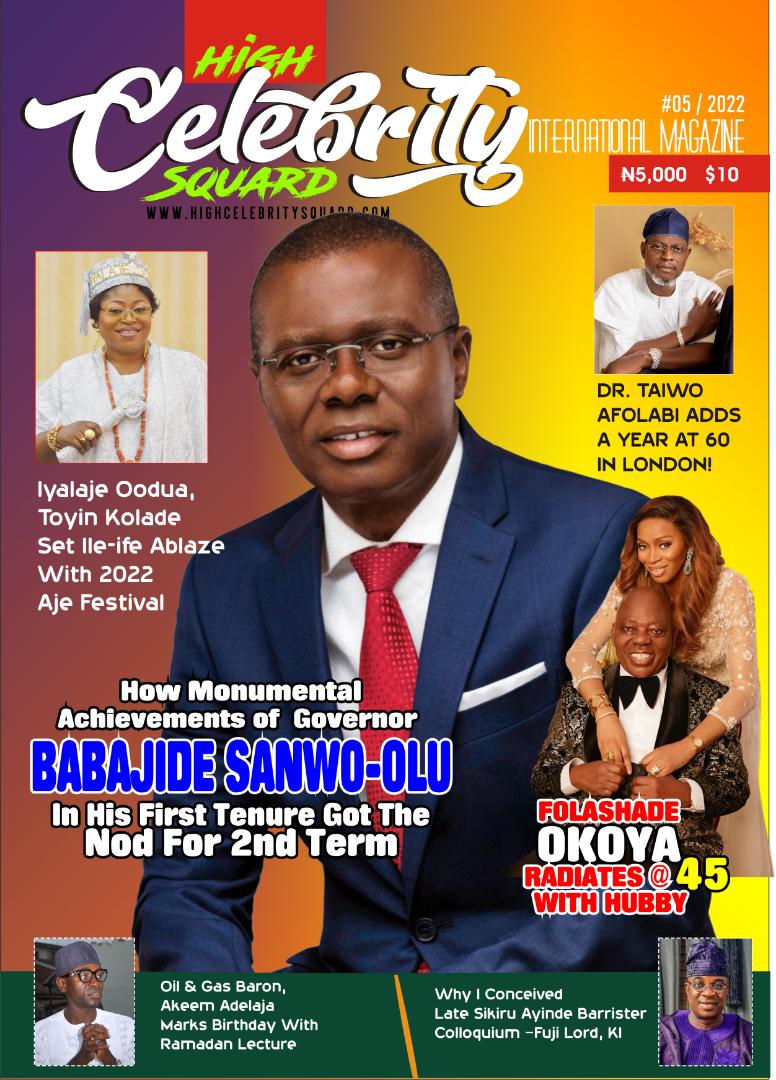 High Celebrity Squard Magazine 5th Edition Out With A Bang!
Finally, the much awaited fifth edition of your scintillating and extremely entertaining journal High Celebrity Squard is out with a big bang, the management and crew of the widely circulated magazine.
Thank the Almighty God for his divine guidance throughout the stifling period of the production of the magazine.
However, the publisher of High Celebrity Squard Magazine, Quadri Olowolagba use this medium to express his gratitude to all and sundry who supported, worked and toiled assiduously to ensure that the magazine came out peacefully after all the turmoil's.
Finally, we thank all our benefactors and those who have always stood by us like our celebrity clients corporate companies and business associates. We pray for their continuous blessings and patronage. We hereby promise another fantastic sixth edition very soon. While savoring the creative and educating fifth edition, we wish you all a very melodious 2021.
Signed:
Quadri Olowolagba,
Publisher/Editor-In-Chief,
High Celebrity Squard Int.
Magazine.