WeMA BANK announces 108.3% growth in Profit Before Tax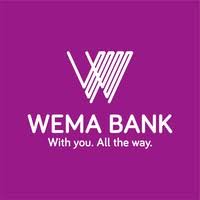 WeMA BANK announces 108.3% growth in Profit Before Tax
* Total Assets now above ₦1Trillion Naira
Wema Bank Plc's resilience was on display as the digitally driven financial institution announced its financial results for the year ended December 31, 2021. The performance which capped a remarkable year showed strong growth in key financial indices especially as the bank crossed the ₦1trillion mark in total assets.
In a statement made to the public by the bank, the Managing Director. Mr. Ademola Adebise said, "I am delighted to announce our performance for the year ended 31st December 2021. The Bank's FY 2021 results shows robust growth in all key financial metrics despite the challenging macro-economic environment.
"Our year end numbers highlight the strong growth trajectory of the financial institution. We comfortably crossed the ₦1trillion mark in total assets, with a share of approximately 3% of industry deposits."
Wema Bank recorded an increase of 108.3% in profit before tax (PBT) to close the year at N12.38 billion. This was driven by a Year-on-Year growth of 15.35% in gross earnings to ₦92.14billion in FY 2021 from ₦79.88billion in FY 2020.
The Chief Finance Officer of the Bank, Mr. Tunde Mabawonku noted that "a key measure of success for us is a consistent growth in our balance sheet and customer base – and we are glad that we are reporting healthy growth in all these areas."
Deposit Liabilities grew by 15.23% to ₦927.47billion in FY 2021 from ₦804.87billion in FY 2020 while Total Asset increased by 20.23% to ₦1.164.52billion in FY 2021 from ₦968.58billion in FY 2020.
Mr Mabawonku also added that, " Looking forward, we expect that the strong growth will be sustained despite the tough business climate as we execute our customer experience improvement initiatives built around a digital first banking strategy and become first in class in that sphere. The bank will also continue to focus on our digital business, which is a key boost for customer acquisition, consumer lending and transaction volumes while not neglecting our corporate and commercial play.
" On our commercial business, we will continue our aggressive strategy to improve our lending business alongside trade and other revenue lines. We have also unveiled our new Mission and Vision statements which underpins our corporate strategy. We want to be the dominant digital platform in Africa delivering seamless financial service'.
Gross earnings increased by 15.35% (Y-o-Y) to ₦92.14billion in FY 2021 from ₦79.88billion in FY 2020.Profit Before Tax (PBT) of ₦12.3billion in FY'21, an increase of 108.26% YoY from N5.95billion in FY'20 while. Profit After Tax (PAT) of ₦8.93billion in FY'21, representing an increase of 94.53% YoY from N4.59billion in FY'2020.
Net-Interest Income grew to ₦39.87billion in FY 2021from ₦30.86billion in FY 2020; growth of 29.22%.Non-Interest Income also increased from ₦16.83billion in FY 2021 to ₦18.83billion; a growth of 11.91%.
Deposit Liabilities up by 15.23% to ₦927.47billion in FY 2021 from ₦804.87billion in FY 2020. Loans and Advances to Customers rose by 16.33% to ₦418.86billion in FY 2021 from ₦360.08billion in FY 2020.
Similarly, Total Asset increased by 20.23% to ₦1.164.52billion in FY 2021 from ₦968.58billion in FY 2020.Key RatiosReturn on average equity of 17.26% in FY 2021 (FY 2020)
End
Dangote Cement's Past Consumer Promo Winners Recount Gains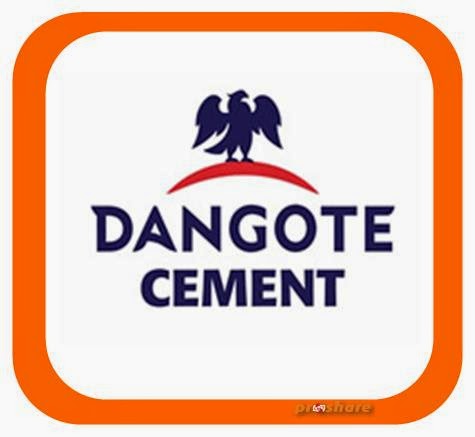 Dangote Cement's Past Consumer Promo Winners Recount Gains
Dangote Cement Promo: Previous Seasons' Winners Recount Gains
-Commend Dangote for transforming their lives
By Olorunfemi Adejuyigbe
Past winners of the Dangote Cement consumer promo have commended the company's Management for the positive economic and social impact of the promo on their livelihoods and wellbeing.
Some of the winners, who spoke on the impact of the cars and millions of Naira won during the previous seasons, described the promo as a big relief and a crucial palliative that lessened the negative impact of the COVID-19 pandemic which had then shut down the whole world.
More than 450 consumers had emerged either as instant millionaires or owners of brand new car prices, while others won hundreds of tricycles among other attractive prizes during Season 1 and Season 2 of the consumer promo.
The star winners across Nigeria who were presented with brand new saloon cars or one million naira as prizes commended the cement manufacturing giant and its Chairman, Aliko Dangote for transforming their lives for the better.
Some of the excited winners, who were contacted by telephone, recalled how they initially thought it was a dream until they were later presented with their various prizes in the full glare of the public. They said their winnings had enriched their lives and livelihoods and hailed the sincerity of Dangote Cement in handing over the cars to them.
A winner, Mr. Clement James of Marble Construction, Kaduna State who won a brand new car during the last Dangote Cement promo said the prize has enhanced the profitability of his business.
According to him, the car has assisted his company in marketing Dangote Cement products within and outside Kaduna. "We have been using the car to meet clients' and customers' needs in and around the state. This has further increased our customer base and boosted our profitability," he stated.
James pointed out that the car gift showcased Dangote's interest in human empowerment. "The truth is that the car gift has made people understand that Dangote is not only interested in making profits, but also highly interested in impacting the lives of both customers and consumers of its products.
"Before now, we only hear of how much Dangote contributes to empowerment and we had not experienced it personally. With the Dangote Cement promo, we were able to feel the impact directly. It now boosts the confidence of consumers on the company's products," he added.
Another past winner, Emmanuel Boye, Managing Director of Awuley Investment Limited, Abuja said the branded car prize his company won has become a source of advertisement for Dangote Cement and its products as people are now becoming more aware of these quality products.
"The prize has increased customers' behavior in a positive way. The truth is that many people in our locality now have more confidence in us that we are selling high-quality cement products. The branded car has made customers to believe that we are not selling counterfeit re-bagged products because they have seen something to confirm that we are getting the product directly from the company's factory. So, our sales volume has greatly improved in the past two years," Boye added.
Apart from the car prizes, some other consumers especially those who won star prizes of a million naira each during the promo said they used the cash to expand their businesses.
Mr. Nsikan Emmanuel from Calabar, Cross River State who was one of the one million Naira prize winners said, "The Dangote Cement sales promotion was a nice technique that attracted consumers to purchase more of Dangote Cement, and they have thus continued to patronise the product. Dangote is the top cement company in Nigeria that produces quality cement at an affordable price."
Another winner, Yahaya Isah Abdullahi from Kano State, said he used his million naira cash prize to expand his business. According to him, he now buys more bags of cement for sale rather than depend on credit grants from distributors. Abdullahi said he has more capital to run his business, all thanks to Dangote Cement and its promo.
For Mr. Edet Udeme of Delta State who also won one million naira, he said he used part of the money to expand his business and another part to purchase a motorcycle for customer contact and product distribution.
He said the motorcycle has enhanced his mobility and enabled him to reach out to more consumers of Dangote Cement products. "I want to thank Dangote Cement for impacting the lives of consumers through the cement promo. It will be good to see more of such promos in the future," he said.
Speaking on the promos, Group Chief, Branding and Communications Officer, Dangote Industries Ltd, Mr. Anthony Chiejina explained that the company's decision to launch the promos for the consumer aligns with its vision and mission to enhance the lives of the people by helping to provide their basic needs. "This strategy is in tandem with the quality of our exceptional products, in line with our brand promise", he said.
According to Chiejina, "The timing of the promo, two years ago, was very strategic, as the world was feeling the pains of the COVID-19 pandemic and the management thought it was good to come to the aid of its loyal customers by rewarding them via the promo.
"When Dangote Cement came out with Bag of Goodies Season 2 themed Spell Dangote and Win a Million Naira promo in 2020, it had one thing in mind, which is to give back to the consumers of the product and impact as many lives as possible.
"Two years after the promo, the company can confidently attest to the fact that it has been able to contribute positively to the lives, wellbeing, and businesses of its consumers. The mega promo, which produced hundreds of winners across the country, assisted in mitigating the effect of the COVID-19 pandemic on consumers and dealers of Dangote Cement," Chiejina added.
LIRS OPTIMIZES PAYMENT PROCEDURE ON eTAX FOR TAXPAYERS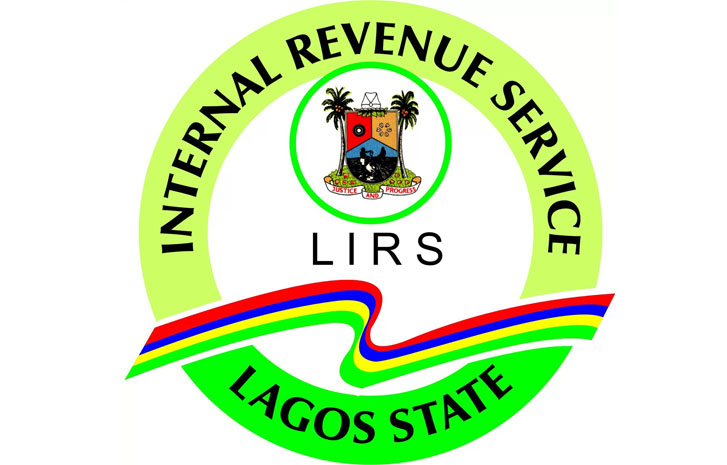 LIRS OPTIMIZES PAYMENT PROCEDURE ON eTAX FOR TAXPAYERS
By Olorunfemi Adejuyigbe
The Lagos State Internal Revenue Service (LIRS) is currently optimizing its payment procedures for utmost efficiency and taxpayers' convenience.
The Executive Chairman of the Lagos State Internal Revenue Service, Mr Ayodele Subair, in a statement issued on Sunday, said the Agency, as part of its digitalization process, is discontinuing all previously used bill references effective from August 1st, 2022.
Consequently, according to the Chairman, only the Enterprise Tax Solutions (eTax), generated bill references will be acceptable for tax payments.
The eTax platform, (https://etax.lirs.net) which went live in October 2019, was launched by LIRS to engender seamless tax operations and reduce compliance costs to taxpayers. Since its launch, eTax has improved the effectiveness of tax administration in Lagos State.
Mr Subair added that the eTax was built as a one-stop shop for all tax transactions, and it is in the same spirit that the generation of bill references, required for all tax payments is now exclusive to the eTax platform.
He reiterated that by the cutoff date of August 1st, 2022, eTax would become the only authorized channel to generate bill reference for tax payments and other tax-related transactions in Lagos State.
To generate a bill reference on e-Tax, taxpayers can use the 5 easy steps below:
1. Visit https://etax.lirs.net
2. Input your Payer ID and password to log in
3. Select revenue type, and upload schedule (For PAYE & Withholding Taxes)
4. Generate a bill reference
5. Make a payment on any of the multiple channels available, using the generated bill reference.
For further assistance on eTax or other related enquiries, taxpayers are enjoined to call LIRS customer service hotline on 0700 2255 5477 or send email to etaxinfo@lirs.net.
Visit the website: https://lirs.gov.ng, Follow on Twitter:@lirsgovng, Facebook: @lirsgovng, Instagram: @lirsgovng
Signed:
Monsurat Amasa
Head, Corporate Communications
LIRS
Abounding investment opportunities in the e-commerce value chain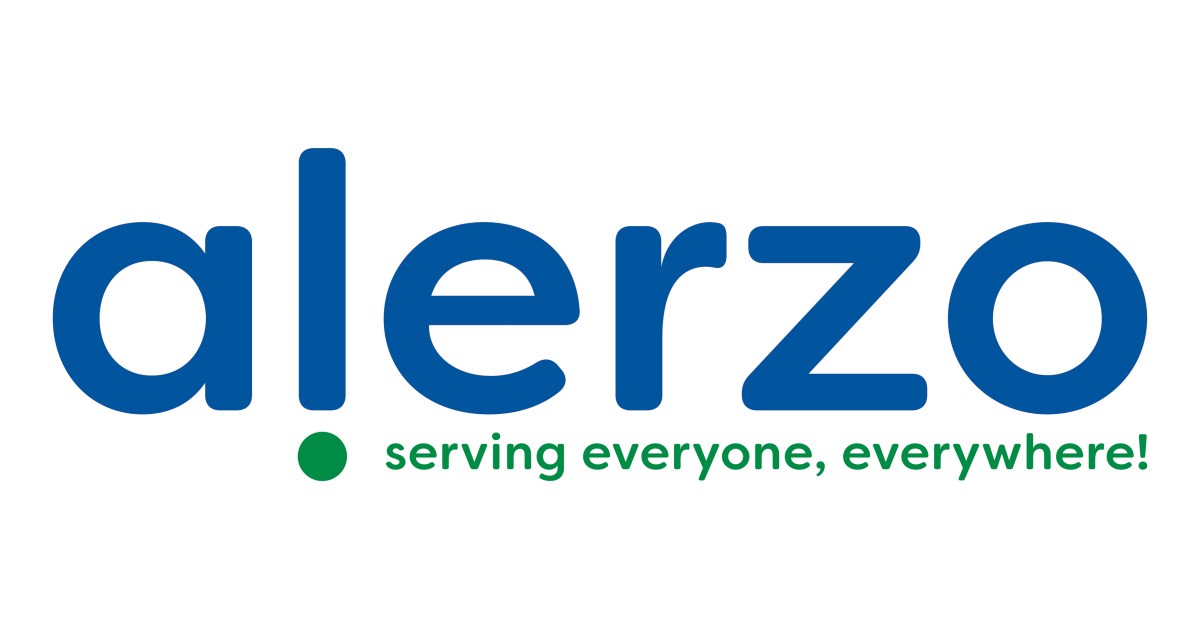 Abounding investment opportunities in the e-commerce value chain
By Olorunfemi Adejuyigbe
B2B platforms like Alerzo are changing the Nigerian retail market narrative by presenting the attractive investment opportunities therein to the world.
The federal government recently revealed the improving impact of e-commerce on the country's economy, saying the current e-commerce spending in Nigeria has grown to $13billion per annum and expected to reach $75billion in revenue per annum by 2025.
Expressing passion about the growing investment opportunities in the e-commerce value chain, which are capable of contributing significantly to the country's Gross Domestic Product (GDP), the federal government also said e-commerce grew in Nigeria from 14% in 2019 to 17% in 2020.
Alerzo's technology-based market penetration helps in reaching people beyond the urban settlements to rural areas and giving them access to extensive catalogue of products, in addition to free delivery. The leading e-commerce platform also facilitates development and financial inclusion through digital payment platforms.
For instance, Alerzo, through AlerzoPay, is contributing to the development of dematerialized payment solutions which are key to the success of e-commerce and an important asset for Nigeria when it comes to development prospects.
By their business models, B2B e-commerce platforms are a chain of activities that open up economic opportunities such as job creation, financial inclusion and technology advancement, as Alerzo's Chief Executive Officer, Adewale Opaleye, made known that Alerzo directly employs more than 3,000 people in its operational chain.
B2B e-commerce platforms also allow local retailers to improve their businesses and become profitable and thus enable them to hire more staff to support their production and/or distribution activities.