What's The Way Forward For Gordon Hayward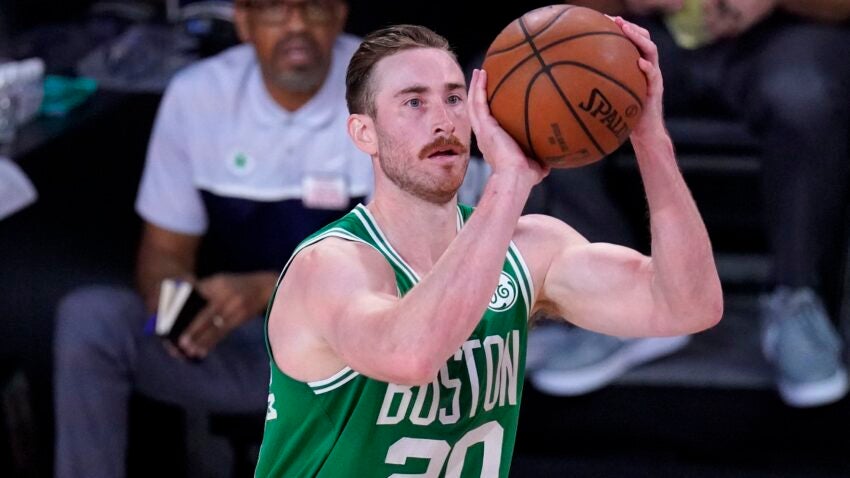 Of a truth, Gordon Hayward has opted out of his contract with the Celtics. But just because he is now a free agent doesn't mean he won't end up back in Boston.
There is still a very real chance that Hayward is done with the Celtics. And there is a very real chance he leaves town and the Celtics are left with nothing to show for it.
That would be a massive disappointment, since Hayward is a darn good player and the Celtics are better when he's on the team. Injuries have derailed his three-year run in Boston, but when he's healthy, he is a do-everything player that helps Brad Stevens' system go. Losing him subtracts a talented two-way player from a team hoping to compete for a title in 2020-21.
But again, there is a chance that Hayward returns. No one knows what is going to happen when free agency opens up at 6 p.m. on Friday — including Hayward.
Hayward is famous for making his decisions at the last minute. We saw it when he first signed with Boston, with his announcement high jacking everyone's Fourth of July, and we saw it Thursday when he went right up to his 5 p.m. deadline. So we may be waiting a bit for Hayward to make up his mind once again.
But there are only three options for Hayward and the Celtics now that he is a free agent: