Why Prince Okolie Is A Political Guru, Entertainment Specialist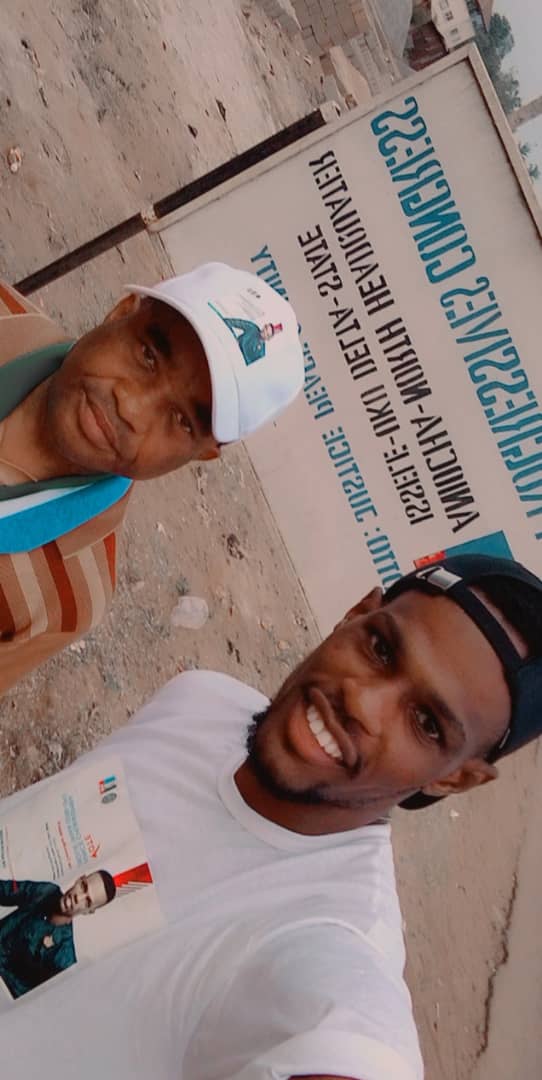 Why Prince Okolie Is A Political Guru, Entertainment Specialist!
Of a truth, You can actually call Prince Chukwuemeka Okolie a political guru and an entertainment specialist.
Over the years,  Honourable Prince Chukwuemeka Okolie has proven to be consistent with his Political career and entertainment business. He contested in Lagos state in 2019  after the Senate and the federal house of representative passed a bill that youth from the age of 25 years ago can start contesting for various Political positions ranging from the state house of assembly, governorship, house of representative and so on and in 2021 in Delta State.
Honourable Prince Chukwuemeka Okolie was one of the first youth from that age range to contest in that election in 2019. It was the  first election that allowed the  youth from 25 years old /35 years. Since we first had our democracy in 1999, Honourable Prince Chukwuemeka Okolie was the youngest to contest for the federal house of representative against femi Gbajsbiamila the current speaker of the house representing surulere federal constituency 1.
After that election battle, surulere felt the impact of this young man and a lot of people started saying it will be hard for him to win an election in Lagos state because of his igbo names most especially in surulere, then he decided to go back to his hometown Delta State Issele-uku kingdom to be precise, lucky enough the few times he spent home he had proven himself worthy to be singled out for another election.
He won his Primary election in his hometown under APC and came out strong as the party candidate to contest in another election for Chairmanship and councilorship  election which is one of the biggest elections in Delta State as it's considered the governor's elections.
Honourable Prince Chukwuemeka Okolie wrestled with the opposition party despite the fact that all odds was against him but his party's number one leader in Anioncha North Local Government Barrister Cyprian Ashibuogwu was strongly behind him and supported him 100% both financially and morally as the APC leader believed strongly in him, Chief Oscar Juwel  the state officer of APC Anioncha North Local Government supported him and The Right Honourable His Excellency Rt.Hon Victor Onyekachukwu Ochie who is the federal Leadership of APC from National level didn't leave Honourable Prince Chukwuemeka Okolie as the Right Honourable Victor Ochie Also supported him massively directly and indirectly and we can't leave  Michael Obi Ebe aka Uwanine Ventures The Chief Executive Officer Of Mike Uwanine Ventures Construction Company as he took the young youth personal as well in making sure he makes head way in his pursuit.
Despite all said and done the mandate was wrestled off him because Delta State is believed to be a one party system state but his impact was heavily felt because in his ward and pulling Unit PDP didn't get up to 80 vote in all the 3 pulling unit in omado primary school Issele-uku as it was hard for them to defeat the young man.
Honourable Prince Chukwuemeka Okolie has really proven himself to be a strong youth fighting for real change in the nation during an interview he has Promised never to give up.
Honourable Prince Chukwuemeka Okolie is the President and founder of Change for Nigeria Youth and the Chief Executive Officer of swaGaPrince Entertainment company.
He is also a graduate from the Lagos State University studied sociology and critical thinking and he has a master degree in leadership and capacity building he promised to further to PH'd and beyond.
We are marveled by his consistency and willpower to keep doing this and always coming out despite the outcome…
Below are some pictures from his previous campaign and flag off under the All Progressive Congress APC.