Wife Arranged Husband's Abduction, After Starving Her Of S#x And Money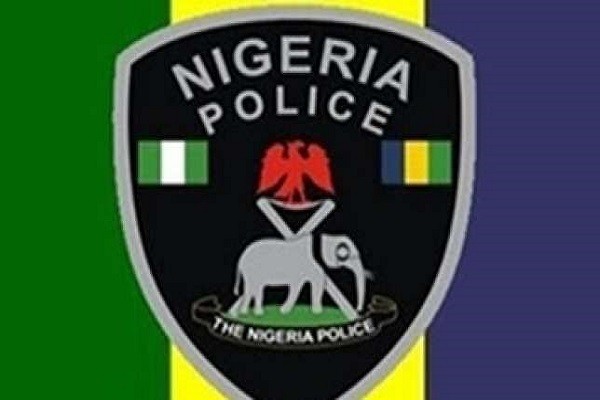 Wife Arranged Husband's Abduction, After Starving Her Of S#x And Money
A 40-year-old woman, Mrs Joy Sunday, who was arrested by the Akwa Ibom Police Command for conspiracy over the kidnap of her husband, on Friday, September 2nd 2022 opened up on why she masterminded her partner's abduction.
She said she involved herself in the act because her husband had starved her of sex and money for too long.
It was gathered that the kidnappers demanded N10m as ransom and later reduced it to N2m which was paid before the police arrested them at the point of sharing the loot.
The suspect, who was among 29 others paraded for various offences including kidnapping, robbery and child theft by the State Commissioner of Police, Olatoye Durosinmi, said she had been subjected to doing all sorts of manual jobs to fend for herself and the children since her husband got married to another woman.
She added that when one of her children finished secondary education, there was no money to send him for further studies.
She said, "I arranged for my husband's kidnapping because, for a long time, he had abandoned me with his children. Even when my father and mother inlaws were alive he abandoned me. He never cared for his children. I engaged in menial jobs such as weeding on people's farms to feed my children and pay their school fees.
"One of the children finished from secondary school and I approached my husband to plan how to send the son to learn trade since the father refused to send him to university but my husband shunned me. The major reason i arranged for his kidnapping is that my husband refused to have sex with me and does not take care of me and the children."
She disclosed that she never collected her share of the money before they were arrested by the police
"The kidnapper that collected the ransom of N2million never gave my share and I don't even see the money. It was when the kidnappers were sharing the N2m that the police arrested them and they mentioned me. They never gave me any part of the ransom collected from my husband.
"The kidnap kingpin (now at large) identified as Udo Moji assured me that he would collect the money from my husband for me since my husband attacked me and poured soup on me. So, I agreed with him and he kidnapped my husband. I ran around to gather money to pay the kidnappers. The main suspect, Udo moji ran away.
Narrating his ordeal, the husband of the suspect, Mr. Emmanuel Sampson Ebong, who hailed from Ntak Obio Akpa in Oruk Anam Local Government Area of the state said, "I was kidnapped on July 21, 2022 in my compound.
"I came back from where I went for treatment because I was weak. Around 8.30pm, I saw about six people in my compound. They struggled with me and fired two gunshots into the air, I struggled with them before they took me out of my compound in a minibus and drove away.
He added, "They kept me from that Thursday till Sunday and demanded N10m from me and later reduced it to N2m before the police came that day, If not for God, they would have killed me.
"They took me to Etinan where they kept me. I thank the Nigeria Police for the rescue operations. I also thank my Village Head. I don't know the reason they kidnapped me, they collected N2m from me. The police later recovered over N500,000 from them.
Meanwhile, the Commissioner of police, Olatoye Durosinmi, while parading the suspects vowed that his command would not leave any stone unturned to ensure that residents of the state sleep with their eyes closed.
Hurray! Jerry, Zuwiera mark 4th wedding Anniversary In Grand Style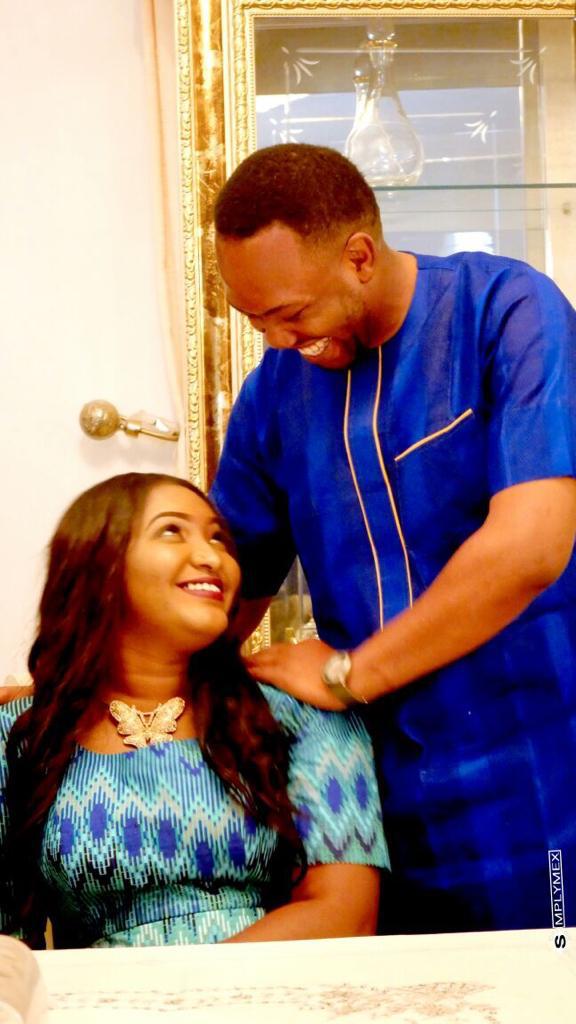 Jerry and Zuwiera mark 4th wedding Anniversary In Grand Style.
"Whoso findeth a wife findeth a good thing, and obtaineth favour of the LORD" according Proverb 18vs22. This is so true in the life of young mobile entrepreneur and hospitality expert, Jerry Aloye Opiughie who took the bold step 4 years ago to walk down his hearthrob, Zuwiera to the altar at Christ Faith Tabernacle ( Games village Estate Abuja) on 25th March 2017 at a well attended wedding ceremony by friends and family which the traditional marriage had earlier took place at Fugar in Edo State on 23rd March 2017.
The Sales and marketing manager, Wells Carlton Hotel and Apartment Abuja, Jerry Aloye Opiughie revealed in love letter he penned down to Mark 4th wedding Anniversary. "I blessed the day I found you and it has been one level of Favour to another since the day you became my wife"
The two lover birds started the journey together from the scratch, in a room apartment with nothing except with the dreams and Aspirations that they shared. Jerry said "I don't know how to appreciate the love of my life Zuwiera, She's my wife, my mother, my friend, The frosting on my cake, the flame on my candles and the helium in my balloon and the mother of our son, Bryan. I call her "SUGAR" because she sweeten my life since she took the risk to go along with me on this marital journey.
I can remember vividly when we moved into one bedroom apartment with no window blinds, no cotton, no pot just a bed on the floor and she was happy with me that we are building together. I had no car but she assured me that she doesn't care about a car but she was concerned about what drives me in life"
My Sugar, even as we celebrate our 4th year wedding anniversary today, you know we are not where we used to be be but we are grateful for what God has done for us.
To my Sugar, You're the perfect one for me and I love our life together.
You're an amazing wife and I'm so lucky to have you in my life.
I love being married to you and you're more beautiful now than ever.
I just want to let you know that we make a great team and understand me like no one else.
Happy 4th anniversary to my wife and my best friend, Zuwiera.
Linda Ikeji reveals top secret ' The father of my child has turned his back against me'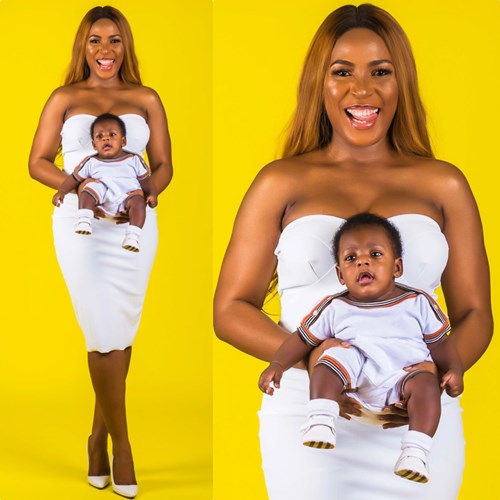 Two days before my 38th birthday on September 17th, I welcomed my first child, my son, Jayce. I look at him and I wonder why I waited so long to have a child. I've never known love like this. I literally have tears in my eyes every time I look at him. I can't believe he came out of me. He is by far my greatest blessing and I'm looking forward to navigating him through life!
Now to the reason why you are reading this. I argued with myself for a long time whether to put this out or not…and finally decided it was a story I wanted to share. I've always been open about my life but I'm sharing details about my personal life mostly because of the girls who look up to me. The girls I have mentored, mentoring right now and plan to mentor in the future. I'm very particular about our young girls and I have personally tried over the years to be an example in some way; tried to teach these girls how to fight for their dreams, how to live right and do right and then I go and have a child out of wedlock and that must be a little confusing to some of them and especially with so many untruthful stuff out there about me. The most hilarious is that I had a child for a married man. Lol. Here's my answer to that! The married man that I will sleep with has not yet been born. If he's been born, he will die, be buried, rise and die again before he will lay with me. I don't do married men. The father of my child is a single man and his name is Sholaye Jeremi. To be honest, at some point I thought he was my final bus stop but you know how life happens…lol. Unfortunately he and I are a completely closed chapter. Sadly for our son Jayce, it's the kind of chapter that can't ever be opened again.
One of the things many people have asked me is how I met this man because we don't run in the same circle. Well, I met him 3 years ago at Wheatbaker Restaurant in Ikoyi in December 2015 shortly after I moved to my home in Banana Island, Ikoyi. It was a day after Christmas and I was having dinner with friends when he walked in. He saw me and the rest is history. He claimed at the time that he had never heard of me which was seriously a turn-on for me because up until then I'd only been meeting men who behaved like fans. At the time we met, I was 35 and he was 37 and I'd been single for nearly 4 years. I was definitely searching and I fell in love almost immediately and so we became an item.
At the time I met him he lived in a 3-bedroom flat at what used to be 5th roundabout in Lekki after Mobil. I used to drive for almost two hours in traffic from my house to go see him. Most of the time, I carried my laptop to his home to enable me to work and at the same time spend the whole day with him.
It was a whirlwind romance. He was the funniest and most romantic guy I'd met up until that point, so it was easy to fall in love and I truly believed the feeling was mutual. A few weeks after we met, it seemed like we were planning a future together. This man was already calling me Linda Ikeji Jeremi and making all these plans but then just like that, it was over between us. I went from waking up every morning to love text messages from him to no more calls. I was just thanking God for finally sending me my own man when all of a sudden we were no longer talking to each other. Later he would tell me what scared him off. My public life. He claims he's a private business man and didn't want the attention being with me would bring to him and I told him I understood and we went our separate ways. We tried to get back together in 2016 but it didn't work out so much so we separated again but stayed in touch (mostly him to be honest), stayed friends and that was how our back and forth started.
By mid-2017, we were both still single and we started seeing each other again quietly. There were times it was very intense and we talked about a future together, and there were times that I couldn't figure out what exactly I was doing with this guy. We were not suited for each other. Totally different lifestyles. And there was the problem of my fame. I walked away from this man a million times and he came after me a million and one times. No matter how much I pushed him away, he kept coming back and me, because I couldn't find anyone else, I kept going back. Lol. So I was basically going back to my ex because I couldn't find anyone else. *sigh*.
Then I fell pregnant. It wasn't planned, it just happened; though we talked about having a child together just two months before I fell pregnant. He said something about putting a billionaire baby inside me and I remember jokingly telling him that I'm also a billionaire so our child was going to be a billionaire on both side…and we laughed. But after I fell pregnant, things became extremely weird between us. If I tried to explain what happened, I wouldn't be able to because it was confusing to me. We went from talking about the pregnancy and being okay with it; he even suggested I go to Dubai for my pre-natals as he didn't trust doctors in Nigeria, to literally not talking to each other anymore. Around when I was about three months pregnant, he did come to see my parents and actually became very cool with my dad. They were literally exchanging Whatsapp messages every day. He later agreed to a traditional wedding which he didn't follow through and then he switched. He began to treat me with so much hate and aggression that I and my family had to cut him off completely.
To be honest if anybody had told me when we met three years ago, considering how deeply we cared for each other that I would fall pregnant two years later and he would completely turn his back on me for most part of my pregnancy, I never would have believed it but that's what happened. I had to draw strength from myself, my family and close friends.
And Jayce…oh my son Jayce, he was my biggest strength. It was almost as if he knew his dad was acting up so he came through for his mum. He was gentle with me when I was carrying him. I had an extremely easy pregnancy. I pushed him out under 3 mins and was in the labour room for less than 30 minutes. And then my snapback was amazing. Three weeks later, it was almost as if I'd never been pregnant. Jayce was my soldier when his dad turned his back.
But still, I have absolutely no iota of regret meeting Sholaye. Gosh, have you seen Jayce? How can I regret that? God doesn't make mistakes. If you believe that you're always led by God like I believe then I have to believe that God led me to this man for whatever reasons best known to Him. I thought God sent him as my life partner but I guess He just used him as a vessel for my greatest blessing. Now his part in my story is over. I know when to put my hands up and surrender. That God brought someone significant into your life doesn't mean they are supposed to follow you throughout your life's journey. We should learn to know when people's part in our story is over. Don't fight for closure, don't ask for explanations, don't chase answers, just let them go and know that if God meant for you to have them in your life, He would have given them to you. Sometimes people just come to serve a purpose in your life and are not meant to stay and there's no point holding on to them. This one is done and dusted. It's just Jayce and I now moving forward and I know life will be beautiful for us.
Being a single mum wasn't the dream I had for myself; I'd prayed for the kind of happy home my parents built for us (they've been together for 40 years). Nothing is more important to me than family. For years I'd hammered on how much I was looking forward to getting married, having children and building my own family and I believed God was going to come through for me on that one, but I have come to understand that we have no control over what life throws at us no matter how much we plan, pray, or work. And we also have no control over the actions of other people towards us. One of the things I have learnt in my life's journey is that your idea of how life should go might be different from the way life actually goes. It's called Life Happening. Sometimes it unfolds into something we never dreamed of but because we don't recognize the route we find ourselves on our journey through life, doesn't mean God won't get us to our destination. Remember, an uncertain chapter doesn't ruin the whole book. Life will happen whether we are ready or not. All we can do is keep our heads up and keep moving.
Family and close friends told me I owed no one any explanation about the circumstances that led to the birth of my son, but I knew without writing this, I could never stand in front of the young girls who look up to me and talk to them again. I could never go on my secondary school tour and speak with these girls again about living right and doing right. I would always feel like I have no moral right to do so. I went to 15 secondary schools in 2017 and talking to those young impressionable girls has been one of the highlights of my life. I cancelled this year's tour because I was pregnant and I haven't made any preparations for next year's tour because I wanted to set things right first.
I have so many plans for young girls next year and in the coming years with the Selfmade finance and mentorship projects with international collaborations, so this was important for me to do, to explain myself to the young girls who look up to me and feel disappointed that I got pregnant and had a baby out of wedlock. For years, I have preached decency, morality and uprightness and despite what happened to me, I mean it from the bottom of my heart. That should be the only way to live. That's the only way I live. Don't ever compromise your values. With this, I was led by my heart and my clock ticking and even though I have no regrets, I'm sorry if I let any of you ladies down by the decision I made, and I hope you learn from my experience. I hope you do better than I did. The ideal thing would be to find a man you love, who loves you back and gives you stability, get married, have kids and raise a family, not being a single mum or a baby mama. I was 37 years old at the time I conceived and if I want to be honest, my age played a role in me allowing myself to be pregnant out of wedlock. I don't want to be having kids in my 40s or struggling with fertility later in life. This wasn't the plan but like I said before, life happens. You just have to find a way to make the best of what life throws at you. And so for any young girl this means anything to, I am truly sorry. I am not sorry I had Jayce, I'm just sorry I didn't go about it the right way.
But you know, despite this crazy love experience, I still believe in love and I believe in happy endings and I can't wait to one day, God willing, have my fairy tale ending. The father of my child is the only man I've given a chance to in 6 years. Lol. I swear. I'm not really a relationship kind of girl. I'm more a career girl. I can go for years without a man. I'm one of those women who don't need a man to validate their existence but biko, I've done the single life enough in the past…lol… going forward I'm looking forward to giving someone else a chance and try this love thing again. I was raised in a happy 2-parents' home and that's what I want for Jayce. So I hope I meet a great guy soon until then I'm enjoying motherhood. It rocks! Life has never been more beautiful!
I'd also like to address a few other issues. Number one is this celibacy issue. So many people have trolled me over it and I'd like to correct the misunderstanding. I have never ever in my life said people shouldn't have sex before marriage. NEVER EVER have I said that. I have even argued with quite a few people that it is not feasible in this day and age. What I have always said and I maintain till today is; Do not ever sleep with men for money because any woman with a brain and determination can get her own money herself. And there's nothing sweeter than your own money. I am 38 years old and I recently bought a N100million+ car; what the heck do you need to be sleeping with a man for? For designer bags, first class tickets and luxury holidays? GTFOH with sleeping with a man for rent money! You can give yourself all that and more if you apply yourself, fight for your dream and work your butt off. Men don't have the exclusive right to create wealth; women can also create wealth. Money is not male. Wealth is not male. Success is not male. We women just need to believe in ourselves more and get off our butts and stop relying on our looks and charm instead of our brain, mind, will, and our God given talent/gift. We can be rich, we can be successful, we can break barriers, do what was formerly termed impossible, do what men can do, be CEOs of conglomerates and billionaires without ever having to lie on our backs. Please ladies, we are powerful beyond measure and can do anything and be anything we want to be.
The other thing I've always said is; do not sleep around with multiple men who just use your body for their pleasure; that is; too many one night stands, casual sex, many sex partners in a short period of time all in the name of relationships. Your body deserves better. I feel sex should only happen when you're in a loving, committed relationship with someone you love. I was celibate for many years until I met my son's father and fell in love. And instead of increasing my body count, I just went back to the same eggplant…lol. My mistake was I should have walked away when the relationship became a waste…lol… but then again, Jayce wouldn't be here today if I had. So really, there's nothing that I have preached that I didn't practice. So you guys stop trolling me over this abeg! Lol.
Thank you for reading and thank you for your understanding.
Love and kisses to you and yours
Hugs
Linda
47-year old Supervisor defiles 2-year old Pupil at Chrisland School in Lagos
A supervisor at Chrisland School in Lekki, Lagos, Adegboyega Adenekan, was on Monday arraigned at an Ikeja High Court for allegedly defiling a two-year-old pupil in his care.
The Supervisor, 47, pleaded not guilty to a charge of defilement of a child.
The Prosecution, led by Titilayo Shitta-Bey, the Lagos State Director of Public Prosecutions, said Adenekan committed the offence sometime in November 2016 at Chrisland School at Victoria Garden City, Lekki, Lagos.
Shitta-Bey said: "The defendant defiled the complainant by having unlawful sexual intercourse with her.
"The offence violated Section 137 of the Criminal Law of Lagos State, 2011."
The alleged defilement was reported to the Lagos State Domestic and Sexual Violence Response Team for investigation.
The parents of the victim were present in court.
However, following Adenekan's not guilty plea, his lawyer, Olatunde Adejuyigbe (SAN), requested that the school supervisor should maintain the bail granted to him by the Magistrates' Court in December, 2016.
Adejuyigbe said: "The defendant was admitted to bail by Chief Magistrate Osunsanmi on December 1, 2016.
"The essence of an application for bail is to ensure that defendant stands trial.
"The state has concluded its investigations in the matter, interference by the defendant or witnesses will not arise.
"The defendant does not have a criminal record, he has been attending court proceedings and he came to court this morning voluntarily, despite being informed that he will be arraigned.
"The same sureties (his former colleague and father-in-law) that were approved by the magistrates' court have expressed willingness to continue and they are present in court."
The DPP, however, opposed the SAN's bail application.
Shitta-Bey said: "The gravity of the offence will make the defendant to have an urge to flee.
"Bail is discretionary and I urge your lordship to remand him in prison custody."
The Judge, Justice Sybil Nwaka, to determine Adenekan's eligibility for bail, interviewed him in the open court.
The school supervisor told the judge that although on leave, he was still employed by Chrisland School and was currently tutoring children privately to sustain himself financially.
He said: "I still work there (Chrisland School) but I was asked to go on leave pending the outcome of this case.
"I was initially being paid my salary but it was stopped last year.
"I presently do some private tutoring to sustain myself."
Nwaka queried why parents allowed him get close to their children considering the grievous charge against him.
Responding, Adenekan said: "The private home tutoring I do is under the supervision of the parents and their domestic staff.
"Their (the parents) reaction to the charge I'm facing is that they will stand by me because they all know me.
"This is a profession that I have been in since 1996.
"I have trained children by the grace of God long before this charge.
"I tutored them and they have turned right.
"I was so shocked when this woman (the complainant's mother) called me and said this happened.
"The parents' reactions are: 'Mr Adenekan, we are ready to support you because we know you.'"
Nwaka in a ruling ordered that Adenekan should maintain the bail granted him by the magistrates' court.
The judge ruled: "The purpose of bail is to ensure that the defendant comes to court and it is discretionary.
"This defendant I've been told has been coming to court on his own volition.
"I have no evidence before me that the defendant will jump bail.
"The sureties who stood for him at the magistrates' court are present in court.
"The defendant is to remain on the bail granted to him by the magistrate court."
Nwaka adjourned the case to February 6 for trial.