Woman seek divorce over husband's inability to impregnate her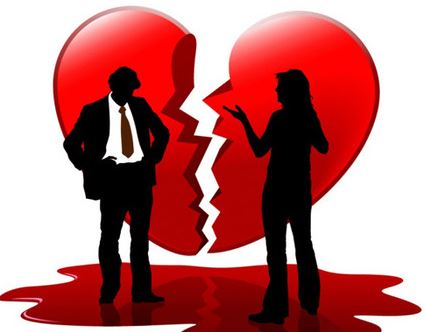 An Electrician, Joseph Abo on Friday told a Nyanya Customary Court in Abuja that his wife made away with all his properties, including a pair of bathroom slippers.
Abo made the claim while responding to a divorce petition filed by his wife, Victoria.
"One morning, I had some work to do outside the house. As I left home I thought my wife also left for work too because she works with the Ministry of Foreign Affairs.
"To my greatest surprise, when I came home, I almost did not recognise my house because my wife had moved all my properties; our wedding pictures, our wedding gifts, down to my bathroom slippers,'' he said.
He said that the most painful aspect of the development was that he hid some money at the back of the parlour chair, which was among the property his wife removed from the house.
"I made an opening in the back of the parlour chair, where I hid N87,000, I did not want anyone to see it because it is contribution money, now my wife has packed everything,'' he said.
He, however, told the court that he was in a covenant with his wife and would not agree to the dissolution of the marriage.
However, the petitioner, who was present in court, denied the allegations, saying the things she moved out of the house were those she bought with her money.
"I am not aware of any money hidden at the back of the parlour chair, I only packed all the things I bought with my money,'' she said.
The petitioner begged the court to dissolve the marriage, saying she has no reason to remain in the marriage since the marriage had produced no child.
"My husband has infection which affected his sperm count. I took him to the hospital for treatment but he is not willing to take his medications, hence he was unable to impregnate me.
"And he already has six children with three other women; I beg this honourable court to help me to dissolve this marriage,'' she said.
The judge, Jemilu Mega, advised the respondent to try and win back the love of his wife and possibly seek reconciliation with her before the court passed its judgment.
Mega adjourned the case until June 8 for judgment.
NAN)
NGIJ Commences Governance Assessment Tour In Ondo State
The Nigerian Guild of Investigative Journalists (NGIJ) will on Monday commence Governance Assessment Tour in Ondo State to assess impact of Governor Oluwarotimi Akeredolu administration on the people.
A statement issued on Saturday by the Guild Public Relations Officer, Adeyemi Obadimu said NGIJ delegation would arrive Akure, the Ondo State Capital on Monday to commence the Governance Assessment.
Obadimu noted that the Governance Assessment aimed at rooting for the truth, getting firsthand information from different stakeholders and assessing impact of current administration in Ondo State.
"Our members from every part of the country will on Monday converge in Akure, Ondo State Capital for commencement of Governance Assessment Tour to assess Governor Oluwarotimi Akeredolu administration impact on the people.
"Our crew will engage critical stakeholders including traditional rulers, civil servants, labour unions, pensioners, top government officials, students, market men/women and others in order to get firsthand information about the current administration led by Governor Akeredolu."
Obadimu disclosed that the guild has carried our similar assessment in Kogi and Bayelsa states, saying 'this is part of our contributions to deepen Democratic rule in Nigeria'.
Heritage bank partners with Multi choice to flag off BBN third edition
Sequel to successful outing of season-2 of the Big Brother Naija (BBNaija) last year, Heritage Bank Plc, has again partnered with MultiChoice Nigeria Limited, owners of the DSTV and GOTV brands to bring the third season of the entertainment to viewers across Africa and beyond.
The Big Brother Naija 2018 was launched on Sunday night with Ebuka Obi-Uchendu as the host with 20 house mates battling for the winning prize of N45 million which include a cash gift of N25 million and SUV Jeep among others. The theme of this year's edition is "Double Wahala."
The host said one of the innovations in this season was that viewers could give housemates secret tasks to do and some lucky viewers could win cash prizes of N1 million during the duration of the show.
The house mates will stay at the Big Brother House for the next 85 days to entertain viewers and the show promises to show case a lot of drama, intrigues and romance.
Speaking at the live streaming of the opening session in Lagos at the weekend, Mr. Fela Ibidapo, Group Head, Corporate Communications of Heritage Bank said, "When the last season of the reality show was about to start, some of us did know what we were getting into. We are back here again because last year was successful.''
He said Heritage Bank believed in creativity and innovation and expressed appreciation to MultiChoice for the opportunity to be part of this edition of the show.
About 20 house mates were invited to the house in the third season of the show which began last Sunday night, with four of them debuting in a reality show for the first time in their lives.
This is an increase over 12 that participated in last year's edition.
The new comers are Nina Chinoso 21 years- old, Vanessa Williams aka Vandora from Edo State, Teddy A 29 and Kelvin Burle aka K-Brule 23 years-old.
The others are Alexandria (a lady) 22, Adedayo Adewunmi aka Dee-One, a comedian; Princess Onyejekwe 25, Miracle Igbekwe, a pilot and model; Ahneeka 25 years and a TV presenter; Rico Savey,25; Bam Bam,28 years-old freelancer in acting and singing; Bitto Brain 26, Ifu Ennanda, an actress and business broker; Leo 25 years-old corporate hustler with a retail firm; Khloe 24 and a fashion designer; Angela 31 years-old film maker, Anto, Tobi- 23, Cee-C and Omololu Adetokunbo aka Lolu.
In the season two of the show, besides providing financial assistance to the BB Naija contenders, Heritage Bank helped them with business and advisory support services for between six to nine months.
This support helped to chart a veritable course and equip the housemates with the necessary tools to make informed business choices during their individuals' careers.
In a bid to bring additional value to Nigerian culture, Heritage Bank also ensures that in partnering with the housemates, they take positive steps towards creating, preserving and transferring wealth to Nigerians.
Heritage Bank had also organised an SME enhancement capacity programme for the Ex-Housemates of the BB Naija and other emerging 21st century entrepreneurs at an SME enhancement capacity training programme.
Big Brother Nigeria was designed by its creators to attract controversies and create agenda for social discussions.
How civil defence corps became a millionaire overnight with Skye bank Promo

Mrs Eunice Odubor, a 48- year old staff of the Civil Defence Corps, yesterday won the 4th edition of the season 2 reach for the Skye millionaire reward.
Forty other lucky loyal customers across Nigeria also went home with various cash gifts ranging between N20, 000, N50, 000 and N100, 000 respectively.
The cash bonanza and draw which took place at the busy Ekiosa market in Benin City, the Edo State Capital, had in attendance top management staff and Zonal officers of National lottery Commission which witnessed the occasion.
Presenting the cheque to Mrs Isibor, at the resident of the Obazelu of Benin Kingdom, Chief Osaro Idah, the group head Product and Innovation of the bank, Ndubisi Osakwe, said the presentation was a clear demonstration of Skye Bank's commitment to continue to impact the lives of loyal customers.
He said: "Today Skye Bank has shown its capacity in supporting individuals and retail businesses. We started this journey a couple of months back…now in its 3rd year and this is the fourth in the series.
"We have given given rewards to customers who are loyal to Skye Bank, who have responded to our promo to put N10, 000 for 30 days in savings account and they will qualify to win up to N1m. Mrs Idubor of Foresty branch Benin who has been loyal invested N10, 000 and has won N1m and her account will be credited"
In his remark, Chief Osaro Idah, who presented the cheque to the winner commended the bank for blazing the trail in corporate social responsibility among banks.
Elated Mrs Idubor, who could not hold back tears expressed her gratitude to Skye Bank for the money and promised to tell others to bank with Skye Bank.
She said part of the amount will be invested into the education of her child who had dropped out of the Ambrose Alli University Ekpoma due to paucity of funds.
The Zonal Coordinator, National Lottery Commission, Mrs Kate Okocha, also commended the bank for the transparency and encouraging people to save by opening account.