Wonderland Lagos 2022: The Most Exciting Holiday Experience To Storm Lagos Nigeria Balmoral Group and Octoplus Marketing Group in partnership with CEC unveils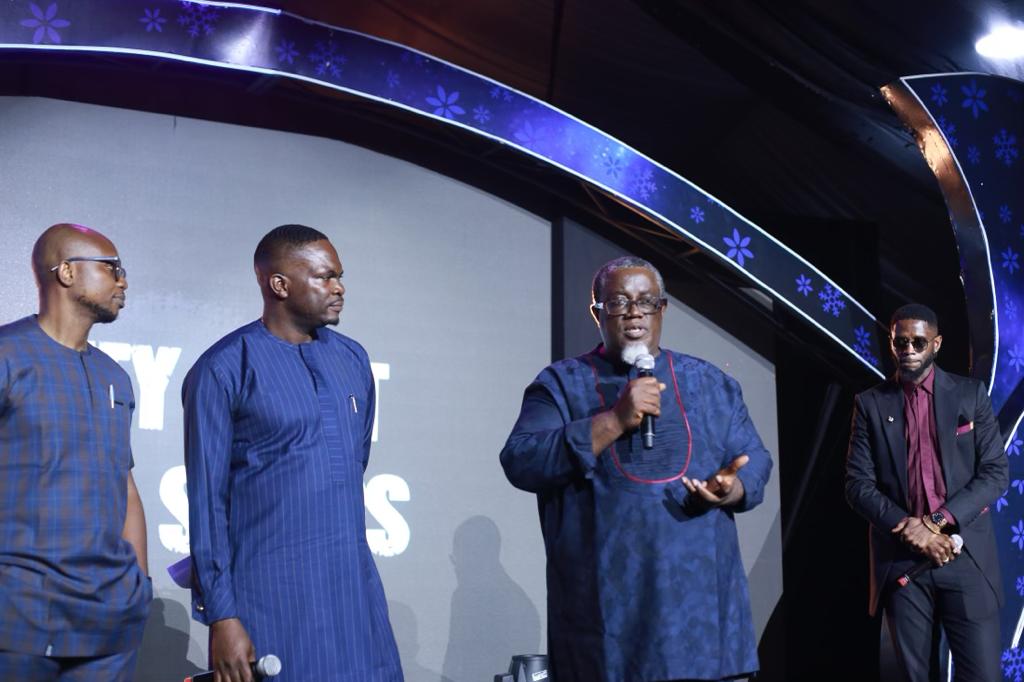 Wonderland Lagos 2022: The Most Exciting Holiday Experience To Storm Lagos Nigeria Balmoral Group and Octoplus Marketing Group in partnership with CEC unveils
Wonderland Lagos is made up of four villages, all existing solely to deliver an overwhelming holiday experience of excitement and delight to guests. These villages include Qatar Live in Wonderland Lagos, Christmas in Wonderland, Wonder X and Wonderland Market all in one venue, Eko Energy City.
At the unveiling/launch of Wonderland, which took place at Eko Energy City, Lagos, Co-founder Wonderland and CEO Balmoral Group, Ezekiel Adamu explained that Wonderland Lagos is out to be an enchanting experience for guests during the fun-filled festive season. He also pointed that the four different villages otherwise known as 'Four wonders' delivers its own unique experience to every cadre of guests as it cuts across the different age, gender, and social group. "The different villages makes a wholesome experience for every individual; from the kids to the teens, young adults and even our mummies and daddies, everyone is definitely catered for in Wonderland Lagos", he said.

Also speaking at the launch event, Vinni, Co-founder Wonderland Lagos, expressed his excitement for the project as he noted that this is about to change the holiday experience in Lagos, Nigeria.
According to Vinni, Wonderland Lagos – the city that never sleeps would open doors to guests on 1st of December 2022 and run various activities across all four villages till January 2nd, 2023. "This is the biggest, never seen holiday experience coming to Lagos with this maiden edition and take on Africa at large", he added.
The event which saw the attendance of HNIs and celebrities amongst which is Chimwemwe Chalemera, Country Director, Department for International Trade, British High Commission Lagos who showed her support and that of the commission towards Wonderland Lagos 2022. "The project is a really exciting one, as a Department for International Trade, one of our focus is to increase trade and investment between UK and Nigeria, and one of the sectors we are looking at is the creative sector and we have really done a lot in that sector, and we are really excited to see how we can get involved in this and support the success of Wonderland", she said.

In the spirit of giving a unique experience to its guests, Wonderland Lagos would be using its own currency- Flakes. Each flake is equivalent to the naira value, and this would be the currency for every activity/payment in the Wonderland. Also, in contributing to the hospitality for visitors, particularly tourist and travellers from other states to the city, a tower of 110 fully furnished apartments of different specifications is ready and available to receive guests.

Wonderland Lagos is brought together by Balmoral Group, Octoplus Marketing Group, in partnership with Creative Economic Catalysts (CEC), Magic Moments Entertainment and MTV Base and Nickelodeon. With, Soundcity, TVC, Arise News, Max FM, Beat FM, Cool FM as official media partners and supported by Lagos State Government.
#
Why You Should Patronize dElite Couture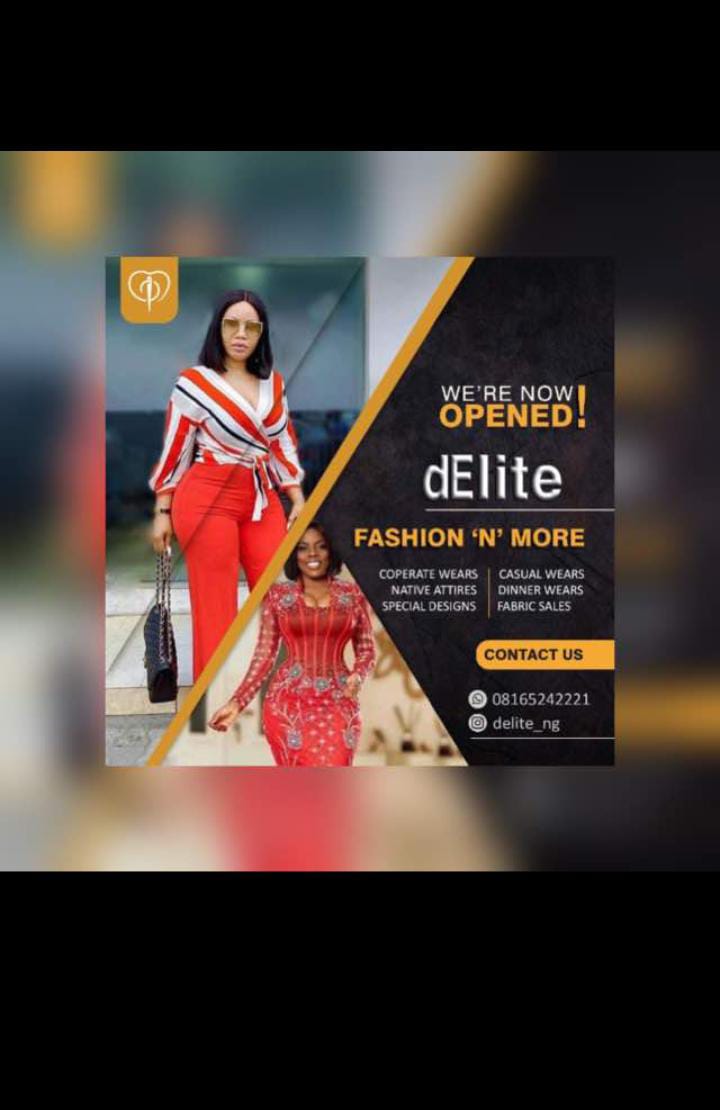 Why You Should Patronize dElite Couture
Arguably, one of the leading Couture in Nigeria is dElite Couture. Owned by delectable Oluwatosin Afeniforo, its a haven of fashion and more.
Known for trendy styles and quality services, celebrities and dignitaries are finding dElite as the place to be for top-notch fashion styles.
A trial is enough to convince anybody that dElite couture is the place to be where fashion is concerned.
Naira Recovers Against Dollar, Sells At N806.73/$1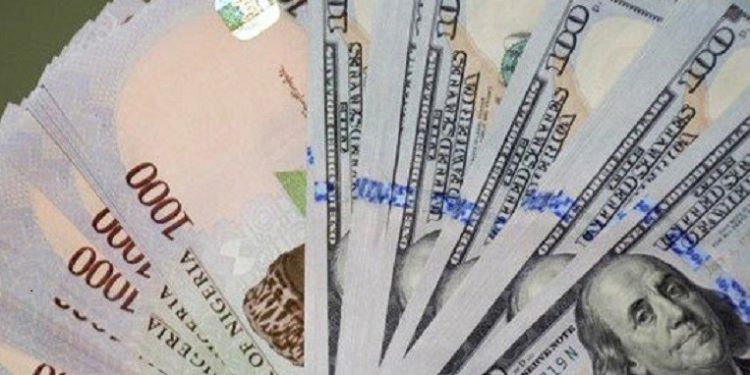 Naira Recovers Against Dollar, Sells At N806.73/$1
For the second time this week, the naira appreciated significantly against the United States dollar at the Nigerian Autonomous Foreign Exchange Market (NAFEM), the country's official exchange rate window.
The naira recovered from N837.77/$1, on Monday, to N806.73/$1, on Tuesday, after it slumped to N927.19/$1 on Friday, December 1, 2023 at the official market.
According to Data from FMDQ Securities Exchange, a platform that oversees foreign exchange (FX) trading in Nigeria, the rate recovered from the N830.90/$1 it opened on Tuesday to close N806.73/$1, thereby, gaining by N24.
The recovery was against the report of the National Bureau of Statistics 'Foreign Trade in Goods Statistics (Q3 2023),' report that Nigeria's foreign trade in the third quarter of 2023 rose by 53.16 per cent year-on-year to N 18.80tn.
According to the report, crude oil revenue surged by 83.23 per cent to N8.54tn in the quarter under review. In the third quarter of 2022, total crude oil sales amounted to N4.66tn.
Buoyed by an increase in trade activities in the period, total exports increased by 60.78 per cent to N10.35tn.
The report, released on Monday, read in part, "Nigeria's total merchandise trade stood at N18.80tn in Q3, 2023. The value indicates an increase of 54.62 per cent over the amount recorded in Q2, 2023 as well as by 53.16 per cent when compared to the value recorded in Q3 2022.
"Total exports accounted for 55.02 per cent of total trade in the reviewed quarter with a value of N10.35tn, showing an increase of 60.78 per cent and 74.36 per cent over the value recorded in the preceding and corresponding quarters respectively.
"Exports trade in the third quarter of 2023 was dominated by crude oil exports valued at N8,535.61 billion representing 82.50 per cent of total exports while the value of non-crude oil exports stood at N1.81tn accounting for 17.50 per cent of total exports; of which non-oil products contributed N677.57bn or 6.55 per cent of total exports.
"On the other hand, the share of total imports accounted for 44.98 per cent of total trade in the third quarter of 2023 with the value of imports amounting to N8.46tn in Q3, 2023. This value indicates an increase of 47.70 per cent and 33.33 per cent respectively over the value (N5.73tn) and (N6.34tn) recorded in the preceding and the corresponding quarters of 2022."
Lagos Task Force dislodges Ikorodu roadside traders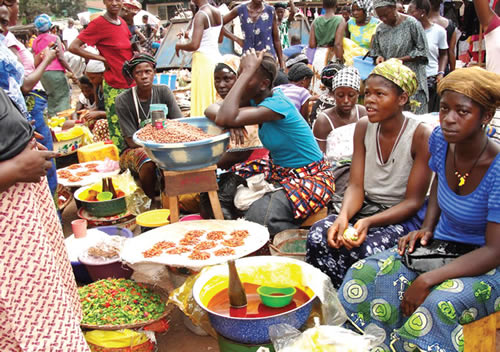 Lagos Task Force dislodges Ikorodu roadside traders
In its continuous efforts to rid the state of the menace of street trading, operatives of the Lagos Environmental Sanitation Corps and the Kick Against Indiscipline, on Tuesday, dislodged roadside traders around Aunty Kenny in the Agric area of Ikorodu.
A statement by the Lagos State Ministry of the Environment and Water Resources said the dislodgement was part of measures to sustain zero tolerance for street trading in the state.
It read, "Operatives from the LAGESC/KAI on Tuesday dislodged recalcitrant street traders on the kerb at Aunty Kenny Agric on lkorodu Road as part of measures to sustain the zero tolerance for street trading."
Similar enforcements were carried out on Monday at Oshodi-Mushin Road, Ojuelegba Road, Yaba-Muritala Muhammed Way, Oyingbo under the newly constructed bridge, inner and outer Marina-CMS, Victoria lsland and Lekki areas of the state, following directives of the Commissioner in the ministry, Tokunbo Wahab.
According to a statement, many of the defaulters were arrested in the course of enforcement and taken to the LAGESC/KAI headquarters where they were handed over to the appropriate section for interrogation and prosecution.
The commissioner also gave directives to operatives of LAGESC/KAI and other related agencies to sustain the dislodgment and ensure that the traders do not return to the areas
@Punchng