Wonderland Lagos 2022: The Most Exciting Holiday Experience To Storm Lagos Nigeria Balmoral Group and Octoplus Marketing Group in partnership with CEC unveils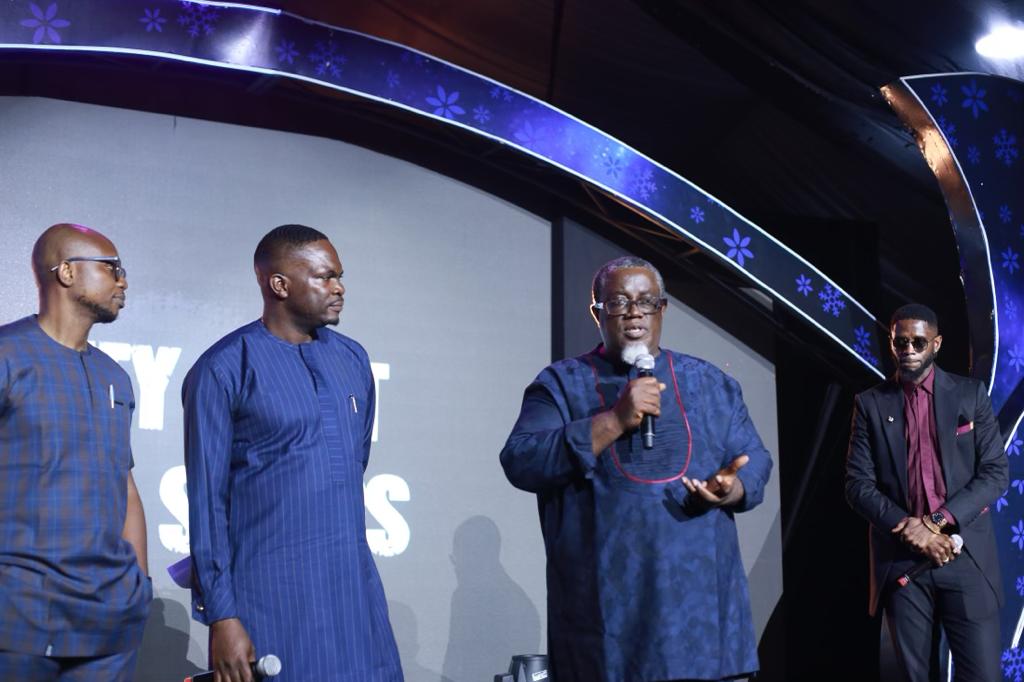 Wonderland Lagos 2022: The Most Exciting Holiday Experience To Storm Lagos Nigeria Balmoral Group and Octoplus Marketing Group in partnership with CEC unveils
Wonderland Lagos is made up of four villages, all existing solely to deliver an overwhelming holiday experience of excitement and delight to guests. These villages include Qatar Live in Wonderland Lagos, Christmas in Wonderland, Wonder X and Wonderland Market all in one venue, Eko Energy City.
At the unveiling/launch of Wonderland, which took place at Eko Energy City, Lagos, Co-founder Wonderland and CEO Balmoral Group, Ezekiel Adamu explained that Wonderland Lagos is out to be an enchanting experience for guests during the fun-filled festive season. He also pointed that the four different villages otherwise known as 'Four wonders' delivers its own unique experience to every cadre of guests as it cuts across the different age, gender, and social group. "The different villages makes a wholesome experience for every individual; from the kids to the teens, young adults and even our mummies and daddies, everyone is definitely catered for in Wonderland Lagos", he said.

Also speaking at the launch event, Vinni, Co-founder Wonderland Lagos, expressed his excitement for the project as he noted that this is about to change the holiday experience in Lagos, Nigeria.
According to Vinni, Wonderland Lagos – the city that never sleeps would open doors to guests on 1st of December 2022 and run various activities across all four villages till January 2nd, 2023. "This is the biggest, never seen holiday experience coming to Lagos with this maiden edition and take on Africa at large", he added.
The event which saw the attendance of HNIs and celebrities amongst which is Chimwemwe Chalemera, Country Director, Department for International Trade, British High Commission Lagos who showed her support and that of the commission towards Wonderland Lagos 2022. "The project is a really exciting one, as a Department for International Trade, one of our focus is to increase trade and investment between UK and Nigeria, and one of the sectors we are looking at is the creative sector and we have really done a lot in that sector, and we are really excited to see how we can get involved in this and support the success of Wonderland", she said.

In the spirit of giving a unique experience to its guests, Wonderland Lagos would be using its own currency- Flakes. Each flake is equivalent to the naira value, and this would be the currency for every activity/payment in the Wonderland. Also, in contributing to the hospitality for visitors, particularly tourist and travellers from other states to the city, a tower of 110 fully furnished apartments of different specifications is ready and available to receive guests.

Wonderland Lagos is brought together by Balmoral Group, Octoplus Marketing Group, in partnership with Creative Economic Catalysts (CEC), Magic Moments Entertainment and MTV Base and Nickelodeon. With, Soundcity, TVC, Arise News, Max FM, Beat FM, Cool FM as official media partners and supported by Lagos State Government.
#
ZENITH BANK WINS "BANK OF THE YEAR, NIGERIA" IN THE BANKER AWARDS 2022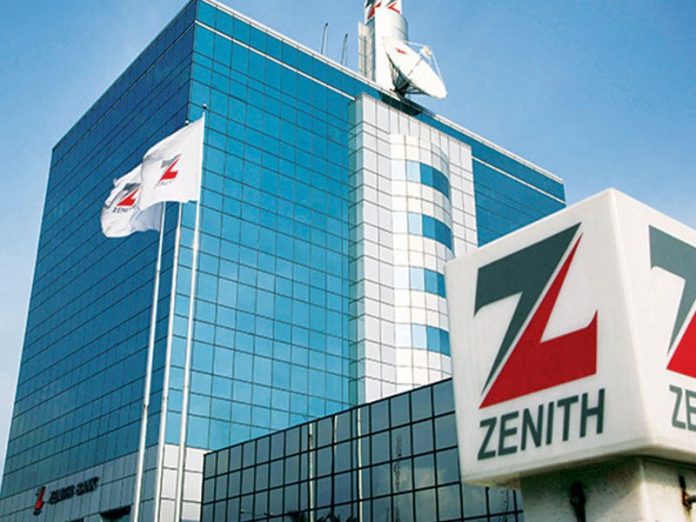 ZENITH BANK WINS "BANK OF THE YEAR, NIGERIA" IN THE BANKER AWARDS 2022
Zenith Bank Plc has emerged as Bank of the Year in Nigeria in The Banker's Bank of the Year Awards 2022. The award, which was announced by The Banker Magazine, Financial Times Group, United Kingdom, during the awards ceremony held in London on December 1, 2022, was in recognition of Zenith Bank's strong management, sound business model and strategy, support for small businesses and efforts to cut energy consumption. According to the Banker, Nigeria's Bank of the Year award was among the continent's most hotly contested this year, befitting the country's status as Africa's largest economy. This is coming on the heels of the award as Number One Bank in Nigeria by Tier-1 Capital by The Banker won by Zenith Bank earlier in the year.
Commenting on the award, the Group Managing Director/CEO of Zenith Bank Plc, Ebenezer Onyeagwu, said: "winning the Bank of the Year attests to our tenacity as an institution despite a very challenging operating environment exacerbated by persistent macroeconomic headwinds. Indeed, being recognised by The Banker – the world's longest running international banking title, is an acknowledgement of the resilience of the Zenith brand as the leading financial institution in Nigeria and the West African sub-region." He lauded the Founder and Chairman, Jim Ovia, CFR, for his guidiance and pioneering role in laying the foundation and building the structures for an enduring and successful institution, the Board for their outstanding leadership, the staff for their commitment and dedication as well as the Bank's customers for their unflinching loyalty to the Zenith brand over the years.
Regarded as the industry standard for banking excellence, The Banker's Bank of the Year award is contested by the world's leading financial institutions, with winners chosen across Africa, Asia-Pacific, Central & Eastern Europe, Latin America, the Middle East, North America and Western Europe.
Zenith Bank's track record of excellent performance has continued to earn it numerous awards, including being recognised as Number One Bank in Nigeria by Tier-1 Capital, for the 13th consecutive year, in the 2022 Top 1000 World Banks Ranking published by The Banker Magazine; Best Bank in Nigeria, for three consecutive years from 2020 to 2022, in the Global Finance World's Best Banks Awards; Best Commercial Bank, Nigeria 2021 and 2022 in the World Finance Banking Awards; Best Corporate Governance Bank, Nigeria in the World Finance Corporate Governance Awards 2022; Best in Corporate Governance' Financial Services' Africa, for three consecutive years from 2020 to 2022, by the Ethical Boardroom; Best Commercial Bank, Nigeria and Best Innovation In Retail Banking, Nigeria in the International Banker 2022 Banking Awards. Also, the Bank emerged as the Most Valuable Banking Brand in Nigeria in the Banker Magazine Top 500 Banking Brands 2020 and 2021, Bank of the Year (Nigeria) in The Banker's Bank of the Year Awards 2020 and Retail Bank of the year, for three consecutive years from 2020 to 2022, at the BusinessDay Banks and Other Financial Institutions (BAFI) Awards.
Similarly, Zenith Bank was honoured as Bank of the Decade (People's Choice) at the ThisDay Awards 2020 and emerged winner in four categories at the Sustainability, Enterprise, and Responsibility (SERAS) Awards 2021, carting home the awards for "Best Company in Reporting and Transparency", "Best Company in Infrastructure Development", "Best Company in Gender Equality and Women Empowerment", and the coveted "Most Responsible Organisation in Africa.
Bloom Buddy redefines Nigeria's executive health and forges strategic corporate alliance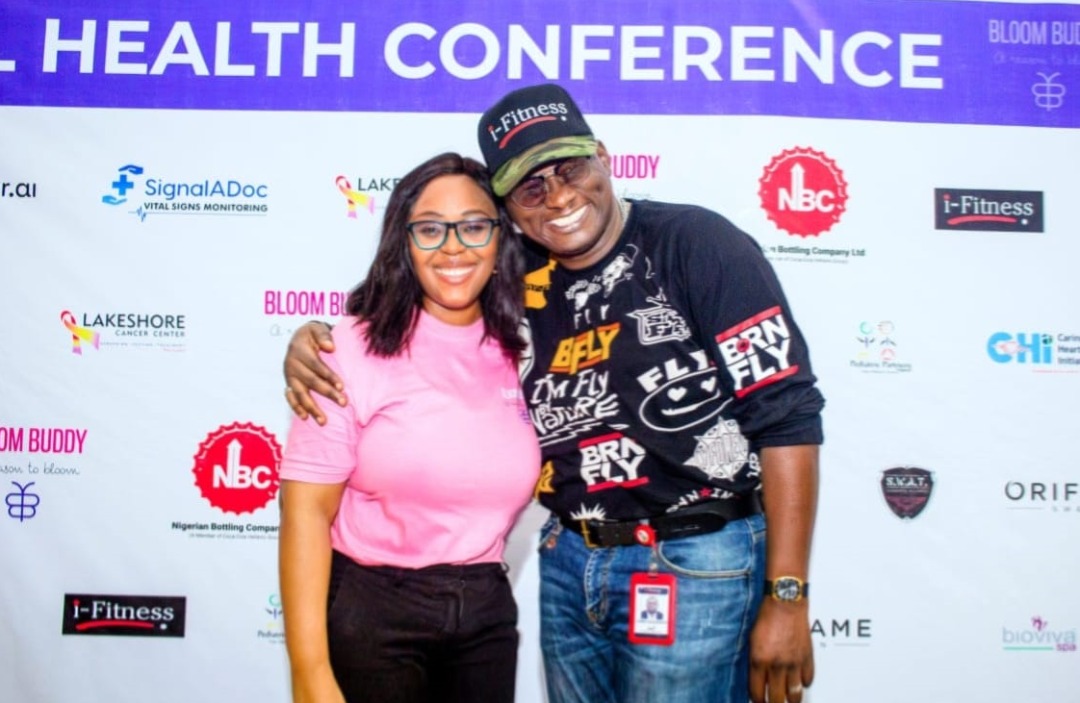 Bloom Buddy redefines Nigeria's executive health and forges strategic corporate alliance
Bloom Buddy, Africa's first autism tele-consultation service was joined by NBC Coca- Cola, I-Fitness, Pediatic Partners Hospital, Lakeshore Cancer Center, MyCover.ai, and other notable institutions to explore new health strategies for Nigerians.
Bloom Buddy held the first-ever Well Health Conference in Lagos, to a full capacity audience. It showcased a panel of health and wellness speakers in expert-led sessions focused on preventive healthcare practices, integrated wellness, general wellness, neurodevelopment in children, physical fitness, mental wellness strategies, nutrition, personal life coaching and access to healthcare insurance coverage.
Exhibitors included representatives from healthcare providers, health tech companies, a pharmaceutical company and natural cosmetics company.
The event also featured a zumba and african dance workout session hosted by I-Fitness, West Africa's First and Fastest Growing Fitness Chain, blood pressure checks by Pediatic Partners Hospital, and access to breast cancer screenings by Lakeshore Cancer Center.
Affordable health insurance coverage signups were offered by MyCover.ai, an autism screening station educating parents about early screenings and intervention for children by Bloom Buddy, while the nutrition center and a hydration station were sponsored by the Nigerian Bottling Company.
Bloom Buddy is at the forefront of advocating for new mind set and new behavior for Nigeria to develop a healthier workforce and ensure long term prosperity.
According to World Health Organization and data from the Nigerian Demographic and Health Survey (NDHS), Nigeria is ranked 187th out of 195 countries for life expectancy with an average life expectancy of just 54 years. 1/4 of Nigerians (26%) are estimated to be overweight or obese with only 1/3 of Nigerians engaging in regular physical activity.
Even more alarming statistics is that nearly 60 million Nigerians suffer from various mental illnesses according to the Association of Psychiatrists in Nigeria (APN) with suicide being a leading cause of death among young people aged 15-29 years and only 1 in 10 people with mental health problems receiving treatment. Even more staggering is the dearth in health safety net coverage with a mere 3% of Nigerians being covered by health insurance causing many families to expend more than 70% of health expenses from out-of-pocket.
These statistics reveal the great need for initiatives like the Well Health Conference, a first of its kind in Lagos that brings together the public to build awareness and empower the community on living well, choosing healthier choices and making small changes that can have a big impact on overall health which aligns with Bloom Buddy's mission to improve access to healthcare improve the lives of children and their families.
Sola Fatoba, CEO of Bloom Buddy, explained that "the state of wellness in Nigeria is far from where it needs to be for us and our children. We hope that today's conversation will be a starting point for enlightenment and change for many of Nigerians on improving health and wellbeing.
"One of our key guiding principles at Bloom Buddy is that the health and wellbeing of a child must be approached from a holistic angle and must begin with and be supported at the community level to ensure inclusivity in the society. This means that both the community and the child must be healthy to best support each other. So everyone of us as a part of the community has a part to play in the wellness and development of children in our communities, and it starts with owning our personal wellness and wellbeing."
Bloom Buddy is a complete ecosystem that connects parents & caregivers of children with Autism to licensed specialists and board-certified interventionists. It has a full range of resources at: www.thebloombuddy.com
NESTLÉ PROFESSIONAL TAKES THE BUSINESS OF FOOD TO PORT HARCOURT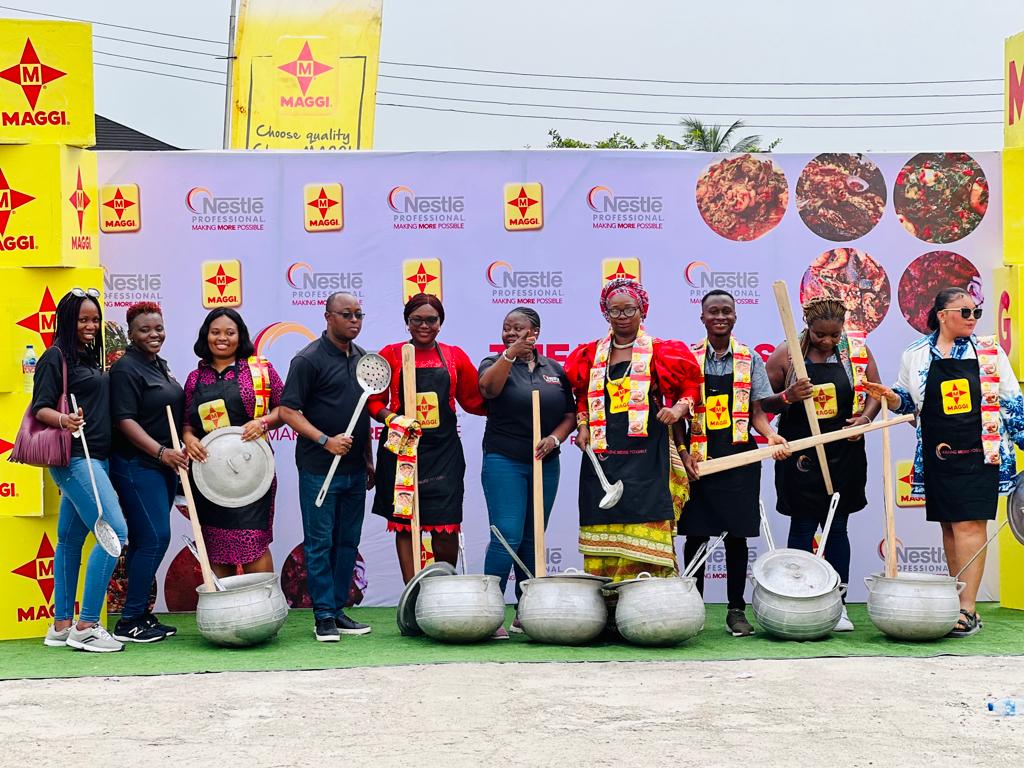 NESTLÉ PROFESSIONAL TAKES THE BUSINESS OF FOOD TO PORT HARCOURT
The importance of canteens and 'bukas' who serve those with limited disposable income in Nigeria cannot be overemphasized. Yet, these food vendors and caterers who help to meet the nutrition needs of busy urban communities every day, do not always get the support they need to build successful businesses.
The business of food goes beyond just cooking. Nutrition, pricing, styling, taste, hygiene, are essential to the growth of the business and the safety of the consumer.
To help bridge this gap, Nestlé Professional's food and product education workshop which held for the first time with over 200 Canteen and food Vendors in Ibadan, Oyo State in August 2022, was packaged to equip food vendors and caterers with the knowledge needed to optimize their food business while using MAGGI powders effectively.
Nestlé Professional Business, Nestlé Nigeria's Out of Home business arm, took its Business of Food roadshow to Port-Harcourt, Rivers State, to deliver food education to over 300 canteen and food vendors in collaboration with the Association of Caterers and Food Vendors.
Participants in the workshop received tips on how to grow their food service businesses. The caterers and food vendors were shown how to cook tasty meals that will delight their customers as experts shared knowledge and techniques for managing the complexities of food systems. Topics included Food-Preneur, Food Styling and Food Plating.
"The women of Port-Harcourt are amazing, and we are super-excited to be here," said Funmi Osineye, Manager, Nestlé Professional Nigeria. "The Business of Food workshop is an initiative we developed in response to the need to provide the support micro, small and medium scale food vendors need to scale their businesses. We are also conscious of our responsibility as the Good Food Good Life Company, to contribute towards increasing knowledge of the role food plays in improving Nutrition, Health, and Wellness.
We have brought these two objectives together in the Business of Food which we are hosting in Port-Harcourt today. Our customers and other stakeholders can count on us to consolidate this partnership with caterers and food vendors to ensure better services in the industry."
In the words of Chef Oroma, a member of the Association of Caterers and Food Vendors and CEO of Oromski Kitchen, "We have been looking for a platform like this for a long time and are excited that Nestlé Professional Business of Food has come to Port-Harcourt today. We would like this workshop to continue so we can encourage and train the upcoming chefs from the rural areas.
This will help us create more employment to take our youth off the streets."
The workshop combined knowledge sharing with a lot of fun, engaging activities to make it memorable for the participants. It kicked off with a masterclass, followed by a cooking demo where Chef Lilian demonstrated how to prepare native jollof rice.
Then came the exciting, cooking competition! The meals presented by the groups were judged based on Tasty Meal, Me