World Cup begins Amidst pomp and Pageantry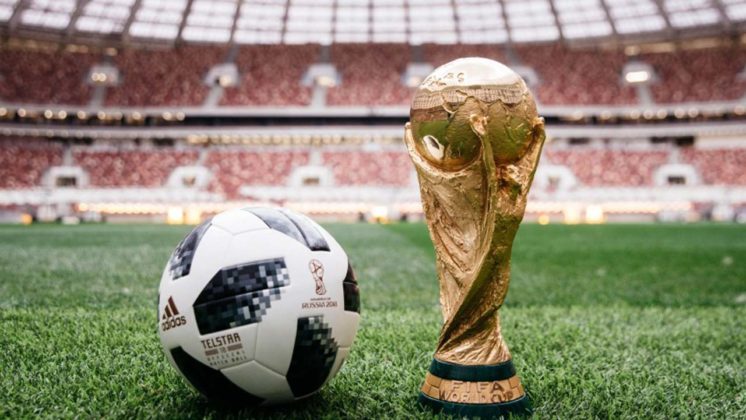 Interestingly, the 2018 World Cup will commence  today in Russia amidst pomp and pageantry with an opening match between the host country and the Kingdom of Saudi Arabia.
Before kick-off at Moscow's refurbished Luzhniki Stadium, football fans from across the world will be treated to music by an array of stars led by Millennium man, Robbie Williams, who will be accompanied by other artistes and football icons, including Russian star, Aida Garifullina, and two-time World Cup winner, Ronaldo de Lima of Brazil.
Opera singer Placido Domingo, who famously soundtracked Italia '90 as one of the Three Tenors alongside Luciano Pavarotti and José Carreras, will also be performing. He will be joined by Peruvian tenor, Juan Diego Florez.
The curtain will be raised by 3:30 p.m., just 30 minutes before the opening game between Russia and Saudi Arabia. At the city's famous Red Square, FIFA and the local organising committee will hold a concert, which will run concurrently with the opening ceremony.
About 500 dancers, gymnasts and trampolinists will perform in an opening extravaganza at the stadium, paying homage to all things Russian.
FIFA said unlike previous World Cup editions, the opening ceremony would take a slightly different form, placing emphasis on musical acts.
The official song, 'Live It Up', will feature Will Smith, Nicky Jam and Kosovar Albanian singer, Era Istrefi.
The song is usually performed ahead of the tournament's opening match.The Super Eagles, who are flying into their fifth World Cup, arrived in Russia on Monday and began the final phase of their preparation on Tuesday, ahead of their meeting with Croatia in Kaliningrad, Saturday.
The team will not be part of today's opening ceremony, although the Nigeria Football Federation (NFF) is expected to send a delegation to represent the country.The Eagles will move to Kaliningrad today after their morning training session at their Sanatorium Istochnik Hotel, Essentuki team base camp.
Although Nigeria is the least ranked among the four teams in Group D, Coach Gernot Rohr and Skipper Mikel Obi are sure the team will qualify for the second round. The other teams in Group D are Argentina, Croatia and Iceland.
"We are okay with the garb of the underdog. But the defeats in recent international friendlies have done something for us; we have our heads firmly on our shoulders and we are focused. Together, we have reviewed the matches and learnt so many lessons. We will approach the World Cup matches differently," said Rohr.
The coach has only lost one competitive game since taking over the Super Eagles two years ago, and the former German international defender says his wards know how to get their spring back when the whistle goes for kick-off in Kaliningrad.
"We will take it one match at a time. I love this group, because we know how to rise to the occasion together. Nigeria will be ready for Croatia," he said.