'You are a sad man looking for attention' – Skales blasts Eedris Abdulkareem
Following the outburst by Eedris Abdul Kareem calling Timaya an ingrate, singer Skales has waded into the matter.
The singer called Eedris a sad man looking for cheap attention. He asked who Eedris helped when he was making waves in Nigeria.
"Eedris Abdul Kareem is jst a sad man noting is workin for him now & his comin for everybody seeking attention…who u don help wen U reign."
Revealing the role Timaya played in his life and how he helped save him from shame, Skales wrote: "Timaya housed me wen EME [Empire Mates Entertainment owned by Banky W and Tunde Demuran] kicked me out..gave me his pent house 2 stay das where I recorded most of my debut album…bad belle no dey progress."
He added: "Respect to all the pioneers we are enjoying wat the built for us …. thank you cz the pioneers inspired me a lot tho.
Let's all respect each Oda everyone is working hard …."
He also thanked Banky W and called him a big bro.
"Me and @BankyW are Kool …. na my big bro …
Make we dey enjoy life dey go no fighting pls …life is to short o my people
"The reason y i tank people that help me get up on my feet is cz every time I tink about the past I get emotional and I tank God for using
Each and everyone to support and help me wen I needed it the most….God bless them and my fans." Skales concluded.
Moruf Oseni takes over as the MD/CEO of Wema Bank Plc
Moruf Oseni takes over as the MD/CEO of Wema Bank Plc
·Appointments of Wole Akinleye as Deputy Managing Director, and Tunde Mabawonku as Executive Director also approved by the CBN
Wema Bank Plc hereby announces Moruf Oseni as the substantive Managing Director and Chief Executive Officer effective April 1, 2023. After serving in acting capacity since January 1, 2023, Oseni will be succeeding Ademola Adebise, following approval by the Central Bank of Nigeria (CBN).
Oseni's journey with Wema Bank began in 2012 when he joined as an Executive Director. Before his appointment as MD/CEO, he served as Deputy Managing Director for the last four years, a role where he demonstrated the capacity to lead the bank to even greater heights as it continues to evolve into a financial powerhouse.
With over 25 years of experience, including more than 16 years at senior to executive management levels, Oseni was the MD/CEO of MG Ineso, a principal investment and financial advisory firm. He had also served as Vice President at Renaissance Capital and was an Associate at Schroder Salomon Smith Barney/Citigroup Global Markets in London.
Oseni's credentials speak for themselves, with an MBA from the Institut European d'Administration des Affaires (INSEAD) in France, a Master's in Finance (MIF) from the London Business School, and a B.Sc. in Computer Engineering from Obafemi Awolowo University (OAU). He is also an alumnus of the Advanced Management Program (AMP) of the Harvard Business School and King's College, Lagos.
In addition to Oseni's appointment, the CBN also approved the appointments of Wole Akinleye as Deputy Managing Director, and Tunde Mabawonku as Executive Director. Wole Akinleye previously served as the Executive Director in charge of Corporate Banking and the South-West Business, while Tunde Mabawonku served as the Bank's Chief Finance Officer.
The Board is confident that these new appointments will be crucial to the continued transformation and growth of the Bank as it positions itself as a market leader in Nigeria's banking industry through technology and innovation.
All appointments are effective from April 1, 2023.
FIRSTBANK ANNOUNCES A NAME CHANGE OF ITS SUBSIDIARIES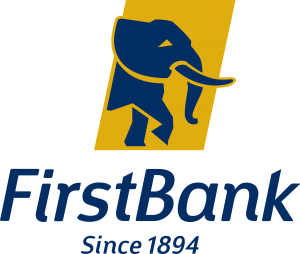 FIRSTBANK ANNOUNCES A NAME CHANGE OF ITS SUBSIDIARIES, REITERATES ITS COMMITMENT TO BOOSTING CROSS-BORDER BUSINESS OPPORTUNITIES IN AFRICA AND THE WORLD.
FirstBank of Nigeria Limited, Nigeria's premier financial services institution, has announced a phased corporate name change of its subsidiaries in the United Kingdom and Sub-Saharan Africa. FBNBank UK, FBNBank Sierra Leone, FBNBank Gambia and FBNBank DRC are the first set of subsidiaries effecting the name alignment. They are now known and addressed as FirstBank UK, FirstBank Sierra Leone, FirstBank Gambia and FirstBank DRC. The Ghana, Senegal and Guinea subsidiaries will be next in the phased name change implementation.
The name change is being implemented to align the subsidiaries with the parent brand and to enjoy the strong heritage and brand equity built by FirstBank Nigeria in its 129 years of banking leadership. This will further enhance the quality-of-service delivery resulting in better brand clarity, uniformity and consistency across all the markets where the Bank operates.
A leading financial inclusion services provider, FirstBank Group is committed to its nation-building goal. It has taken giant performance strides on its unique growth trajectory as it continues to build distinctive capabilities through partnerships and the constant drive to reinvent itself. This performance is evidenced in the numerous awards and recognitions bestowed on the institution.  These awards include Best Private Bank for Sustainable Investing in Africa 2023 by Global Finance Awards; Best Corporate Bank in Western Africa 2022 by Global Banking & Finance; Best CSR Bank Africa by International Business Magazine in 2022; and ranked as number one in Nigeria in terms of Overall Performance; Profitability; Efficiency and Return on Risk by the Top 100 African Bank Rankings 2022 released by The Banker Magazine from the stables of Financial Times.
In addition, in Euromoney Market Leaders, an independent global assessment of the leading financial service providers conducted by Euromoney Institutional Investor Plc., the Bank was crowned: Market Leader in Corporate and Social Responsibility (CSR); Market Leader in Environmental, Social and Governance (ESG); Highly Regarded in Corporate Banking and Digital Solutions and Notable: in SME Banking.
Speaking on the name change, Dr. Adesola Adeduntan, CEO of FirstBank Group, said '' the name change which coincides with FirstBank's 129th founding anniversary (March 31st, 2023) is indeed a milestone reflective of our resolve to continuously provide the gold standard of excellence and value as we put our customers First.  The new identity of the subsidiaries contributes to an enhanced brand presence. It helps our customers and stakeholders better appreciate the value of the diversified products suites, competitive pricing and extensive business networks the FirstBank Group offers. These include our commitment to boosting cross-border businesses including trade and investment opportunities essential to enhancing trade relations amongst countries, thereby strengthening the economies of host communities and reducing poverty," he concluded.
Union Bank and CIG Motors Announce Partnership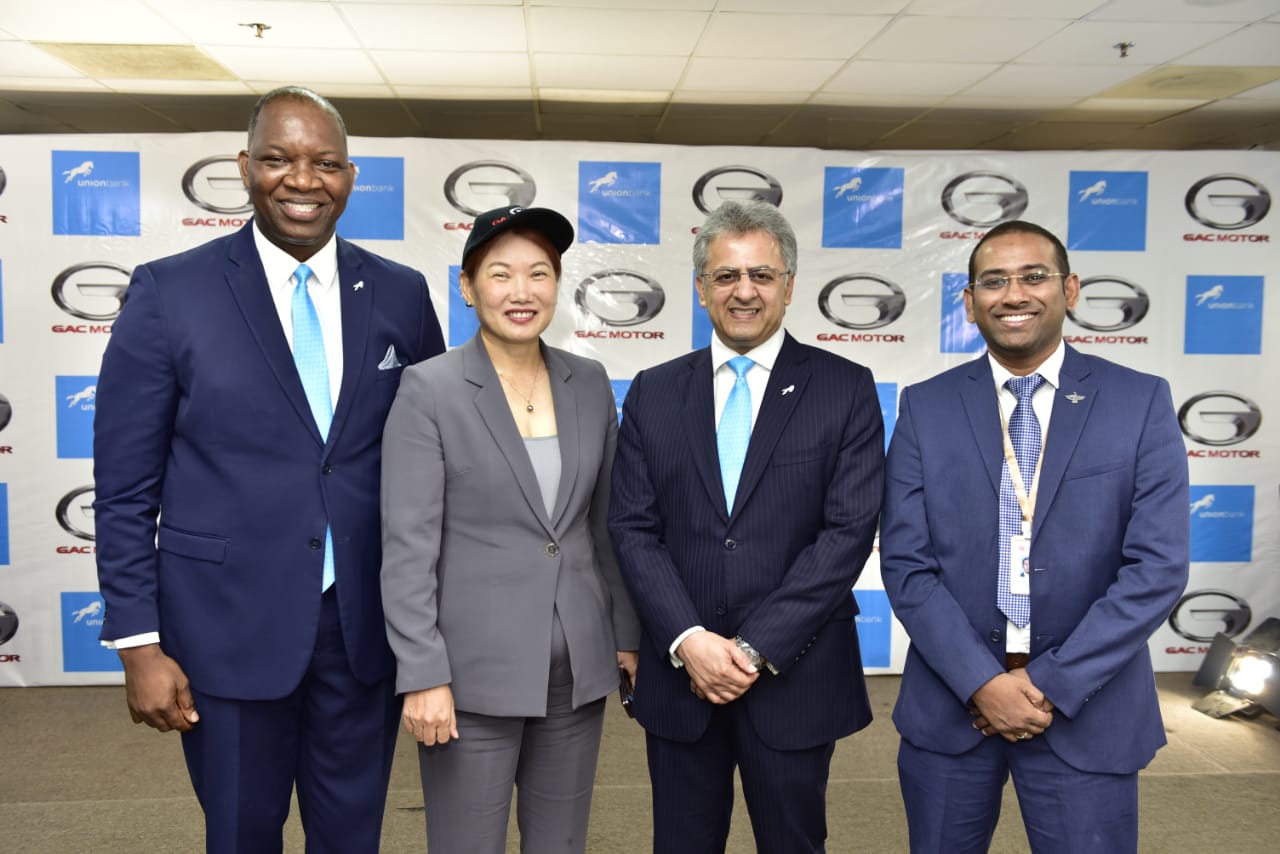 Union Bank and CIG Motors Announce Partnership
Union Bank of Nigeria has signed a commercial partnership agreement with Choice International Group (CIG) Motors Limited, a member of CIG Group of Companies, to provide auto financing services to the Bank's customers on purchase of GAC range of cars, through its asset finance loan scheme.
The deal, which was recently signed at Stallion Plaza, Union Bank's head office in Marina, Lagos, will allow customers to purchase brand new GAC vehicles with as low as 0% interest and N242,000 monthly instalment. In addition, subscribers to the Union Bank asset finance loan scheme will enjoy after-sales service and warranty during the tenor of the financing as well as access to other products from CIG Group at competitive prices.
Speaking at the official signing ceremony of the agreement, Mr. Mudassir Amray, Managing Director/Chief Executive Officer of Union Bank said:
"I am genuinely delighted to have a partnership with CIG Group who are inevitably a market leader in terms of providing quality products at affordable prices. We are determined to bring value to our clients through partnerships, be it health care, cross border business or transportation. We are convinced that with this agreement, our customers will be able to buy quality cars with easy payment terms, which will provide comfort and convenience to our customers."
Also commenting on the partnership, Chief Diana Chen, Chairman of CIG Group urged potential car owners to take advantage of the partnership and purchase brand-new vehicles that will withstand the test of time.
This partnership is a culmination of Union Bank and CIG Group's desire to collaborate and explore mutually beneficial business opportunities. This strategically aligns with the bank's aim to examine various options to provide financial support and incentives for its customers.