Youth are key to fostering democracy and growth in Africa —Obasanjo
Youth are key to fostering democracy and growth in Africa —Obasanjo
Former president Olusegun Obasanjo has described the youth as 'game changers' in fostering growth and democratic power in Africa.
Speaking during the inauguration of a USAID adolescent empowerment project advisory group in Lagos on Monday, Obasanjo said "For a country to have peace, security and stability, the youth must have education, empowerment opportunities, employment, and a life of their own."
He therefore emphasized that through youth empowerment and enlightenment, there will be hope of having a better society, continent and world at large.
In his speech, the former military and civilian President mentioned conversations he had with other African leaders in Gambia and Kenya, both of whom recognized the importance of engaging youth within their countries.
He said he would share some of the principles and activities of the USAID Youth-Powered Ecosystem to Advance Urban Adolescent Health project (YPE4AH) with other African leaders interested in engaging youth in their countries.
USAID's YPE4AH project provides life skills courses, sexual and reproductive health services, and apprenticeship opportunities to disadvantaged youth in Kano and Lagos from a holistic human capital perspective.
The project, implemented by DAI and partners, have created multiple Youth Hubs within the two states, which act as safe spaces and a vehicle for delivering health information and services, referrals, leadership courses, life skills opportunities for healthy living and future planning, mentorship, workforce readiness to address socioeconomic determinants of adolescent health and provide areas for play and relaxation.
The Project Advisory Group inauguration also featured speeches and key appearances from the Lagos State Government, youth champions, adolescent representatives from
the project's youth advisory committee, and renowned celebrities.
Gbenga Adeyinka, a multiple award-winning Nigerian actor, comedian, and presenter attended the event and gave a speech targeted at adolescents on 'How to be who you want to be.'
Adeyinka and other celebrities will continue to act as youth empowerment advocates throughout the life of the project, to encourage youth to attend life skills courses, pursue job opportunities and education.
Abiodun Abudu-Balogun Urges The People To Be Calm On APC's Muslim-Muslim Ticket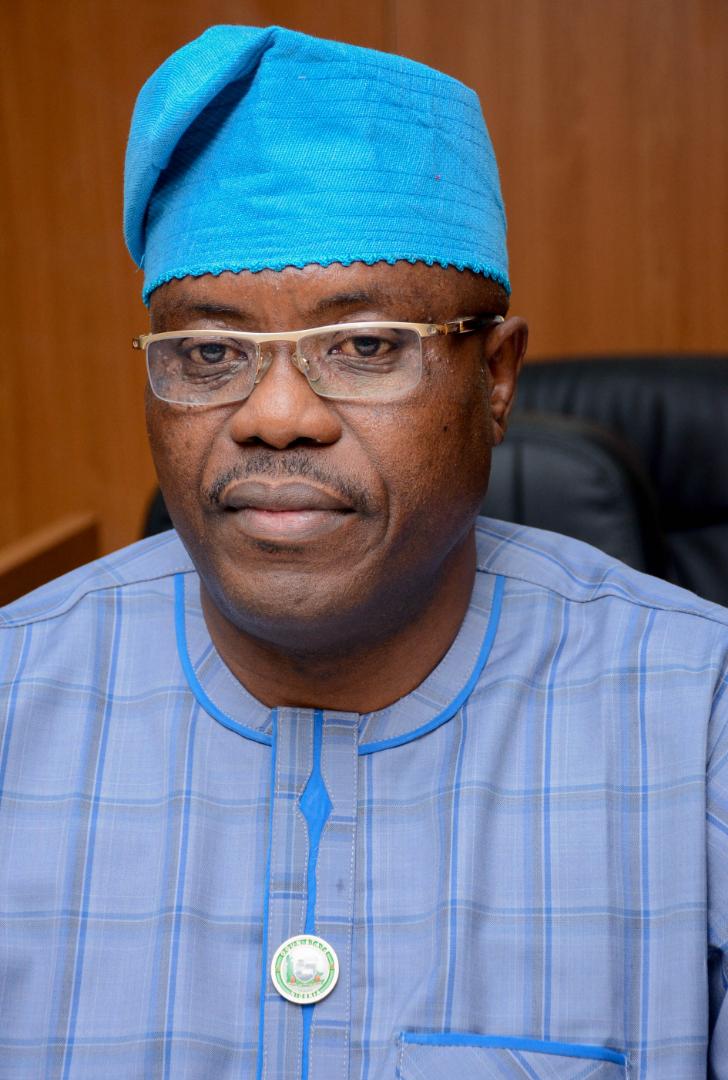 Abiodun Abudu-Balogun Urges The People To Be Calm On APC's Muslim-Muslim Ticket
Former Federal lawmaker and estwhile Commissioner in Ogun state, Hon Abiodun Abudu-Balogun has appealed for calm on Asiwaju Bola Tinubu's Muslim running mate.
Speaking to newsmen recently, Abudu-Balogun believed that it was the opposition party who are afraid of defeat by the APC combination that are hitting up the polity unnecessarily.
According to him Asiwaju Bola Ahmed Tinubu was not elected at the last APC presidential primaries because he is a Muslim but rather because of his pedigree, competence, capability, ability to deliver and commitment to the Nigerian project.
He was elected among other contestants in line with the party's decision to field a southern candidate which is quite logical after 8 years of President Buhari from the north.
Hon Abiodun Abudu-Balogun also stated that Sen Kashim Shetima was not chosen as running mate by Tinubu because of religion but rather as a result of his competence and capacity.
While appealing to a section of the media to stop hitting up the system for no good reasons, he posited that hunger and poverty does not know religion. Hon Abudu- Balogun concluded by appealing that it is time to change the narrative to issues of Nigeria's economic development and future growth rather than keep dwelling on mundane divisive issues like religion and ethnicity.
When asked about his position on the last APC primaries in Ogun state in which he participated, he simply said no comments.
PDP Postpones caucus, NEC meetings as moves to sack Ayu Gets Hotter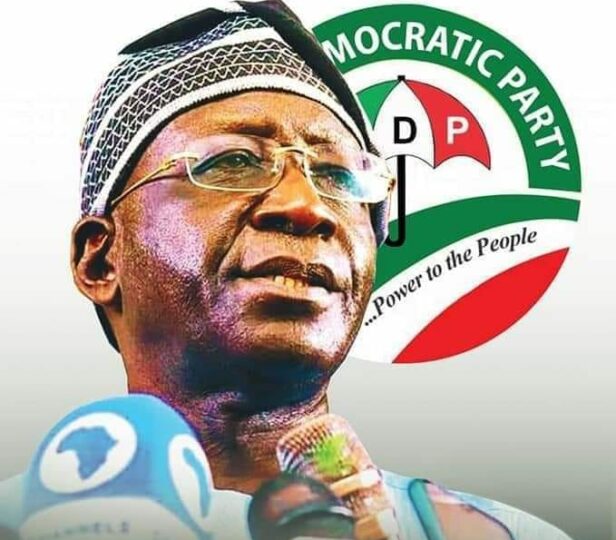 PDP Postpones caucus, NEC meetings as movesto sack Ayu Gets Hotter
The Peoples Democratic Party (PDP) has postponed its National Caucus and National Executive Council meeting over calls for the resignation of its chairman, Iyorchia Ayu.
This newspaper learnt that some of the National Working Committee and Board of Trustees members on Monday advised that the proposed meetings scheduled for Wednesday and Thursday should be postponed to avoid Ayu's removal.
A member of the NWC who craved anonymity disclosed that the embattled chairman was not "helping matters."
"You see, Dr. Iyorchia Ayu's role in this whole crisis showed from day one that he held a bias against Rivers State Governor, Nyesom Wike.
"I can tell you that if the NEC meeting holds, Ayu will be history because tensions are still high. So, some of us advised that the meetings should be postponed until a bit of calm is restored," the source told our correspondent.
Another source said, "There is no problem. We have to postpone the meetings because the Presidential candidate, Atiku Abubakar is not around.
"This is the first NEC meeting we are holding since our primaries and we need the attendance of all leaders.
"We had our BoT meeting last week and we thought we could follow it up with National Caucus and NEC meeting but we cannot have these meetings without Atiku and many others .
"So we have decided to postpone it for about two weeks."
Meanwhile, Senator Samuel Anyanwu, National Secretary of the PDP said a new date for the NEC meeting will be announced in due course.
"This is to inform all members of the PDP National Caucus and National Executive Committee that the meetings of the two bodies earlier scheduled for Wednesday, August 10 and Thursday, August 11, 2022, respectively, have been postponed," Anyawu said.
2023: Major Boost For Atiku In The Presidential Race as 1,615 APC members defect to PDP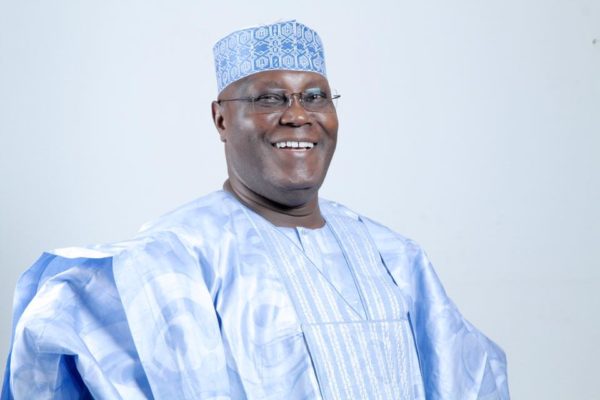 2023: Major Boost For Atiku In The Presidential Race as 1,615 APC members defect to PDP
One thousand, six hundred and fifteen card-carrying members of the All Progressives Congress (APC) have reportedly defected to the Peoples Democratic Party (PDP) in Adamawa State.
The APC members from the Toungo Local Government Area of the state were received into the PDP last Saturday, Naija News learnt.
Speaking on behalf of the defectors, Mustapha Albashir, Alhaji Gana and Mallam Yahaya Abubakar said they are more people ready to follow them into the PDP. According to them, after seven years in the APC, they cannot reckon with any tangible thing the party has achieved under President Muhammadu Buhari.
They lamented the country's worsening insecurity, stagnation and poverty under the APC administration, saying they have learned their lessons after voting out PDP in the 2015 elections.
The defectors furthered stated that Buhari's government failed to fulfil its campaign promises to Nigerians.
The defectors who were received by the Adamawa State chapter chairman of the PDP, Tahir Shehu, said they now felt convinced that the umbrella camp was the right place because of the real change brought by Governor Ahmadu Umaru Fintiri since 2019 when the PDP ousted the APC in the state.
Abubakar said, "Our journey into the APC was meaningless, we ganged up to defeat the PDP since 2015 but we have realised we made a mistake.
"We beckoned on our children and family members, to retrace their steps as a show of appreciation for the progress we have seen in Toungo because this council has been in darkness since its creation over 30 years ago before the PDP administration of Governor Fintiri reconnected the council to the national grid.
"We are not ingrates, because what the administration has done is a debt, we must repay with our votes and support. Sadly, the APC has set us back and we are leaving the party for the party that has brought us development."