Yuletide Largesse: Dr. Oluwatoyin Aborisade Set To Host 500 Families For Lunch, Doles Out Food, Gifts Items In Erukucity, Dec 15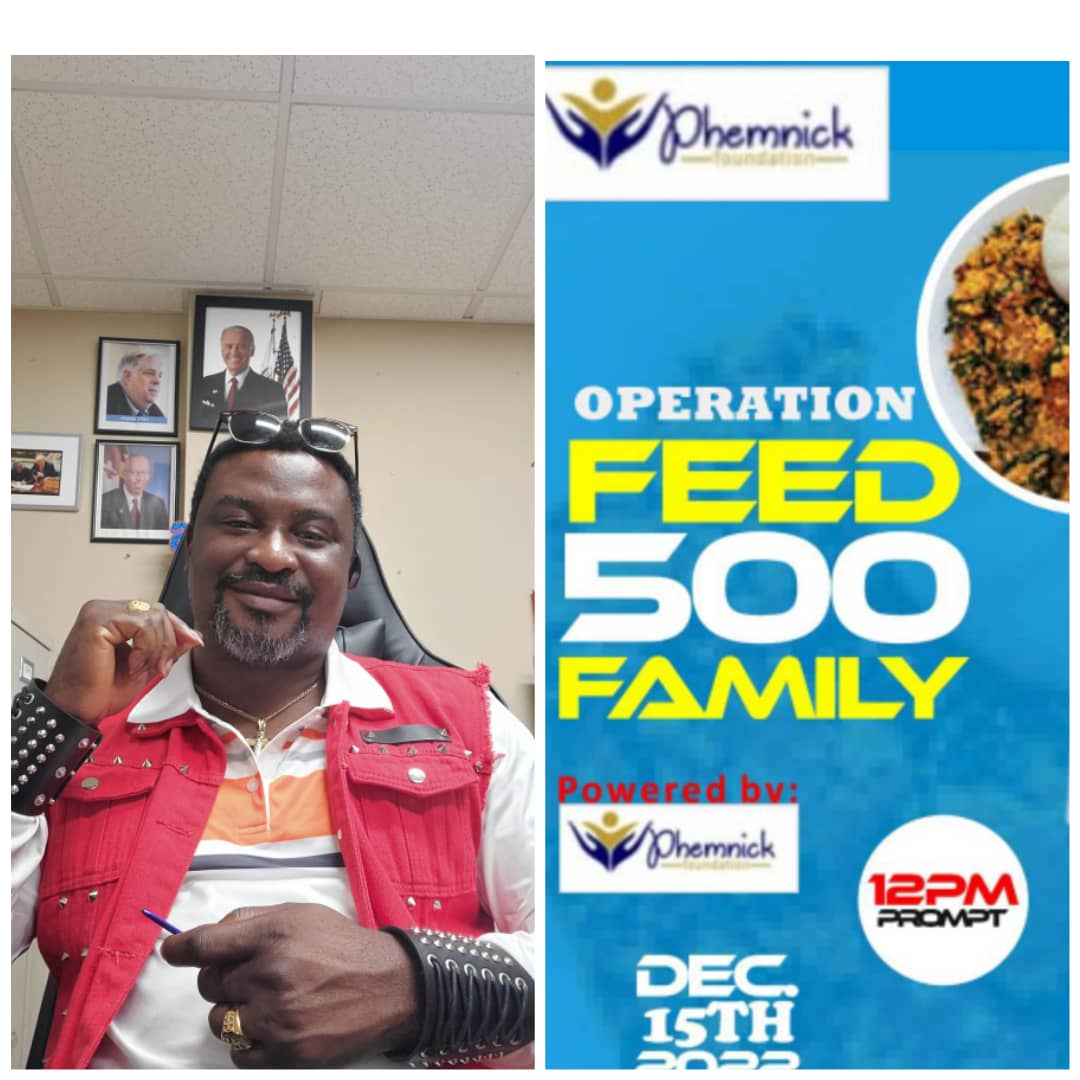 Yuletide Largesse: Dr. Oluwatoyin Aborisade Set To Host 500 Families For Lunch, Doles Out Food, Gifts Items In Erukucity, Dec 15
Erukucity will once again agog as residents set to honour another illustrious son of the soil, Dr. Oluwatoyin Aborisade over the massive support he has given to the less Privileged, aged, widows and widowers within Eruku community
Dr. Oluwatoyin Aborisade, MD/CEO Phemick Life Support one amongst heroes of Eruku in Ekiti Local Government of Kwara State will on Friday 15th of December 2022 Holds the Annual Event tagged: "Operation Feed 500 Family" within Eruku community, and will also donate food Items, cash etc.
To makes this a laudable and memorable event, he engaged his media aide, Oluwaseun of BethNews Media and confided in him on who and who to be expected for this great event, as it's stand for his exceptional philanthropic and mission for the humanitarian services in zeal for people's wellbeing.
"we shall be expecting scores of widows/widowers, students, pastors, clerics, elders all chiefs and residents of the ancient town of Erukucity, Kwara State to grace this event, it's not a show of power or affluence but a a means of giving back to my immediate community," Dr.Aborisade dropped.
His Royal Highness, Owa of Eruku, Oba Busari Ayinde Olarewaju Amuludunloye1 will be the special chairman of the occasion accompanied by his Chiefs, as Eruku indigenes home and in diaspora have applauded US based quintessential and philanthropist, Dr. Oluwatoyin Aborisade over his various programs and activities targeted at making life more comfortable for the less privileged within Eruku community and Kwara at large.
Before and during this program many beneficiaries of his numerous charity initiatives have been and ready to show their profound gratitude to the trailblazer, Dr. Oluwatoyin Aborisade, MD/CEO Phemnick Life Support International, commending him for identifying with the poor masses through several life impacting programmes despite unfriendly economy that has ravaged the nation.
According to his Media aide, Oluwasheun of BethNews Media, "This get-together will once again organized the annual event at Odolomu Compound, beside Very Revd Fadipe's House in Erukucity Kwara State.
The allotted time is 12: noon where Men of God, elders and chiefs would offer special prayers to all Eruku descendants home and abroad. Asking God for His God's protection upon each and every one of them as 2023 is approaching.
Recalled that Dr. Oluwatoyin Aborisade through his company Phemnick Life Support once organised life impacting activities including medical health care, free eyes therapy and many more.
This time around it's going to be huge bundles of food items and gifts and various cash sum will be shared amongst Erukuans after lunch of operation feed 500 family while social activities like dancing and others to loud applause of the audience.
Food items will be distributed; yam, semovita, cooking oil, spaghetti, bags of rice, noodles, garri, beans , sugar salt and others. As all of these will be ongoing, entertainment will be on to thrill guests.
This operation feed 500 family within Eruku community promises to be a fun galore, as Dr. Oluwatoyin Aborisade urges all Eruku indigenes to dedicate their time to grace this unique event meant in showing love to kinsmen and powered by Phemnick Life Support.
Oluwaseun media aide to Dr. Oluwatoyin Aborisade and Phemnick Life Support.
Dr. Umoh Michael did not work for 72 hours – LUTH
Dr. Umoh Michael did not work for 72 hours – LUTH
Michael Umoh, the late doctor of Lagos University Teaching Hospital(LUTH) did not die after a 72-hour call, the management said today.
A statement issued by LUTH management debunked the viral news that Umoh was overworked.
"The narrative of a 72 hours non-stop shift is false", the management said.
The reaction follows another by the Association of Resident Doctors at the hospital. The association also debunked the story and expressed concern about the extent of misinformation being disseminated in social media.
In Thursday's statement, the management set the record straight:
"LUTH management understands the fact that the family of Dr Umoh is presently mourning the death of their beloved son and requested the foreclosure of any media engagement regarding the death of their son.
"It is important for us as a management to make clarifications regarding the circumstances surrounding his death.
"Dr. Umoh died on September 17 while in church with his parents. The management was informed, and the death was later confirmed by one of the Consultants in his unit (Neurosurgery).
"The death of Dr Umoh is unfortunate but the narrative of a 72 hours non-stop shift is false.
"The record from the Neurosurgery unit shows that the last time he was on call was the 13th and 14th of September 2023.
"He was not on call on the 15th, 16th, and 17th (the day he died), contrary to the insinuations on social media. He was at home with his parents on Sept. 16 and Sept. 17," the management said.
Prior to this time, the management said, he was on call on Sept. 7 and Sept. 8.
"This shows that Dr. Umoh was on call for a total number of four days in September 2023.
"A delegation from LUTH visited the family on Wednesday to commiserate with the family and to get more details of the circumstances surrounding his death.
"The parents gave the details of what they thought must have contributed to his death but pleaded that the wish of the family be respected and that the narrative is not for public consumption," it said.
The management described Dr Umoh as a hardworking and diligent house-officer and a very promising young man.
It said he will be sorely missed by his friends and colleagues.
"May his soul rest in peace, and may the Almighty give the family the fortitude to bear the irreparable loss" LUTH said.
Lagos Tasks Force: The Brigandry Of A Police State By Bolaji O. Akinyemi.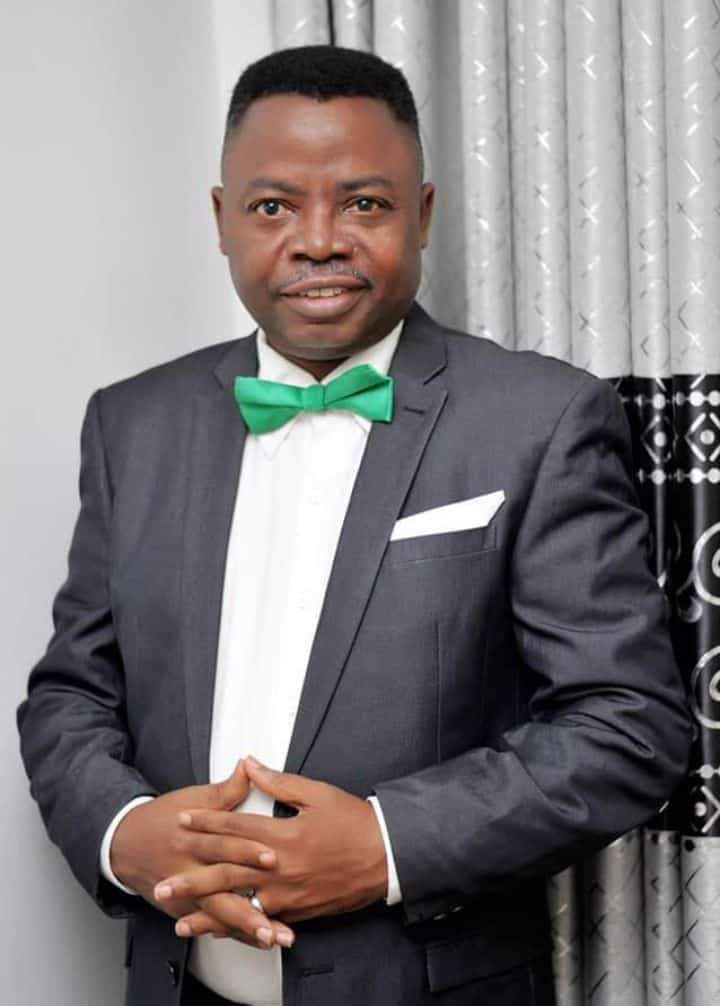 Lagos Tasks Force: The Brigandry Of A Police State By Bolaji O. Akinyemi.
A democratic society should rely purely on the rule of law and its processes at achieving peaceful co-existence among its component parties!
Nigeria is of course a country in practice of Constitutional Democracy on paper!
Our reality speaks to the contrary!
Recently, in order to redeem the integrity of the police force, the new IGP Mr Kayode Egbetokun took the decision to withdraw all mobile police-men attached to VIPs!
The police before now, had been so abused that some have become mere bag carriers for our oga madams as we call them!
Others are family errands men, in some cases these attached officers serve as bullies for their paymasters!
Lagos is the worst hit of all the states, where in a bid to fast-track enforcement, task forces are set up!
This however has proven to be counterproductive, a country that is under-policed is forced to pull out of the limited number of its officers to serve the special needs of the state on tasks considered special!
Truth be told, most task force operations have easy access to money and officers will do anything to head or be selected to be on the task force!
The existence of tasks force has made accountability of the Force on its men and officers difficult!
Officers attached to the Tasks force, in some cases, are ready and available tools of harassment for those who can afford to pay for such illegalities! As they are not easily traceable to a Police station, area, or command of the police where such nefarious activities are carried out.
There is the BRT track monitoring task force operating in manners that suggest that they are given a certain amount to deliver on a daily basis. "Offenders" are at the mercy of these contractors. Against the practice in the civilized state of a computerized camera system.
The task force is the only way for Governors to have loyalty and control of police officers who by the infraction of our constitution are compelled to be loyal to the IGP and consequently the President.
Akinwunmi Ambode as Governor of Lagos State, gave attention to the issue of land grabbers and set up a task force to that effect.
One would have thought that its existence would curb the menace of Land grabbing, but a new twist is the brigandry of "Federal Police" disarming "State police" over land disputes!
I use the words Federal and State in the context of the drama at 37A Ajisafe Street, Ikeja GRA, where a police team claiming to be acting on the order of the IGP came to disarm officers of Nigerian police on security duty!
A complaint written by FESTUS IGHAGBON & CO. Dated 2nd of August, 2023, a firm of Barristers, Solicitors, and Corporate & Property Consultants, haplessly addressed to
The Director,
Department of State Services,
Ikoyi,31, Kingsway Road.
Titled
COMPLAINT AGAINST AL-TRADE AGENCIES LIMITED, MESSRS JULIUS ESHIET, YEMI BALOGUN, AND SOME OTHERS YET UNKNOWN FOR FORGERY AND INTIMIDATION according to them became necessary as a result of the confusion occasioned by police against police in their unfortunate frustrations!
The complaint reads:
"We refer to the above-mentioned matter as we write as Solicitors to Viagem Property and Investment Limited 'our client.' We are aware that our client is the bona fide owner of a landed property situated and lying at No. 37A Ajisafe Street, Ikeja G.R.A. Lagos State.
The said property was purchased from Western Metal Productions Company Limited under the supervision of Access Bank Plc to which it was hitherto mortgaged as collateral.
The history of the property and ownership dates back to 1962 when it was first assigned to Nigerian Enamel-ware Company Plc by the defunct Western Region Government.
So, the property was assigned to Nigerian Enamel-ware Company Plc who in turn assigned the same to Western Metal Productions Company Limited (Wemco). Wemco eventually assigned it to our client. All the parties mentioned have been in possession and are still in possession till date!
The property is purely under Lagos State Government which duly granted consent to the parties up to our client in the year 2019!
The various documents of title are herein enclosed and marked as documents 1, 2, and 3.
Our client's own is registered as 76/76/2625 and dated July 2019, being the latest!
Sometimes in the year 2021, the above-named persons i.e. Al-trade Agencies Limited, Julius Eshiet, Yemi Balogun, and some other unknown persons started to parade the vicinity of the property and made several attempts to invade the property with the aid of some fierce-looking men to take forceful possession of the property.
Their attempts were warded off and this made them resort to the Lágos State Task Force under the chairmanship of Shola Jeje Oloye!
The said chairman invited the parties to his office with their relevant documents of title. He dismissed them when he noticed that they were fraudsters. They procured the possession of the same. They were warded off. Next, they complained to the Commandant of MOPOL 20, Oduduwa Street, Ikeja, who, having gone through their forged documents, dismissed them. They went back to the site and attempted to abduct the security men thereon but failed. Still, in the bid to achieve their nefarious purpose, they complained to the Lagos State Task Force on Land Grabbers and later abandoned the case.
Sometime in July 2023, our client commissioned some workers to clear the site and demolish the dilapidated buildings thereon, they attempted to abduct the workers but were frustrated by them. They therefore went to lodge false complaints to lkeja Police Division who came to the site and arrested the workers and occupants found thereon. They were subsequently released on bail.
As the investigation was ongoing, they abandoned the case and lodged further false complaints to the A.I.G. Office, Alagbon under the Escort Unit!
The officers came to the site and arrested everybody found thereon numbering about 15 persons. In the midst of the confusion that ensued, some fierce-looking men suspected to be thugs, but claimed to be members of the dreaded O.P.C., invaded the property and attempted to take possession and cause mayhem but were promptly arrested and taken to Ikeja Police Station. They were there and then released on the orders of officers from A.l.G. Alagbon's office.
As at the time of this petition, the suspects and their faceless men are still lurking around the property waiting for the slightest opportunity to cause havoc!
All the relevant documents supporting the allegations are herewith enclosed including a copy of the Lagos State Government permit to demolish the property which is marked Document 4!
Since the Federal Government does not have landed property within the vicinity of the property in question, we highly suspect that the C of O registered as No. 17/17/263 Federal Lands Registry dated 16th October 2021, which they are parading about, is fake and forged and the persons behind it should be unraveled!
The address used for the company is NO. 6, Adele Street, Apapa, Lagos while the phone number of Yemi Balogun is 08033891073. This is because we don't have their fixed address.
We, therefore, appeal to the good offices of the Director of the DSS to use their offices to track down the suspects and their cohorts before they commit mayhem!
If they have an actionable case, they ought to know where to go rather than using force and intimidation!
Thank yóu.
Yours faithfully"
The petition was signed by Festus p. lghagbon, Esq.
Fort and on behalf of Festus lghagbon & Co."
The Assistant Director, Department of State Services, was also copied.
The drama of police against police, I hope is not now being upgraded to DSS against Nigerian police by a frustrated Lagosian in his desperation to keep possession of his property! Will you blame him?
When land grabbers opt for a quick-fix approach and the civility of referring them to the judiciary process is intercepted by some police officers in the hope of gain, then we are heading for a state of anarchy!
A call to the number of Yemi Balogun for his side of the story was picked, I introduced myself but once I mentioned the address of the property, an uncomfortable tone intercepted me and claimed he is not interested in my enquiry and cut the call rudely.
Even at the risk of system failure, it is important that failure is properly defined and apportioned so we know where to lay the blame and which system to up to serve the greater good of Nigeria!
The parties involved in this drama should know that the reasonable thing to do is go to court!
The attention of His Excellency, the Governor of Lagos should be called to this, same for that of the IGP and the Director of Department State Services, Mr Yusuf Magaji Bichi.
Mr Nuhu Ribadu, Special Adviser to the President on National Security, needs to help us notify Mr President that the DSS is being pitched against Nigerian Police in his backyard in Lagos!
He may need to act fast to restore confidence in the Judiciary System and refrain security agencies from meddling in cases where they lack constitutional jurisdiction before the peaceful serenity of GRA, Ikeja is turned into a needless battleground!
Dr Bolaji O. Akinyemi is an Apostle and Nation Builder, Convener Apostolic Round Table, ART. Also the BOT Chairman Project Victory Call Initiative, AKA, PVC-Naija.
bolajiakinyemi66@gmail.com
08033041236.
Ogun Considers Special Court To Try Cultists, Mulls Amnesty Programme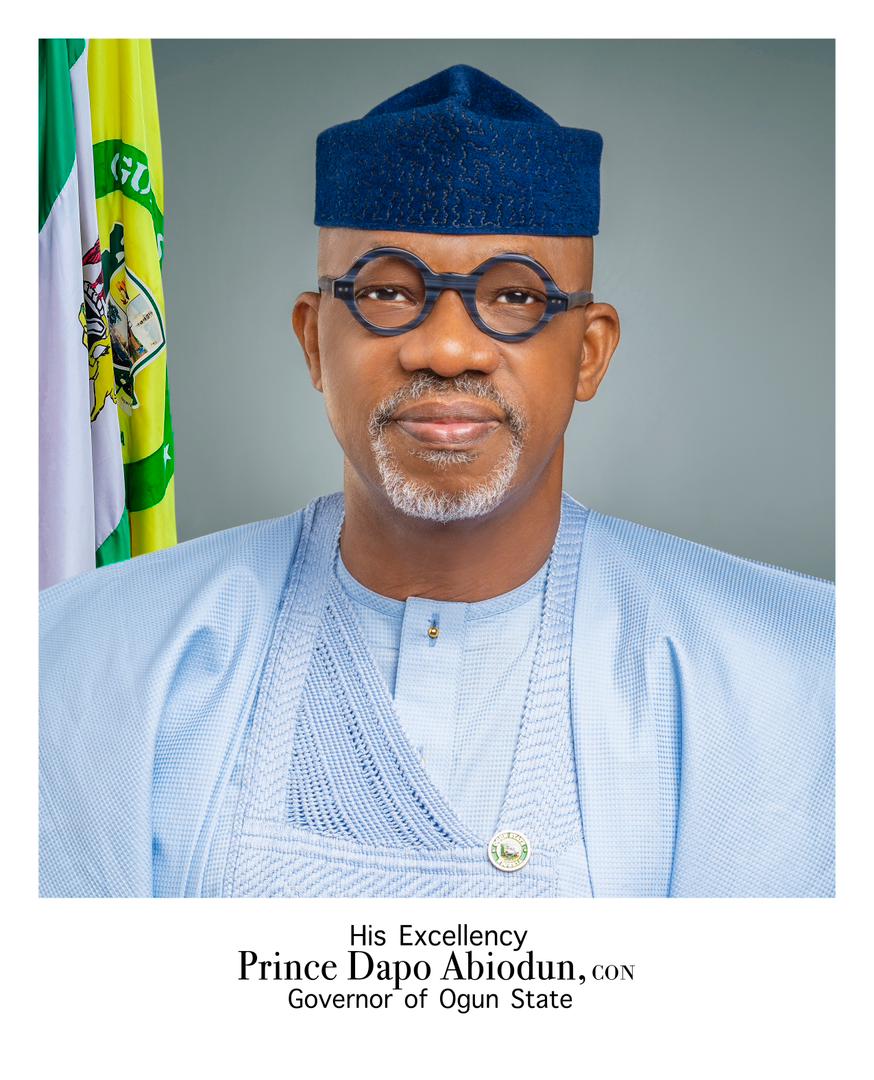 Ogun Considers Special Court To Try Cultists, Mulls Amnesty Programme 
A Special Court is to be established by the Ogun State Government to try cult-related cases.
Also to be set up is a Joint Anti-Cultism Security Task Force comprising all major security outfits, with the mandate to rid the state of the menace of cultism.
The state is also proposing an amnesty programme for would-be cultists who may wish to surrender their weapons.
These decisions were arrived at after a joint security meeting, held at the Governor's Office, Oke-Mosan, Abeokuta, Ogun State on Wednesday.
It would be recalled that Governor Dapo Abiodun on Tuesday hinted that his administration would enact a law that would pronounce the death penalty on anyone caught engaging in cult activities in the state.
The governor spoke during a visit to the palace of the Akarigbo of Remoland, Oba Babatunde Ajayi, following days of cult-related clashes in Sagamu, which left many dead and others injured.
The meeting, according to Governor Abiodun, focused on providing adequate measures to eradicate cultism in the Gateway State.
Prince Abiodun said: "During the Joint Security meeting that took place today (Wednesday), we engaged in fruitful discussions regarding the implementation of measures aimed at combating cultism in Ogun State.
"Our primary focus was on establishing a special court, forming a joint operational force comprising various security agencies, and implementing a death penalty for cultism offences.
"In addition to these measures, we also deliberated on the possibility of introducing a period of amnesty. This would allow individuals who wish to surrender their weapons and renounce their affiliation with any cult-related groups and activities the opportunity to do so without fear of prosecution.
"As an administration deeply committed to fostering a peaceful and violence-free society, we are dedicated to providing the Special Court and Joint Anti-Cultism Security Task Force with the necessary logistics and tools to support their operations effectively.
"The overall objective of our conversation is to address the issue of cultism through a multifaceted approach. This will include legal and enforcement measures, rehabilitation efforts, and community engagement through our respected traditional leaders.
"In conclusion, we are determined to tackle the menace of cultism in our state head-on. By employing a combination of legal frameworks, law enforcement strategies, rehabilitation initiatives, and community involvement, we believe we can bring about lasting change."