10 REASONS WHY MTN WAS THE MOST TALK ABOUT BRAND IN THE ICT SECTOR IN 2015 (MUST READ)
The ICT sector was a beehive of activities with the successful launch of many products, services, projects and initiatives targeted at improving the lives of its loyal customers and clientele in 2015.
MTN Nigeria, leading ICT and Telecommunications giant was not left out as it rolled out new innovative products and services as it continued to provide operational support to key sectors of the economy like banking, E-commerce, oil and gas and others. The positive impact was clearly visible and beneficial to its customers and Nigerians in general.
Below are ten projects and activities that made MTN the most-talked about brand in the ICT sector in 2015.
1.  MTN Foundation at 10 Anniversary:

One of the many ways through which MTN Nigeria shone brightly in 2015 was the impact it made, and has continued to make through its CSR vehicle, MTN Foundation. Founded in 2005, the foundation positively impacts the lives of many Nigerians through its several activities and amazing works. Supported by MTN with 1% of its Profit after Tax annually, several life-changing initiatives have been deployed with project partners and state governments in 550 locations country-wide to improve the lives of ordinary Nigerians in Health, education, economic empowerment and Arts, culture and entertainment.
Apart from consolidating on existing projects by widening the pool of beneficiaries through its scholarship program, disability support project, EYEris project, school furniture donations, donation of dialysis and mammography machines across General Hospitals in the country which have positively impacted thousands of lives, the Foundation also launched its 'What Can We Do Together' initiative where Nigerians were invited to participate in and partner with MTN to identify and select areas of need requiring attention and support by socially responsible organisations like MTN. As a result of this collaborative process, 200 communities have benefitted from boreholes, transformers, school furniture and donation of household items for orphanages. MTNF has invested over N18bn on social investment projects countrywide.
In its bid to complement government's efforts at providing succour to the needy, MTN Foundation also distributed relief materials to three Internally Displaced Persons' (IDP) camps in North East, Nigeria in 2015.
The relief materials, meant to provide succour and restore hopes, were distributed to displaced persons in Government College, Maiduguri, Borno State; NYSC Camp, Yola, Adamawa State and Poponari Camp, Damaturu, Yobe State. The relief materials included mattresses, pillows, bed sheets, pillow cases, bathing soaps, disinfectants, cooking pots, kerosine stoves and cartons of noodles.
Other significant interventions of the foundation in the year were the sponsorship of two popular dance dramas – Kakadu and Wakaa, The Musicals. The sponsorships were targeted at promoting and enhancing creativity in the Nigerian performative guild. The energy, creativity and the world class quality of the performances over a 5-day period generated rave reviews and a national buzz towards the end of the year.
Finally, as part of its continuous efforts at creating awareness on the importance of early detection of breast cancer among women, the foundation also sponsored series of events across Nigerian cities in 2015 ranging from 'Awareness Walks' to polo tournaments.
2. MTN Project Fame 2015:
One of the enduring and most impactful ways through which MTN has been transforming the lives and empowering West African youths is the MTN Project Fame West Africa. For the past eight years, MTN Project Fame has been taking young talents off the streets and leading them to fame, stardom and economic empowerment. Many of them have moved on to establish profitable businesses and create jobs and employment for others. Some of the most commercially successful musicians in Nigeria today are alumni of the Project Fame Academy. The 2015 edition saw an 18-year-old Jeffrey Akoh winning the music empowerment competition, smiling home with a N5 million cash prize, one-year recording contract and a SUV.

3. MTN Best 11 Trutalk Win A Home Promo:
This promo generated a lot of buzz and excitement for MTN in 2015. The promo which was tied to the number '11' afforded 11 customers on its network to address a human need- Shelter and own three bedroom houses worth N15m each (or cash equivalent). The houses were showcased by Lamudi Nigeria, through its vast array of developers. Also, every day, 24 people won N11,000 cash every hour.
4. MTN Tech+:
The MTN Tech+ congregated an ecosystem that promoted cutting-edge technologies through education, enterprise and innovation in the African Market through exhibition. As a major partner for the event, MTN used it as a platform to showcase its ICT credentials through high-tech demos and workshops. It also used the intervention to launch an innovative payment system called 'MTN Token.' This is a mobile phone service offering a single means of authentication for online services with high and comforting levels of assurance.
5. MTN Music+ Anniversary:

The MTN Music+ anniversary was an innovative engagement platform called 'Noiseless party' put together to celebrate artistes and music lovers, while celebrating its success story since the past 18 months. This was the first of its kind in Nigeria and the event created a very high 'talkability' on blog sites and social media platforms.
6. Sponsorship of Christian and Muslim Customers:

MTN Nigeria made huge impact in the lives of some of its Christian subscribers as it sponsored over 20 customers on an all-expenses paid trip to Jerusalem for the year's pilgrimage. The Muslim customers were not left out. 20 of its Muslim customers were also sponsored on an all-expenses paid trip to Mecca to fulfil some of their religious Hajj obligations. MTN has been sponsoring its Muslim and Christian customers to pilgrimages since 2008.
7. MTN Prestige Launch:
Another initiative that put MTN in the spotlight was the launch of 'MTN Prestige.' The company celebrated its High Value (HV) customers, 100 CEOs and captains of industry. They were treated to a night of alternative music at a prestigious musical event tagged 'MTN Prestige'. The high point of this event was the launch of MTN Prestige, a loyalty and reward programme for its HV customers. They will enjoy a broad range of cost optimization, lifestyle and business benefits among others.
8. MTN Golf:
For many years, MTN has sponsored the annual World Golfers Championship (WGC) and other golfing competitions. The tournaments have proven to be viable and reliable platforms for customer engagement and interactivity and equally reinforced its role as an enabler of socio-economic development across several fronts in Nigeria. Golfers and enthusiasts of the sport were treated to an impressive and exciting tournament in 2015.
9. MTN Polo:
The MTN Polo 2015 was another talking point for the telecoms leader. The event converged lovers of polo. MTN's involvement in the promotion of Polo and other sports in the country made the Nigerian Polo Federation (NPF) President, Francis Ogboro, to shower encomiums on MTN. Through its charity gesture, the MTN UNICEF Charity Shield international polo tournament made a N5 million donation to UNICEF with respect to its campaign against HIV/AIDS pandemic among Nigerian children.
10. NCC fine on MTN:
The imposed N1.04 trillion ($5.2 billion) fine on MTN by the Nigerian Communications Commission over its failure to disconnect SIM cards with incomplete registration was another talking point in the country. The company which has been the industry leader was sanctioned for failing to disconnect 5.1 million lines from its network. Meanwhile, MTN filed a suit at the Federal High Court, Lagos, challenging the fine.
Naira devaluation's fake news, says CBN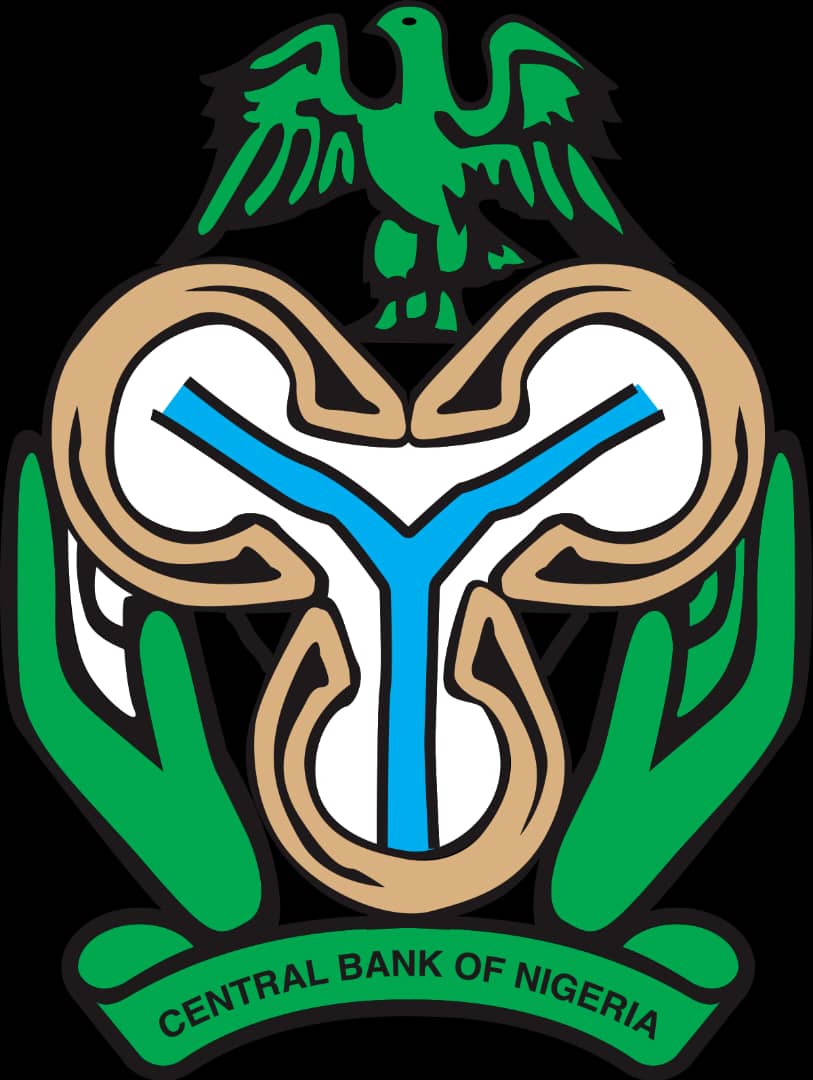 Naira devaluation's fake news, says CBN
The Central Bank of Nigeria (CBN) has debunked a report by a national daily that it has devalued the naira to N631 per dollar at the Importers and Exporters' (I&E) window.
A top official of the apex bank, who told this medium that the report is completely false , warned that such reports could have serious adverse consequences for the economy.
According to the top official, the CBN has not changed its strategy of allowing a gradual convergence of the parallel and official market exchange rates.
"The report is not true. The CBN has not devalued the naira. The exchange rate of the naira on the FMDQ website as at yesterday was N464.67 per dollar. The authors of the report may have their own agenda, but the CBN's plan is that the best approach is to allow for a gradual convergence of all the rates."
ZENITH BANK MAINTAINS POSITION AS 'BEST CORPORATE GOVERNANCE FINANCIAL SERVICES' IN AFRICA FOR THE FOURTH CONSECUTIVE TIME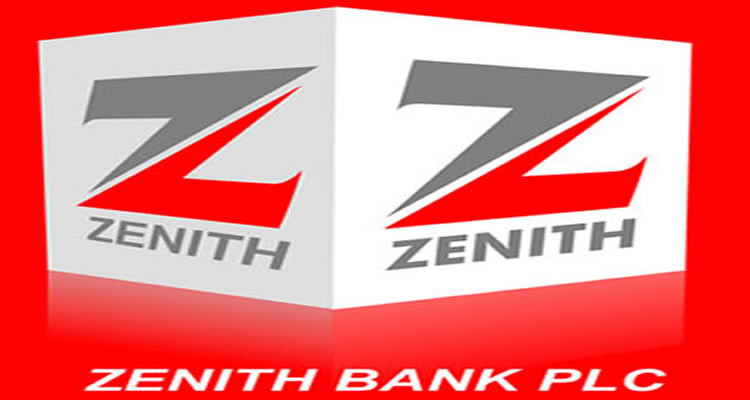 ZENITH BANK MAINTAINS POSITION AS 'BEST CORPORATE GOVERNANCE FINANCIAL SERVICES' IN AFRICA FOR THE FOURTH CONSECUTIVE TIME
For the fourth consecutive year, Zenith Bank Plc has been named as the Best Corporate Governance 'Financial Services' Africa 2023 by the Ethical Boardroom. The award, which was published in the Spring 2023 edition of The Ethical Boardroom magazine, is in recognition of the bank's adherence to global best practices and institutionalization of corporate governance, setting an industry-wide example of best practices in that field.
Speaking on the recognition, the Group Managing Director/Chief Executive of Zenith Bank Plc, Dr. Ebenezer Onyeagwu, said: "I am extremely pleased that Zenith Bank has been awarded the Ethical Boardroom Corporate Governance Award as a regional governance champion for the fourth year running. No doubt, the bank's board has pioneered the exemplary governance culture for which we are now renowned. Indeed, this recognition reflects our steadfast commitment, discipline and high ethos in the conduct of our business and dedication to the principles of good corporate governance. This award will motivate us to strengthen this culture internally and advocate for good governance at every forum".
He dedicated the award to the Founder and Group Chairman, Jim Ovia, CFR, for providing the template for an enduring and very successful institution; the Board for their vision and outstanding leadership; the staff for their dedication and commitment; and the bank's customers for their unwavering loyalty to the brand.
Ethical Boardroom is a trailblazing and leading international magazine that delivers in-depth coverage and critically-astute analysis of global corporate governance issues to help boards stay ahead of the governance curve.
Zenith Bank has been generally adjudged a Corporate Governance compliant bank by the Nigerian Exchange (NGX) hence its listing on the Premium Board of the Exchange. The bank continues to sustain this reputation and reappraise its processes to ensure that its business conforms to the highest global standards at all times.
The bank's track record of excellent performances has continued to earn it numerous awards including being recognised as the Number One Bank in Nigeria by Tier-1 Capital, for the 13th consecutive year, in the 2022 Top 1000 World Banks Ranking published by The Banker Magazine; Bank of the Year (Nigeria) in The Banker's Bank of the Year Awards 2020 and 2022; Best Bank in Nigeria, for three consecutive years from 2020 to 2022, in the Global Finance World's Best Banks Awards; Best Commercial Bank, Nigeria 2021 and 2022 in the World Finance Banking Awards; Best Corporate Governance Bank, Nigeria in the World Finance Corporate Governance Awards 2022; Best Commercial Bank, Nigeria and Best Innovation In Retail Banking, Nigeria in the International Banker 2022 Banking Awards. Also, the bank emerged as the Most Valuable Banking Brand in Nigeria in the Banker Magazine Top 500 Banking Brands 2020 and 2021, and Retail Bank of the year, for three consecutive years from 2020 to 2022, at the BusinessDay Banks and Other Financial Institutions (BAFI) Awards. Similarly, Zenith Bank was named as Bank of the Decade (People's Choice) at the ThisDay Awards 2020, Bank of the Year 2021 by Champion Newspaper, Bank of the Year 2022 by New Telegraph Newspaper, and Most Responsible Organisation in Africa 2021 by SERAS Awards.
UBA Revitalises Alumni Network, Ex-staff to Enjoy Debt Restructuring, Product Offerings, Airport Protocol, Other Benefits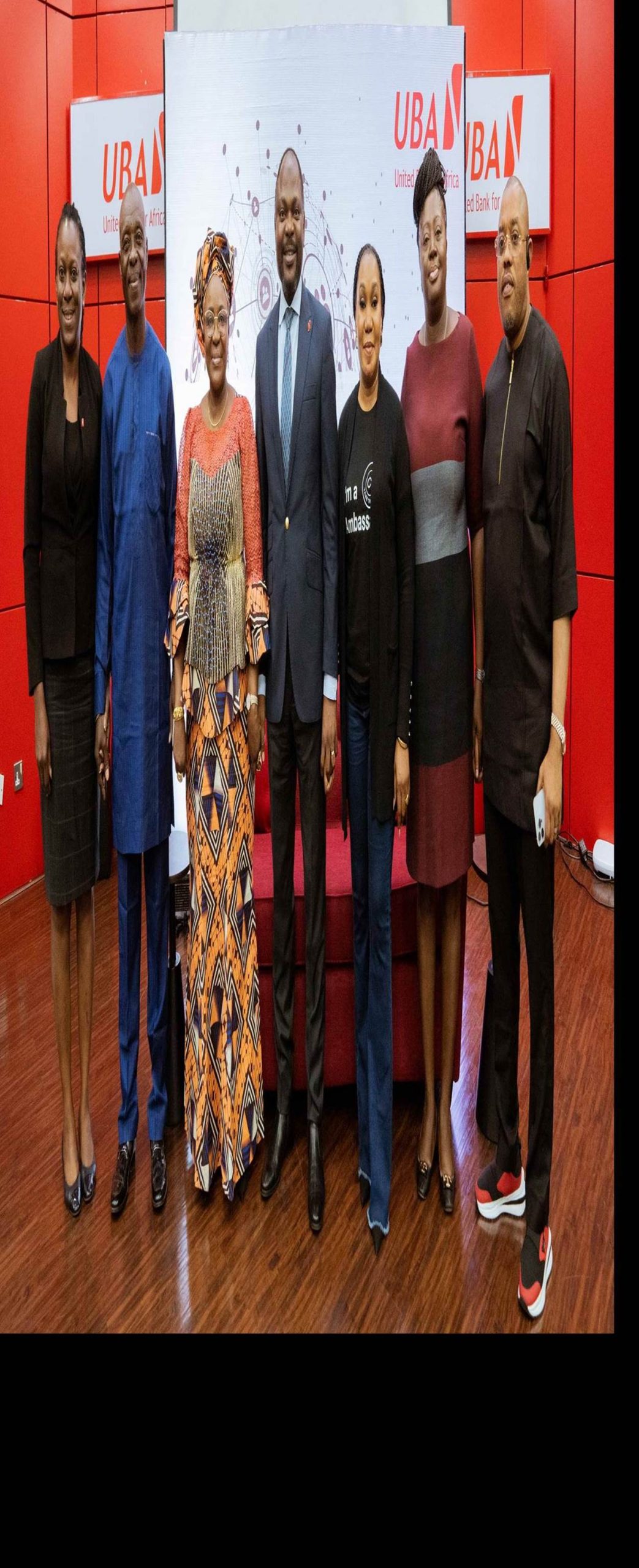 UBA Revitalises Alumni Network, Ex-staff to Enjoy Debt Restructuring, Product Offerings, Airport Protocol, Other Benefits
Africa's Global Bank, United Bank for Africa (UBA) Plc, has relaunched the UBA Alumni Network Program, aimed at fostering stronger connections and providing exclusive benefits to its esteemed former employees.
Improving upon the services it promised when it was first launched two years ago, the revamped UBA Alumni Network will now offer a wide array of advantages designed to empower and engage ex-staff members throughout their journeys.
UBA's Group Managing Director, Oliver Alawuba, who welcomed the Ex-staff during the UBA Alumni relaunch in UBA House on Friday, expressed the bank's commitment to reposition the alumni to do more to ensure that ex-staff remain comfortable ambassadors of the brand.
He said, "I understand that this very key network was launched in 2021, and we have come here today to assure all the members of our alumni that UBA, which is over 75 years old, will continue to play the role of becoming a beacon of hope to our Ex-staff.
Continuing Alawuba said, "As a bank that is interested in the welfare of both staff and ex-staff, we are going to roll-out products that are specifically tailored to suit the needs of all our alumni."
At the event, which saw a lot of former staff attended both physically and virtually, UBA's Deputy Managing Director, Muyiwa Akinyemi, noted that the bank is where it is today because of the sacrifices made by its ex-staff several years ago, as he added that this is the driving force behind the bank's desire to support them.
"Today, we are here, but tomorrow, we might be somewhere else, and it is therefore essential for us to bond with our former employees who we recognise as ambassadors that have contributed to the bank's legacy in various sectors over the years," Akinyemi stated.
He explained that with 35 million customers and over 25,000 staff, the bank remains committed to fostering a vibrant alumni community, adding that "We will continue to rely on this all important network to help us to know how to serve you better, in the four continents and 24 countries that UBA currently operates in."
UBA staff, Wale Esan and Nnenna Chikezie, were on ground at the event to reel off some of the new offerings and benefits to be enjoyed by members of the UBA alumni, which include: Debt restructuring and moratorium for staff who left while still servicing loans; top-up loans, CoT concessions, access to senior citizens loans; fast tracking of banking services.
Other benefits are assisted airport protocol services for international travels including check-in and departure services; end to end VIP travelling services for ex-staff. The bank will also assist any staff who has challenges with the airport authorities for quick and easy resolution.
The Chairperson of the UBA Alumni Network, Mosunmola Yusuf, who was a former staff with the Employee Experience unit, explained that UBA aims to harness the wealth of knowledge and experience of its former employees, creating a powerful network that extends far beyond the continent.
"We see this as an innovative effort to build a strong bond of human community; because we believe human connectivity is necessary to promote cordial living and will assist to achieve the individual and collective goals that we plan to attain," she stated.
UBA alumni were encouraged to send their enquiries to the email: UBAAlumnicare@ubagroup.com for quick resolution.
United Bank for Africa is one of the largest employers in the financial sector on the African continent, with 25,000 employees' group wide and serving over 35 million customers globally.
Operating in 20 African countries and in the United Kingdom, the United States of America, France and the United Arab Emirates, UBA provides retail, commercial and institutional banking services, leading financial inclusion and implementing cutting edge technology.