2019 Elections: International Observers, Presidential Candidates, Stakeholders gather on credible elections at Murtala Muhammed Lecture in Nigeria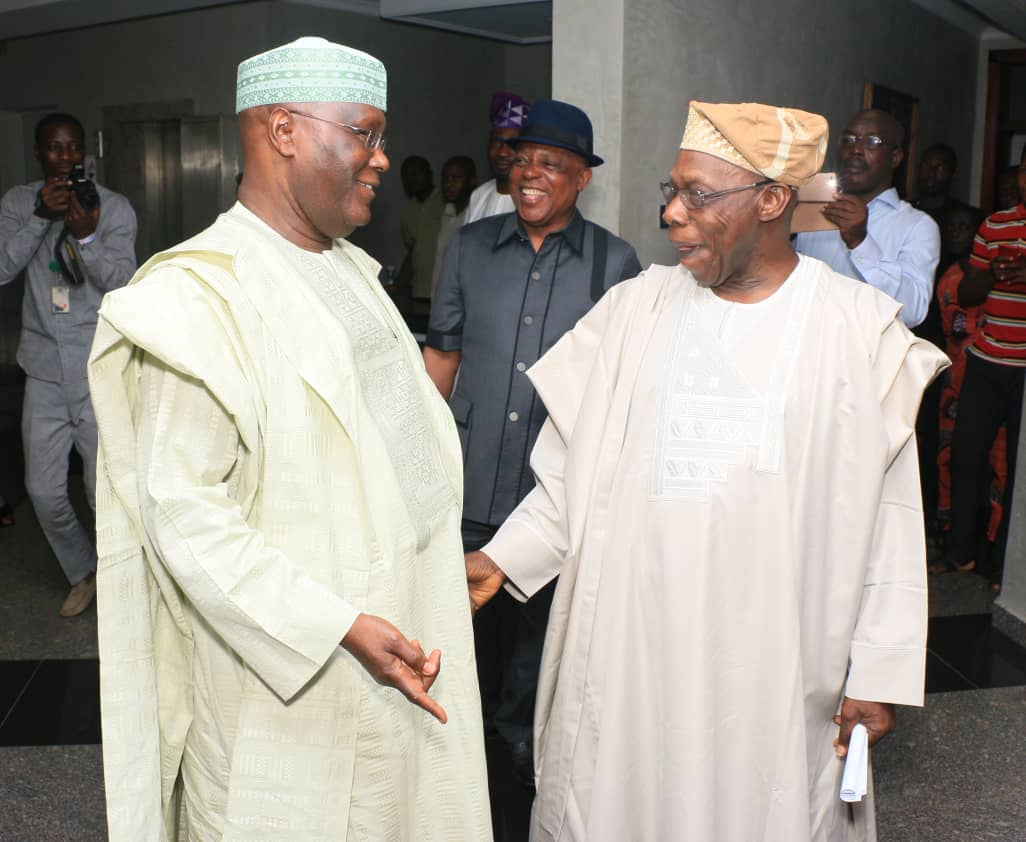 The United Nations (UN), European Union (EU), African Union (AU) and Economic Committee of West African States (ECOWAS) representatives among other stakeholders in the conduct of elections are to attend the 2019 Murtala Muhammed memorial public lecture, ahead of the Saturday Presidential and National Assembly polls in Nigeria
President Muhammadu Buhari, who is seeking reelection under the All Progressive Congress party (APC) platform, the former Vice President of Nigeria and flag bearer of the People's Democratic Party (PDP), Alh. Atiku Abubakar other Parties' Presidential and gubernatorial candidates are also expected to attend the one day event to hold in Abuja, the Federal Capital Territory (FCT), on Thursday.
The lecture, with the theme: "Towards Credible, Peaceful and Participatory Elections: Moving Nigeria's Democracy Forward" will see the special representatives of different electoral observer missions to Nigeria giving their expectations on the crucial general election, the statement by the Murtala Muhammed Foundation (MMF) the organizers of the event hinted on Monday.
Confirmed expected guests, include the Representative of the Secretary-General & Head of the United Nations Office for West Africa and the Sahel (UNOWAS), Dr. Mohammed Ibn Chambas, H.E Dr. Jakaya Kikwete, President of Tanzania (2005-2015) and Head of African Union Election Observer Team to Nigeria, H.E Ellen Johnson Sirleaf, President of the Republic of Liberia (2006-2018) and Chairperson of the Authority of Heads of States and Government of ECOWAS and H.E Festus Mogae, former President of the Republic of Botswana and the Head of Joint IRI/NDI IEO Mission to Nigeria, among others.
The Chief Executive Officer (CEO) of MMF, Mrs Aisha Muhammed-Oyebode in the statement disclosed that the flagship annual memorial Public Lecture was billed to also attract the attendance of a cross-generation of leaders in the public and private sector, international organizations and influencers from all walks of life with His Royal Highness, Emir Muhammadu Sanusi II, the Emir of Kano, as Royal Father of the day.
According to Muhammed-Oyebode, "The Murtala Muhammed Foundation (MMF), is pleased to announce the 2019 Anniversary Lecture in honour of Late General Murtala Ramat Muhammed, Head of State of the Federal Republic of Nigeria from July 29, 1975 to February13, 1976.
"As the country prepares to mark another transition in its democratic journey, it is important to strengthen our electoral processes and promote active citizen participation toward improving good governance in Nigeria, taking into consideration the challenges confronting the country and the impacts on regional integration.
"The gathering will be an opportunity to honour the memory of the former Head of State (1975-1976) and assure all Nigerians of the candidates' collective determination and commitment to contest and allow for free, fair and credible elections.
"The 2019 memorial lecture will therefore provide a platform for broad based solutions to key issues confronting our nation, including having a credible elections starting in few days time, which in the long run assisted in moving our country's democracy forward."
She added that the public lecture is part of activities to mark the 43rd anniversary of the late Head of State, stating "the Foundation will hold a series of activities which will focus on voters' education and awareness."
The MMF Chief Executive further noted that, "the lecture series has over time, created a forum for expert analysis and recommendations on issues of national importance in Nigeria and the African continent."
To attend the lecture, the general public, cutting across all fields of endeavor are to register through http://mmfnigeria.org/2019mmflecture/