AFFC lauds Heritage Bank on youth, entertainment devt
AFFC lauds Heritage Bank on youth, entertainment devt
African Freestyle Football (AFFC) Championship 2019 in collaboration with World Freestyle Football Association (WFFA) have commended Heritage Bank Plc for its pivotal role in enhancing youth development and engendering the Nigeria's entertainment space on the world's stage.
The 2019 African Freestyle Football Championship ended on a high note, with defending champion Abdul Titi Kone of Cote d'Ivoire emerging as the African Champion once again. This event marked the 2nd edition of the African Championship and the 3rd annual edition of the Nigerian Championship hosted by Feet 'n' Tricks International Limited. The final was a repeat of the 2018 championship, as Kone again defeated Egypt's Yousef Mohamad just as he did in last year's final while Ashley Mhkize of South Africa placed third.
In the female category, Evelyn Okafor (Nigeria), Hadhara Charles (Tanzania) and Augustina Unamba (Nigeria) placed first, second and third respectively.
This year's edition accommodated at least 30 African countries that participated at the championship.
The Chairman of AFFC, Valentine Ozigbo, who commended bank for being at the forefront of promoting freestyle football for the past two years, said Heritage Bank is "always very innovative and supportive to the cause of entertainment and youth development.
According to him, these achievements would have been impossible without the extensive support of the official bankers (Heritage Bank) for the championship for two years running.
Speaking further, Ozigbo hinted, "since inception, Feet 'n' Tricks has been committed to promoting freestyle football talent to stardom and we haven't relented. Through this platform, we have seen talented freestylers get a head start in life, travel to exciting places and represent our beloved continent doing what they know how to do best."
The MD/CEO, Heritage Bank, Ifie Sekibo, said the bank has strong desire towards developing and positioning youths to become world-class citizens equipped and ready to be absorbed into an increasing competitive professional skills and endeavours.
Sekibo, who was represented by an Executive Director, Jude Monye advised the youths who were participants to adopt strong positive character to enable them take advantage of the platform being presented to them.
"One of the reasons why we chose, as an organization, to support the freestyle championship is to enhance youth development in sport and entertainment, which will empower them play vital roles in the socio-economic development of the country and help curb the high level of unemployment," he stressed.
According to Sekibo, the drive to support youths seeks to create, preserve and transfer wealth across generations.
It is against the backdrop of the competition that Nigeria Football Federation (NFF) President, Amaju Pinnick, promised to give more support to the entertaining part of football.
"We need to encourage this entertaining part of football because what they are doing here is great. Freestyle is quite interesting, and I am happy with what I have seen so far.
"With this project, a goal has been achieved. I also want more ladies to come out and do freestyle football because it is highly entertaining and competitive.
"I will see to how we can give more support to freestyle football in the future,"he said.
Congratulating the Feet n Tricks team, Daniel Wood, Co-founder and Head of Global Partnerships, World Freestyle Football Association (WFFA) said, "Feet n Tricks have proven that they can produce world class events and we are so excited to be extending our partnership. We are fully committed to creating opportunities for young people and this event is to be the focus point for our sport in the continent of Africa." //End.//
Fela Ibidapo, Divisional Head, Corporate Communications
Popular Nigerian Musician, Jumabee Concludes Canada Tour, Heads To UK (VIDEO)
Popular Nigerian musician, Jumabee has concluded his Canada tour and is now headed for the United Kingdom (UK) to continue his music tour.
Jumabee kicked-off his annual tour on November 23 in Canada and has since been the talk of the town following the massive attendance his presence brought to the selected locations where the tour was held in the country.
In the course of his tour, the Kogi-born musician met Jamaican worldstar, Kranium in Vancouver, Canada after their performance at Enso Event Centre.
As he has concluded his tour in Canada, Jumabee would be embarking on his music tour in the UK between 1st Of December and 9th Of December, 2023.
Jumabee has been in the industry for decades and has several hit songs to his credit. Some of his songs include Brakata, Kogi, Kalima, Iva, Badamuwa, to mention but a few.
WATCH VIDEO BELOW
Stella Ebegbuna, Renowned America-Based Music Star, Gears Up for an Unforgettable 'Hangout with D'Lyte'"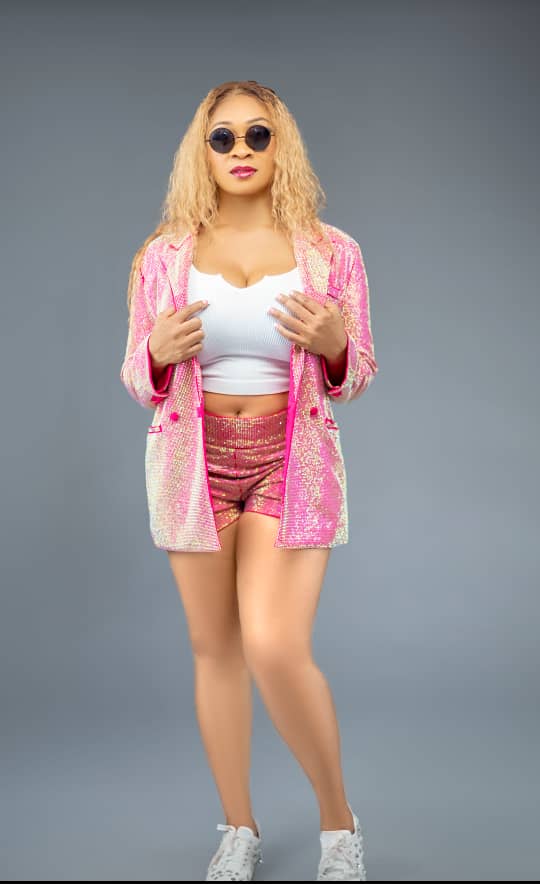 Stella Ebegbuna, Renowned America-Based Music Star, Gears Up for an Unforgettable 'Hangout with D'Lyte'"
In an exciting announcement, the accomplished music sensation, Stella Ebegbuna, is set to host the latest edition of her quarterly event, 'Hangout with D'Lyte.' The anticipated gathering promises an evening of music, camaraderie, and entertainment.
Scheduled for Sunday, November 26th, the event will kick off at 6 pm and unfold at the vibrant venue of 2641 Winrock Boulevard, Houston, Texas, 77057. Stella expresses her gratitude to everyone involved in making this event a reality, acknowledging the collaborative efforts that contribute to the success of 'Hangout with D'Lyte.'
The upcoming hangout is expected to be a star-studded affair, with notable personalities such as Dj MixMaster Brown, Tarela, Lord of Ajasa, Deankelly, Seyi Alesh, MC Hugoboss, Lepashandy, Heisot, the Energy Band and Jeff Akoh joining the celebration.
Known for her captivating performances and charismatic presence, Stella Ebegbune aims to create an unforgettable experience for attendees, bringing together music enthusiasts and fans alike. 'Hangout with D'Lyte' has become a quarterly highlight, showcasing Stella's commitment to fostering a sense of community and celebration through music.
As the countdown begins, music lovers and fans are eagerly anticipating an evening filled with rhythm, joy, and the unique charm that Stella Ebegbuna brings to every event. Stay tuned for a musical extravaganza that promises to be a highlight on Houston's entertainment calendar.
"Go Back Home" – Funmi Ayinke Drops Powerful End Of The Year Message (VIDEO)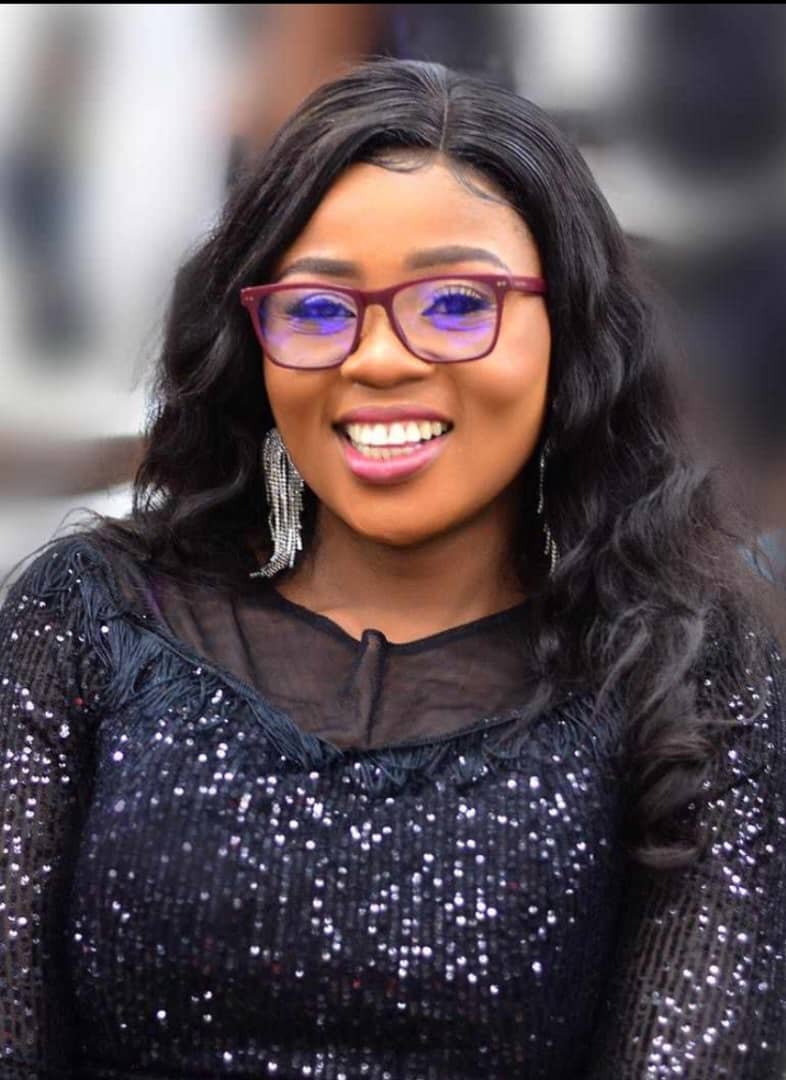 Influential Nigerian engineer cum musician, Funmi Ayinke Waheed-Adekojo has dropped a powerful end of the year message during a live performance at her well-equipped modern studio in Abuja.
The Live performance which was an unscripted session portrayed Funmi Ayinke as a ready-made musician whose songs are to edify and inspire every soul that listens to them.
As observed in the video, Funmi Ayinke made her entrance into the sophisticated studio, dressed simply yet classy, with her talented musicians ready to deliver a world-class musical presentation.
Funmi Ayinke started this unscripted session with her message 'Ile La'bo Isinmi Oko' which means that no matter how exhilarating travels are, one will always be thrilled to return home in a way to remind everyone that the year is coming to an end.
Funmi Ayinke who is known to always pass messages through songs repeatedly mentioned that there is need for everyone to remember that the home is always the final destination after every job, travel and whatever anyone is doing.
She went further to address different categories of people that have forgotten their homes, calling them to return home because there is no place like it; Those that have neglected their parents, those that haven't spoken to their parents and guardians, those that haven't seen their parents in a long while.
Below are some of the lyrics of the performance:
'' If you go to the market, if you travel out of the country, wherever you go, I want to remind you that the home is always the final destination. There is no place like home. Home sweet home. If you are listening to me and you have not called your parents or it's been long since you remembered them, I want to remind you that home is the final destination.
' They are deceiving you, they said your parents are bad, they want to kill you; parents that didn't kill you when you were still a baby. You stopped talking to your parents because you are looking for money, I want to remind you that the home is always the final destination. Call them, go back home''
'Go back home, call your parents, ask about their wellbeing, go home because that's the final destination. Send them money, remember those that took care of you, remember those who stood by you.''
WATCH VIDEO BELOW