AfriBritishNGO holds Lagos retreat…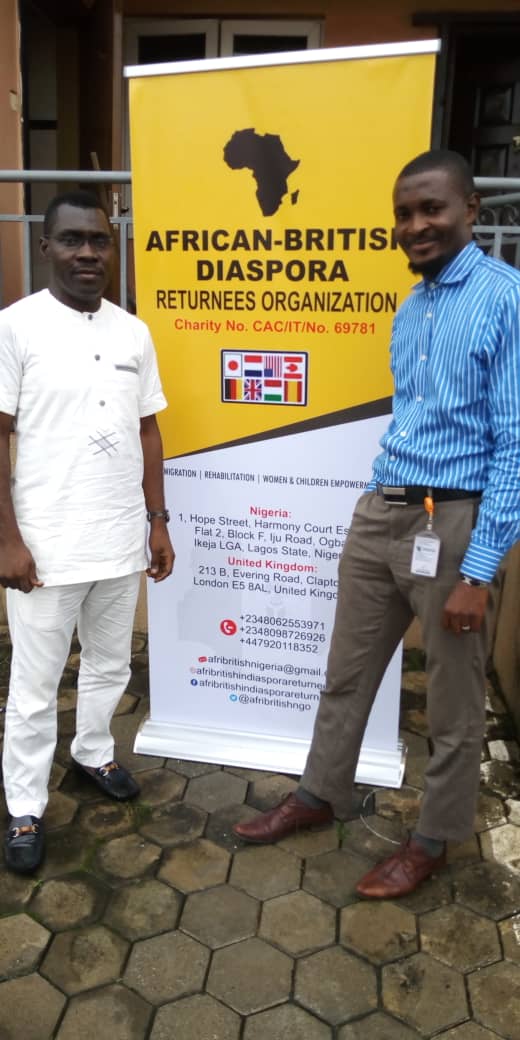 The African-British Diaspora Returnees Organisation with headquarters in UK, had a retreat in Lagos today to chart the course of the organization for futuristic prospects while fitting into global objectives of the UN sustainable development goals.
According to the country manager, Demola Sanyaolu, he says though the retreat was impromptu, it was a necessary exercise to revamp the organization for better performance after ten years of operations. The retreat was coordinated by the deputy country manager, comrade Hassan Bode.
It was also a period to reflect on Nigeria at 59 and align with the agenda of the NGO towards making Nigeria a better place as well as for Nigerians in diaspora.
In attendance were team leads (gov-reps) of Ogun (Adeola Adegbenro), Lagos (Olajide-Ojora Oloruntoyin), Edo (Godwin Aghedo) amongst others.
African British Diaspora Returnees Organisation has a three-pronged objective for migration, rehabilitation and women/children empowerment.
The northern version of the retreat is billed to hold later in the month.