BREAKING: 'Mama Taraba' resigns as Buhari's women affairs minister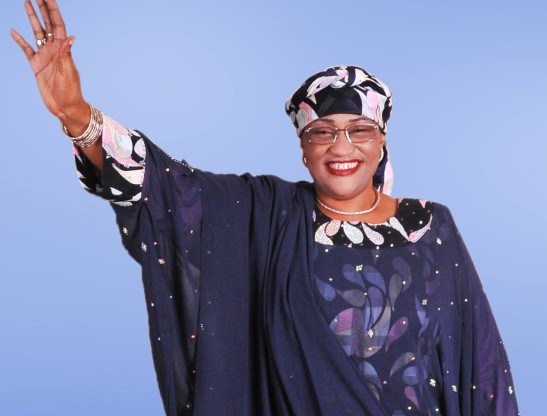 Sadly,  Aisha Ahassan, Nigeria's women affairs minister, has resigned her position.
Ms Alhassan, known widely as Mama Taraba, was appointed in 2015 by President Muhammadu Buhari.
In a September 29 letter to the president, Ms Alhassan decried her disqualification from contesting for the All Progressives Congress' governorship ticket in Taraba State, saying the action constituted a grave injustice against her since she paid to purchase the form and had been a loyal member of the party since 2014.
She told the president she decided to resign from the cabinet because the APC has effectively disqualified her from being a minister if the party does not find her fit to be a governorship candidate.
Her resignation, which comes two days after the APC screened her out of aspirants who will participate at the party's governorship primaries on September 30, came months after speculation that she would resign from the cabinet.
Ms Alhassan's tenure as minister has been blighted since she publicly disclosed her allegiance to former Vice President Atiku Abubakar in 2017.
PREMIUM TIMES reported that the minister said she would follow Mr Abubakar to wherever he goes as her political father. But when Mr Abubakar dumped the ruling APC and joined the main opposition Peoples Democratic Party later in 2017, the minister did not follow him.
She insisted that she would remain in the APC with utmost loyalty, but her comments continued to hunt her, especially amongst top APC bigwigs who strongly believed she has been a cabinet insider for Mr Abubakar.
Ms Alhassan followed Mr Abubakar to the APC as part of the new-PDP bloc that broke away from the then-ruling party in the run up to the 2015 general election, which ultimately produced Mr Buhari as the first opposition politician to be elected president.
Ms Alhassan did not immediately say which political party she would join in her resignation letter, which was made public on Saturday morning but which the president has yet to publicly acknowledge or accept
Obafemi–Owode LG Chair, Amb. Ogunsola congratulates Gov. Dapo Abiodun on reflection victory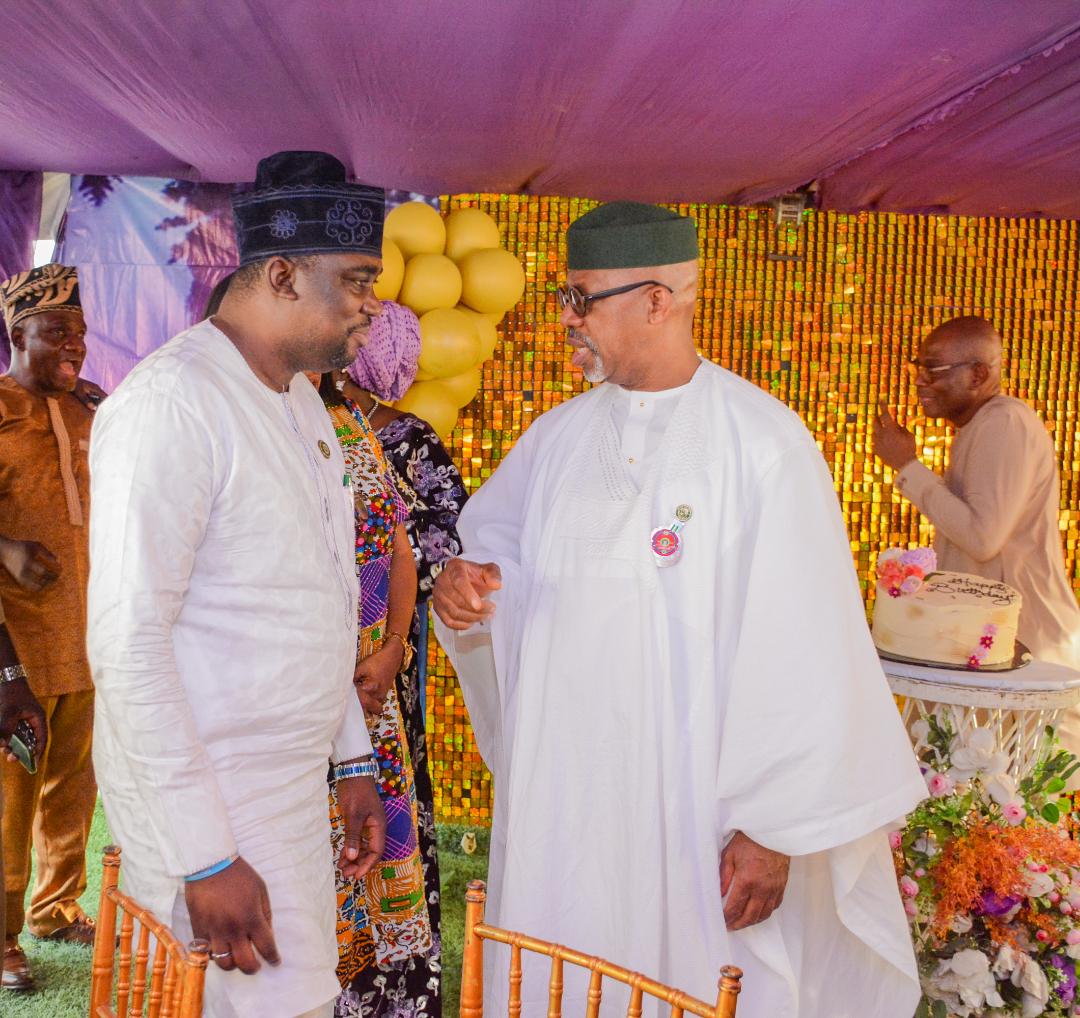 Obafemi–Owode LG Chair, Amb. Ogunsola congratulates Gov. Dapo Abiodun on reflection victory
……Urges opposition parties to join Gov. Abiodun in developing Ogun state
The Executive Chairman of Obafemi Owode Local Government, Ambassador Ogunsola Adesina Lanre has congratulated His Excellency Prince Dapo Abiodun mfr. over his re-election as Governor of Ogun State today 20th of March, 2023.
He said that Prince Dapo Abiodun's second term is an indication of the continuation of good governance in Ogun.
Prince Abiodun contested under the All Progressives Congress APC, emerged winner, having polled total of 276,298 votes to defeat his running mates Hon. Ladi Adebutu of the People Democratic Party PDP, who polled 262,383 votes, while the governorship candidate of the African Democratic Congress (ADC), Biyi Otegbeye, hanged down with 94,754 votes.
IMG_ORG_1679303411662According to congratulatory message signed by himself, he thanked the good people of Obafemi-Owode local government and Ogun State for deeming it necessary to re-elect Prince Dapo Abiodun as Governor for another for years in office, he affirmed that the victory would reactivate the good governance in the State.
He, however, urged the residents of Ogun state to continue praying for Prince Dapo Abiodun for his new term era to be beneficial to all and sundries.
2023 ELECTION: DAPO ABIODUN WINS RE-ELECTION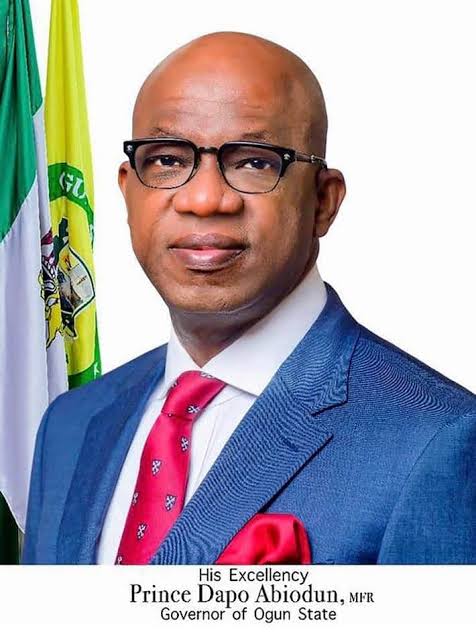 2023 ELECTION: DAPO ABIODUN WINS RE-ELECTION
The Governor of Ogun State, Dapo Abiodun, has been reelected for a second term of four years
The All Progressives Congress (APC) candidate was declared the winner by Prof Kayode Adebowale, the state returning officer of the Independent National Electoral Commission (INEC) in the March 18, 2023 governorship election in Ogun State.
Abiodun polled 276,298 to defeat his closest rivals — Ladi Adebutu of the Peoples Democratic Party (PDP) who scored 262,383 as well as Biyi Otegbeye of the African Democratic Congress (ADC) who got 94,754 votes and who has the backing of former governor and serving APC senator, Ibikunle Amosun.
"That Abiodun Adedapo Oluseun of APC, having satisfied the requirements of the law is hereby declared the winner and is returned election," Adebowale stated.
Governorship elections were held in 28 of Nigeria's 36 states on Saturday. The governorship and state assembly elections were held a week later than initially scheduled after a court case forced INEC to move them forward.
Eight of the 36 states — Anambra, Bayelsa, Edo, Ekiti, Imo, Kogi, Osun, and Ondo — have governorship elections "off-season" due to litigations and court judgements.
In alphabetical order, the 28 states where governorship elections were on March 18 are Abia, Adamawa, Akwa Ibom, Bauchi, Benue, Borno, Cross River, Delta, Ebonyi, Enugu, Gombe, Jigawa, Kaduna, Kano, Katsina, Kebbi, Kwara, Lagos, Nasarawa, Niger, Ogun, Oyo, Plateau, Rivers, Sokoto, Taraba, Yobe, Zamfara.
Of the 28 states, 11 serving governors including Abiodun sought reelection while 17 outgoing governors are in the final weeks of their constitutional two-term limits of eight years, having been sworn in on May 29, 2015.
BREAKING: INEC Declares Sanwo-Olu Winner In Lagos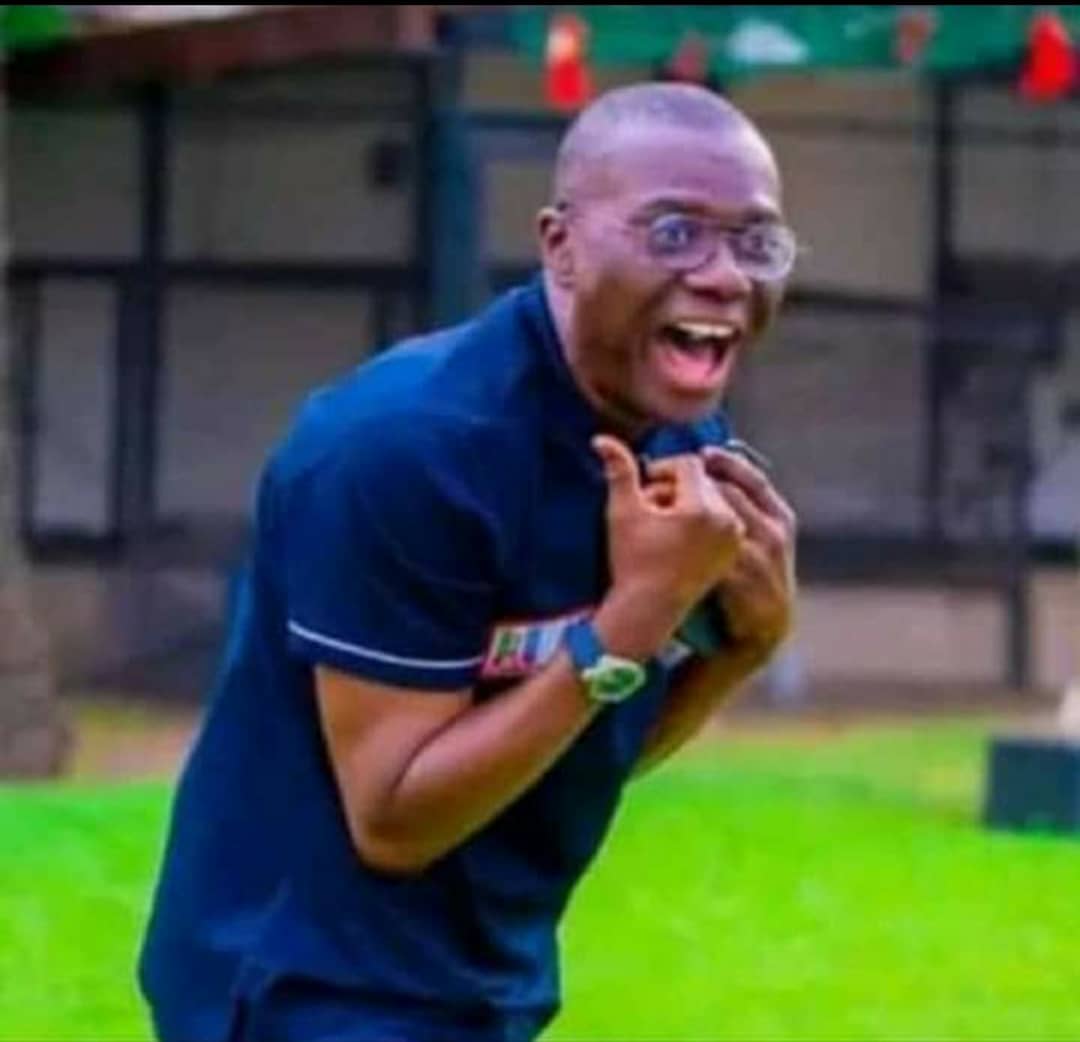 BREAKING: INEC Declares Sanwo-Olu Winner In Lagos
SANWO-OLU: Finally, INEC has officially announced Governor Babajide Sanwo-Olu as the winner of the just concluded governorship election on Saturday, March 18th, 2023. The election was marked by voter suppression, ethnic discrimination, political thuggery, and violent attacks on voters, electoral staff and security personnel alike.
He polled a total of 762,134 votes, defeating Gbadebo Rhodes-Vivour of the Labour Party who scored 312,329 votes, followed by Abdul-Azeez Adediran aka Jandor with 62,449 votes.
Sanwo-Olu was declared the winner at 1:15 am on Monday morning, almost 48 hours after the electoral exercise commenced.