KOWA party implements e-voting successfully as Dr Adesina Fagbenro-Byron emerges KOWA Party Presidential Candidate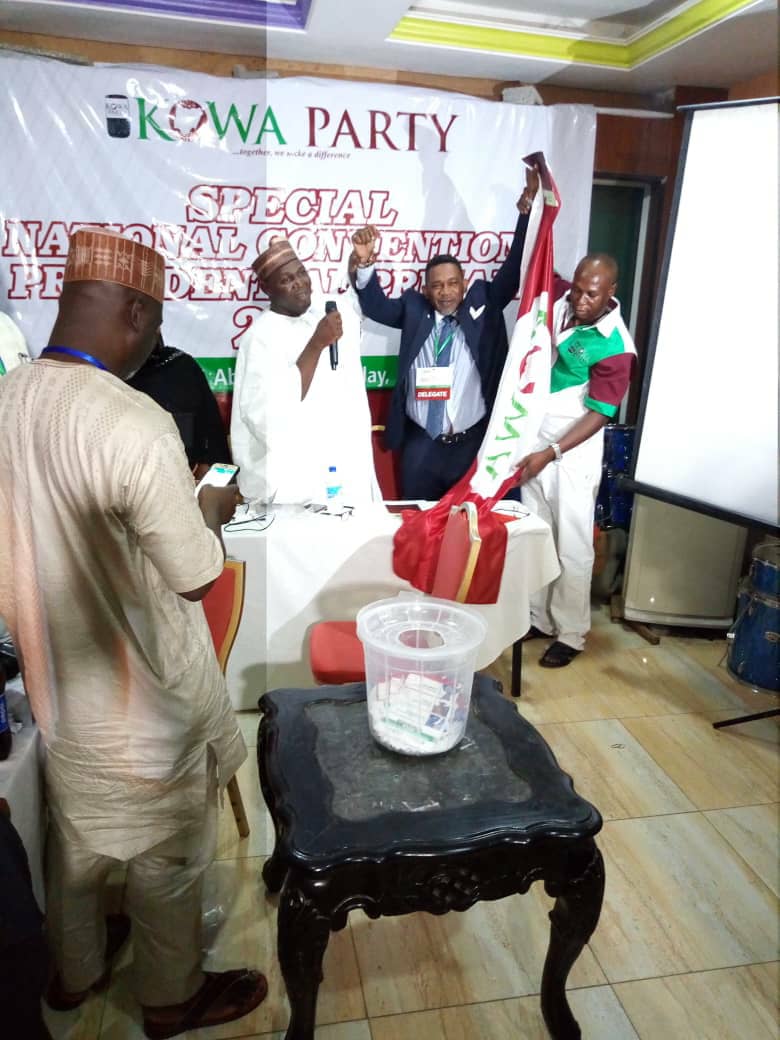 KOWA Party takes great pleasure in announcing that Dr Adesina Fagbenro-Byron (SFB) emerged victorious as Kowa Party's Presidential Candidate from the party's National Convention and Presidential Primary that took place on Saturday 29th September, 2018 from 11am to 5pm at The Alexis Hotel, Obafemi Awolowo Way, Jabi Upstairs, Abuja.
He surmounted vigorous competition from his fellow presidential aspirants, Professor (Mrs) Remi Sonaiya, who was the party's presidential flag bearer at the 2015 elections, and veteran actor, Mr Ayo Lijadu, who ran a very strategic national grassroots recruitment campaign.
KOWA Party subjected its aspirants to a rigorous process. They were formally screened including security clearance.  Then they submitted to a written examination on Friday 28th September answering multiple choice questions posed by experts from diverse fields, and writing an essay on a topic of national interest.  Finally, they participated in a Presidential Debate ‪at noon‬ during the convention on Saturday 29th September moderated by Mr Soji Apampa, the founder of Integrity Group. The aspirants were also given a final opportunity to appeal for votes.
Their profiles has been circulated to all party members by sms and email prior to the commencement of paper balloting at the National Convention.
KOWA Party adopted a multi-channel voting system for its national primary. In keeping with our spirit of inclusiveness, the party used a combination of paper, online and sms voting so that all of its members, even those in rural areas could participate, including those without smart phones and who could not travel to the state convention centers that the party set up in 28 states. Indeed some members who were unwell were still able to cast their votes from their sick beds.
The online voting system was first successfully piloted at our Lagos State Congress in May 2018 and was witnessed by INEC.
KOWA Party prides itself as being the credible alternative to the traditional political parties.  The party's slogan is "Together, we make a difference" and it aims to avoid the traps that have bedevilled the big parties in Nigeria and cling strongly to its founding principles of transparency, inclusiveness, people-centred development and meritocracy.  Its aspirants run based on their state of residence, not their state of origin.  Women, Youth and People Living with Disabilities are not considered token or minority members, they are welcomed and embraced as full members and officers of the party at National and State levels, and are well represented at decision-making levels.
Fans of KOWA party were carried along by members of the Youth Caucus via the party's social media handles @KOWA_Ngr and @KowaParty
We heartily congratulate our Presidential flag bearer, SFB on his win.
Habiba Balogun (Mrs)
National Publicity Secretary
Kowa Party
Obafemi–Owode LG Chair, Amb. Ogunsola congratulates Gov. Dapo Abiodun on reflection victory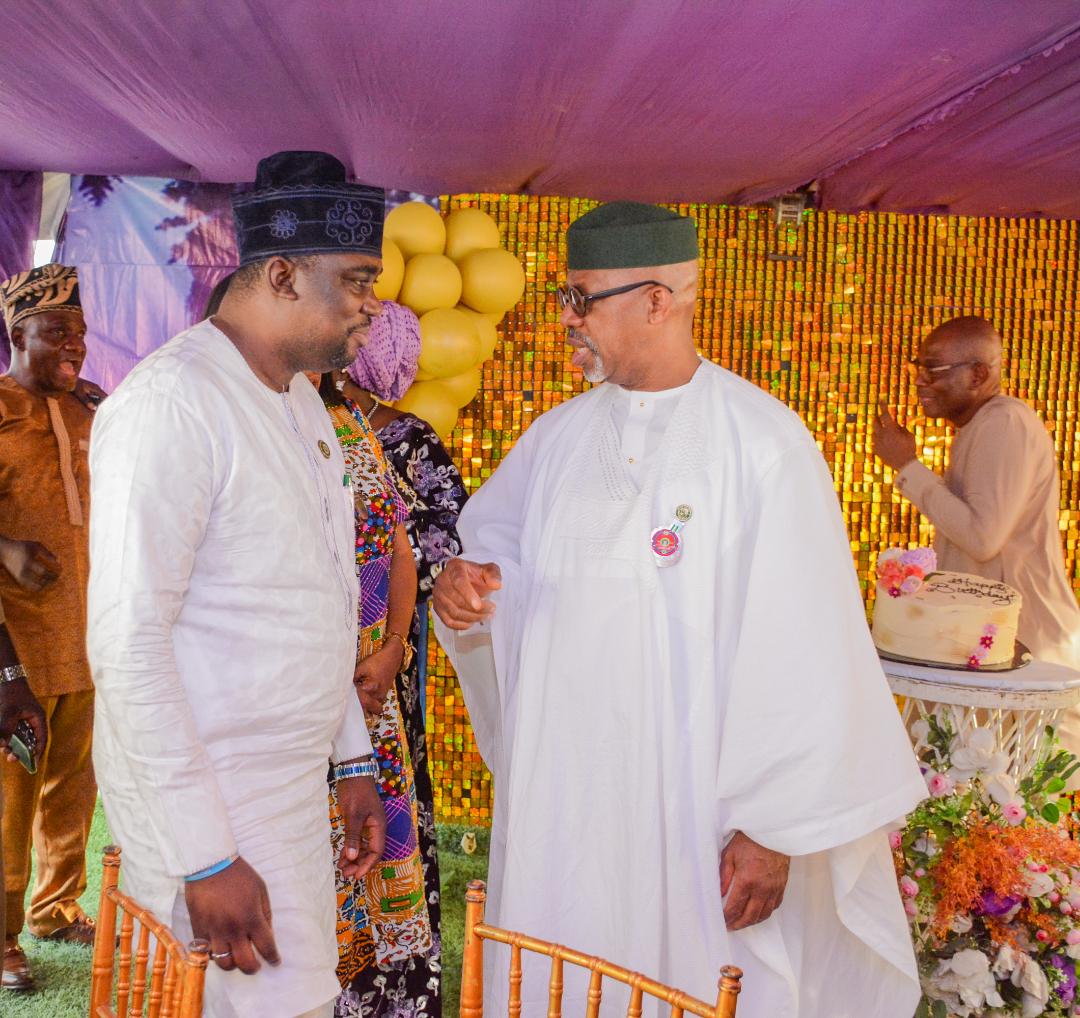 Obafemi–Owode LG Chair, Amb. Ogunsola congratulates Gov. Dapo Abiodun on reflection victory
……Urges opposition parties to join Gov. Abiodun in developing Ogun state
The Executive Chairman of Obafemi Owode Local Government, Ambassador Ogunsola Adesina Lanre has congratulated His Excellency Prince Dapo Abiodun mfr. over his re-election as Governor of Ogun State today 20th of March, 2023.
He said that Prince Dapo Abiodun's second term is an indication of the continuation of good governance in Ogun.
Prince Abiodun contested under the All Progressives Congress APC, emerged winner, having polled total of 276,298 votes to defeat his running mates Hon. Ladi Adebutu of the People Democratic Party PDP, who polled 262,383 votes, while the governorship candidate of the African Democratic Congress (ADC), Biyi Otegbeye, hanged down with 94,754 votes.
IMG_ORG_1679303411662According to congratulatory message signed by himself, he thanked the good people of Obafemi-Owode local government and Ogun State for deeming it necessary to re-elect Prince Dapo Abiodun as Governor for another for years in office, he affirmed that the victory would reactivate the good governance in the State.
He, however, urged the residents of Ogun state to continue praying for Prince Dapo Abiodun for his new term era to be beneficial to all and sundries.
2023 ELECTION: DAPO ABIODUN WINS RE-ELECTION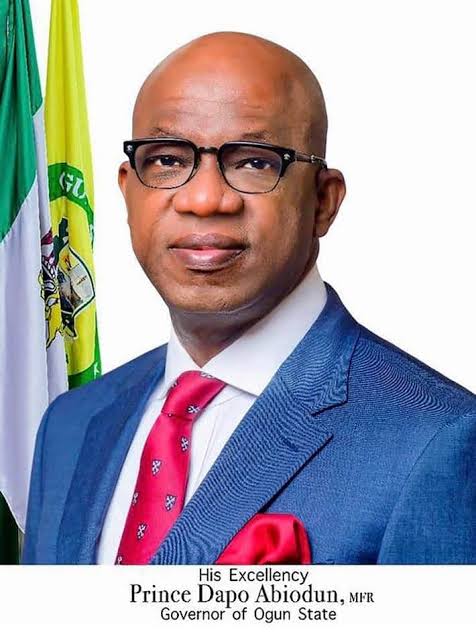 2023 ELECTION: DAPO ABIODUN WINS RE-ELECTION
The Governor of Ogun State, Dapo Abiodun, has been reelected for a second term of four years
The All Progressives Congress (APC) candidate was declared the winner by Prof Kayode Adebowale, the state returning officer of the Independent National Electoral Commission (INEC) in the March 18, 2023 governorship election in Ogun State.
Abiodun polled 276,298 to defeat his closest rivals — Ladi Adebutu of the Peoples Democratic Party (PDP) who scored 262,383 as well as Biyi Otegbeye of the African Democratic Congress (ADC) who got 94,754 votes and who has the backing of former governor and serving APC senator, Ibikunle Amosun.
"That Abiodun Adedapo Oluseun of APC, having satisfied the requirements of the law is hereby declared the winner and is returned election," Adebowale stated.
Governorship elections were held in 28 of Nigeria's 36 states on Saturday. The governorship and state assembly elections were held a week later than initially scheduled after a court case forced INEC to move them forward.
Eight of the 36 states — Anambra, Bayelsa, Edo, Ekiti, Imo, Kogi, Osun, and Ondo — have governorship elections "off-season" due to litigations and court judgements.
In alphabetical order, the 28 states where governorship elections were on March 18 are Abia, Adamawa, Akwa Ibom, Bauchi, Benue, Borno, Cross River, Delta, Ebonyi, Enugu, Gombe, Jigawa, Kaduna, Kano, Katsina, Kebbi, Kwara, Lagos, Nasarawa, Niger, Ogun, Oyo, Plateau, Rivers, Sokoto, Taraba, Yobe, Zamfara.
Of the 28 states, 11 serving governors including Abiodun sought reelection while 17 outgoing governors are in the final weeks of their constitutional two-term limits of eight years, having been sworn in on May 29, 2015.
BREAKING: INEC Declares Sanwo-Olu Winner In Lagos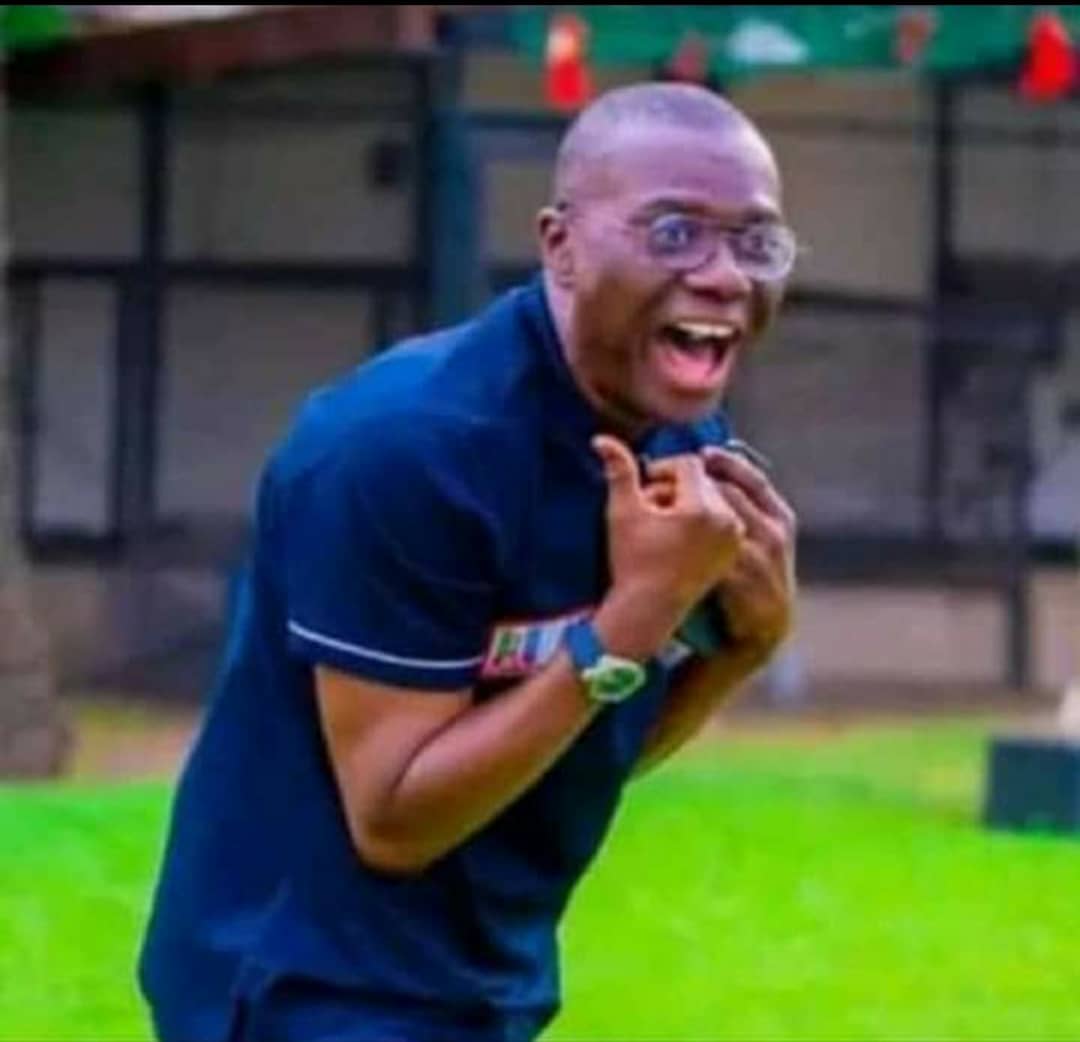 BREAKING: INEC Declares Sanwo-Olu Winner In Lagos
SANWO-OLU: Finally, INEC has officially announced Governor Babajide Sanwo-Olu as the winner of the just concluded governorship election on Saturday, March 18th, 2023. The election was marked by voter suppression, ethnic discrimination, political thuggery, and violent attacks on voters, electoral staff and security personnel alike.
He polled a total of 762,134 votes, defeating Gbadebo Rhodes-Vivour of the Labour Party who scored 312,329 votes, followed by Abdul-Azeez Adediran aka Jandor with 62,449 votes.
Sanwo-Olu was declared the winner at 1:15 am on Monday morning, almost 48 hours after the electoral exercise commenced.