Emirates and United Airlines sign historic partnership agreement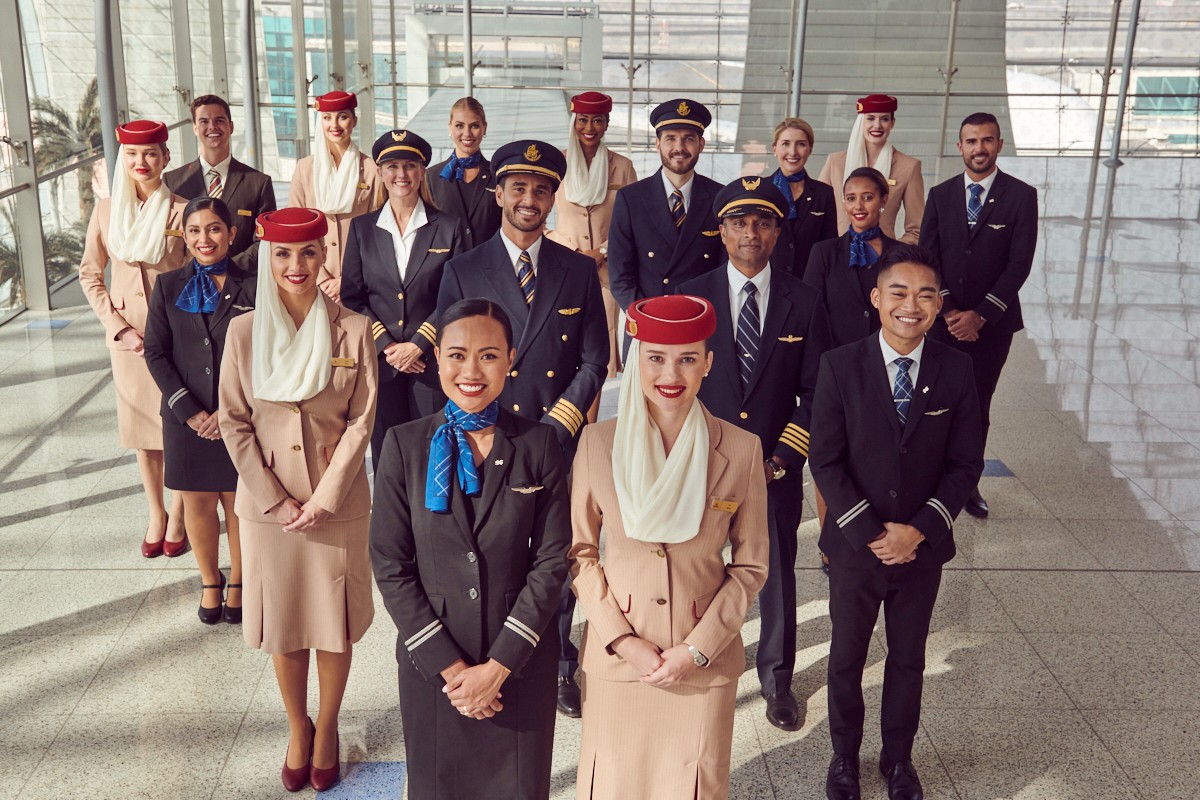 Emirates and United Airlines sign historic partnership agreement
Emirates and United announced a historic commercial agreement today that will enhance each airline's network and give their customers easier access to hundreds of new destinations* within the United States and around the world.
From November, Emirates customers flying into Chicago, San Francisco, and Houston – three of the biggest business hubs in the U.S – will be able to easily connect onto United flights to and from nearly 200 cities across the Americas on a single ticket.
At the eight other U.S. airports served by Emirates – Boston, Dallas, LA, Miami, JFK, Orlando, Seattle and Washington DC – both airlines will have an interline arrangement in place.
United will launch a new direct flight between New York/Newark and Dubai starting in March 2023 – from there, customers will be able to travel on Emirates or its sister airline flydubai to more than 100 cities. Tickets for United's new Dubai flight are now on sale.
Emirates and United announced their agreement today at a ceremonial event at Dulles International Airport, hosted by United CEO Scott Kirby and Emirates President Sir Tim Clark, featuring United and Emirates Boeing 777-300ER aircraft and flight crews from each carrier.
Sir Tim Clark, President Emirates Airline said: "Two of the biggest, and best-known airlines in the world are joining hands to fly people better to more places, at a time when travel demand is rebounding with a vengeance.
"It's a significant partnership that will unlock tremendous consumer benefit and bring the United Arab Emirates and the United States even closer. We welcome United's return to Dubai next year, where our hub Dubai essentially becomes a gateway for United to reach Asia, Africa and the Middle East via the combined network of Emirates and flydubai. We look forward to developing our partnership with United for the long term."
Scott Kirby, CEO of United Airlines said: "This agreement unites two iconic, flag carrier airlines who share a common commitment to creating the best customer experience in the skies. United's new flight to Dubai and our complementary networks will make global travel easier for millions of our customers, helping boost local economies and strengthen cultural ties.
"This is a proud moment for both United and Emirates employees, and I look forward to our journey together."
Customers of both airlines can soon book these connecting flights on a single ticket – making check-in and luggage transfer faster and easier. For example – travelers will be able to visit United.com or use the United app to book a flight from New York/Newark to Karachi, Pakistan or go to Emirates.com to book a flight from Dubai to Atlanta or Honolulu.
This agreement will also give the loyalty program members of both airlines more opportunities for more rewards: Emirates Skywards members can soon earn miles when they travel on United operated flights, and United Mileage Plus members flying on United's New York/Newark to Dubai flight will be able to earn and redeem miles when connecting beyond on Emirates and flydubai.
Eligible customers travelling on codeshare flights will also soon enjoy access to Emirates and United lounges. More details on frequent flyer awards and lounge sharing benefits will be communicated in the coming weeks.Both airlines have recently announced significant investments in the customer experience.
Emirates will retrofit more than 120 aircraft as part of a $2 billion effort that includes elevated meal choices, a brand-new vegan menu, a 'cinema in the sky' experience, cabin interior upgrades, and sustainable choices.
At United, the airline will add 500 new Boeing and Airbus aircraft to its fleet with a focus on a new signature interior that includes seat-back screens in every seat, larger overhead bins, Bluetooth connectivity throughout, and the industry's fastest available in-flight WiFi.
Ogun Signs MoU With Indian Auto Firm On Production Of CNG Mass Transit Buses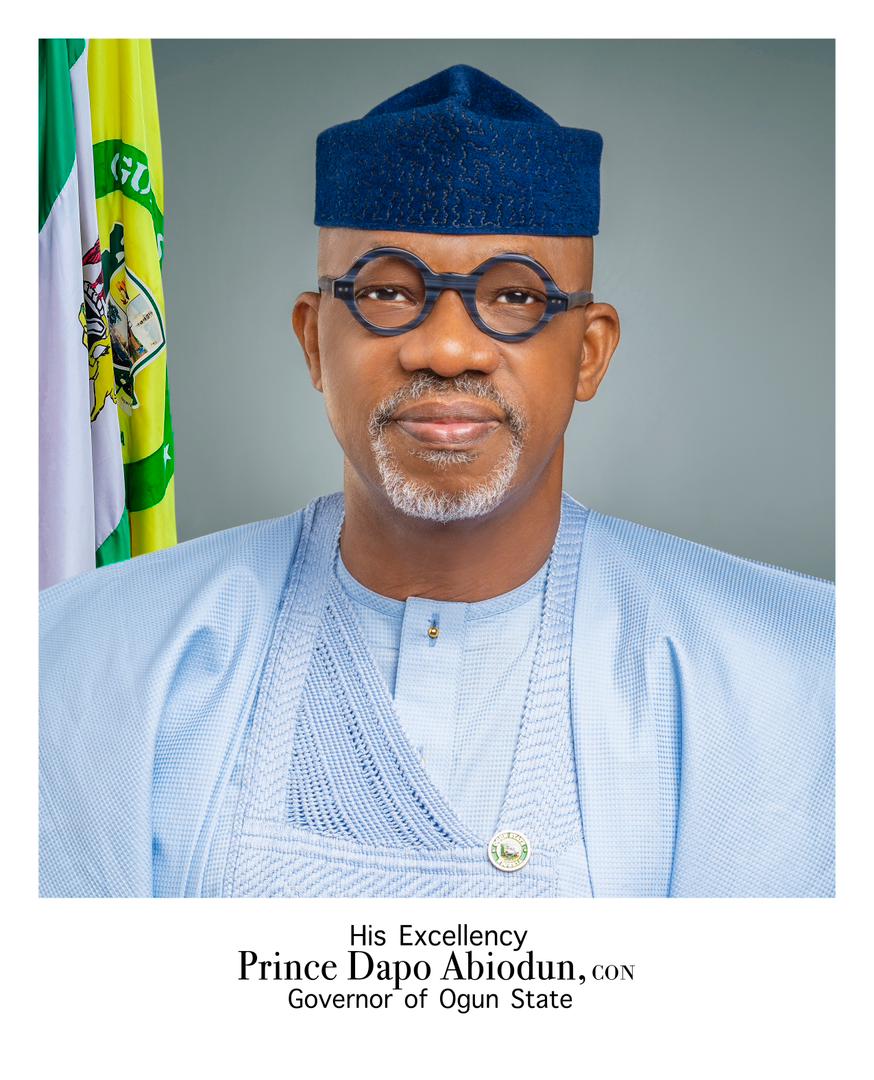 Ogun Signs MoU With Indian Auto Firm On Production Of CNG Mass Transit Buses
Ogun State Government at the weekend signed a Memorandum of Understanding (MoU) with Ashok Leyland of India for the supply of Compressed Natural Gas (CNG) mass transit buses in the state.
Secretary to the Ogun State Government (SSG), Mr. Tokunbo Talabi represented the state government at the signing ceremony, while Mr. Rajesh R, Head and Senior Vice President, International Operations, signed for Ashok Leyland.
The signing of the MoU signalled the commencement of the project aimed at delivering public transport system (mass transit buses and transport infrastructure) in the state.
The MoU is a fallout of the high-level meeting, which the State Governor, Prince Dapo Abiodun held with potential investors on the sidelines of the Nigeria-India bilateral meeting held in Delhi, India.
"This MoU is in line with the ISEYA agenda of His Excellency aimed at operationalisation of the approved multi-modal transport master plan for Ogun State connecting air, road, sea, and rail," Talabi said.
According to Mr. Talabi, the state will receive more CNG buses when the project fully comes on stream.
This would further reduce the cost of transportation in the state for the benefit of residents, he added.
"Furthermore, the parties will explore areas of collaboration, including the potential setup of a CKD plant for the buses and will create over 2,000 jobs when fully executed," he added.
The meeting also had in attendance, Mr Dapo Okubadejo, Chief Economic Adviser and Finance Commissioner designate; Special Adviser on Justice and Commissioner Designate, Oluwasina Ogungbade (SAN); Engr. Gbenga Diaro, Commssioner for Transportation Designate; Adebola Sofela, Commssioner Designate and Technical Adviser on Projects, Mr. Seyi Ogunseye.
From Ashok Leyland were; Mr Amandeep Singh, President, International Operations, LCV, Defence and PSB; Mr Sujan Roy, Head Projects; Mr Manu Vijay Kumar, Senior Manager, Projects; Rajeev Narayan, Deputy General Manager and Head West and Central Africa; Yash Pal Sachar, Vice President, Corporate Affairs and Raveen Bawamkule, Global Sales and Distribution.
LIRS Chief Clarifies Stamp Duty, Says It's Revenue Stamp, Not Postage Stamp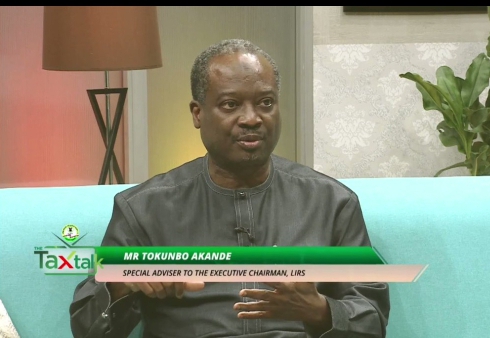 LIRS Chief Clarifies Stamp Duty, Says It's Revenue Stamp, Not Postage Stamp
The Special Adviser to the Executive Chairman of the Lagos State Internal Revenue Service, LIRS, Mr Tokunbo Akande has clarified the misunderstanding about stamp duty as he maintained that it is a revenue stamp and not a postage stamp.
Akande made this known while featuring as a guest on The Tax Talk programme on Channels Television recently.
He said contrary to public opinion, stamp is not just for courier services as it is meant to certify the underlying transaction between two entities, whether they are corporate entities or individuals, thus, the framework for stamp duty is to verify the documents for underlying transactions and ensure that they are admissible in court in case any disputes arise.
Akande noted; "It's interesting to note that stamp duty, a tax law that dates back to 1939, is still in effect today. Although it was reenacted in 2004 and has been updated over time through the Finance Act, the basic premise remains the same.
"Stamp duty places the responsibility on those involved in certain transactions to provide documentation that explains the details of the transaction. For example, if someone purchases an item from another person, a receipt is given to show the transaction. This receipt must be stamped to be considered admissible evidence in court in case any disputes arise. In the past, the postal stamp was used to denote the stamp duty."
Akande, who noted that Stamp duty has contributed significantly to revenue generation in Lagos State, as the state has generated over N5 million from stamp duty over the past few years, said the agency believes there is still room for improvement.
While stating that the agency is considering the introduction of revenue stamps for wholesalers and distributors for receipts over N10,000 in the state, he noted; "This approach was previously utilized in the 1970s, and we are eager to revitalize it. We are fully committed to engagement and process improvement.
He said the agency has taken the step of digitizing its stamp duty operation by transitioning from manual to electronic processes.
According to Akande, "The Joint Tax Board (JTB), which oversees all Internal Revenue Services (IRSs), the Federal Inland Revenue Service (FIRS), customs, immigration, and other related bodies, has been at the forefront of promoting awareness about stamp duty in general.
"LIRS (Lagos State Internal Revenue Service) has also made significant efforts in this area by holding town hall meetings, issuing public notices and guidance notes, and engaging with professional bodies. However, despite these efforts, the message has not been fully received. It is important to note that the law requires that all transactions between two entities must be stamped, and even items such as cheques have a small stamp on them. This is because they may be admissible in court. Therefore, it is your responsibility to ensure that any documents related to transactions above a certain level of expenses are properly stamped, as failure to do so renders them as ordinary paper.
He said LIRS has expanded its presence across various states, with offices conveniently located to better serve taxpayers as its officials are proud to offer assistance with legal proceedings and have desks located in all the courts of Lagos.
"Our team of experts ensures that all necessary documents are properly stamped and verified by the commissioner for stamp duty. We take record-keeping seriously, as it helps to ensure the authenticity of all documents that pass through our hands. Proper stamping of documents is essential, whether you're borrowing money from a bank or renting a property. Failure to do so could render them inadmissible in court. We are here to help certify your documents and ensure they have the necessary stamps to make them legally binding," Akande submitted. 
New York Mayor honours Ambassador Sonnia Agu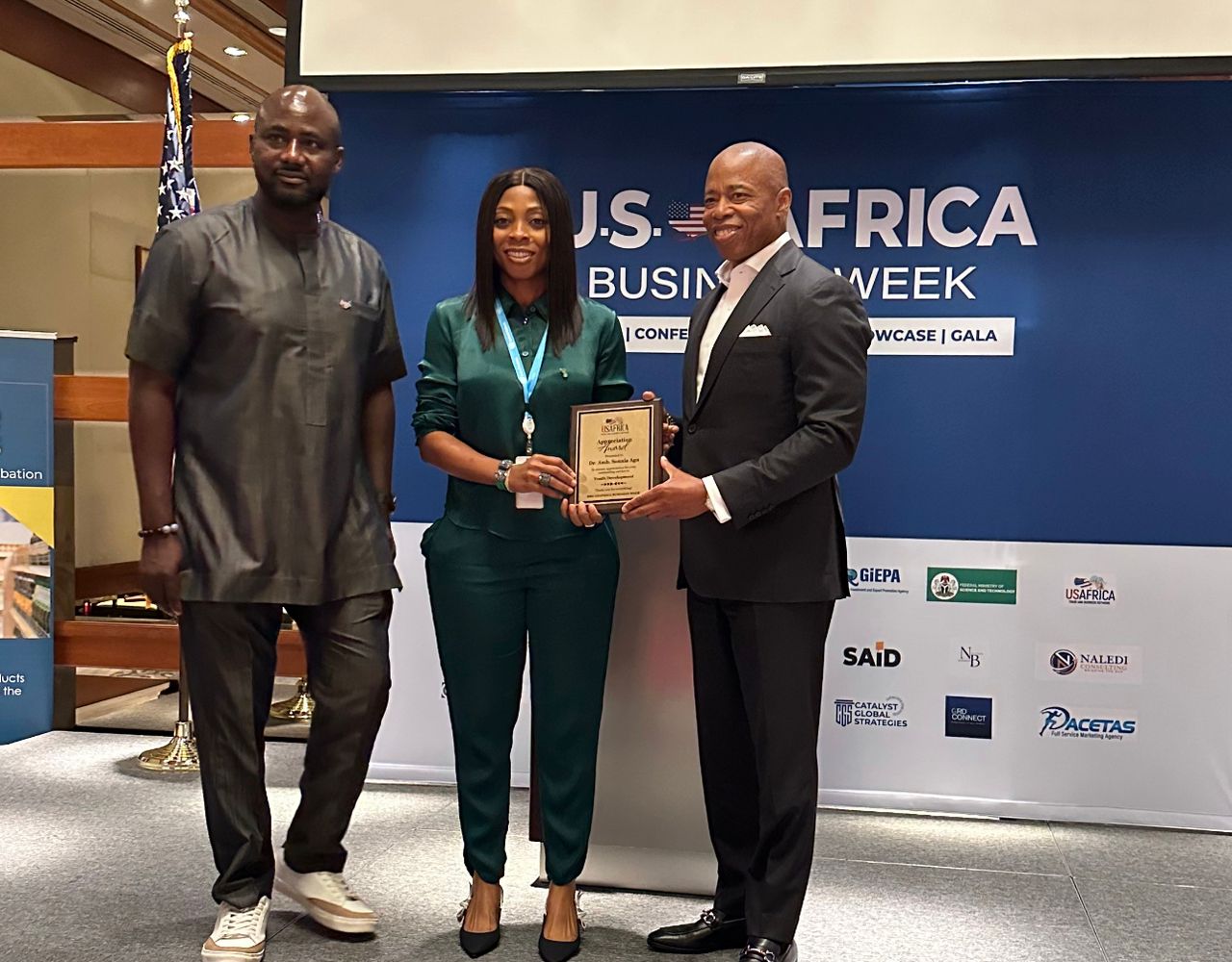 New York Mayor honours Ambassador Sonnia Agu
In recognition of her sterling contributions, the Mayor of New York City, Eric Adams recently honoured Ambassador Sonnia Agu for her outstanding service to youth development.
Hosted by the USAfrica Trade and Business, the award was presented at the United Nations headquarters in New York.
Speaking on the award, an elated Sonnia said, 'It is an award but at the same time it is a wake-up call, which means I have to do more and move forward. The award shows I have been honoured for my good works so I have to do more.'
According to her, "I am really passionate about anything on Africa and it is always a privilege for me to speak about it or have a project on it. So receiving this award as an outstanding service to youth development will not only make me forge ahead, it will also serve as catalyst for me to do more.
"Like I always say, youths in Africa have potentials to go far and also have the task of making sure the continent is developed to a certain standard. All we need is just a push which I believe can be done with our cooperation. As a youth leader, I am ready to go the extra mile in order to make this a reality"
Conclusively, she noted, "I want to appreciate the Mayor of New York City Eric Adams for this award and for being a good host. I promise not disappoint him and the youths."
Another respected Nigerian in attendance was Ambassador Emmanuel Njoku, who also spoke at the prestigious event.
It would be recalled that Sonnia was also at The 5th Edition of: 'The Africa We Want Conference' which was held at the African Union Headquarters in Addis Ababa.
At the event, Jet Age Nation Builders, (JANB), an organization founded to promote continental peace and security, recorded decent mix of young Africans spread across various sectors in the continent.
A social entrepreneur, inspirational speaker and philanthropist, Sonnia is also the founder and CEO of The Sapio Club and G1st International Foundation.
She is an executive board member of the Nigerian chapter of the Pan African Youth Commission.