FBNQuest Trustees Marks 40th Anniversary of preserving legacies in Nigeria
Lagos, Nigeria – 16 September, 2019; FBNQuest Trustees Limited, an FBN Holdings company has announced the celebration of its 40th anniversary as a leading provider of world-class trust and estate planning services in Nigeria. The event themed "A Legacy that Preserves Legacies" was held on Friday, 13 September 2019 at Landmark Event Centre in Lagos
The event presented an opportunity for FBNQuest Trustees to share key insights on the importance of Corporate Trust Management, Estate Planning, and Wealth Transfer, which are crucial elements to ensuring the preservation of legacies. Dr. Omobola Johnson, Senior Partner at TLcom Capital LLP and former Minister for Communication Technology, delivered the keynote address at the event.
FBNQuest Trustees was incorporated as Standard Trustees Nigeria Limited on August 8, 1979. The company at the time was a wholly owned subsidiary of First Bank of Nigeria Limited, which was known as Standard Bank of Nigeria Limited. The name Standard Trustees Nigeria Limited was changed to First Trustees Nigeria Limited in March 1980; and in April 2014 it was renamed FBN Trustees Limited to align with the FBNHoldings group naming convention. In November, 2017 it was again re-named FBNQuest Trustees Limited to signal its membership of the FBNQuest family, and its commitment to partnering with its clients on their quest to define and achieve financial success.
FBNQuest Trustees is modelled as a representation of the forward thinking culture of the FBN Holdings Plc, to improve and develop specialised capabilities within the trusteeship, asset and fund management services of the Nigerian financial system. Today, the company specialises in providing Investment Advisory Services, Corporate, Public and Private Trust Management; and as a part of FBNQuest draws on the trailblazing spirit, and a consistent focus on excellence to deliver exceptional services to clients.
Over the past 40 years, FBNQuest Trustees has not only become a leading trust company in Nigeria, but also a key pillar in the business of trusteeship. To highlight some of its key achievements over the years, the company continues to be the preferred local partner for international and multilateral entities looking to have businesses in Nigeria, and in 2013 served as the sole bond trustee on the very first bond issued by a multilateral institution in Nigeria (International Finance Corporation (IFC) $50,000,000 fixed rate senior unsecured bond).
FBNQuest Trustees is the first trust company to publish an educative compendium on estate planning to actively engage, and educate stakeholders, on the importance of Estate Planning in Nigeria, through its Legacy Series; and is a pioneer for Islamic finance in Nigeria, which led to its co-management of the first government issued Sukuk instrument launched by the Federal Government of Nigeria in 2017. The company also partnered and organised a stakeholder engagement on Voluntary Asset and Income Declaration Scheme (VAIDS) and its implications for estate planning.
Speaking about the milestone celebration, the Managing Director and Chief Executive Officer of FBNQuest Trustees, Mr. Adekunle Awojobi, emphasised the firm's impact on trusteeship business in Nigeria, and by extension, the economy. He said, "From when we began our journey in 1979, FBNQuest Trustees has delivered impeccable solutions for the safekeeping of our clients' assets, the transfer of generational wealth, and the preservation of their legacies. We are extremely proud to be a part of the 125 year old legacy of First Bank of Nigeria Limited, and the rich heritage of FBNHoldings as we celebrate a 40 year track record of distinction, dependability and professionalism in the trustee business."
"We want to thank everyone who has contributed to the growth of the company over the years, as we continue to provide excellent services to our clients. We also take this opportunity to recommit to excellently serving our clients across diverse sectors to ensure that their legacies are preserved." He added.
In terms of growth and financial performance, the company has continuously delivered shareholder value in alignment with the mandate of the Group. From a share capital of about N30 million in 90s, the company has increased to a share capital of N3billion in 2019; and has grown its profit after tax (PAT) year on year consistently, with liquid trust assets under management in excess of N40 billion as at June 30 2019.
NESTLÉ PROFESSIONAL TAKES THE BUSINESS OF FOOD TO PORT HARCOURT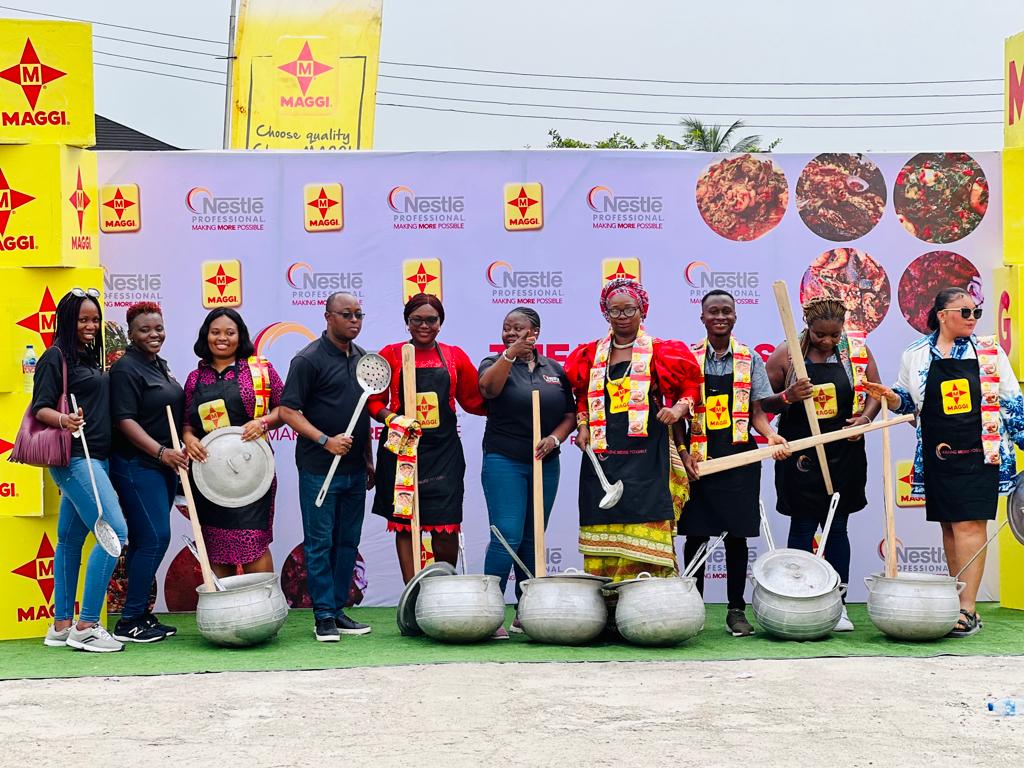 NESTLÉ PROFESSIONAL TAKES THE BUSINESS OF FOOD TO PORT HARCOURT
The importance of canteens and 'bukas' who serve those with limited disposable income in Nigeria cannot be overemphasized. Yet, these food vendors and caterers who help to meet the nutrition needs of busy urban communities every day, do not always get the support they need to build successful businesses.
The business of food goes beyond just cooking. Nutrition, pricing, styling, taste, hygiene, are essential to the growth of the business and the safety of the consumer.
To help bridge this gap, Nestlé Professional's food and product education workshop which held for the first time with over 200 Canteen and food Vendors in Ibadan, Oyo State in August 2022, was packaged to equip food vendors and caterers with the knowledge needed to optimize their food business while using MAGGI powders effectively.
Nestlé Professional Business, Nestlé Nigeria's Out of Home business arm, took its Business of Food roadshow to Port-Harcourt, Rivers State, to deliver food education to over 300 canteen and food vendors in collaboration with the Association of Caterers and Food Vendors.
Participants in the workshop received tips on how to grow their food service businesses. The caterers and food vendors were shown how to cook tasty meals that will delight their customers as experts shared knowledge and techniques for managing the complexities of food systems. Topics included Food-Preneur, Food Styling and Food Plating.
"The women of Port-Harcourt are amazing, and we are super-excited to be here," said Funmi Osineye, Manager, Nestlé Professional Nigeria. "The Business of Food workshop is an initiative we developed in response to the need to provide the support micro, small and medium scale food vendors need to scale their businesses. We are also conscious of our responsibility as the Good Food Good Life Company, to contribute towards increasing knowledge of the role food plays in improving Nutrition, Health, and Wellness.
We have brought these two objectives together in the Business of Food which we are hosting in Port-Harcourt today. Our customers and other stakeholders can count on us to consolidate this partnership with caterers and food vendors to ensure better services in the industry."
In the words of Chef Oroma, a member of the Association of Caterers and Food Vendors and CEO of Oromski Kitchen, "We have been looking for a platform like this for a long time and are excited that Nestlé Professional Business of Food has come to Port-Harcourt today. We would like this workshop to continue so we can encourage and train the upcoming chefs from the rural areas.
This will help us create more employment to take our youth off the streets."
The workshop combined knowledge sharing with a lot of fun, engaging activities to make it memorable for the participants. It kicked off with a masterclass, followed by a cooking demo where Chef Lilian demonstrated how to prepare native jollof rice.
Then came the exciting, cooking competition! The meals presented by the groups were judged based on Tasty Meal, Me
Giving.NG Partners Shoprite Nigeria on 40 Days of Giving Campaign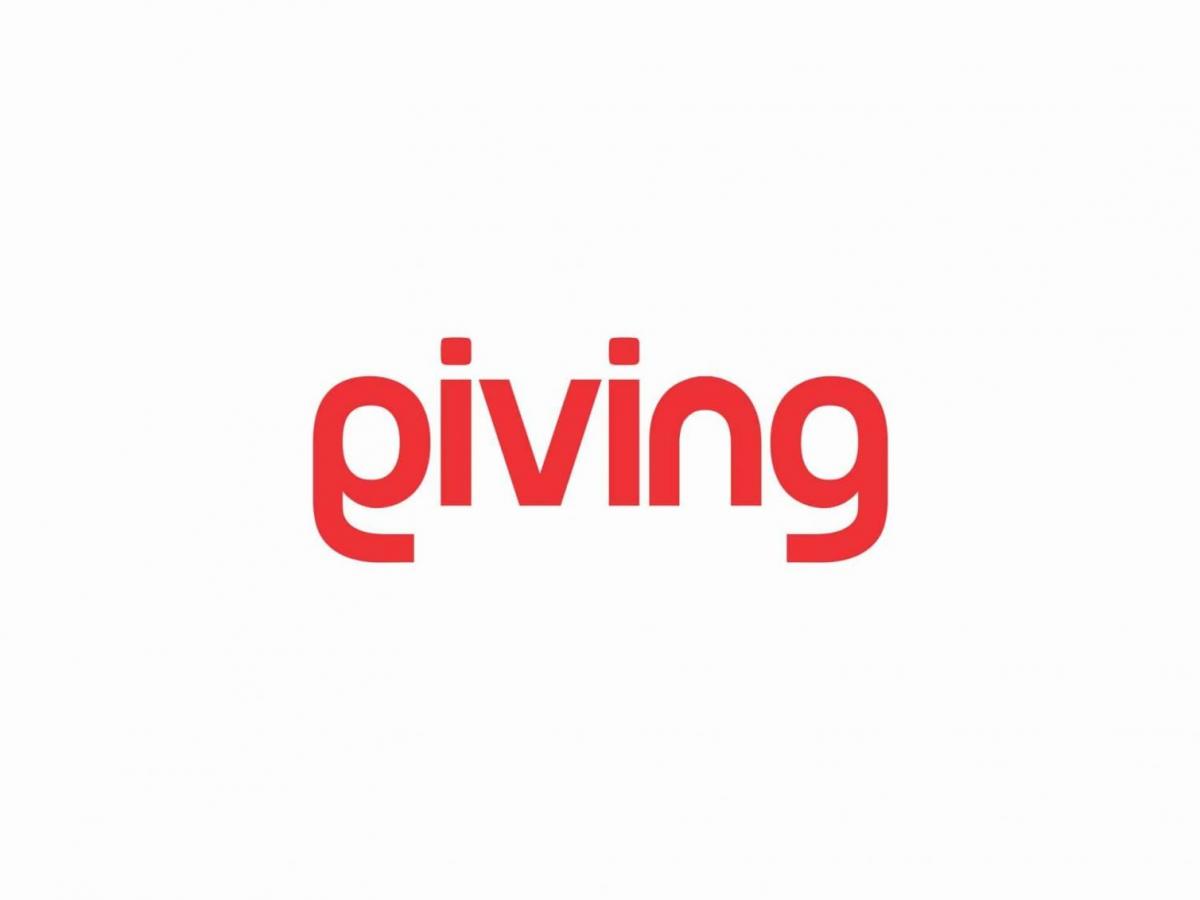 Giving.NG Partners Shoprite Nigeria on 40 Days of Giving Campaign
Giving.NG is partnering with Shoprite Nigeria on "40 Days of Giving" campaign, aimed at inspiring people and organizations to spread kindness and treat it as an everyday thing, rather than a seasonal activity.
Giving.NG, Africa's first and only free crowdfunding platform, has announced that it will begin a campaign in November to assist less privileged Nigerians and honor organizations and people carrying out exceptional, social impact work nationwide.
The campaign, themed "40 Days of Giving," is being launched in partnership with Africa's largest fast-moving consumer goods retailer, Shoprite Nigeria, and is expected to span the Christmas season and into the New Year.
Traditionally, the Christmas season is known to be a season of giving, with statistics showing that most donations are made during this time. Most people use the season to appreciate people who have been there for them all year round or give back to the less privileged. The 40 Days of Giving campaign plans to tap into this existing trend in a way that encourages people to give and creates a chain of giving that goes beyond the festive season.
Speaking about the campaign, Sterling One Foundation's CEO, Olapeju Ibekwe explained that this was a much-needed campaign considering how tough the year has been, alongside the huge loss by the recent flood crisis in at least 32 states of the country. In her words;
"This campaign is about getting as many people as possible to join us in lending a helping hand to vulnerable Nigerians while supporting those changemakers who have been on the frontlines doing the same all year round. For each day of the campaign, we want to support at least one person, selected through an online nomination with their next meal, resources to restart their small business or just new clothes. We just want to spread kindness to many people daily."
The 40 Days of Giving campaign is expected to kick off on November 29, 2022, the last Tuesday of November, is recognized globally as Giving Tuesday and runs until January 7, 2023. As part of the campaign, people can donate money to a fundraiser on the Giving.NG platform or items at designated points, including Shoprite stores nationwide.
Commenting on their partnership to execute this, Shoprite Nigeria's Head of Marketing, Kunle Abiola stated that the campaign is a laudable initiative that has a lot of potentials to bring change into people's lives. In his remarks, he said;
"Beyond want the items donated can do for the beneficiaries, we are keen on the hope that these acts of kindness can spread among Nigerians. We are giving our shoppers an opportunity to be part of a very noble initiative and we know they will buy into it."
With this partnership, shoppers can buy items at any Shoprite store across the country and drop them off at designated points in the store from where they will be collected and redistributed to selected NGOs or given out in-store as a paid-forward gesture to other shoppers. Some of the beneficiaries nominated online will also receive shopping vouchers which they can redeem at any Shoprite store closest to them.
Both brands are also hopeful that they can grant as many wishes as they can from the nominations and requests they will receive, even as they look forward to having Nigerians join them in playing 'Everyday Santa' and spreading kindness.
Glo draws new winners in Festival of Joy promo
Glo draws new winners in Festival of Joy promo
Globacom on Monday hosted a draw ceremony to pick a new set of winners in the ongoing Festival of Joy promotion in the Lagos area.
The draw event, held at Gloworld on Adeola Odeku Street, Victoria Island, Lagos, had as witnesses media houses, Glo subscribers, and the Head of Legal Services of the National Lottery Regulatory Commission (NLRC), Gloria Ireka.
The lucky subscribers include the winner of a brand new Kia car and winners of sewing machines, generators, and rechargeable fans. Globacom, in a statement, said the winners who emerged from the draw would receive their prizes at a presentation ceremony to be held at the same Gloworld venue tomorrow, Tuesday, November 29.
Globacom is giving out 20 houses, 24 brand-new cars, 100 generators, 200 sewing machines, and 1,000 rechargeable fans in the Festival of Joy promo.
To participate in the promo, subscribers are required to dial *611# and keep recharging (voice and data during the promo period) in order to be eligible to win the prizes on offer.
"If you would like to be the next winner of a house in the Festival of Joy promo, you are required to make data subscription(s) of at least N20,000 during the promo period, while those who are interested in winning cars should make a monthly recharge of N10,000; N5,000 monthly recharge for power generators, N2,500 monthly recharge for sewing machines and N500 weekly to win rechargeable fans", Globacom explained.