FBNQuest Trustees Marks 40th Anniversary of preserving legacies in Nigeria
Lagos, Nigeria – 16 September, 2019; FBNQuest Trustees Limited, an FBN Holdings company has announced the celebration of its 40th anniversary as a leading provider of world-class trust and estate planning services in Nigeria. The event themed "A Legacy that Preserves Legacies" was held on Friday, 13 September 2019 at Landmark Event Centre in Lagos
The event presented an opportunity for FBNQuest Trustees to share key insights on the importance of Corporate Trust Management, Estate Planning, and Wealth Transfer, which are crucial elements to ensuring the preservation of legacies. Dr. Omobola Johnson, Senior Partner at TLcom Capital LLP and former Minister for Communication Technology, delivered the keynote address at the event.
FBNQuest Trustees was incorporated as Standard Trustees Nigeria Limited on August 8, 1979. The company at the time was a wholly owned subsidiary of First Bank of Nigeria Limited, which was known as Standard Bank of Nigeria Limited. The name Standard Trustees Nigeria Limited was changed to First Trustees Nigeria Limited in March 1980; and in April 2014 it was renamed FBN Trustees Limited to align with the FBNHoldings group naming convention. In November, 2017 it was again re-named FBNQuest Trustees Limited to signal its membership of the FBNQuest family, and its commitment to partnering with its clients on their quest to define and achieve financial success.
FBNQuest Trustees is modelled as a representation of the forward thinking culture of the FBN Holdings Plc, to improve and develop specialised capabilities within the trusteeship, asset and fund management services of the Nigerian financial system. Today, the company specialises in providing Investment Advisory Services, Corporate, Public and Private Trust Management; and as a part of FBNQuest draws on the trailblazing spirit, and a consistent focus on excellence to deliver exceptional services to clients.
Over the past 40 years, FBNQuest Trustees has not only become a leading trust company in Nigeria, but also a key pillar in the business of trusteeship. To highlight some of its key achievements over the years, the company continues to be the preferred local partner for international and multilateral entities looking to have businesses in Nigeria, and in 2013 served as the sole bond trustee on the very first bond issued by a multilateral institution in Nigeria (International Finance Corporation (IFC) $50,000,000 fixed rate senior unsecured bond).
FBNQuest Trustees is the first trust company to publish an educative compendium on estate planning to actively engage, and educate stakeholders, on the importance of Estate Planning in Nigeria, through its Legacy Series; and is a pioneer for Islamic finance in Nigeria, which led to its co-management of the first government issued Sukuk instrument launched by the Federal Government of Nigeria in 2017. The company also partnered and organised a stakeholder engagement on Voluntary Asset and Income Declaration Scheme (VAIDS) and its implications for estate planning.
Speaking about the milestone celebration, the Managing Director and Chief Executive Officer of FBNQuest Trustees, Mr. Adekunle Awojobi, emphasised the firm's impact on trusteeship business in Nigeria, and by extension, the economy. He said, "From when we began our journey in 1979, FBNQuest Trustees has delivered impeccable solutions for the safekeeping of our clients' assets, the transfer of generational wealth, and the preservation of their legacies. We are extremely proud to be a part of the 125 year old legacy of First Bank of Nigeria Limited, and the rich heritage of FBNHoldings as we celebrate a 40 year track record of distinction, dependability and professionalism in the trustee business."
"We want to thank everyone who has contributed to the growth of the company over the years, as we continue to provide excellent services to our clients. We also take this opportunity to recommit to excellently serving our clients across diverse sectors to ensure that their legacies are preserved." He added.
In terms of growth and financial performance, the company has continuously delivered shareholder value in alignment with the mandate of the Group. From a share capital of about N30 million in 90s, the company has increased to a share capital of N3billion in 2019; and has grown its profit after tax (PAT) year on year consistently, with liquid trust assets under management in excess of N40 billion as at June 30 2019.
Moruf Oseni takes over as the MD/CEO of Wema Bank Plc
Moruf Oseni takes over as the MD/CEO of Wema Bank Plc
·Appointments of Wole Akinleye as Deputy Managing Director, and Tunde Mabawonku as Executive Director also approved by the CBN
Wema Bank Plc hereby announces Moruf Oseni as the substantive Managing Director and Chief Executive Officer effective April 1, 2023. After serving in acting capacity since January 1, 2023, Oseni will be succeeding Ademola Adebise, following approval by the Central Bank of Nigeria (CBN).
Oseni's journey with Wema Bank began in 2012 when he joined as an Executive Director. Before his appointment as MD/CEO, he served as Deputy Managing Director for the last four years, a role where he demonstrated the capacity to lead the bank to even greater heights as it continues to evolve into a financial powerhouse.
With over 25 years of experience, including more than 16 years at senior to executive management levels, Oseni was the MD/CEO of MG Ineso, a principal investment and financial advisory firm. He had also served as Vice President at Renaissance Capital and was an Associate at Schroder Salomon Smith Barney/Citigroup Global Markets in London.
Oseni's credentials speak for themselves, with an MBA from the Institut European d'Administration des Affaires (INSEAD) in France, a Master's in Finance (MIF) from the London Business School, and a B.Sc. in Computer Engineering from Obafemi Awolowo University (OAU). He is also an alumnus of the Advanced Management Program (AMP) of the Harvard Business School and King's College, Lagos.
In addition to Oseni's appointment, the CBN also approved the appointments of Wole Akinleye as Deputy Managing Director, and Tunde Mabawonku as Executive Director. Wole Akinleye previously served as the Executive Director in charge of Corporate Banking and the South-West Business, while Tunde Mabawonku served as the Bank's Chief Finance Officer.
The Board is confident that these new appointments will be crucial to the continued transformation and growth of the Bank as it positions itself as a market leader in Nigeria's banking industry through technology and innovation.
All appointments are effective from April 1, 2023.
FIRSTBANK ANNOUNCES A NAME CHANGE OF ITS SUBSIDIARIES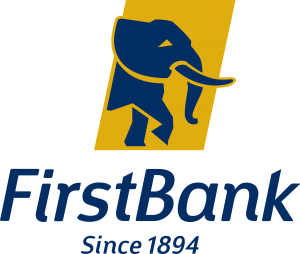 FIRSTBANK ANNOUNCES A NAME CHANGE OF ITS SUBSIDIARIES, REITERATES ITS COMMITMENT TO BOOSTING CROSS-BORDER BUSINESS OPPORTUNITIES IN AFRICA AND THE WORLD.
FirstBank of Nigeria Limited, Nigeria's premier financial services institution, has announced a phased corporate name change of its subsidiaries in the United Kingdom and Sub-Saharan Africa. FBNBank UK, FBNBank Sierra Leone, FBNBank Gambia and FBNBank DRC are the first set of subsidiaries effecting the name alignment. They are now known and addressed as FirstBank UK, FirstBank Sierra Leone, FirstBank Gambia and FirstBank DRC. The Ghana, Senegal and Guinea subsidiaries will be next in the phased name change implementation.
The name change is being implemented to align the subsidiaries with the parent brand and to enjoy the strong heritage and brand equity built by FirstBank Nigeria in its 129 years of banking leadership. This will further enhance the quality-of-service delivery resulting in better brand clarity, uniformity and consistency across all the markets where the Bank operates.
A leading financial inclusion services provider, FirstBank Group is committed to its nation-building goal. It has taken giant performance strides on its unique growth trajectory as it continues to build distinctive capabilities through partnerships and the constant drive to reinvent itself. This performance is evidenced in the numerous awards and recognitions bestowed on the institution.  These awards include Best Private Bank for Sustainable Investing in Africa 2023 by Global Finance Awards; Best Corporate Bank in Western Africa 2022 by Global Banking & Finance; Best CSR Bank Africa by International Business Magazine in 2022; and ranked as number one in Nigeria in terms of Overall Performance; Profitability; Efficiency and Return on Risk by the Top 100 African Bank Rankings 2022 released by The Banker Magazine from the stables of Financial Times.
In addition, in Euromoney Market Leaders, an independent global assessment of the leading financial service providers conducted by Euromoney Institutional Investor Plc., the Bank was crowned: Market Leader in Corporate and Social Responsibility (CSR); Market Leader in Environmental, Social and Governance (ESG); Highly Regarded in Corporate Banking and Digital Solutions and Notable: in SME Banking.
Speaking on the name change, Dr. Adesola Adeduntan, CEO of FirstBank Group, said '' the name change which coincides with FirstBank's 129th founding anniversary (March 31st, 2023) is indeed a milestone reflective of our resolve to continuously provide the gold standard of excellence and value as we put our customers First.  The new identity of the subsidiaries contributes to an enhanced brand presence. It helps our customers and stakeholders better appreciate the value of the diversified products suites, competitive pricing and extensive business networks the FirstBank Group offers. These include our commitment to boosting cross-border businesses including trade and investment opportunities essential to enhancing trade relations amongst countries, thereby strengthening the economies of host communities and reducing poverty," he concluded.
Union Bank and CIG Motors Announce Partnership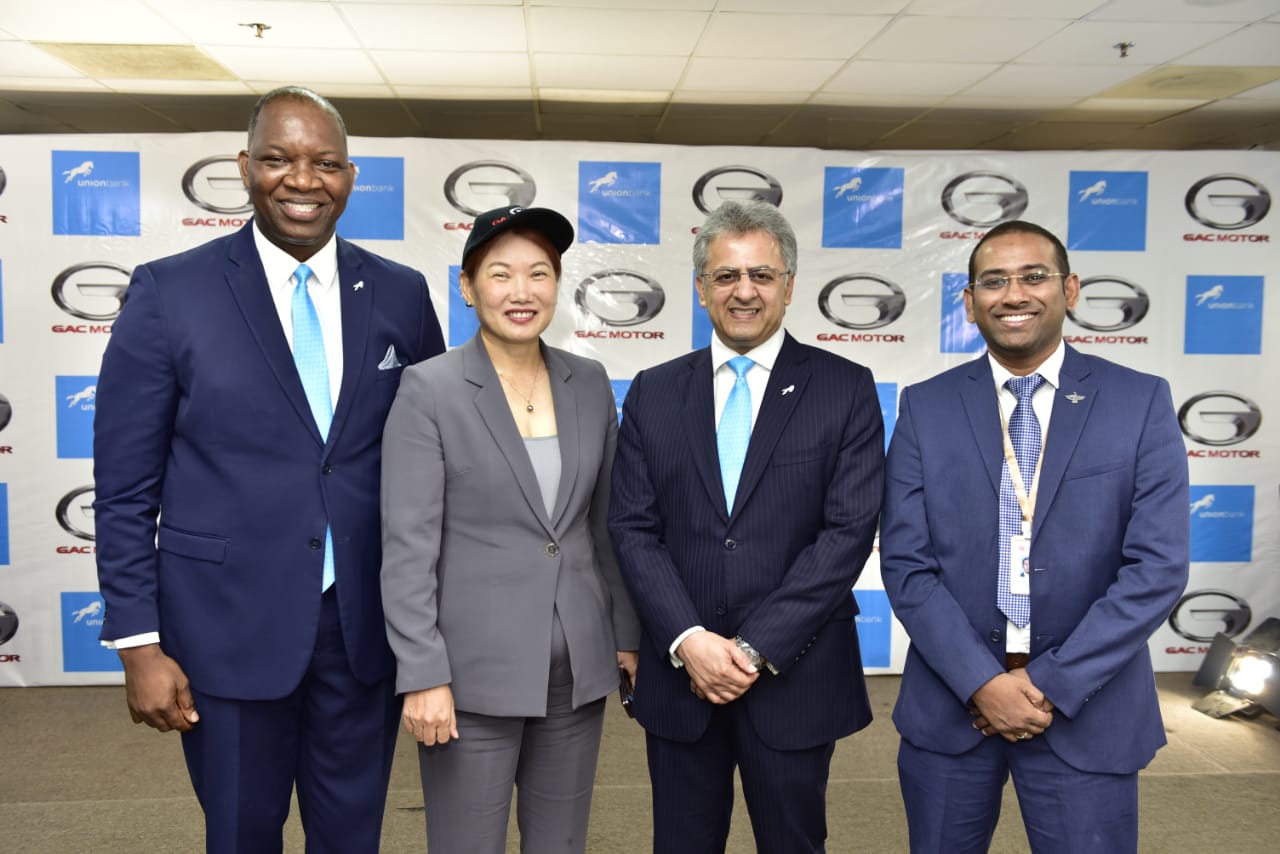 Union Bank and CIG Motors Announce Partnership
Union Bank of Nigeria has signed a commercial partnership agreement with Choice International Group (CIG) Motors Limited, a member of CIG Group of Companies, to provide auto financing services to the Bank's customers on purchase of GAC range of cars, through its asset finance loan scheme.
The deal, which was recently signed at Stallion Plaza, Union Bank's head office in Marina, Lagos, will allow customers to purchase brand new GAC vehicles with as low as 0% interest and N242,000 monthly instalment. In addition, subscribers to the Union Bank asset finance loan scheme will enjoy after-sales service and warranty during the tenor of the financing as well as access to other products from CIG Group at competitive prices.
Speaking at the official signing ceremony of the agreement, Mr. Mudassir Amray, Managing Director/Chief Executive Officer of Union Bank said:
"I am genuinely delighted to have a partnership with CIG Group who are inevitably a market leader in terms of providing quality products at affordable prices. We are determined to bring value to our clients through partnerships, be it health care, cross border business or transportation. We are convinced that with this agreement, our customers will be able to buy quality cars with easy payment terms, which will provide comfort and convenience to our customers."
Also commenting on the partnership, Chief Diana Chen, Chairman of CIG Group urged potential car owners to take advantage of the partnership and purchase brand-new vehicles that will withstand the test of time.
This partnership is a culmination of Union Bank and CIG Group's desire to collaborate and explore mutually beneficial business opportunities. This strategically aligns with the bank's aim to examine various options to provide financial support and incentives for its customers.