FBNQuest Trustees Marks 40th Anniversary of preserving legacies in Nigeria
Lagos, Nigeria – 16 September, 2019; FBNQuest Trustees Limited, an FBN Holdings company has announced the celebration of its 40th anniversary as a leading provider of world-class trust and estate planning services in Nigeria. The event themed "A Legacy that Preserves Legacies" was held on Friday, 13 September 2019 at Landmark Event Centre in Lagos
The event presented an opportunity for FBNQuest Trustees to share key insights on the importance of Corporate Trust Management, Estate Planning, and Wealth Transfer, which are crucial elements to ensuring the preservation of legacies. Dr. Omobola Johnson, Senior Partner at TLcom Capital LLP and former Minister for Communication Technology, delivered the keynote address at the event.
FBNQuest Trustees was incorporated as Standard Trustees Nigeria Limited on August 8, 1979. The company at the time was a wholly owned subsidiary of First Bank of Nigeria Limited, which was known as Standard Bank of Nigeria Limited. The name Standard Trustees Nigeria Limited was changed to First Trustees Nigeria Limited in March 1980; and in April 2014 it was renamed FBN Trustees Limited to align with the FBNHoldings group naming convention. In November, 2017 it was again re-named FBNQuest Trustees Limited to signal its membership of the FBNQuest family, and its commitment to partnering with its clients on their quest to define and achieve financial success.
FBNQuest Trustees is modelled as a representation of the forward thinking culture of the FBN Holdings Plc, to improve and develop specialised capabilities within the trusteeship, asset and fund management services of the Nigerian financial system. Today, the company specialises in providing Investment Advisory Services, Corporate, Public and Private Trust Management; and as a part of FBNQuest draws on the trailblazing spirit, and a consistent focus on excellence to deliver exceptional services to clients.
Over the past 40 years, FBNQuest Trustees has not only become a leading trust company in Nigeria, but also a key pillar in the business of trusteeship. To highlight some of its key achievements over the years, the company continues to be the preferred local partner for international and multilateral entities looking to have businesses in Nigeria, and in 2013 served as the sole bond trustee on the very first bond issued by a multilateral institution in Nigeria (International Finance Corporation (IFC) $50,000,000 fixed rate senior unsecured bond).
FBNQuest Trustees is the first trust company to publish an educative compendium on estate planning to actively engage, and educate stakeholders, on the importance of Estate Planning in Nigeria, through its Legacy Series; and is a pioneer for Islamic finance in Nigeria, which led to its co-management of the first government issued Sukuk instrument launched by the Federal Government of Nigeria in 2017. The company also partnered and organised a stakeholder engagement on Voluntary Asset and Income Declaration Scheme (VAIDS) and its implications for estate planning.
Speaking about the milestone celebration, the Managing Director and Chief Executive Officer of FBNQuest Trustees, Mr. Adekunle Awojobi, emphasised the firm's impact on trusteeship business in Nigeria, and by extension, the economy. He said, "From when we began our journey in 1979, FBNQuest Trustees has delivered impeccable solutions for the safekeeping of our clients' assets, the transfer of generational wealth, and the preservation of their legacies. We are extremely proud to be a part of the 125 year old legacy of First Bank of Nigeria Limited, and the rich heritage of FBNHoldings as we celebrate a 40 year track record of distinction, dependability and professionalism in the trustee business."
"We want to thank everyone who has contributed to the growth of the company over the years, as we continue to provide excellent services to our clients. We also take this opportunity to recommit to excellently serving our clients across diverse sectors to ensure that their legacies are preserved." He added.
In terms of growth and financial performance, the company has continuously delivered shareholder value in alignment with the mandate of the Group. From a share capital of about N30 million in 90s, the company has increased to a share capital of N3billion in 2019; and has grown its profit after tax (PAT) year on year consistently, with liquid trust assets under management in excess of N40 billion as at June 30 2019.
E-commerce platforms empowering retail businesses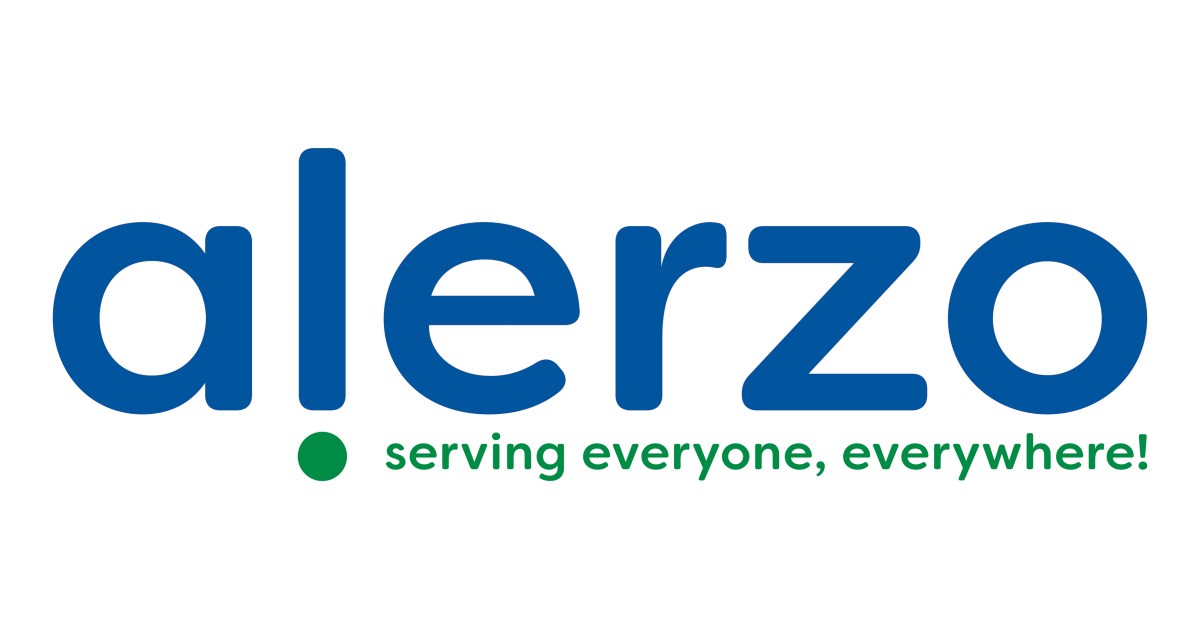 E-commerce platforms empowering retail businesses
Following the data from the National Bureau of Statistics as well as the Small and Medium Enterprises Development Agency of Nigeria (SMEDAN), that Micro and Small Medium Enterprises (MSMEs) account for about 96 percent of registered Nigerian businesses that employs about 75% of the national labour force, and contributes about 48% to the country's Gross Domestic Product (GDP), it is clear that the Micro and Small Medium Enterprises (MSMEs) form the bedrock of the economy.
It is as well worthy to note that e-commerce platforms operators in Nigeria are in no little way contributing to the promotion of MSMEs, as Alerzo, a leading e-commerce platform in Nigeria is making strides in empowering retail business owners with its various innovations including loan provisions.
With its cashless payment and lending platform – Alerzopay, Alerzo provides retailers, regardless of their economic situations, with working capital to keep their stores running and to drive financial inclusion to the excluded informal retailers.
With the advanced POS terminals that run on Alerzopay platform, retailers can act as agents: processing customer deposits and withdrawals to purchase goods or use as spending cash and process value added services such as utility bill payments, etc.
The integration of Alerzopay and the use of the POS machines in their customers' businesses improves their overall profit margins, as retailers receive commissions for each transaction carried out on the platform.
B2B e-commerce as an enabler of micro businesses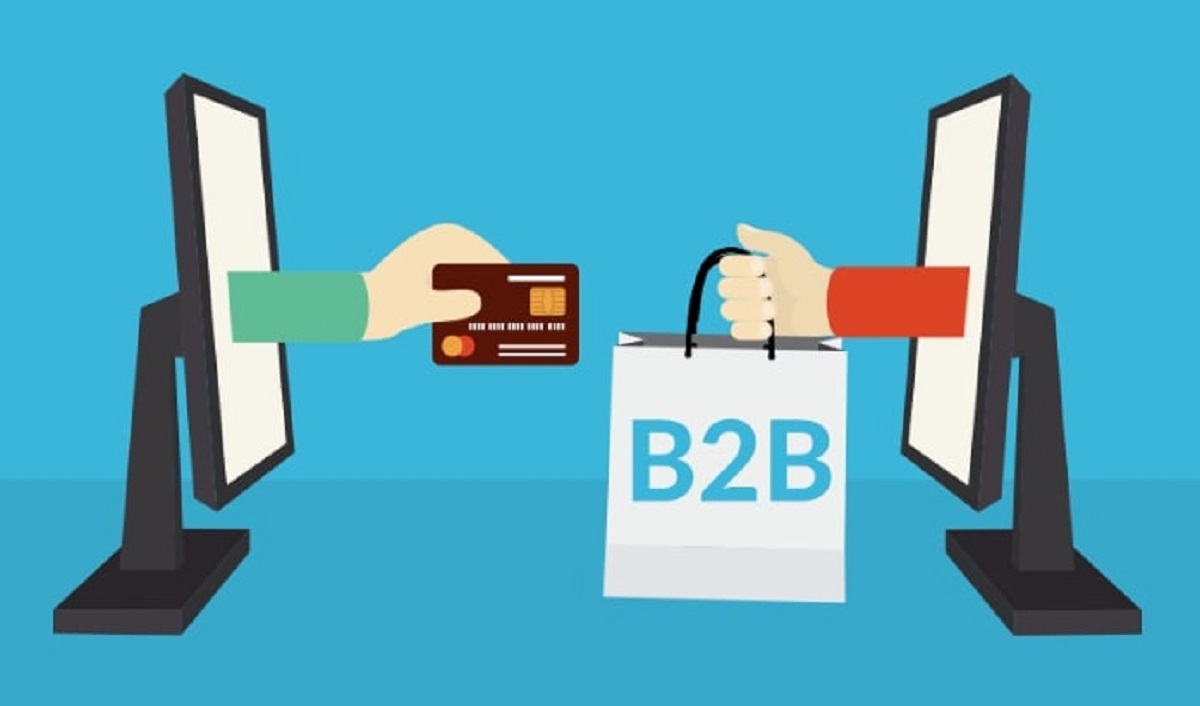 B2B e-commerce as an enabler of micro businesses
By Olorunfemi Adejuyigbe
The informal retail space in Nigeria has one of the lowest entry barriers. Most people who are into 'hustling' – street parlance for those chasing extra income – play in this space.
Characteristically, the majority of informal retail businesses are largely unstructured despite their huge potential. Nigeria's informal retail business is estimated at $100 billion.
The food and consumer goods retail market alone is estimated to be worth over $40 billion, and there are millions of operators in that space.
For those that make retailing their daily occupation, they do face some challenges sometimes.
Mrs. Joyce Chukwu (not real name) typifies the problems an average Nigerian micro retailer goes through.
Delivered of twins recently, Mrs. Joyce has found it more tasking to run her grocery store which is about 30 minutes away from her house, and caring for her three-year-old son alongside her newborn twins.
Madam JC, as her customers fondly call her, finds it inconvenient to leave the house very early to beat traffic and get to a popular market where she gets goods for her store. She also moves around in fear of robbery because of cash money she goes to the market with.
These in addition to opportunity costs, dangers of travel, lack of financial advice, inadequate transport for purchased goods are part of the ordeals of women who are engaged in retail business due to Nigeria's difficult social and economic terrain.
It is noteworthy, however, that the emergence of B2C and B2B e-commerce platforms has and is creating an environment that is more enabling for micro businesses.
With digital technology, retailers no longer have to deal with those issues highlighted above as e-commerce – one of the key gains of digital revolution – continues to impact our daily life, behaviour and choices, which also portend good for micro businesses.
Founder of Alerzo, a leading B2B e-commerce company, Adewale Opaleye, said the beauty of e-commerce platforms lies in their power to leverage technology to create opportunities for businesses including micro retail outlets as well as power them with digital solutions to improve and increase their efficiency.
He stated that with an array of Alerzo's tech-driven digital solutions, retailers can order and make payment for goods as well as restock online or offline through USSD.
Opaleye stated that e-commerce platforms also provide warehousing and fulfilment solutions to suppliers while also delivering ordered goods at free cost to retailers. For example, Alerzo has been providing free delivery services to retailers for over two years.
"On our Alerzoshop retail app, we have a vast assortment available to our customers to choose from, and we offer free delivery in all the over 13 cities we're currently operational. We change the landscape for them (retailers) through on time delivery.
''For the past two years, we have delivered to informal retailers at no cost. With our delivery services, retailers save time, energy, and resources that they would have otherwise expended in restocking. These benefits have resulted in 85% of our retailers reducing their two to four times a week restock trips to zero," he disclosed.
Other areas where B2B e-commerce platforms intervene include providing authentic goods and right pricing to retailers, thereby protecting the end-users from buying adulterated goods and being affected by unreasonable price-hikes especially by unapproved intermediaries.
The interventions also include providing credit facilities and financial literacy to retailers which further eases the way they run their businesses.
For Alerzo boss, supporting informal retailers is even a sort of empowerment initiative because majority of the retailers are women, 70 per cent of whom are primary breadwinners and contributing to Nigeria's economy and the Gross Domestic Product (GDP).
With more informal retailers taking advantage of B2B e-commerce, and Alerzo and other platforms deepening opportunities on how technology can be further harnessed to empower informal retailers, e-commerce will be helping many businesses grow sustainably and thrive in today's dynamic environment.
Adeduntan Sustains His Winning Streak, Pioneers Leadership Excellence in Banking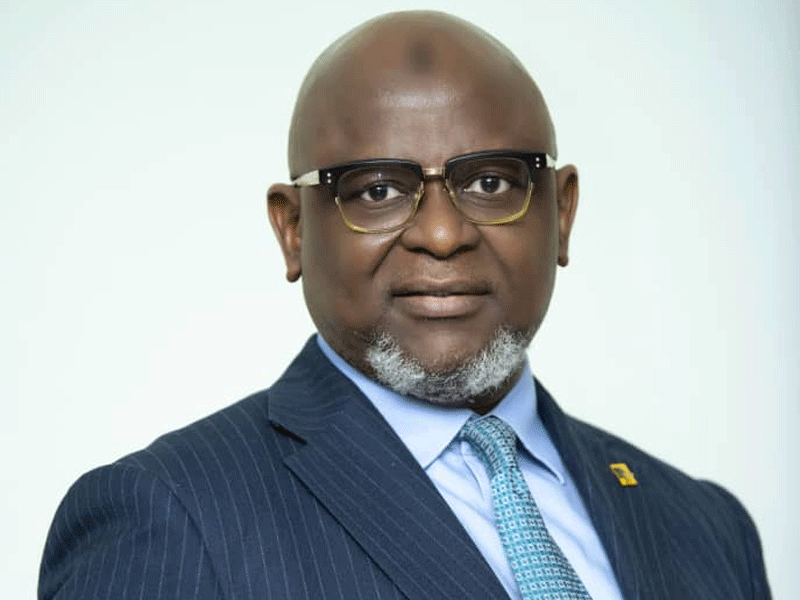 Adeduntan Sustains His Winning Streak, Pioneers Leadership Excellence in Banking
By Olorunfemi Adejuyigbe
Oluchi Chibuzor highlights the recent special recognition and honour bestowed on the Managing Director/Chief Executive Officer of First Bank Nigeria Limited by Cranfield University
Since his appointment as Managing Director/CEO of First Bank of Nigeria Limited in 2016, Dr. Adesola Adeduntan has completely transformed the financial institution and has made it attractive to every strata of the society.
From an institution that used to be perceived as an old-generation bank, FirstBank is now a darling to all as it leverages latest digital tools to meet its customers' needs.
Also, under Adeduntan's leadership, the 128-year old bank has made huge contributions to national development, thereby stimulating development, setting standards and motivating excellent output across sectors.
Clearly, these contributions to national development were what endeared Adeduntan to President Muhammadu Buhari who recently saluted him on his recognition by Cranfield University, UK, one of the most prestigious citadels of learning in Europe. Adeduntan will on Wednesday, June 22, be conferred with Doctor of Science, Honoris Causa and he would be delivering an address to the graduating class of the university. This feat, the president in a statement by his Special Adviser (Media and Publicity), Femi Adesina, described as, "another testament to the fact that Nigeria is blessed with the brightest and the best in all areas of human endeavor."
Buhari lauded Adeduntan for being a role model to the younger generation, showing that hard work pays, and with resourcefulness and doggedness, great heights are achievable.
Adeduntan holds a Doctor of Veterinary Medicine from the University of Ibadan, Master's in Business Administration from Cranfield University, and is Fellow of Institute of Chartered Accountants of Nigeria (ICAN), as well as Chartered Institute of Bankers of Nigeria (CIBN).
The president sent best wishes to Adeduntan and family as he hoisted Nigeria's flag proudly to receive an honor Cranfield University said was in recognition of his outstanding contribution to business.
Incidentally, Buhari's commendation came on the day the bank successfully held its AGM which showed a stellar performance in its financials, a transformational result that put the bank on course to reclaiming its leadership position of the financial sector.
Adeduntan has a distinguished career in finance having held senior positions at Citibank Nigeria, KPMG and Arthur Andersen Nigeria. He studied at Cranfield University as a British Chevening Scholar, achieving an MBA in 2005.
Commenting on the honour by Cranfield University, the FirstBank boss said: "I am extremely humbled and most grateful to the university for this recognition. My time at Cranfield served as a catalyst for my professional and personal development propelling me to the leadership position I occupy today.
"I am a firm believer in talent management, being vital to further accelerate Africa's growth to enable it to benefit from its demographic dividend and the opportunities therein. I look forward to sharing my experiences with the students on the universal applicability of the skills the Cranfield MBA provides to positively impact the world."
On his part, the Chief Executive and Vice-Chancellor of Cranfield University, Professor Karen Holford CBE FREng also congratulated Adeduntan, saying: "It is an honour to welcome Dr Adeduntan back to Cranfield to recognise all his professional achievements in this way. His own experience at Cranfield University has propelled his career forward and this serves as a true inspiration for our graduates both this year and in the future."
Indeed, Adeduntan is an accomplished professional with distinctive international and domestic experience in commercial and investment banking, development finance, audit, and consulting; a philanthropist and leader with keen interest in providing platforms for the development of other young leaders.
The FirstBank Group, the commercial banking arm of FBN Holdings Plc, which he heads is made up of First Bank of Nigeria and subsidiaries including FBNBank UK, FBNBank DRC, FBNBank Ghana, FBNBank Senegal, FBNBank Guinea, FBNBank Gambia, FBNBank Sierra Leone and First Pension Custodian as well as Representative Offices in France and China.
Adeduntan is overseeing one of the most extensive transformation programmes in sub-Saharan African financial services industry, with the goal to reposition FirstBank Group to market pre-eminence.
He is leading FirstBank Group on the journey to win the most significant emerging business opportunities in the financial services industry through the development and execution of a digital-led strategy that has established FirstBank as the dominant player in digital banking.
FirstBank Group's transformation programme, under the leadership of Adeduntan has enabled the bank to grow customer accounts from about 10 million in 2015 to over 36 million (including digital wallets), become the second largest issuer of cards in Africa with over 11.8 million issued cards, onboard over 18.6 million active customers on FirstBank's digital banking platforms, and initiate and grow the most expansive bank-led Agent Banking Network in Africa with over 170,000 agents.
His career in banking and finance, spanning almost three decades, has earned him various recognitions and awards including Forbes Best of Africa – Outstanding Leader in Africa, Distinguished Alumnus Award by both the Cranfield University's School of Management and the University of Ibadan, African Banking Personality of the Year, African Banker of the Year Award; Banking Icon of the Decade by the Sun Newspapers and induction into the African Leadership Magazine (ALM) Hall of Fame, Honorary Citizenship of the State of Georgia and Congressional Commendation Award from the Georgia Senate – USA, Bank CEO of the Year by the AES Excellence Club and several other awards.
He has attended various executive and leadership programmes at Harvard Business School (USA), Wharton School (USA), London Business School (UK), IESE (Spain), University of Oxford (UK), University of Cambridge (UK), CEIBS (China) and INSEAD (France). He is a fellow of both the Institute of Chartered Accountants of Nigeria (ICAN) and the Chartered Institute of Bankers of Nigeria (CIBN).
Adeduntan's leadership drive also reflected in First Bank Nigeria Limited's recently released full year 2021 financial statement. The results clearly showed the strength and resilience of the iconic African elephant as well as the financial institution's leadership in the industry. The impressive results were a reflection of the robust strength and growth of the iconic African elephant, showing that the bank has taken its rightful position among the industry leaders.
In addition, it showed the level of work the current board, management and staff of the bank have put in to turn the tide in the 128 years old institution with entrenched corporate governance.
The full year 2021 performance by the bank represented a shift in the financial institution's performance trajectory and was made possible through its undeterred commitment in pursuing its transformational agenda; cutting across customer-led innovation, building a digitalised bank, culture change, reinventing the bank's workplace and safeguarding its assets for the digital age.
For the first time, FirstBank Group posted the best result in more than a decade history of the bank by crossing the N100 billion profit line. Specifically, in the full year 2021 financial statement, the FirstBank Group reported a 73.9 per cent growth in its profit after tax to N117.8 billion, as against the N67.8 billion recorded as of December 2020, just as its profit before tax stood at N130.9 billion, which was a significant rise by 77.9 per cent year-on-year, as against the N73.6 billion it was as of December 2020.
FirstBank's gross earnings also increased by 30.3 per cent to N716.8 billion in 2021, up from N550.3 billion it was as of December 2020. Also, it recorded non-interest income of N342.2 billion in the year under review, which was 106.4 per cent higher than the N165.8 billion recorded as of December 2020. As a result of years of strategic restructuring of its balance sheet and operations, its gross earnings also moved northwards by 30.3 per cent, its total assets was up 15.9 per cent to N8.5 trillion as of the end of 2021, as against the N7.4 trillion recorded the previous year, just as its customer deposits also climbed by 19.5 per cent to N5.6 trillion, up from the N4.7 trillion recorded the previous year. The bank's customer loans and advances also improved by 28 per cent to N2.8 trillion in the year under review, up from N2.2 trillion the previous year.
FirstBank has shown innovation, resilience and commitment to growth by significantly reducing its non-performing loans (NPL) from 25% in 2016 to an acceptable level of 6.1% in 2021.
To demonstrate that the bank's performance in 2021 was not a fluke, the Bank equally performed excellently well in Q1 2022. FirstBank recorded 32% increase in gross earnings to N180bn in Q1'22 from N136.6bn in Q1'21. Profit after tax was up 108% to N32.4 billion (Q1'22) relative to N15.6 billion (Q1'21). This impressive performance is hinged on robust loan portfolio, effective cost structure and increased digital services.
FirstBank recorded the highest decline in its cost-to-income ratio in Q1 2022, dropping from 79.5% recorded in Q1 2021 to 67.03% amongst tier-1 Banks in the review period.
With FirstBank under Adeduntan, the safety of customers and the security of their transactions come first. This has ensured the bank keeps the trust of Nigerians gained over the many years of its enduring legacy of safety and security.
The bank also delivers unique and bespoke financial services solutions across all customer segments underpinned by its commitment to innovation and the customer experience. It also leverages its strong investment banking capabilities to support clients in defining and executing innovative debt solutions as well as offer strategic advice at the highest level, arrange tailor-made financing structures, manage risk and ultimately help clients to realise their aspirations
Since its establishment in 1894, FirstBank has consistently built relationships with customers focusing on the fundamentals of good corporate governance, strong liquidity, optimised risk management and leadership.
Over the years, the bank has led the financing of private investment in infrastructure development in the Nigerian economy by playing key roles in the federal government's privatisation and commercialisation schemes.
With its global reach, FirstBank provides prospective investors wishing to explore the vast business opportunities that are available in Nigeria, an internationally competitive world-class brand and a credible financial partner.
It is expected that the leadership excellence and recognitions accorded to Adeduntan would continue to reflect positively on the FirstBank brand and fundamentals of the bank so that the elephant will continue to stand 'gidigba.'