FIRSTBANK HOSTS THE FINANCIAL MARKET DEALERS ASSOCIATION (FMDA) QUARTERLY MEETING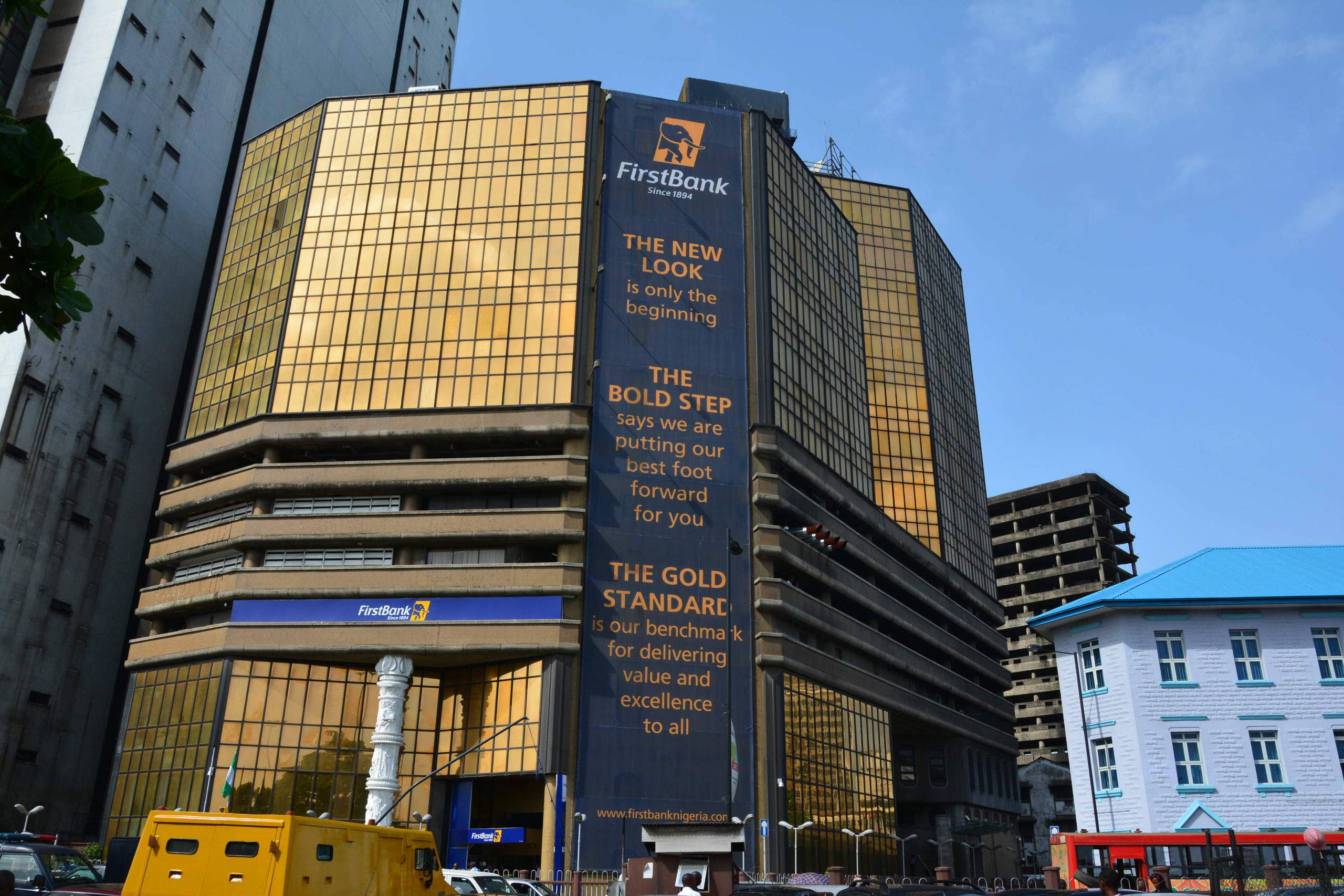 FIRSTBANK HOSTS THE FINANCIAL MARKET DEALERS ASSOCIATION (FMDA) QUARTERLY MEETING
First Bank of Nigeria Limited has announced that it will host the Financial Markets Dealers Association's (FMDA) quarterly meeting scheduled for 5pm on Friday, 16 September 2022, at Federal Palace Hotels, Victoria Island, Lagos. The event themed "Nigeria Macroeconomic Developments and Outlook: IMF View" will have its keynote address delivered by Ari Aisen, IMF Resident Representative for Nigeria.
In a statement issued by the Acting Executive Secretary, Mrs. Mary Gbegbaje, "The FMDA quarterly meeting serves as a platform for in-depth knowledge sharing, dissemination of information and fostering of business relationships of members in treasury market practice which consists of Treasurers, Analysts and other market players from insurance, pension funds, government and regulatory bodies in Nigeria. Participants at the event include delegates from all banks and invited guest and customers."
According to Ini Ebong, Executive Director, Treasury, Financial Institutions & International Banking, First Bank of Nigeria Limited "at FirstBank, we are delighted to host the 2022 quarterly meeting of the Financial Markets Dealers Association of Nigeria (FMDA), a platform we consider pivotal to the continued growth of the financial market in the country. We are excited with the successes so far achieved by our noble Association – FMDA – as with the right regulatory and risk management framework, we have been able to impact and promote fairness in the activities of members, whilst providing the enabling environment to promote business performance and positively impact the national economy''.
With the knowledge and insights shared in the course of the quarterly meeting, we would further deepen our resolve towards the unrelenting role we play in the economy", he concluded.
FMDA is the principal interface with the monetary authorities through policy advocacy and engagement aimed at promoting sound markets and ethical conducts comparable to international standards that facilitate liquidity, transparency and price discovery and engendering market deepening.
About FirstBank
First Bank of Nigeria Limited (FirstBank) is the premier Bank in West Africa and the leading financial inclusion services provider in Nigeria for over 128 years.
With over 750 business locations and over 180,000 Banking Agents spread across 99% of the 774 Local Government Areas in Nigeria, FirstBank provides a comprehensive range of retail and corporate financial services to serve its over 30 million customers. The Bank has an international presence through its subsidiaries, FBNBank (UK) Limited in London and Paris, FBNBank in the Republic of Congo, Ghana, The Gambia, Guinea, Sierra-Leone and Senegal, as well as a Representative Office in Beijing.
The Bank has been handy at promoting digital payment in the country and has issued over 10million cards, the first bank to achieve such a milestone in the country. FirstBank's cashless transaction drive extends to having more than 10million people on its USSD Quick Banking service through the nationally renowned *894# Banking code and over 4.5 million people on FirstMobile platform.
Since its establishment in 1894, FirstBank has consistently built relationships with customers focusing on the fundamentals of good corporate governance, strong liquidity, optimised risk management and leadership. Over the years, the Bank has led the financing of private investment in infrastructure development in the Nigerian economy by playing key roles in the Federal Government's privatisation and commercialisation schemes. With its global reach, FirstBank provides prospective investors wishing to explore the vast business opportunities that are available in Nigeria, an internationally competitive world-class brand and a credible financial partner.
FirstBank has been named "Most Valuable Bank Brand in Nigeria" six times in a row (2011 – 2016) by the globally renowned "The Banker Magazine" of the Financial Times Group; "Best Retail Bank in Nigeria" for seven consecutive years (2011 – 2017) by the Asian Banker International Excellence in Retail Financial Services Awards and "Best Bank in Nigeria" by Global Finance for 15 years. Our brand purpose is always to put customers, partners and stakeholders at the heart of our business, even as we standardise customer experience and excellence in financial solutions across sub-Saharan Africa, in consonance with our brand vision "To be the partner of the first choice in building your future". Our brand promise is always to deliver the ultimate "gold standard" of value and excellence. This commitment is anchored on our inherent values of passion, partnership and people, to position You First in every respect.
Dangote Refinery Receives Its Maiden Crude Cargo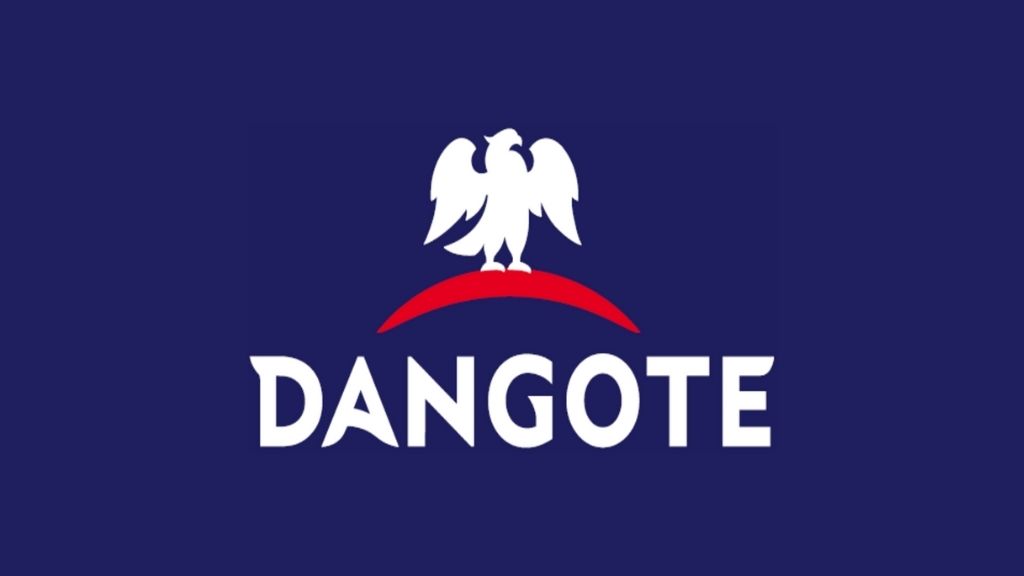 Sahara Weekly Reports in a major step towards boosting Nigeria's domestic refining capacity and attaining energy security (self-sufficiency), Dangote Petroleum Refinery and Petrochemicals plant has purchased 1 million barrels of Agbami crude grade from Shell International Trading and Shipping Company Limited (STASCO), one of the largest trading companies in Nigeria as well as globally, trading over 8 million barrels of crude oil per day.
The STASCO cargo contained 1 million barrels from Agbami and sailed to Dangote Refinery's Single Point Mooring (SPM) where it was discharged into the refinery's crude oil tanks.
The maiden 1 million barrels, which represent the first phase of the 6 million barrels of crude oil to be supplied to Dangote Petroleum Refinery by a range of suppliers, should sustain the initial 350,000 barrels per day to be processed by the facility. The next four cargoes will be supplied by the NNPC in two to three weeks and the final of the six cargoes will be supplied by ExxonMobil.
This supply will facilitate the initial run of the refinery as well as kick-start the production of diesel, aviation fuel, and LPG before subsequently progressing to the production of Premium Motor Spirit (PMS).
This latest development will play a pivotal role in alleviating the fuel supply challenges faced by Nigeria as well as the West African countries.
Designed for 100% Nigerian crude with the flexibility to process other crudes, the 650,000 barrels per day Dangote Petroleum Refinery can process most African crude grades as well as Middle Eastern Arab Light and even US Light tight oil as well as crude from other countries.
Dangote Petroleum Refinery can meet 100% of the Nigeria's requirement of all refined products, gasoline, diesel, kerosene, and aviation jet, and also have surplus of each of these products for export.
The refinery was built to take crude through its two SPMs located 25 kilometres from the shore and to discharge petroleum products through three separate SPMs. In addition, the refinery has the capacity to load 2,900 trucks a day at its truck loading gantries.
Dangote Refinery has a self-sufficient marine facility with the ability to handle the largest vessel globally available. In addition, all products from the refinery will conform to Euro V specifications.
The refinery is designed to comply with US EPA, European emission norms, and Department of Petroleum Resources (DPR) emission/effluent norms as well as African Refiners and Distribution Association (ARDA) standards.
President of Dangote Group, Mr. Aliko Dangote stated: "We are delighted to have reached this significant milestone. This is an important achievement for our country as it demonstrates our ability to develop and deliver large capital projects. Our focus over the coming months is to ramp up the refinery to its full capacity. I look forward to the next significant milestone when we deliver the first batch of products to the Nigerian market."
Country Chairman of Shell Companies in Nigeria, Mr. Osagie Okunbor stated: "We welcome the startup of a refinery that is designed to produce gasoline, diesel, and low-sulphur fuels for Nigeria and across West Africa and are happy to be enabling it."
Why You Should Patronize Oye's Food Place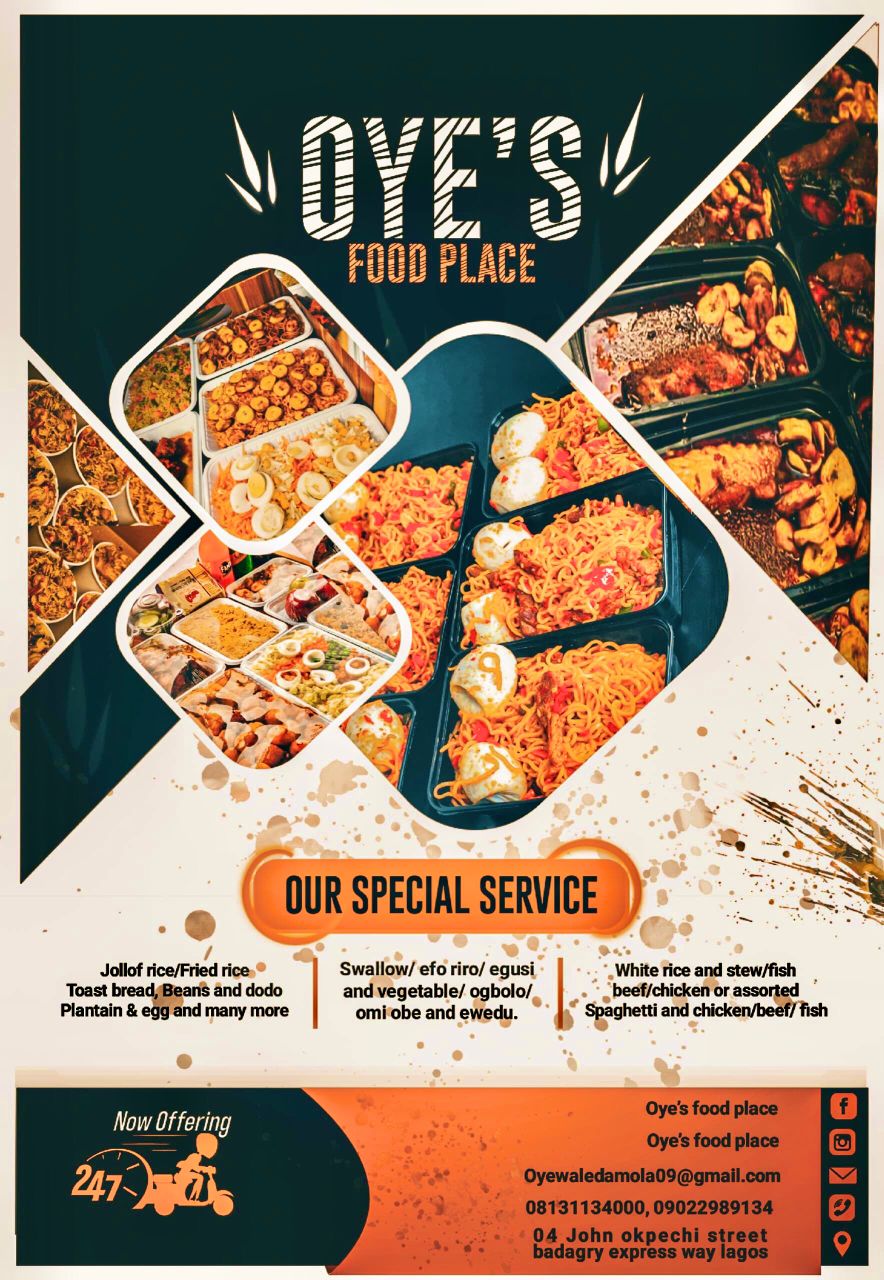 Why You Should Patronize Oye's Food Place 
Everyone deserves a good meal, especially after a hectic day at work. Oye's Food is the one-stop place to get delicious and nutritious food.
Run by Damola Oyewale, a gifted chef, Oye's Food prides itself in all kinds of food and soups both local and continental at the doorstep of your house. They take the stress off you and their delivery package is top-notch. That's why dignitaries prefer Oye's Food to take care of their food. A trial will convince you…
The Alternative Bank Delights Customers with Exclusive Seasonal Product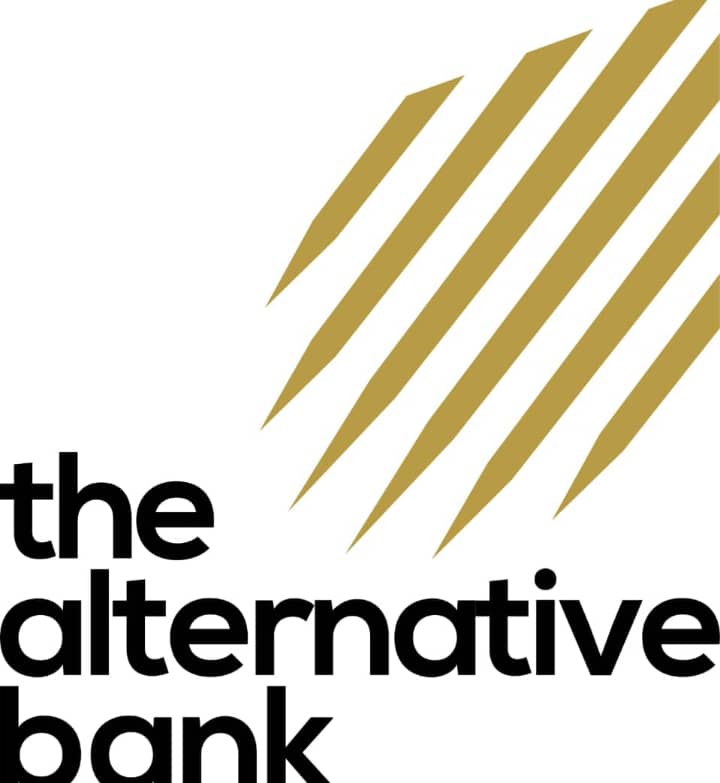 The Alternative Bank Delights Customers with Exclusive Seasonal Product
Ahead of the festive period, The Alternative Bank is offering customers an innovative financial product designed to enhance the holiday experience.
This pioneering solution – AltMall, allows individuals to instantly acquire desired items and pay in manageable instalments, freeing up funds for other essential needs.
AltMall provides customers unparalleled flexibility through deferred payment options, promising a seamless and stress-free shopping experience.
In an official statement, Mohammed Yunusa, Head of NIB Digital and Consumer Business at The Alternative Bank, acknowledged the challenging economic conditions and emphasized the bank's commitment to ensuring that customers can still enjoy the best of the season.
Yunusa stated, "The Alternative Bank recognises the economic challenges that may hinder many people from fully enjoying the festive season. In anticipation of this reality, we are proud to offer our valued customers a unique financial product as a solution."
"At The Alternative Bank, we understand the significance of family ties, reunions, and other festivities during this time of the year. With AltMall, we aim to provide a respite for our customers, enabling them to continue cherished traditions, regardless of the economic situation," he added.
AltMall is tailored for the modern consumer, providing access to the platform from the comfort of home or while on the go. Customers can conveniently choose deferred payment options aligned with their financial preferences, allowing them to savour their purchases while effectively managing their finances.
Yunusa highlighted AltMall's commitment to prioritizing customer convenience, stating, "AltMall gives our customers control over their purchases and payment schedules. Our platform ensures a seamless and user-friendly shopping experience, whether at home or on the move."
The Alternative Bank, known for its dedication to innovative financial solutions, reaffirms its commitment through AltMall. The product represents a significant step in redefining the intersection of finance and e-commerce, offering a unique shopping experience that combines convenience, variety, and financial flexibility.
As the festive season approaches, The Alternative Bank invites customers to make the most of AltMall, embracing a new way to shop online that aligns with their evolving needs.
ENDS