Friends, Political Associates of Akeredolu's Cabinet Members Appointed As Sen. Ajayi Borofice's Aides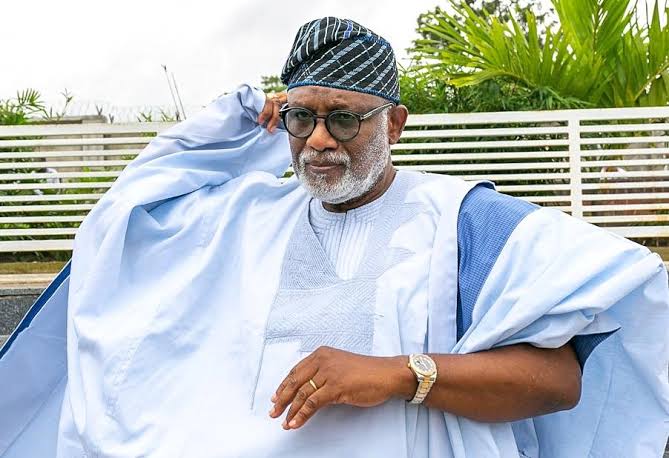 Yesterday, a long list of 72 aides was released to the public by the Senate Deputy Majority Leader Distinguished Senator Ajayi Borofice which comprises of friends and close political associates of Akeredolu's Cabinet members both in Ose, Owo and Akokoland.
By all indications, it shows disloyalty and insincerity on the path of those appointees. It also sends a wrong signal from their Local Government which portends a great danger to the second term ambition of our Governor Arakunrin Oluwarotimi Akeredolu, SAN and to their respective Local Governments in terms of development and government attentions.
For instance, in Ose LGA, about 80% of Sen. Ajayi Borofice's aides were nominated by Akeredolu's political appointees underground which has been uncovered through this appointment. In Owo LGAs about 90% were appointed while 100% were appointed in Akoko LGAs
The question is "can you claim to be my friend and still be hobnobing with my enemies?"
It's either those Akeredolu's appointees or some leaders of the party at the local government level are planted as moles or agents of disruption within the party.
In the list of those appointees, Akin Akinpelu from Ward 9, Imeri, who until his appointment was the PA to the Hon. Commissioner for Youth and Sports Development Mr. Dotun Owanikin, was nominated by the Commissioner and appointed as the Special Assistant on Youth Development to Sen. Ajayi Borofice. Similarly Oloyede Ganiyu (a.k.a Pagede), from Ward 10 Idogun ,a close associate to Mr. Olusola Okun, the Special Assistant to the Governor on Political who are claiming to be 100% loyal to Aketi and his second term bid.
Even in the holy bible, God speaks vehemently against mischievous persons; not consistent and straight forward in their dealings.
It is on record that since his inauguration into Akeredolu's cabinet, the Hon. Comm for Youths and Sports Development Owanikin have not attended any of the Local Government Party meeting. This is not a concocted lies to malign his image, the Local Government Party Chairman Ladi Tenabe can attest to this.
Funny enough, the current Local Government Party Secretary Dele Isibor who is a closest friend to the Local Government Caretaker Chairman Dr. Anthony Modupe was appointed Senior Special Assistant to Sen. Ajayi Borofice.
Sunday Obamadeji, a former Councillorship aspirant from Ward 12 Ute, and a close ally of Sammy Ogundeminigha, who is one of the Leaders and a decampee from AD, was also appointed as Personal Assistant to Sen. Ajayi Borofice.
Kehinde Ojumu who also made the list, appointed as the Personal Assistant on Women Affairs to Sen. Ajayi Borofice .She was nominated byOlayato Aribo being her younger Sister. They all claimed to be loyalists of Akeredolu's government. Other party members that were claiming to be team-Aketi members were enlisted are lone rangers and not known in Ose politics.
In lieu of this appointment of betrayers, it is now crystal clear for Mr Governor to be mindful of enemies who claimed to be loyal but not, within his cabinet, especially as we approach another electioneering period.
Concerned Aketi 4+4 Project
Northern Senatorial Zone