Group Urges Obaseki To renovate Abandon Schools In Edo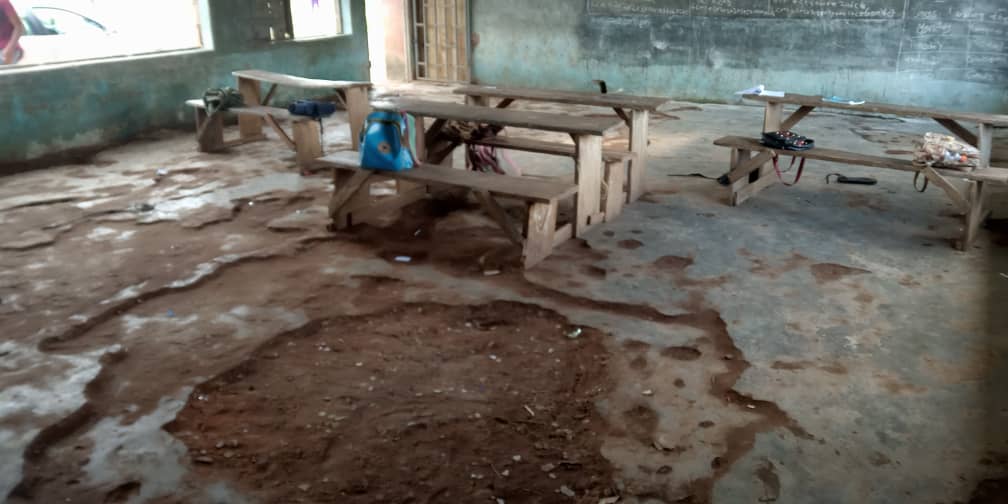 By Elvis Omoregie, Benin
Group under the aegis of Ogan Mixed Old Students Association(OMOSA), from Ogan Mixed Secondary school in Orhionmwon local government area of Edo state yesterday called on the state Governor Godwin Obaseki to come to the aid of the school due to dilapidated and abandoned nature of the school.
The group made the call when the association committee in charge of their first maiden edition tagged Reunion Party schedule to hold December 2019 .
Chairman of the committee, Mr. Asenime Stevenson, and other members who were at the premises of the school in Ogan community to ascertained the present condition of the school were disappointed on their arrival occasioned to the bad state.
Asenime said they decided to visit the school because of their up coming program in other to know the plight of the school and the area they can assist.
According to him, Ogan Mixed school was once the best school in Edo state academically and otherwise but today it is gradually going into estintion and stressed for government urgent attention towards the school.
"My heart bleed when I saw the dilapidated condition of my former school that produce some of the best brains and athletes in Edo state it hurts it's really hurt.
Information made available from the school reveals that the school has no teachers the entire school both the junior and secondary have less than 20 students while 6 class room have 10 chair and tables that enrollment is low.