How Yahaya Bello's administration in Kogi State reduce crime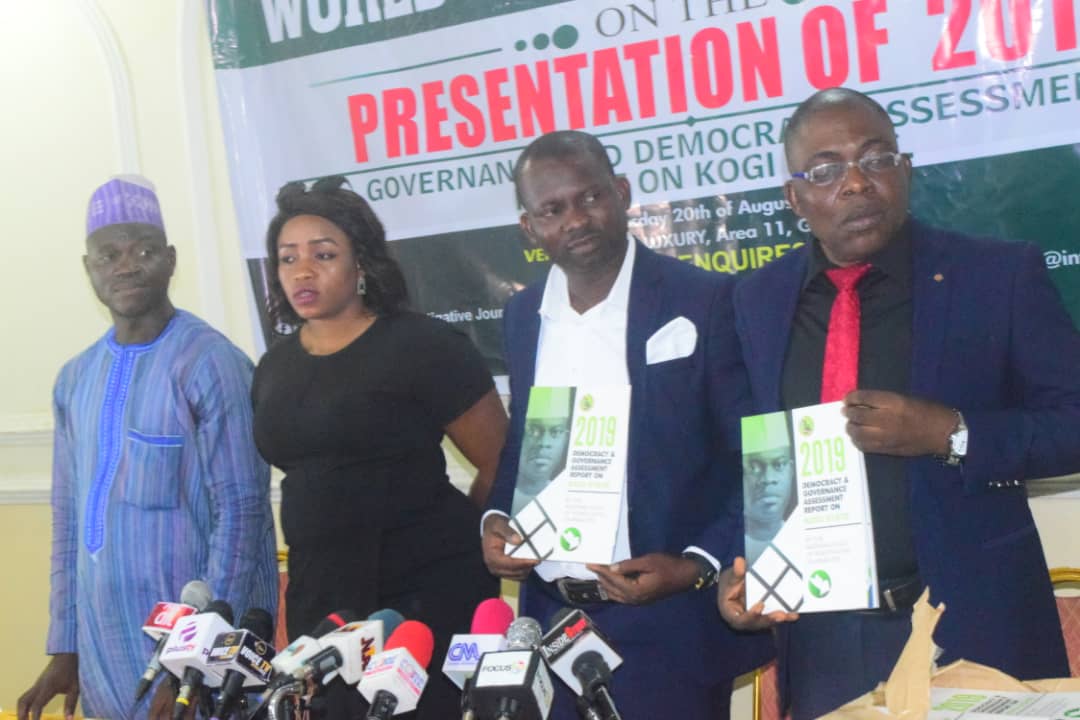 By Ifeoma Ikem
The Nigerian Guild of investigative journalist (NGIJ) have shed more light on how the Kogi state governor yahaya Bello supported the Nigerian police force and other security agencies to fight crime by reducing to barest minimum through both financial and other support.
The guild of investigators were in the state recently for impact assessment of the governor yahaya Bello's administration where it paid special attention to security issues which is a prime necessity of human need .
The group report about security in the state however faulted earlier media report of insecurity in the state.
Investigation by the guild during a week long assessment exercise shows there was no case of any recent armed bandity, robbery, kidnapping or any other form of crime across the 21 local government area of the state.
Assessment used by the editors include administering 10,000 questionnaires across the state.
There was face to face interaction with stakeholders comprising the police, Nigerian Civil and Security Defence Corps and other security agencies, organised labour, traditional rulers,community leaders transport unions among others.
The commissioner of police kogi state CP, Hakeem Basari who met with the guild said that kogi state being one of the most insecure and dreaded state with high rate of robbery, kidnapping, bandity and other forms of terrorism in the past has now become the second safest state in Nigerian according to National Bureau of the statistics report.
The police boss who spoke through the police command spokeperson Williams Ovye-Aya rated the governor administration high on issues of security especially in provision of patrol vans and other logistics for all security operatives in the state to fight crime.
Also the chairman of kogi State traditional council who also the Atta Igala,His Royal Majesty Dr Michael Idakwo Ameh Oboni in an interview with the journalist said, Gov yahaya has chase out kidnappers from the state since his assumption of office.
Other who commended the governor in crime fighting include the state chairman of United labour congress (ULC) Comr Simeon Opaluwa who also commended the All Progressive Congress APC in the state, for what he termed,an impressive performance in security.
Data collated from police records indicate the daunting statistics of an average of 25 kidnap cases per month prior the incumbent administration has reduced to an average of 2 .