Human right activist seeks reform of human rights law in Nigeria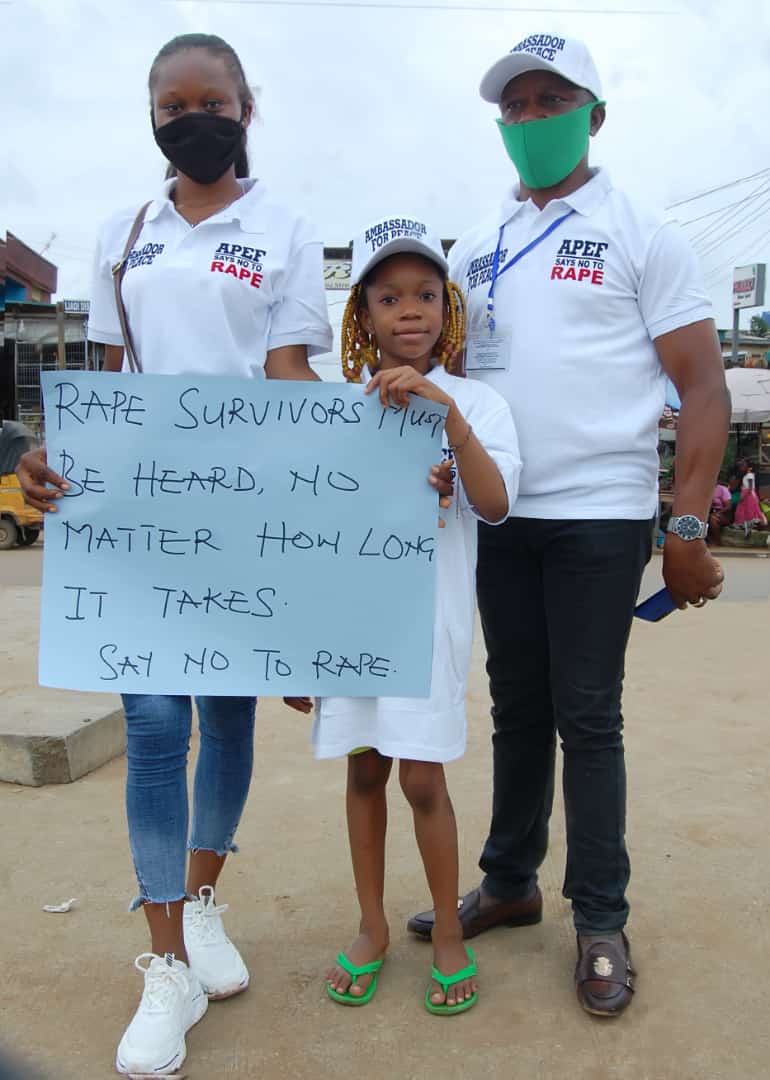 Human right activist seeks reform of human rights law in Nigeria.
By Ifeoma Ikem
The President, Ambassadors For Peace & Enlightenment Foundation(NGO)
,Prince Saviour Iche, have advice the Federal Government to re-enact stiffer law that will guarantee more protection for Citizens and check abuse of human rights thereby reducing domestic violence across the country.
Prince Saviour who is also a human rights advocate spoke to Sahara weekly reporter during the Yuletide in an exclusive interview.
According to him, domestic violence and Child abuses is currently on the rise and there is no stiffer penalty for offenders thereby making it very easy to go unpunished when such cases are reported in the Police Stations.
He condemned the high rate of abuses against the Women folk in Nigeria and call on government to intervene as we enter year 2022 in few days to come.
He said ,the ratio of abuse on women presently stood at average of 85.15 percent.
Also he explained further that many Nigerians have lost their lives to domestic violence due to no improper laid down rules to tackle the menace which have eaten deep in the Nigeria Society.
He describes the situation very works one and called on the Minister of human Affairs to act fast on the issue of human rights abuses reoccurring on daily basis across the nation.
The activist,also lamented on the high rate of killings and insecurity across the Country which he said have taken a long time for government to put under control.
He was worried that up till date the Federal Governments seems to be helpless in coming up with lasting solution to stop the upsurge in kidnapping, abduction and spate of wanton killings of innocent Nigerians across the six geopolitical zone of the country.
He condemned in strong term on the recent refusal of President Muhammadu Buhari to give assent to the electoral Act bill as amended by the National Assembly to guarantee better democracy for Nigeria.
He calls on Federal government to learn from Countries like USA, U.K and other developed Nations on how they practice democracy and running of government affairs, saying that Nigeria can not continue this way.