I deal on goat business,I made 12 to 15 thousands naira per one says suspect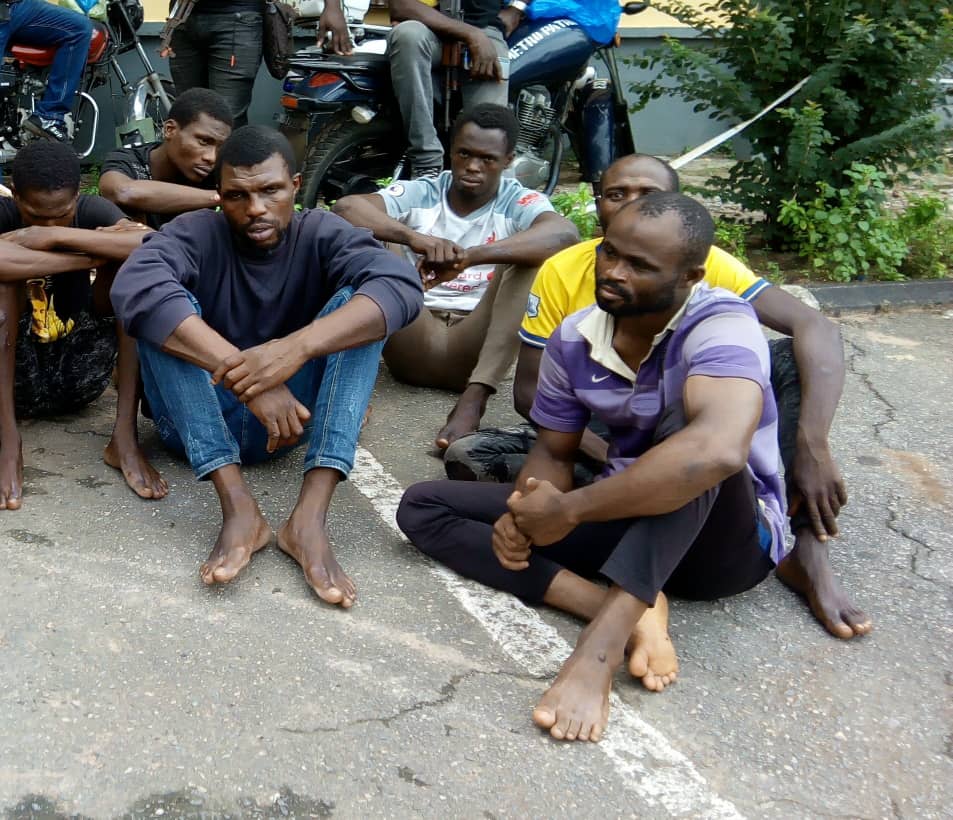 By Ifeoma Ikem
A 35 year old man,Solanke kehinde
father of two was paraded among 4 suspected armed robbery gang that have been terrorizer ikorodu and its environ.
The suspect claimed he buy and sell goats in Ikorodu area where he made his money he use to buy Toyota Camry Saloon Car 2010 model to change his business to Uber business which is more better than goat business.
According to him,I did not know it was a stolen car when I bought the car until police arrested me on the first day I used the car to work,"I pleading forgiveness my children are still little, I did not know what push me to buy car in wrong place". If I know I will ask for advised from friends,Uber business is recruiting that was why I decided to go for that.
The operatives of Special Anti robbery Squad (SARS) said that on the 5/6/2020 at about 0720hrs, that they received information from a credible source that revealed that some armed robbers were sighted around Igbogbo area of Ikorodu robbing motorists and other unsuspecting victims of their valuables.
Upon the receipt of the information, SARS operatives units of Ipakodo Base mobilized to the area and arrested one Solanke kehinde and recovered an unregistered Toyota Camry Saloon Car 2010 model.
During interrogation, he claimed that he bought the said car from gang of armed robbers who live around Agege area of Lagos.
The suspect led the operatives to arrest three (3) of the armed robbery suspects namely; Wale Owoeye 'm' 29 years old; Samuel Akinlagun 'm' 23 years old; and Rashidi Ayoola 'm' 28 years old.
Items recovered from them include a cut to size double barrel gun with five live cartridges and the suspects will be charged to Court.