Lagos Anti- Kidnap squad rescues 17-year-old subject of N10m ransom demand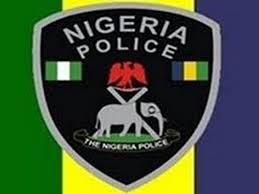 By Ifeoma Ikem
Operatives of the Anti-Kidnap Unit Lagos State Police Command have scuttled an attempt by kidnappers, who abducted a 17-year old boy and negotiated a N10 million ransom before they were routed, and the victim rescued.
Sahara Weekly learnt that the incident happened at Epe area of Lagos, where the victim, Salisu Ibrahim, was kept in captivity inside the forest for eight days.
However, the kidnappers ran out of luck and five of them were arrested while negotiating for ransom and the victim was also rescued unhurt.
Hakeem Odumosu, the state Commissioner of Police, who paraded no fewer than 236 persons suspected of involvement in criminal and activities across the state within the last two month at the Police headquarters in Ikeja.
The police boss said that on 9th May, 2020, Epe Police Station received a complaint that a 17 year old man, Salisu Mohammed, was kidnapped and taken to an unknown destination by a group of kidnappers numbering about five while he was sleeping at the cattle rearing centre, Epe.
The kidnappers having kept the victim in captivity, established contact with the family and demanded the sum of N10,000,000.00 as ransom.
The Anti-kidnapping team were promptly deployed to Epe with directive to fish out the kidnappers and rescue the victim.
He further stated that the victim was rescued unhurt on the 13th of May, 2020, inside a thick forest within Epe without the payment of any ransom. All the suspects were arrested.
They are Umaru Abdullahi, Majuba Mohammed, Aliyu Alhamajo, Mohammed Umaru, and Shehu Malami, all of them males.
The suspects confessed to the crime and will be charged to the court immediately after investigations.