'I want to face my trial in Nigeria' – Former Petroleum Minister, Diezani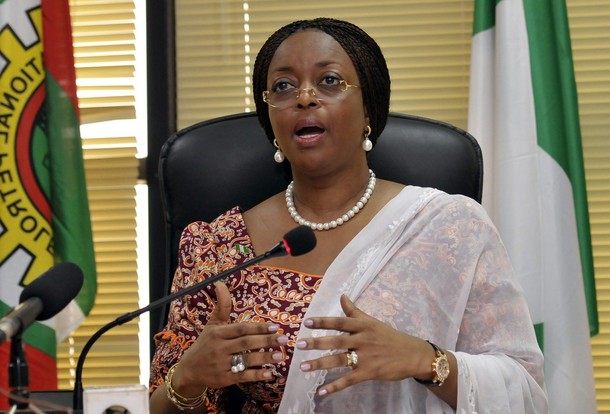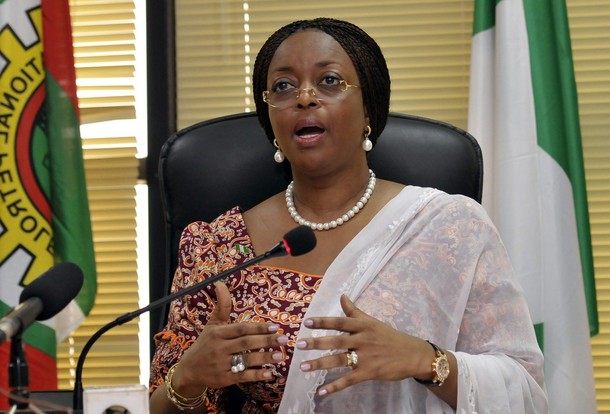 FORMER Minister of Petroleum Resources, Mrs Diezani Allison-Madueke, has expressed  her intention to be joined in a charge before a Federal High Court sitting in Lagos, involving Mr  Dele Belgore, SAN. Belgore is standing trial before Justice Mohammed Aikawa alongside a former Minister of National Planning, Prof. Abubakar Suleiman, over allegations of receiving N450 million from Diezani, who was named in the charge but is described as "being at large."
Economic and Financial Crimes Commission, EFCC, which is prosecuting them, had also accused them of handling the said sum in cash without going through any financial institution, an offence which contravened the provisions of sections 1(a), 15(2)(d) and18(a) of the Money Laundering (Prohibition) (Amendment) Act, 2012. The accused had, however, pleaded not guilty to the charges. At the resumed hearing in the case, yesterday,  Mr Obinna Onya, a lawyer from Abuja, appeared before Justice Aikawa with an application seeking to join Diezani as one of the accused in the charge. The application, brought pursuant to the Administration of Criminal Justice Act,  sought an amendment to the charges against Belgore and Suleiman, so as to join Diezani.
The lawyer contended that contrary to the declaration by the EFCC that Diezani was at large, the former minister was in the United Kingdom and was willing to return to Nigeria to defend the charges. The lawyer argued that since Diezani's name had been mentioned in the charge, it will be against her right to fair hearing for the case to proceed without affording her the opportunity of defending herself. He prayed for an order mandating the Attorney-General of the Federation to facilitate the prompt appearance of the applicant in court on the next adjourned date, to take her plea and to defend the allegations made against her.
The allegations are contained in counts 1, 2, 3 and 4 of the charge, numbered FHC/L/35c/2017. Onya urged Justice Aikawa to hear and determine the application before proceeding with the case. But the prosecutor, Mr Rotimi Oyedepo, opposed the application, saying the application was not ripe for hearing as he had yet to be served. However, Onya told the court that he had attempted to serve Oyedepo yesterday morning in court but that the prosecutor had declined service. In his decision, Justice Aikawa said the court could not entertain the application until all the parties had been properly served. Meanwhile, the trial proceeded with the second witness for the EFCC, Usman Zakari, continuing his testimony. Through the witness, Oyedepo tendered two letters written to the EFCC.
The court admitted the two letters as exhibits in evidence against the accused. However, Oyedepo's attempt to tender a trail of electronic mail communication between Diezani and some bank managers, was resisted by the defence counsels, Mr Ebun Shofunde, SAN and Olatunji Ayanlaja, SAN. They contended that the document was not admissible as, according to them, it did not meet the requirement of the Evidence Act. Oyedepo sought an adjournment to counter the objection by the defence. Justice Aikawa adjourned until October 4, for continuation of trial.