Inside Abeokuta Luxury Event Centre Where Luxury Functions Happen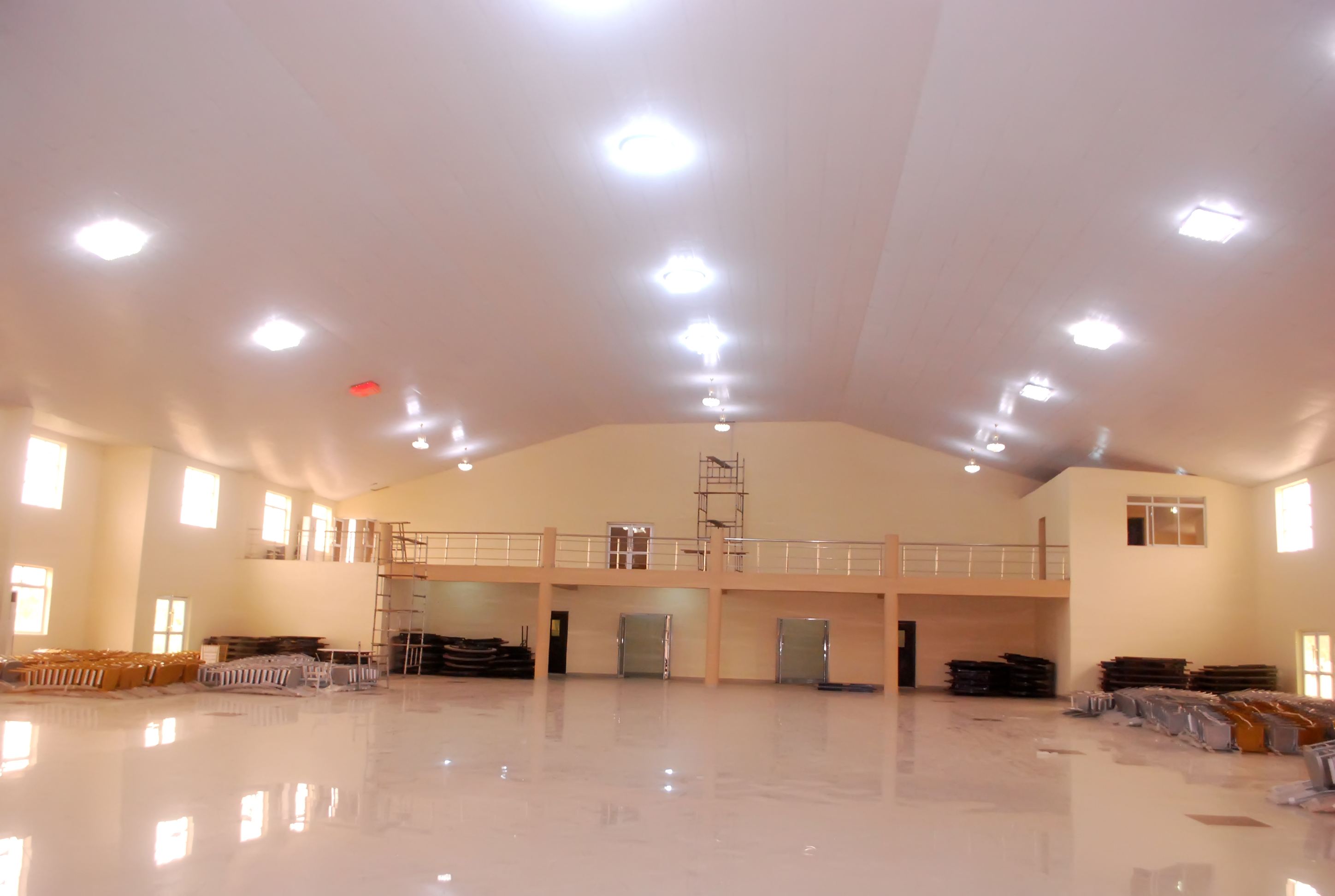 Abeokuta, the ancient capital city of Ogun state like most capital cities in the country has a huge concentration of top class event centres. But recently, one of the luxury event centres of International repute, H3 Event Centre located strategically in the exclusive neighbourhood of Ogun governor's office in Oke-Mosan axis of Abeokuta, has become the gateway city's most beloved event centre of choice. H3 Event Centre is soaked in class and exclusivity and only few event centre come close to the year-round appeal of H3 Event Centre. At H3 Event Centre, there are state-of-the-art facilities to cater for any kind of event – ranging from wedding, political, burial and other event worthy of celebration.
H3 Event Centre has raised the bar in the event centre business in Ogun and currently flaunts the record as the event centre where highly influencial people of means hold their events. To erase any doubts about the competence and antecedent of H3 Event Centre, let us quickly take you through some of the world-class facilities that have endeared this magnificent event centre to people from all walks of life. One of the major attractions at H3 Event Centre is the magic they add to your event. For every event at this luxury event centre, there is a red carpet treatment for your guests and that long walk on the red carpet create a feeling of royalty for your event. The car park is another selling point of this event centre, guests' cars are not only in safe company but there's enough space to accommodate about 250 cars with additional 50 cars park underground facility. Expectedly, there is no abolutely nothing to worry about electricity or any distractions as there are brand new 100KVA, 200KVA and 350KVA generators on standby for every event to ensure a hitch-free celebration. Now the magnificent halls which can best be described as a glimpse of paradise is divided into three breathtaking halls of luxury – christened the Crystal Hall, Gussey Hall and Abibat Hall. The beloved Crystal Hall is a study in luxury and can comfortably accommodate up to 2,000 guests while Gussey Hall boasts the sitting capacity of 500 guests in what can be called a Hall of comfort. The Abibat Hall is for those classy low-key events and flaunts the sitting capacity of 300 guests. There is more to the plate at H3 Event Centre, aside the luxury halls and the architectural beauty, there is a 24-hours CCTV coverage all around the facility. And for the upwardly mobile guests, there's a comfortable changing room to put to test all your fashion statements. The Chiavari chairs with an option of round or rectangular table on offer at H3 Event Centre is another attraction second to none in this part of the world. Since opening its doors of luxury for operations, this beloved event centre has welcomed some of Nigeria's prominent figures and captains of industries for their events. It is a place of luxury where events are turn into magical memories.