IWS Nigeria, Hungary partner on entrepreneurship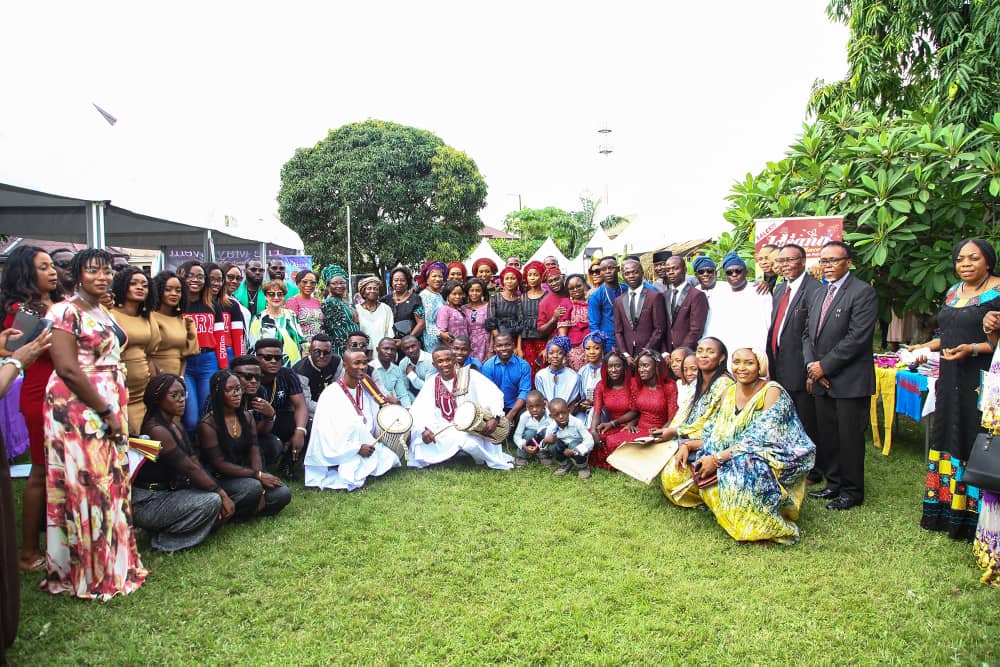 By Ifeoma Ikem
Economic Counsellor First Secretary/Economic Affairs of
Hungary, Agota Terezia Horvath, has expressed the country's readiness to partner with International Women's Society, Nigeria through entrepreneurship and textiles.
She disclosed this during the May event of the programme featuring Twins Festival with the Embassy of Hungary Trade office in Lagos, noting that Nigeria has potential with colourful cultures that make them unique in West Africa.
She also commended IWS for initiating the project in Nigeria.
"For IWS to bring this project to the doorsteps of Nigeria is great. I believe it will be successful.
"I am economist and can tell you there is a lot of competence in what is happening here today."
Horvath further saluted the empowerment work of the organization.
"I can see women with competence, I believe when they are empowered it will boost the economy of the country."
President of IWS, Mrs Nkoli Ogbolu, expressed satisfaction over the event," stressing that "never before have we seen an assortment of twins like this in one place."
The ambience was provided for by the Hungarian Embassy Trade Office. where 40 sets of twins in public schools in Lagos and 80 sets of adult twins graced the historic occasion.
Nkoli, while commending the Lagos State Ministry of Education for its support, called for women who are mothers of twins to be empowered always so the children don't become victims and scour the streets begging for sustenance.
She said, "IWS Nigeria is on hand to help with the children's education up to secondary level in public schools. Also their basic needs will be met as long as we have registered them and done our due diligence on them."
Taiwo and Kehinde Oluwafunsho, founders of Twins Action, said it is an NGO that gives voice to the poor, vulnerable twins and their mothers.
Speaking with the press, the identical twins pointed out that the event – a first of its kind held in Lagos – is to correct misinformation and misconception in the managing of twins.
The May event is a forum for twins and kids of multiple births to engage themselves in result-oriented programme, thereby contributing their quota to national development. Also to discourage the habit of using twins for street begging.
….