Nigerians in Diaspora Global forum calls on President Buhari to Constitutes the NIDCOM Board in Compliance with the Establishment Act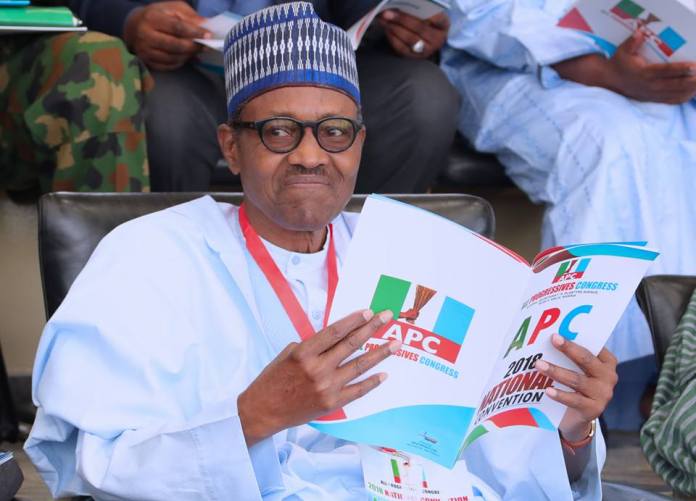 The global think-tank organisation of Nigerians in diaspora (NIDO-WW) has called on the President Muhammadu Buhari to kindly follow the requirement for the establishment Act of Nigerians in Diaspora Commission as to constitute the Board fully.
They made the appealed to President Muhammadu Buhari during their global presentation and through a joint letter to the President.
They cited Section (1) (c) of the NIDCOM Act, which provides for a board consisting of a chairman and representatives of various institutions and organisations, including NIDO, as members.
Speaking further, Engr. Obed Monago (Chairman, NIDO Americas), said – "The Nigerians in Diaspora Organisation (NIDO), has collaborated since inception with the Federal Government to organize annually the Nigerian Diaspora Day conference on July 25th, which is the officially recognized day for the Nigerian Diaspora. We are seeking your fatherly role to meet further during this year's conferences, in which the Diaspora has presented projects and solutions to help the Nigerian economy, improve healthcare, engage in ICT, youth and empowerment training, conduct medical missions, etc." "We see better days ahead with the establishment of the Nigerians in Diaspora Commission (NIDCOM)."
The entire Nigerian Diaspora applauds your government for taking a very giant step by restructuring the way and manner the Nigerian Diaspora participates in the national development of the Nigerian nation, by assenting to the Nigerians in Diaspora Commission (NIDCOM) Bill, in 2017 and the prompt appointment of the Chairman of the NIDCOM", added Mr. Kenneth Gbandi, NIDOE Leader.
Furthermore, the Nigerian Diaspora took it as your commitment to quickly harness the enormous but as yet hugely untapped professional and entrepreneurial potentials of the Nigerian Diaspora by. We had hoped that you would appoint the entire Board of the Commission together with the Chairman, but we have confidence in your judgment by acting otherwise. May we implore Your Excellency to consider following up with the appointment of other members of the commission.
"The idea and ideals of the establishment of NIDO as a non-political, non-partisan, non-governmental and non-profit organization, consisting of a world-wide spread of Nigerian professionals and business people dedicated to the pursuance of the development of the Nigerian nation is even more relevant now than it was at its establishment", Engr. Prof. E. C. Ejiogu (Chairman, NIDO Asia)
NIDO Worldwide leadership:
Engr. Obed Monago (Chairman, NIDO Americas)
Dr. Obinna Kingsman (Chairman, NIDO Africa)
Engr. Prof. E. C. Ejiogu (Chairman, NIDO Asia)
Hon. Kenneth Gbandi (Chairman, NIDO Europe)
Hon. Gary Linus Unamadu (Chairman, NIDO Oceania)