(OPINION) CARDINAL ODUMBAKU: A MAN AGAINST HIS OWN WORDS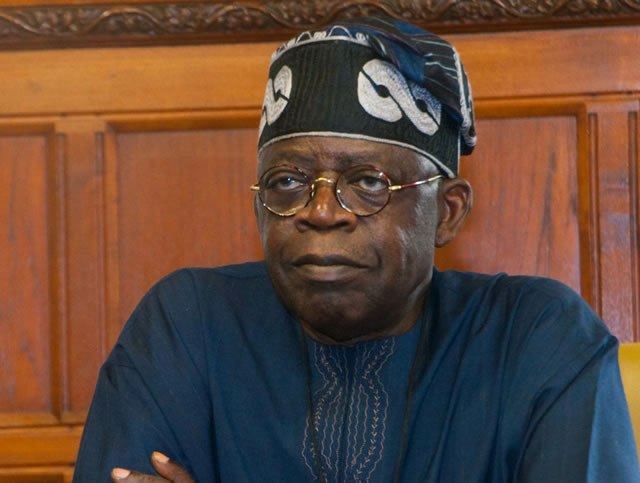 (OPINION) CARDINAL ODUMBAKU: A MAN AGAINST HIS OWN WORDS
There is a video in the public space where Very Important Personalities eulogised the JAGABAN of Borgu; Asiwaju Bola Ahmed Tinubu.
In the video, the VIPs spoke well about the qualities of the national leader of the All Progressives Congress (APC) and how he has raised men of timbre and calibre in the society as well as how he has brought a lot of men and women from grass to grace not only in lagos but across the length and breadth of the globe.
Governors Sanwoolu, Dapo Abiodun, Rotimi Akeredolu, former Governor Babatunde Fashola, Former Deputy Governor Femi Pedro and a host of others spoke brilliantly about Asiwaju and his sterling qualities.
Like the others, the Governor Advisory Council member, Cardinal Odumbaku indeed also  spoke well of Asiwaju; here are his words;
""Okay, can you tell me, is there any other man who can just beat his chest and say yes i have done this, I have raised Councilors, Supervisory councilor,Chairmen, Senators, House of Reps, Governors. Where is that man who will not only use his wife and children?"
However, while it is well appreciated that Cardinal Odumbaku recognises the swell qualities of Asiwaju particularly of how he has made men who are in top places today and how Asiwaju has refused to field any of his family members nor his children in those positions either as councillor, supervisory councillor, chairman, house of assembly member, commissioner, SA, SSA, Governor, House of Reps. Member or senators; can we equally say such about Baba Eto? The answer is no.
We want to state unequivocally in this piece that for every slot and opportunities Baba Eto have gotten in the past to field people in positions, he has always given it to either his brother, sister or his biological children. Presently, Baba Eto is fielding and backing his son; Segun Odumbaku who's an aspirant as the chairman in the forthcoming local elections in Ojodu Local Council Development Area (LCDA)
His son whom he is fielding is the current Secretary to Local Government (SLG) of the LCDA and was once the SLG in Ikeja  Local Government Area.
It is glaring that Baba Eto is not following the foot steps of Asiwaju Bola Ahmed Tinubu who Baba Eto himself described as a selfless leader who has never appointed any of his biological children in any position in Lagos state and Nigeria at large.
We want to advise Cardinal Odumbaku to put a stop to the obnoxious act of slavery which he is used to; the people cannot continue to serve a family in Ojodu LCDA and we say enough is enough.
As a well respected eelderstatesman, Baba Eto should give chance to other people of Ojodu LCDA to also rise politically and stop fielding only his children.
We cannot serve the father and the children.
Enough is Enough!!!