POWERFUL ADELEKE'S FAMILY VS INFLUENCIAL MOMODU'S FAMILY : HOW DELE MOMODU DISGRACED DAVIDO'S FAMILY + HOW DAVIDO AND HIS BROTHERS DISGRACED DELE MOMODU
Nigeria's superstar, Davido has gotten himself into a fresh trouble and a very serious one even as he has tried to stay scandal free over the years. The most painful part is that the reason for this trouble has throughout the year brought him real joy ; His baby.
Ever since he had the Cute baby girl, he has never ceased to make the whole world know how much he loves her. He even got her a customised 'OBO' chain which costs a lot. He has also been sharing pics of him baby sitting her despite his busy schedule, He created time for her and has been a caring Daddy to the little baby. He had the baby with Baby Mama, Sophia Momodu, niece to the publisher of Oviation magazine, Dele Momodu.
However, things has finally gone wrong in the camp of the Momodus and Adeleke as Sophia, The baby Mama accused  Davido of human trafficking because it was gathered that Davido's Sister, Coco Adeleke has 'claimed' ownership of the Baby and has restricted the original mother from seeing her.
This has caused a lot of stir in the family as non of the sides is willing to bend for another. It is a battle of big fishes and it might last long even though Dele Momodu and Davido's father, Deji Adeleke are both big names in the country.
Furthermore, apart from the battle between the grown up, the baby mama, Sophia and father, Davido have been exchanging words on the social media.
Sophia posted this on her Twitter account:'I want to state it clear, that David @iam_David is the most useless man any woman out there can meet. I curse the day I met you kid.'
And here is some of his replies ''She (Sophia) never would be my wife and she was never qualified for that. Her background is very dissimilar from mine, and she has very paltry education and equally diminished physical attributes.''
All this happened because Dele Momodu used his contact and influence to stop Davido's family from flying to Dubai with the little girl for medical check up.
This is what Dele momodu has to say about the matter:
In September 2015, I got a call from Dr Adedeji Adeleke, a long time family friend, telling me his son had fathered a baby girl with my cousin, Sophia Momodu. I rejoiced with him as any reasonable soul would do. He apologised that he had not called all along because he wasn't sure if Sophie's baby was going to turn out a fake one like that of two others who had turned up at his doorstep. But mercifully, according to Dr Adeleke, Sophie's baby passed the DNA Test by over 98 percent and he was elated. I congratulated him again as a proud grandfather. He said he would like to meet me with Sophie since Sophie's dad, Uncle Jibola Momodu, passed on years ago and Sophie mentioned me as her cousin.
I had known about Sophie's baby through her first cousin Ruth Abraham and had called to congratulate her. I was happy when she sent me pictures of the baby and other romantic pictures with David Adeleke, aka Davido.
But I never contacted David's dad deliberately so as not to create the impression of begging for marriage. Where we come from, it is the man who approaches the lady's family to plead to be allowed to marry into the family.
Prior to this phone call from Dr Adeleke, Sophie had narrated to me how on the 11th July, 2015, she was tricked to Davido's sister, Coco Adeleke's house with her baby, Imade Aurora Adeleke. After getting to the house on Baderinwa Alabi Street, Lekki Phase I, Lagos, her baby was forcefully taken from her and she was thrown out of the premises with the threat that she would be decisively dealt with if she ever bothered to return there. There were armed policemen in the premises and to avoid what could have been a messy encounter, instinct prevailed on her to make her leave her breast suckling baby behind, with so much pain in her heart.
By daybreak on the next day, Sophie was again at Coco Adeleke's house to take her baby, but she was prevented by armed policemen from gaining access into the house. She was again threatened and warned never to return for the child.
Despite the pain and trauma my cousin was made to undergo, I restrained myself from getting directly involved in the matter and appealed to her to stay calm and take it easy with the Adelekes.
But after the phone call from Dr Adeleke, precisely on September 10, 2015, I picked up Sophie and her mum and drove to Dr Adeleke's home in Lekki, Lagos. All through this time, I had waited patiently to meet Dr Adeleke with questions probing for answers.
Dr Adeleke invited two of his close friends to the meeting namely His Majesty OBA ADEDOKUN ABOLARIN and Mr Wale Adeeyo. We went into lengthy discussions. His daughter Coco had brought in the little baby and both attended the meeting.
Dr Adeleke explained why it took some time to call me and I said I understood.
Dr Adeleke said the baby was discovered to have traces of marijuana in her during medical test and said he believed Sophie and David were smokers and he needed to protect the child from two irresponsible parents, as he described them. He told the gathering that the baby would be under temporary custody and observation. He directed that Sophie would come to his house every Sunday to see her baby. Our family agreed. He promised to pay Sophie a monthly upkeep. We thanked him for his kindness. He promised to buy her a car. We were grateful for his generosity. We had dinner with him and left. David was not present.
Sophie said she got the monthly upkeep but never got the car and that she prefers to have her baby back and the Adelekes can keep their money.
I called Dr Adeleke and he said I should allay her fears. I pleaded again for patience. I was shocked when Sophie called me desperately and said her daughter was being taken to Dubai by Coco. I immediately called Coco and she said she was taking the baby for intensive medicals and I wondered how she would pass through the airport without the consent of Sophie but she actually did and even sent me pictures from Dubai. I played it cool and encouraged Sophie to calm down.
Sophie became withdrawn and extremely saddened. The situation went from bad to worse. She and David became aggressive enemies. At a point, David sent messages to Sophie and using the 'f' word against me. His father was shocked and called him to apologise which he did and I accepted and even told him how much I love him.
The worst came when my wife came from London and went with Sophie to check on the baby at Coco's house and they were literally walked out and told they were not welcome in her house. My wife called and I called Dr Adeleke who said they should go to his house and wait for him.
Their meeting did not go well because my wife asked when the baby would be returned to her mum and Dr Adeleke went into the same old story of marijuana abuse and Sophie said she was ready for a test which Dr Adeleke wasn't interested in. Dr Adeleke explained why the car had not been bought and my wife told him the baby was the issue and not the car. Dr Adeleke didn't like the sound of this but it was reaching a point that some truth needed to be told that a baby cannot be bought with money.
I flew to Nigeria on December 28, 2015 after Sophie told me the Adelekes were travelling to Dubai with her baby without her consent again. As soon as I landed I called Uncle Wale Adeeyo, a close confidant of Dr Adeleke and expressed our displeasure at the way Sophie was being treated and he promised to speak to Dr Adeleke. When he came back to me he didn't sound too positive. We spoke several times and nothing tangible came out of his supposed intervention.
I called Oba Dokun Abolarin but he was busy at a wedding in Ibadan. I then called Uncle Wale again and told him Sophie has plans to stop the trip on the knowledge that David has collected an American passport for the baby and the rumour that the baby was being abducted to America. I pleaded that we should avoid a confrontation.
I headed to the airport to alert the authorities including Immigration and Emirates. As predicted, the Adelekes arrived the airport with the baby where Immigration had laid in wait for them. Coco came forward and was asked who the mother of the baby was and she claimed ownership and her passport and that of the baby were taken away by Immigration. Her dad was alerted and he came to the office of the Comptroller with others to try and rescue the passports but the Immigration stood their grounds. I saw him making frantic calls but he gave up after the flight departed. He repeated the same boast that no one could ever take the baby from him and I told him to stop talking like God.
No one likes a fight but we have been treated shabbily and had to stop the charade. We could not be intimidated and everyone at the airport expressed shock and horror at such a brazen attempt to export a human being only seven months old without the mother. We thanked the officers who rescued us from a powerful family. We are always for peace, justice and equity. No one threatened the Adelekes with any expose unless they were using reverse psychology. Personally, I'm not a junk writer and would never descend so low to abuse those permanently connected to us through an innocent baby. We love the baby like they do and such an innocent child deserves to be protected by both families.
However, One of the Adeleke's shared this pics, to mock Dele Momodu:
Naira devaluation's fake news, says CBN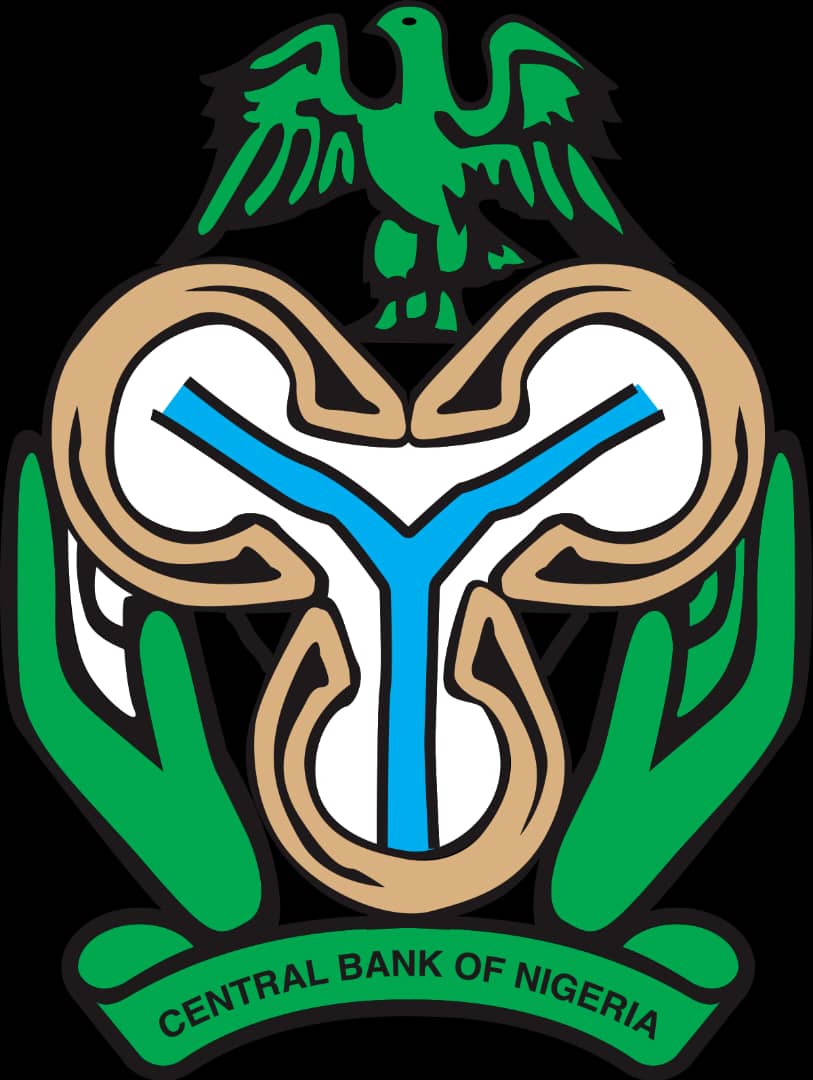 Naira devaluation's fake news, says CBN
The Central Bank of Nigeria (CBN) has debunked a report by a national daily that it has devalued the naira to N631 per dollar at the Importers and Exporters' (I&E) window.
A top official of the apex bank, who told this medium that the report is completely false , warned that such reports could have serious adverse consequences for the economy.
According to the top official, the CBN has not changed its strategy of allowing a gradual convergence of the parallel and official market exchange rates.
"The report is not true. The CBN has not devalued the naira. The exchange rate of the naira on the FMDQ website as at yesterday was N464.67 per dollar. The authors of the report may have their own agenda, but the CBN's plan is that the best approach is to allow for a gradual convergence of all the rates."
ZENITH BANK MAINTAINS POSITION AS 'BEST CORPORATE GOVERNANCE FINANCIAL SERVICES' IN AFRICA FOR THE FOURTH CONSECUTIVE TIME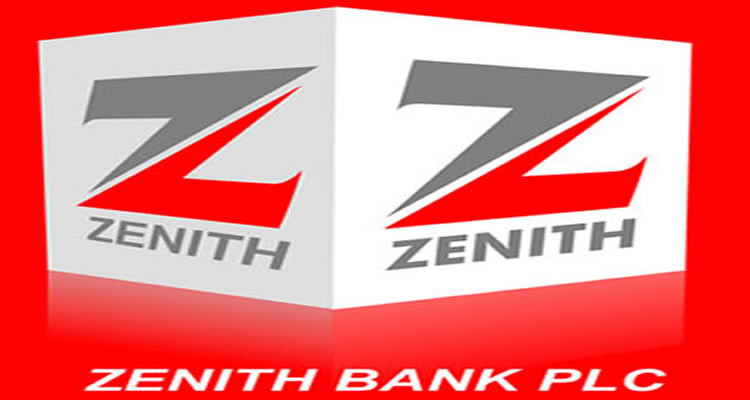 ZENITH BANK MAINTAINS POSITION AS 'BEST CORPORATE GOVERNANCE FINANCIAL SERVICES' IN AFRICA FOR THE FOURTH CONSECUTIVE TIME
For the fourth consecutive year, Zenith Bank Plc has been named as the Best Corporate Governance 'Financial Services' Africa 2023 by the Ethical Boardroom. The award, which was published in the Spring 2023 edition of The Ethical Boardroom magazine, is in recognition of the bank's adherence to global best practices and institutionalization of corporate governance, setting an industry-wide example of best practices in that field.
Speaking on the recognition, the Group Managing Director/Chief Executive of Zenith Bank Plc, Dr. Ebenezer Onyeagwu, said: "I am extremely pleased that Zenith Bank has been awarded the Ethical Boardroom Corporate Governance Award as a regional governance champion for the fourth year running. No doubt, the bank's board has pioneered the exemplary governance culture for which we are now renowned. Indeed, this recognition reflects our steadfast commitment, discipline and high ethos in the conduct of our business and dedication to the principles of good corporate governance. This award will motivate us to strengthen this culture internally and advocate for good governance at every forum".
He dedicated the award to the Founder and Group Chairman, Jim Ovia, CFR, for providing the template for an enduring and very successful institution; the Board for their vision and outstanding leadership; the staff for their dedication and commitment; and the bank's customers for their unwavering loyalty to the brand.
Ethical Boardroom is a trailblazing and leading international magazine that delivers in-depth coverage and critically-astute analysis of global corporate governance issues to help boards stay ahead of the governance curve.
Zenith Bank has been generally adjudged a Corporate Governance compliant bank by the Nigerian Exchange (NGX) hence its listing on the Premium Board of the Exchange. The bank continues to sustain this reputation and reappraise its processes to ensure that its business conforms to the highest global standards at all times.
The bank's track record of excellent performances has continued to earn it numerous awards including being recognised as the Number One Bank in Nigeria by Tier-1 Capital, for the 13th consecutive year, in the 2022 Top 1000 World Banks Ranking published by The Banker Magazine; Bank of the Year (Nigeria) in The Banker's Bank of the Year Awards 2020 and 2022; Best Bank in Nigeria, for three consecutive years from 2020 to 2022, in the Global Finance World's Best Banks Awards; Best Commercial Bank, Nigeria 2021 and 2022 in the World Finance Banking Awards; Best Corporate Governance Bank, Nigeria in the World Finance Corporate Governance Awards 2022; Best Commercial Bank, Nigeria and Best Innovation In Retail Banking, Nigeria in the International Banker 2022 Banking Awards. Also, the bank emerged as the Most Valuable Banking Brand in Nigeria in the Banker Magazine Top 500 Banking Brands 2020 and 2021, and Retail Bank of the year, for three consecutive years from 2020 to 2022, at the BusinessDay Banks and Other Financial Institutions (BAFI) Awards. Similarly, Zenith Bank was named as Bank of the Decade (People's Choice) at the ThisDay Awards 2020, Bank of the Year 2021 by Champion Newspaper, Bank of the Year 2022 by New Telegraph Newspaper, and Most Responsible Organisation in Africa 2021 by SERAS Awards.
UBA Revitalises Alumni Network, Ex-staff to Enjoy Debt Restructuring, Product Offerings, Airport Protocol, Other Benefits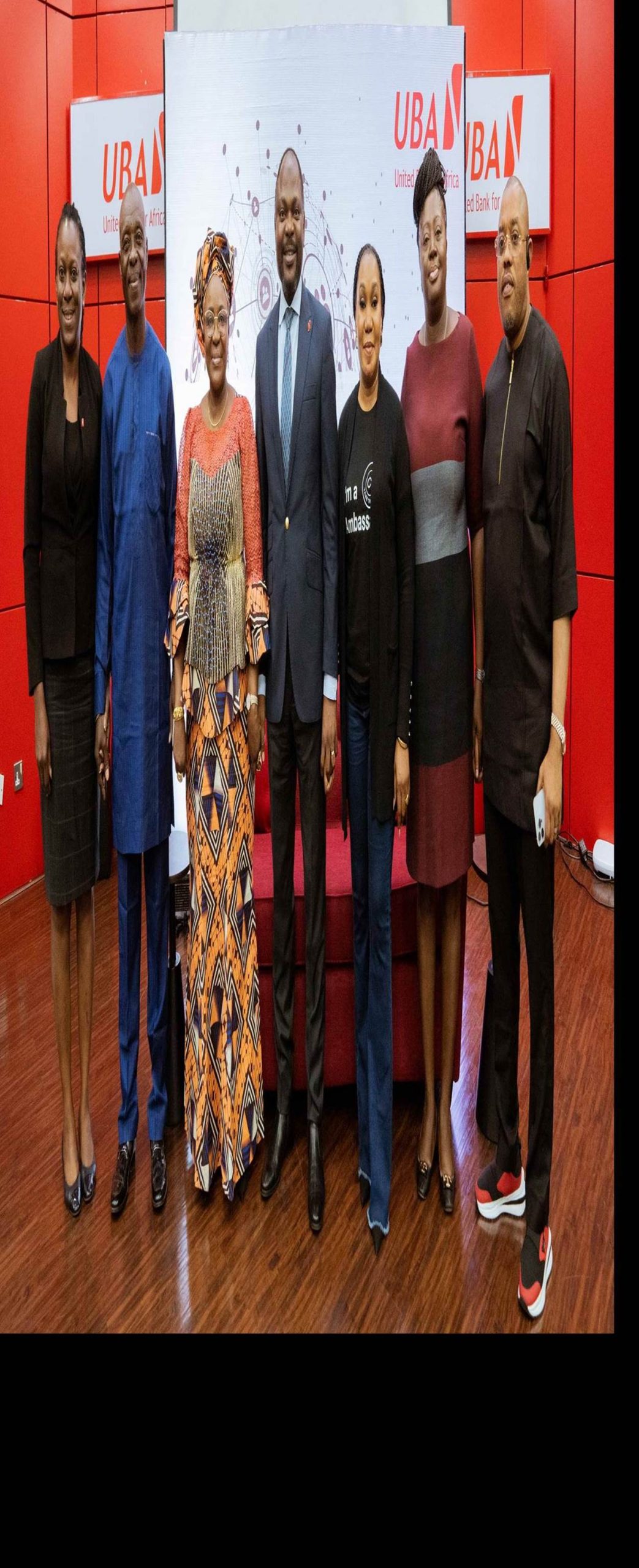 UBA Revitalises Alumni Network, Ex-staff to Enjoy Debt Restructuring, Product Offerings, Airport Protocol, Other Benefits
Africa's Global Bank, United Bank for Africa (UBA) Plc, has relaunched the UBA Alumni Network Program, aimed at fostering stronger connections and providing exclusive benefits to its esteemed former employees.
Improving upon the services it promised when it was first launched two years ago, the revamped UBA Alumni Network will now offer a wide array of advantages designed to empower and engage ex-staff members throughout their journeys.
UBA's Group Managing Director, Oliver Alawuba, who welcomed the Ex-staff during the UBA Alumni relaunch in UBA House on Friday, expressed the bank's commitment to reposition the alumni to do more to ensure that ex-staff remain comfortable ambassadors of the brand.
He said, "I understand that this very key network was launched in 2021, and we have come here today to assure all the members of our alumni that UBA, which is over 75 years old, will continue to play the role of becoming a beacon of hope to our Ex-staff.
Continuing Alawuba said, "As a bank that is interested in the welfare of both staff and ex-staff, we are going to roll-out products that are specifically tailored to suit the needs of all our alumni."
At the event, which saw a lot of former staff attended both physically and virtually, UBA's Deputy Managing Director, Muyiwa Akinyemi, noted that the bank is where it is today because of the sacrifices made by its ex-staff several years ago, as he added that this is the driving force behind the bank's desire to support them.
"Today, we are here, but tomorrow, we might be somewhere else, and it is therefore essential for us to bond with our former employees who we recognise as ambassadors that have contributed to the bank's legacy in various sectors over the years," Akinyemi stated.
He explained that with 35 million customers and over 25,000 staff, the bank remains committed to fostering a vibrant alumni community, adding that "We will continue to rely on this all important network to help us to know how to serve you better, in the four continents and 24 countries that UBA currently operates in."
UBA staff, Wale Esan and Nnenna Chikezie, were on ground at the event to reel off some of the new offerings and benefits to be enjoyed by members of the UBA alumni, which include: Debt restructuring and moratorium for staff who left while still servicing loans; top-up loans, CoT concessions, access to senior citizens loans; fast tracking of banking services.
Other benefits are assisted airport protocol services for international travels including check-in and departure services; end to end VIP travelling services for ex-staff. The bank will also assist any staff who has challenges with the airport authorities for quick and easy resolution.
The Chairperson of the UBA Alumni Network, Mosunmola Yusuf, who was a former staff with the Employee Experience unit, explained that UBA aims to harness the wealth of knowledge and experience of its former employees, creating a powerful network that extends far beyond the continent.
"We see this as an innovative effort to build a strong bond of human community; because we believe human connectivity is necessary to promote cordial living and will assist to achieve the individual and collective goals that we plan to attain," she stated.
UBA alumni were encouraged to send their enquiries to the email: UBAAlumnicare@ubagroup.com for quick resolution.
United Bank for Africa is one of the largest employers in the financial sector on the African continent, with 25,000 employees' group wide and serving over 35 million customers globally.
Operating in 20 African countries and in the United Kingdom, the United States of America, France and the United Arab Emirates, UBA provides retail, commercial and institutional banking services, leading financial inclusion and implementing cutting edge technology.