Prince Olumide Akindiya Speaks on 10 Years Journey As a Lawyer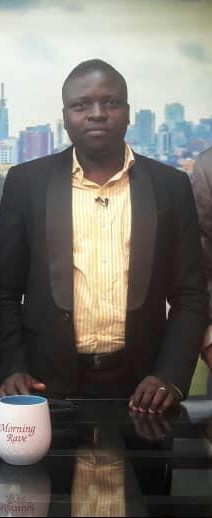 Our Exclusive Interview with Prince Olumide Akindiya, Esq on His Ten Years of Being a Lawer.
It is privilege having time to be with you sir. For those who don't know you briefly tell us about yourself?
I am Prince Olumide Akindiya. I am a practising Lawyer, a Notary Public of Federal Republic of Nigeria, former Columnist with Business Hallmark, a Poet, a Public Speaker & the Principal Counsel of Olumide Akindiya & Co. Legal Practitioners & Notary Public. I grew up from Orile-Oshodi, but I am from Ikole-Ekiti in Ekiti State. I am the last born and the only son. At present, an orphan as no parents again. A Christian, Married with two children and i am a member of NBA Ikeja Branch. I schooled at Afariogun Primary School, Bolade Grammar School for my secondary school but finished at Lantoro High School, Oke Lantoro, Abeokuta in Ogun State. Admitted to Lagos State University in 2001 to study Law and I graduated in 2008. 7 years because of strike and bad government policies. I did an internship in a law firm before my admission to Nigerian Law School, Lagos Campus in 2008 and i was called to the Nigerian Bar in November 3, 2009.
Kindly, tell us about your NYSC service?
I did my NYSC in Jigawa State with Legal Aid Council of Nigeria and also, co-anchored a radio programme 'You & the Law' at Freedom Radio 99.5 FM during my service year. I was an Assistant Secretary before coming Secretary of Corps Legal Aid Scheme (CLAS) and through that platform and my workplace, I also offer free advice and legal services to poor indigents in Jigawa State going to Court at Dutse, Hadejia and other local governments to defend poor indigents. Also, our executive were able to get a plot of land for CLAS which I believe there should be structure on that land as it is 9 years now.
Let us know your career experience before and during your present law firm?
After NYSC, i worked in a law firm: Ademola Ijaoba & Co. Legal Practitioners for a year before i registered my law firm: Olumide Akindiya & Co. in 2012. The law firm is known for handling several cases on Civil & Criminal matters, Real Estate Law, Land matters, Fundamental Human Rights, Debt Recovery, Divorce & Probate matters, etc apart from solicitorship including notorising legal documents, etc. Through this law firm, i had also rendered free legal services and advice to poorer individuals, celebrities, upcoming artists, journalists, associations, etc in which i started in 2012. We have handled more sixty court cases in various courts in Lagos and outside Lagos.
You are among lawyers who became Notary Public early, how did you go about it?
I had it in mind early when I was doing Court attachment at George Ikoli & Okagbua at VI so I had to plan for it. Although I applied after 7 years of legal practice with delay on meeting requirements and procedures from office of Chief Justice of Nigeria, after 9 years i was appointed as a Notary Public by former CJN, Walter Onnoghen Rtd in 2018.
You mentioned being a Columnist, how was your experience and input since you became a Columnist early too as a young Lawyer then?
In 2008 in my final year, I was given exclusive interview by the Nation Newspaper on my poetry work and I gave them 40 poems to be published weekly but one of editors then told me that I was still young to be a Columnist and i was not a public figure. But they published as it suited them. Fortunately for me my literature teacher when I was attending coaching class recommended me for Business Hallmark then it was called Hallmark Newspaper since he was a judicial correspondent with them. According to him, the reason for my recommendation was that he saw that I usually pasted articles and poems at coaching class then and he saw one of my interviews with Leadership Newspaper so he believed I could cope. So i became one of the youngest Columnists in Nigeria with Business Hallmark with a column name: 'Ask the Lawyer' within 2013 to 2015 authored several articles & solving legal problems of the readers through legal advice without seeing or meeting one on one. Also, I used bbm, Facebook and WhatsApp to relate with readers who need advice on their legal worries.
Why did you stop the column?
The newspaper restructured by changing name and the page for my column not to exist, but only a page for judicial respondence where anything about law are published. But I wrote 34 articles and 42 publications for them and my second award was given to me based on legal education of people through the same column.
Do you still write sir?
Yes. I had even written articles and my articles had been published inside Newspapers, magazines and blog sites. Also, i still have 2 unpublished law books and 1 anthology to be published in future. Just praying for investors on these unpublished books.
How did you start public speaking?
I didn't plan for this. I was just invited in 2015 by Oshodi CDA who wanted to give me award with other personalities within Oshodi community and they thought I should give lecture on 'Crime Within the Communities' on that day. Since then on invitation, i had also spoken about law & law related issues at seminars, public & award events in Lagos, Abuja & Kaduna State. Some of these legal topics include: Crime within the Communities (Lagos); 21st Century Artistes Within the Confines of the Law (Abuja); Impacts of Entertainment towards Economic Advancement (Kaduna); Exploring Intellectual Property for Self & Economic Growth Under the Nigerian Copyright (Lagos); etc.
Tell us your other media experience apart from column and writing?
By God's grace, i had the privilege to be celebrated; granted interviews and attended different programmes on legal issues, state of the nation, matter arising and so on on TVC News, Orisun TV, ON TV, TVC, Rave TV, NTA, Bond FM, Metro FM, Freedom Radio, Concert Radio, the Nation Newspaper, Leadership Newspapers, Telegraph Newspaper, Hallmark Newspaper, Drumbeat Int'l Magazine, Sahara Weekly Magazine, Prestige Int'l Magazine, Temmy Balogun Blog, Pink Republic Blog, Make it Global Blog, Agbo's Blog, barristerng.com, thenigerialawyer.com, allafrica.com, modernghana.com, trending.network.com, societyherald.com, the Nigerian Voice, espact.com, olori-wendy.blogspot.com, pressreaders.com, mysocialmate.com, informantbulletin.com, naijagalnoni.com, etc.
I noticed you were into writing, speaking and poetry. Why because it can look like jack of all trades?
I appreciate you ask this question. Before I became an adult, I noticed I have some potentials or talents of drawing, writing and I like mental argument even where there is no way out on an issue, i find another way out defending it – not to think like others. Thus, at puberty stage, I was good in drawing, I wrote short stories which never published thereafter wrote articles which I started before I was a law undergraduate; later, i started composing poems. To maximise all these potentials, drawing was out of it so anything I am writing, speaking and most of my poetries are based on Law. What I write, I write law! When I speak, I speak Law! When I compose poem, it is mostly law related. All these beautify my law profession because a good lawyer must have writing skills; have advocacy skills by speaking to represent his clients within the confines of the Law; know how to argue his client's case; have research skills, etc. Other potentials have fuelled my law practice that led to my getting awards. It is only poetry that I have not got an award. My first award I was considered because I was a columnist and not just a lawyer. The society want more.
Let us talk about your awards. In which areas have you contributed and you were rewarded with awards?
I have contributed to my law practice through free legal advice and services, humanitarian services within communities, entertainment & media industry. I had received ten awards in Lagos, Abuja, Ogun & Kaduna State and based on personal reason, i refused my Nomination for Excellence Award in Legal Practice by TM News Magazine the organiser of TM News Summit & Conferment of Awards 2019 in November. 5 awards from entertainment industry, 2 from media, 2 from communities and 1 from NGO.
Which calibers of personalities have you won awards with because they believed you had something different?
I had the privilege to receive these awards with Governors; Senators; Business tycoons, Celebrities such as Davido, AY, Don Jazzy, Yemi Alade, Alex Ekubo, Oritse Femi, Koffi, Kiss Daniel, Ayo Adesanya, etc; Corporate Organisations; Financial Institutions; Media Houses; Security Heads; etc.
Which award did you cherish most?
I cherished all except I can say the award events of Peace Achievers Award in Abuja and Nigeria Media Night-Out Award were extremely superb which I believed the organisers spent millions of naira to make the events come to reality.
Simply, the interviews have been on success, what are your challenges and problems in the course of achieving all these?
I came from humble background. My father died before my admission to LASU to study Law so I managed to cope from little resource from my father's estate. I have contributed where I have not been appreciated and encouraged but the goal is not for them to reward but to assist them. I have sacrificed a lot for humanity sake and to be where I am today. There is monetary challenges to contribute more and sustaining viable office. People including few clients are giving excuse of economic situation of the country. Also, the problem of loosing clients because of my integrity and trying to comply with the law and ethics of the profession. Disappointment from people even clients and something had looked like not ordinary to have happened to me, but I believe God is moulding me. I have not been where I believe I should be but I have hope.
You are now 10 years at the bar, what are your expectations?
The calendar year is 10 years, but it is 11 years at the bar going by practising fees that I have paid since 2009. The expectation as human is high: to have a standard law firm with branches with lot of lawyers and non lawyers as staff and adequate facilities. To publish my law books and write more. To be a celebrity in this profession and help more people and corporate organisations. If SANship comes fine, but the will of my Creator should come to pass in my life.
What your advice to young lawyers especially the new wigs?
My pieces of advice for them are: they have strong passion for the job; have inner motivation without relying on people to motivate them; have confidence; know what they want from the profession; have a legal research skill because the profession is meant for workaholic; learn everyday through law reports, law books, etc; improve their writing skill; must be a good listeners to get all relevant facts; uphold the ethics of the profession; explore their other potentials to aid the profession; set their priority right; plan to achieve what they want from the profession; have integrity and so on.
DSS just released Sowore and Bakare from their custody based on Federal High Court 24 ultimatum given to them. What is your view?
DSS with their noncompliance with the Order of Court for months to release Sowore and Bakare is a contempt of Court. After several excuses by them, they have to stop ridiculing the law and the judiciary. It is so annoying that this happened under this administration. If the Court cannot rewrite the law then DSS can never rewrite the law to suit them – they are party to the suit. Releasing them is a temporary benefit, not stopping them from continuing to face their criminal allegations so why unnecessary delay. I felicitate with Sowore and Bakare on their release, but my fear is that he can be rearrested even on a different charge owing to DSS's desperation to persecute and not to prosecute Sowore and Bakare.
The same day former Governor Orji Uzor Kalu was convicted and sentenced to 12 years imprisonment. What is your view on this too?
The Court had passed its Judgment and that makes Kalu, the convict not an alleged criminal that his fundamental rights are protected to be able to become Chief Wip at the senate. Now, being convicted, his fundamental rights have been limited to where it is being violated inside prison. It is victory and substantial justice not only to law enforcement agency, but to Abia State and Federal government. It will also be a lesson to individuals who have not been apprehended for their criminality and those who have such criminal intention. It is clear that it is better to be contented with little and have peace of mind in that dilapidated house than to taste the plights of Nigeria prison. The Judgment is binding until it is appealed and Appeal Court decides otherwise. Lastly to stress further, government should reduce poverty, inflation and build viable economy, this will reduce criminality. They should not give Nigerians excuse to commit crime while enjoying tax payers money. It is not only through Court room and blocking of loopholes that corruption can be fought. Kudos should be given to this administration and former President, Chief Olusegun Obasanjo's administration who created EFCC.
We thank you for this interview
You are welcome. I am grateful too.